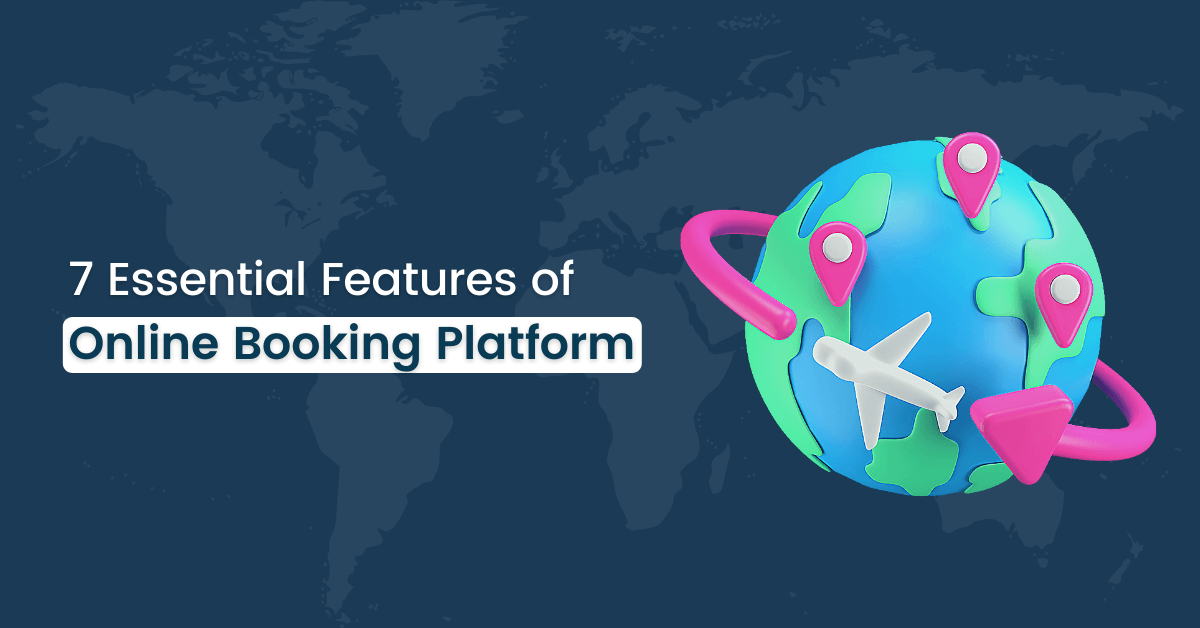 Travel and Tourism is a huge industry, contributing more than 11.1 trillion U.S. dollars to the global economy in 2022. Business travel is a large part of this industry, making a total global economic contribution of 16.9 trillion U.S. dollars during the 2027. Business travel managers from many countries expect business travel to increase in the coming years, suggesting the industry could make a much larger economic impact than it has previously. Let's find out the 7 essential features of online booking platform:
1. Inventory Management
For every successful reservations system now it is mandatory to have an effective inventory and resources management system. Double or wrong bookings are the ways to lose loyal customers, and of course, insufficient resources are a quick way to earn some negative online feedback.
Your booking software should instantly account for all bookings and resources needed for those bookings across all distribution platforms. All these can be done with the Admin Panel of the booking system.
2. Third-Party Plugins
For all the modules (i.e. Hotels, Flights, Cruises, Resorts, Activities, etc.) Third-party plugins (Suppliers) are there which allow you to customize your online reservations system and make it work better and to get a maximum number of search results for your business.
Without this capability, you are stuck with the stock options available through your online booking software, and you may not have latest availabilities for search parameters which can limit your ability to grow your business and stay on top of industry trends or even sustain in the market.
3. Payment Gateways
Payment gateways allow you to process secure payment transactions from customers across the globe, which is particularly pivotal to tour and activity providers who work with an international customer base. You should have a unique booking software that offers a secure payment gateway or with an option of integrating with other top payment gateways such as PayPal, e-WAY, and Braintree, etc.
In addition to offering safe and secure ways to pay, premium booking systems should also have credit card storage options. Using this customers can store their credit card information in a safe and secure manner, and is especially helpful for those customers who are planning to book more than one tour with your company.

4. Real-Time Booking
A real-time booking feature can be possible if your site has been integrated with Third-party plugins which allows you as an activity operator the freedom to choose when and where you will offer specific reservations. And at the same time, travelers can book tours and reserve your services based on their convenient time, and they receive immediate confirmation of their reservation.
If they wish to cancel the reservation then the cancellation facility should also be there on the online booking platform. This gets rid of the hassle of manual booking via Phone. you need to be able to manage your bookings from anywhere at any time.

5. Multi-Currency & Multi-Language Options
To make your online booking platform more enriching along with the best User Interface you should have an option of Multi-language and Multi-currency which is necessary to appeal to a global audience, after all, you will most likely be catering to travelers, and you want to make it as easy as possible for them to learn more about your offering and make a booking at your platform.
6. Digital Marketing
You should have a Marketing portal that allows you to do marketing of your portal with the latest and upcoming new deals and Promotional activities you are likely to advertise via social media and for that, you must have a feature to Publish Unpublish latest activities, Social media integration in your booking systems allows your customers to quickly link to your social networks such as Facebook, Instagram, Twitter, etc.
7. Seamless connections to distribution partners
Even the smallest tour and activity company can become a global brand with the right distribution strategy. However, it's impossible to implement a distribution strategy without a seamless connection. For this, you should have an option that can instantly connect to all of your distribution partners and provide them with your live rates and availability.

Same as the premier booking software for tour and activity operators around the globe.
If you are planning to have a Travel Online Booking platform please make sure of Must-Have features in it. We are a mobile application, web, and software development company. Please feel free to contact us for any of your Travel booking software requirements if you have.