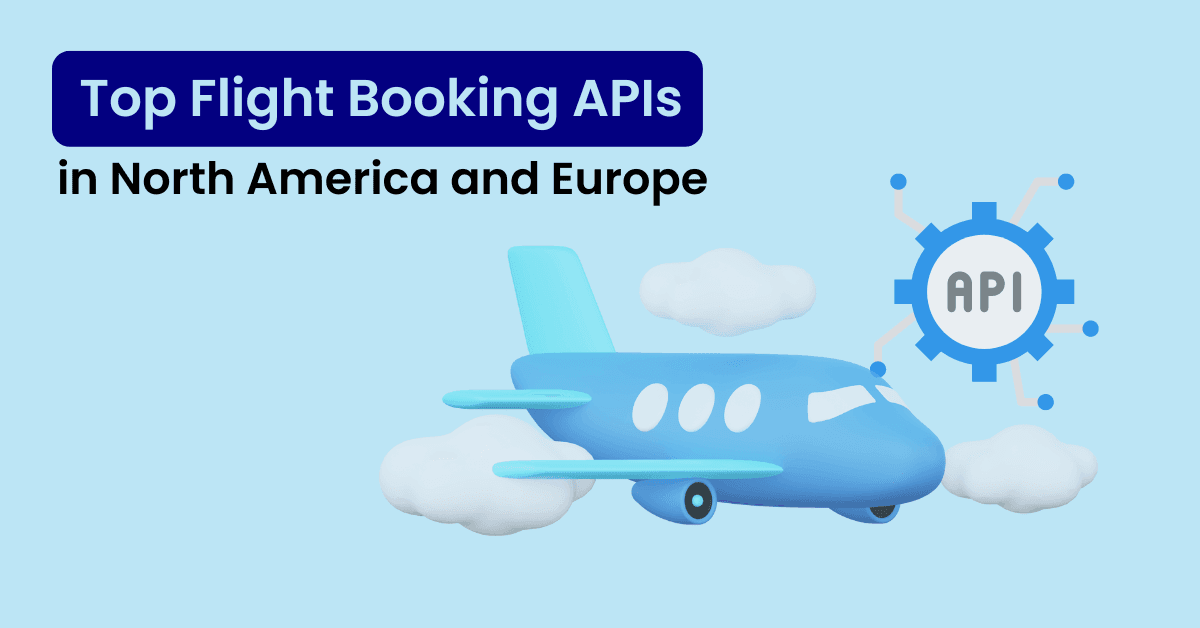 Introduction
APIs for booking flights lets users instantly access airline and aggregator travel offers. With our Flight API, airlines, travel agencies, travel firms, and tour operators can offer round-trip, one-way, multi-city, and group booking options.
Flight API Integration lets booking companies interface with top airlines. Flight API integration is a trustworthy and resilient choice for worldwide distribution systems, allowing travel websites to consolidate their services for clients. Flight API aggregates flight-related materials to help passengers find the best fares and booking alternatives.
Let's discuss the blog's main topic: the most popular flight booking API in the Western Hemisphere. Included are popular flying APIs.
Flight APIs and their Details
Amadeus API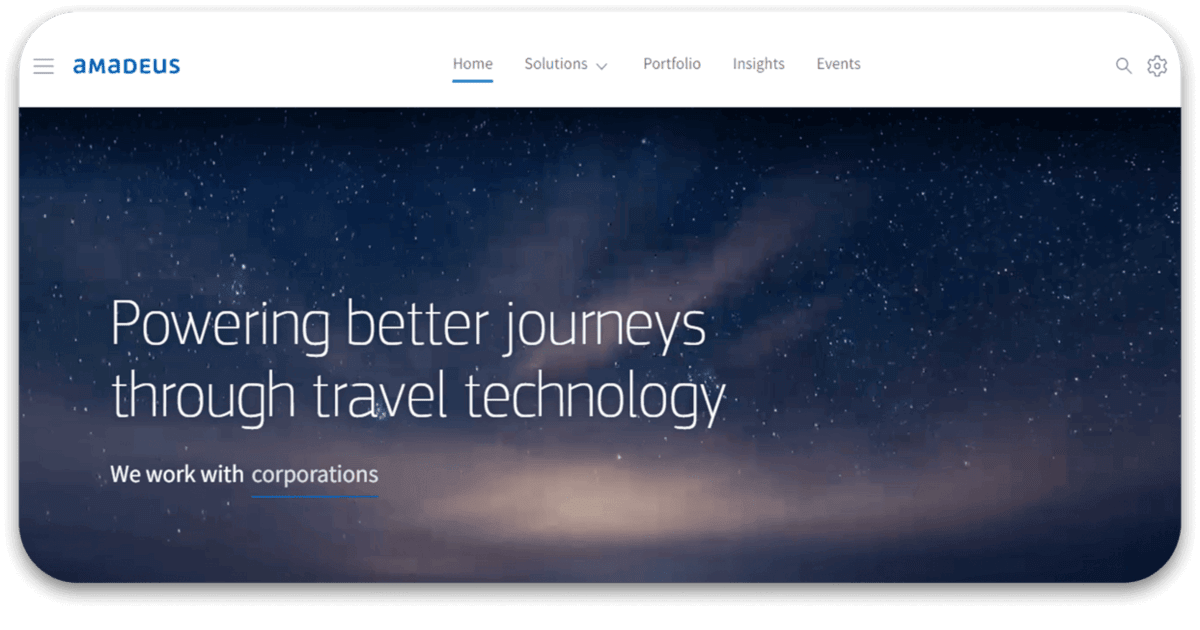 1. When it comes to worldwide distribution systems (also known as computer reservation systems), which are used to sell airline tickets, Amadeus is the undisputed leader. With its headquarters in Madrid, Spain, this business is a subsidiary of the Amadeus IT Group and is noted for its innovative APIs.
2. When it comes to processing financial transactions for the international travel and tourist business, Amadeus IT Group is a leader. It has one of the largest reservation systems in the world, serving major airlines like Air France, British Airways, Icelandair, and Qantas. Amadeus has created a global distribution system backchannel allowing reservation systems to easily share data and complete transactions with one another.
3. Amadeus APIs are now distributed in two flavors: self-service and enterprise.
Airlines: 400 airlines
Destinations: Worldwide
Description Language: English
Supported Currencies: All Major Currency
Sabre API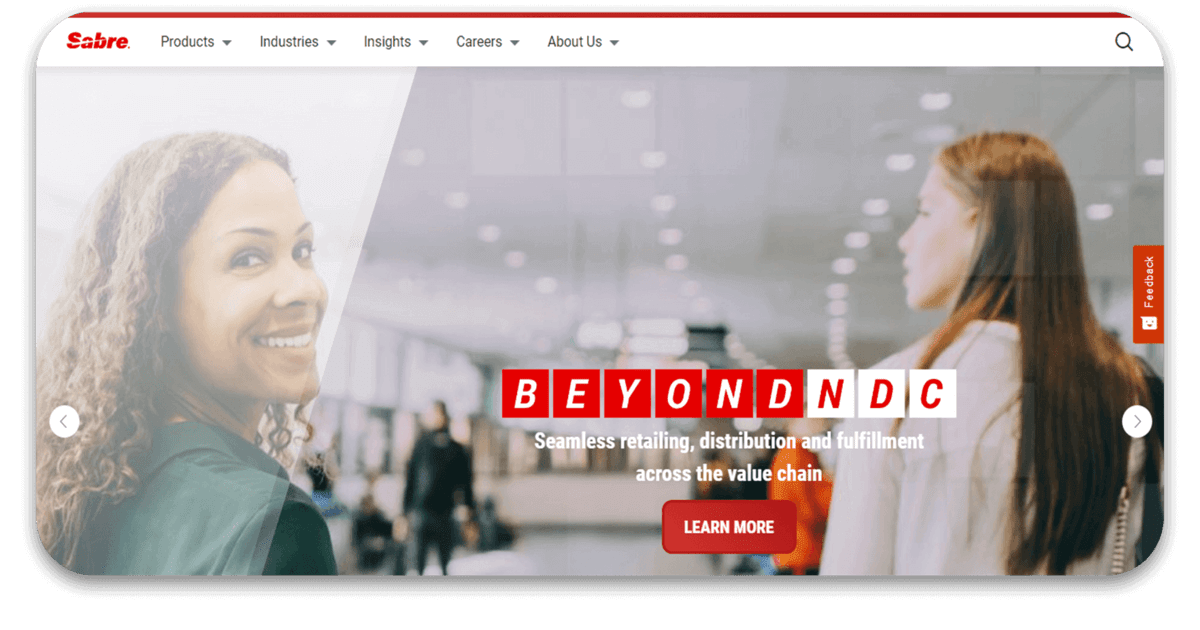 1. The Southlake, Texas-based Sabre Corporation is an industry giant in the field of travel technology. Sabre has earned a solid reputation as the leading North American provider of Global Distribution Systems for airline reservations. American Airlines established the corporation in 1960; it was separated from the airline in 2000.
Description Language: English
Supported Currencies: All Major Currency
2. Sabre, the second largest GDS, has a similar API set to Amadeus but lacks services like insurance and airport transfers. The messaging formats used by Sabre APIs are called SOAP and REST. Booking and data retrieval are made possible through APIs. All of these things are included:
Schedules and a list of available flights
Fares
Transactional Records of Queue Activity
Itineraries
Total mileage traveled
Transactions
Specifics of a Supplemental Reservation for a Flight
Inexpensive travel back through time
Forecasts of cheap fares (available in a beta version)
information about passengers
Plan of the seating arrangement
Mystifly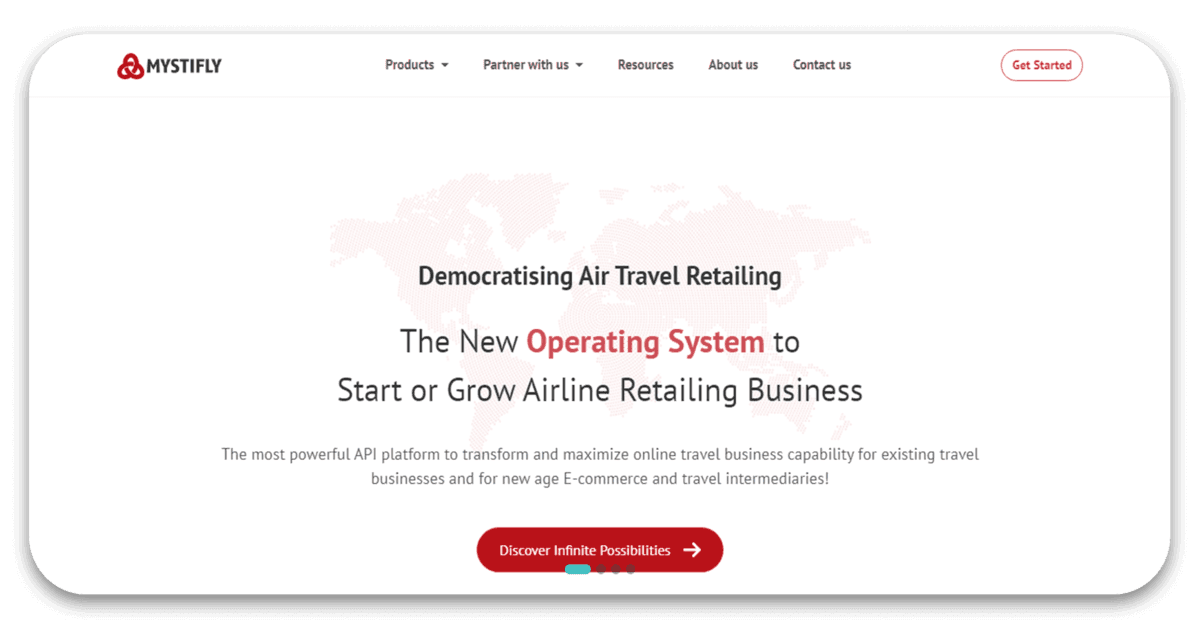 1. Over 750 airlines, including more than 200 low-cost carriers, are represented in the data used by the Asian GDS Mystifly. It serves 80 countries in Europe, Asia, Africa, the Middle East, and the Americas.
2. Connecting to many GDSs and dispersing flight data via XML communications, Mystifly supports connection with the MyFareBox OnePointAPI. Mystify will cover the following features, it is well-known for its inexpensive data transport.
Fares (ATPCO, IATA, LCC Carriers, Web, and private fares) (ATPCO, IATA, LCC Carriers, Web, and private fares)
Price ranges (student, labor, military, and marine fares)
Additional reservations (baggage and meals)
Discount airline tickets
eTravos API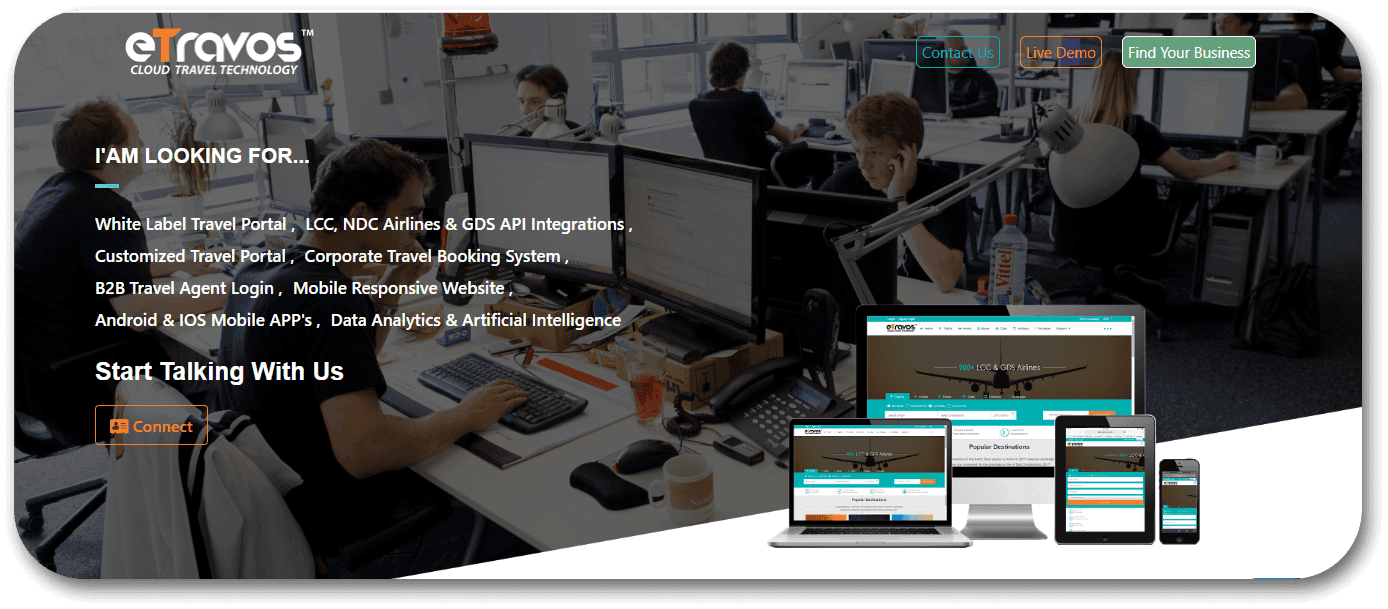 1. Booking Flights with the eTravos API
2. For customers in India, the Middle East, Africa, and Europe, eTravos is the best cloud-based travel technology platform available. eTravos provides two different application programming interfaces (APIs): one for booking flights and another for connecting to a GDS.
3. The flight-booking API connects to 11 NDC adopters, which amounts to roughly 750 airlines. This number includes both full-service and low-cost options. The capabilities of the API are:
Bookings to several locations
Schedule of Ticket Prices
Estimated travel costs, based on your information and/or anonymity (private, public, and corporate)
A Family Vacation
Cancellation of a Reservation
Reservations for Extras (baggage and meal preference)
4. There is also support for the GDS API in eTravos. These application programming interfaces are for communicating with travel booking systems like Amadeus, Sabre, and Travelport.
Skyscanner API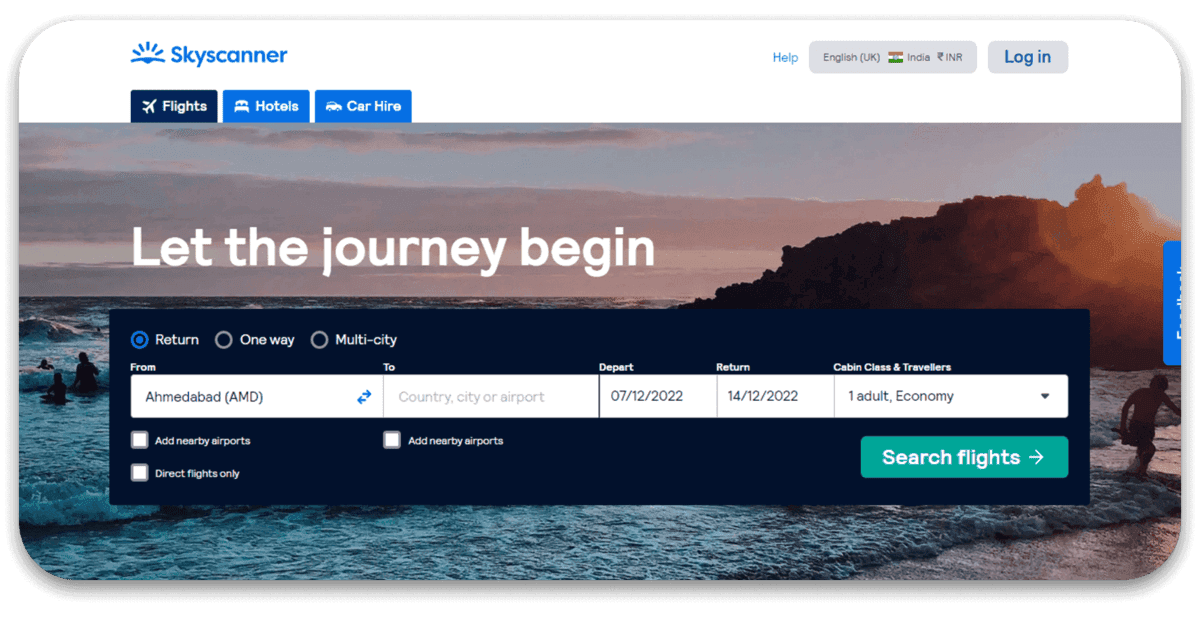 1. Skyscanner is an API-enabled travel search engine that has become widely used by travelers.
2. This is a free-to-use API.
3. There are two distinct APIs available here: one for viewing historical flight pricing and another for retrieving current flight pricing in real-time.
4. Over 52 markets, 30 languages, and 1,300 suppliers are supported by our global content and coverage.
5. Multiple development possibilities are powered by the Assistance Network's indicative and live price feeds. The Network provides a dedicated account manager, engineering support, and a developer hub with all the tools needed to integrate these feeds.
Airlines: 1000+ Airlines
Specialization: Widgets, API & White Label
Description Language: English
Supported Currencies: All Major Currency
Why choose OneClick for the Flight API integration
OneClick's XML API provides access to the best travel API solution available, which works with every global distribution system. The Global Distribution System (GDS) provides travel companies with real-time access to aircraft and other travel product pricing and availability data.
OneClick has API connections set up with major global distribution system (GDS) providers like Amadeus, Sabre, and Travelport. Instead of having to sign into numerous platforms and adjust the access of live fares, all you need to do is use OneClick, as it provides the ideal option for an XML API Interface.
Our Team is having over 10 years of Experience in flight booking apps and has worked with various technologies and have developed and managed much software with millions of customers. We are one of the Top Flight Booking App Development companies that have the ability to develop all the web and mobile applications related to Booking Applications, kindly contact sales@itoneclick.com and talk to our team to build a better application to effortlessly manage your Bookings or visit our website www.oneclickitsolution.com or https://www.oneclickitsolution.com/travel/travel-api-integration/ .

Conclusion
As you can see, the majority of travel APIs share a lot of similarities: they all employ similar methods of data dissemination, link to the same GDSs, offer comparable capabilities, and so on. Which APIs are best for your service, and how do you choose them? You must think about these three things:
Do you wish to provide users with more than just times and prices to book? Or perhaps you'd like to offer your customers the chance to buy trip insurance.
APIs that work with Amadeus GDS is a good choice for European markets; APIs that work with KIU GDS is a good choice for Latin American markets, and so on.
Direct GDS APIs typically have a per-request fee and are therefore more expensive. Picking a software company that makes you pay for the initial hookup or doesn't allow you access to the database at all is not a good idea. Finally, be mindful of the airlines your API is integrated with. Make sure your (API) is compatible with low-cost carriers if you plan to incorporate them.