The valuation of the 3 tech giants (Apple + Google + Amazon) is 3+ trillion USD which is equal to France's GDP. These Silicon Valley companies are famous around the globe for their services such as iPhone manufacturers, Search engine & Android operating system providers,s and Cloud-based service providers. These companies have a large number of servers and data centers located around the globe.Have you ever imagined how much electricity these data centers must be consuming? – On a global scale, data center power consumption amounted to about 416 terawatts or roughly 3% of overall electricity consumed by the entire population on the planet of earth.
Type of Renewable Energies:
• Solar energy
• Wind power
• Hydroelectric energy
•    Biomass energy & Much more
Apple's Renewable Energy:
Apple uses a variety of clean energy sources, such as solar technology, wind farms, and new concepts like biogas fuel cells and micro-hydro generation systems for generating electricity. Apple has been generating lots of electricity which can help itself to light up its manufacturing plants, offices, etc.
Apple has been granted permission to sell energy generated by its renewable energy plants from its California solar plant which they bought last year.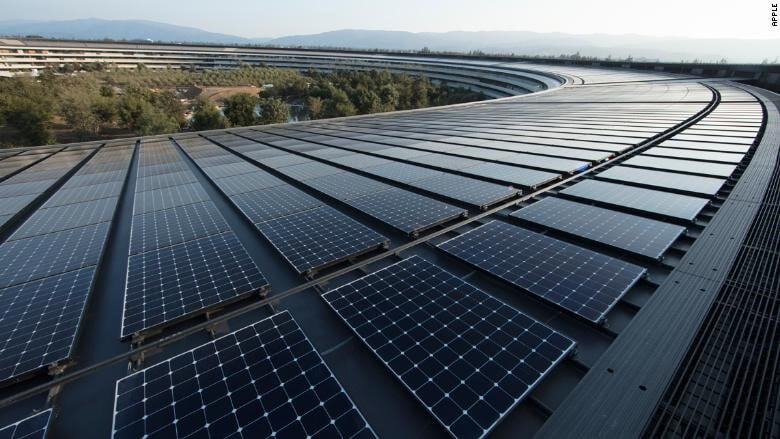 Google's Renewable Energy:
Google's worldwide portfolio of wind- and solar-generated electricity agreements total 5,500 megawatts, which has been described as the capacity of a million solar rooftops. Google invested in Ivanpah Solar Electric which is providing solar energy to homes in the USA. Google is one of the contenders of renewable energy generators among others and will shortly be selling the energy generated by their plants.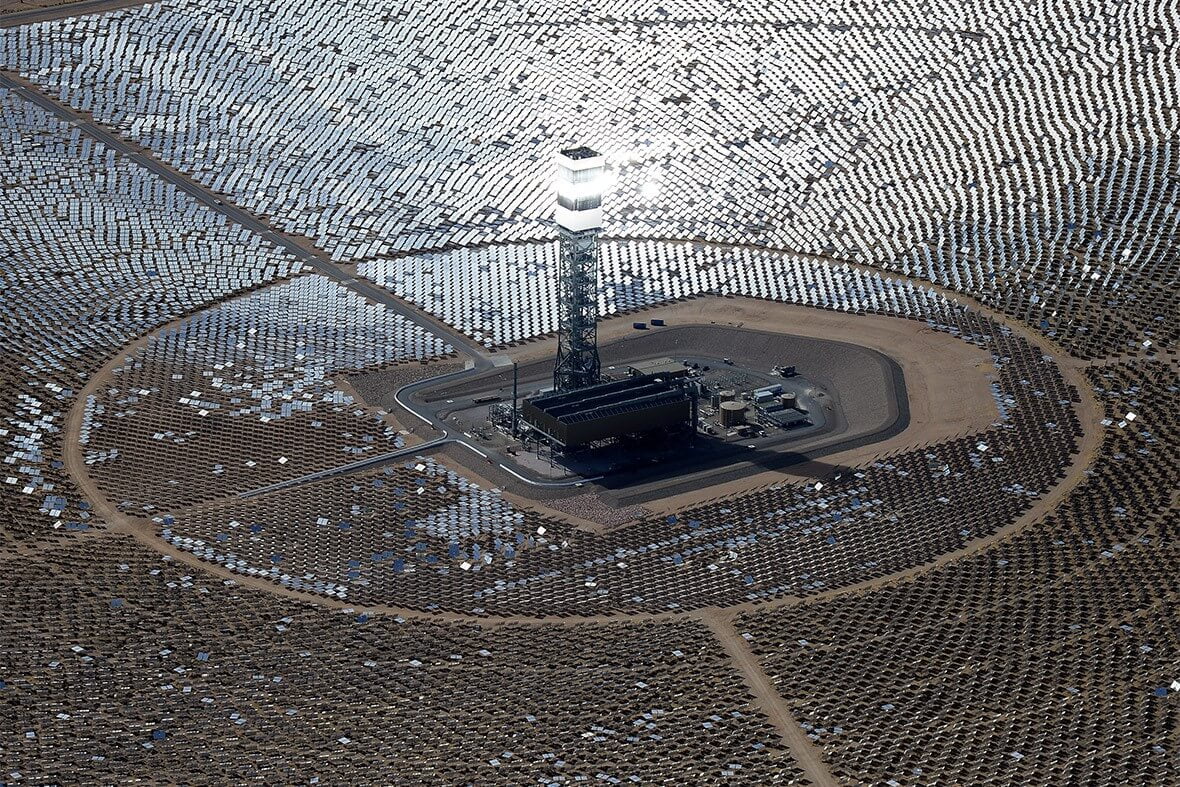 Amazon's Renewable Energy:
Amazon is also in the race to compete with other tech giants and getting into the renewable energy business. It is also one of many global firms looking to power operations using renewable sources of energy.
A wind farm, with a max capacity of 50 megawatts (MW), will be situated on Scotland's Kintyre Peninsula and is expected to produce 168,000-megawatt-hours (MWh) of energy each year. Amazon said the facility could power the equivalent of 46,000 U.K. homes and would be the U.K.'s "largest corporate wind power purchase agreement."
Renewable Energy Usage by Tech Giants:
Global firms are paying a whole lot of fortune of money for the electricity that they are using for their data centers. Owning renewable energy plants, solar plants, Wind farms are great solutions and it is helping the environment as well. Some predictions show Google Data centers pay US$600 million and use from 50 to 103 megawatts of electricity.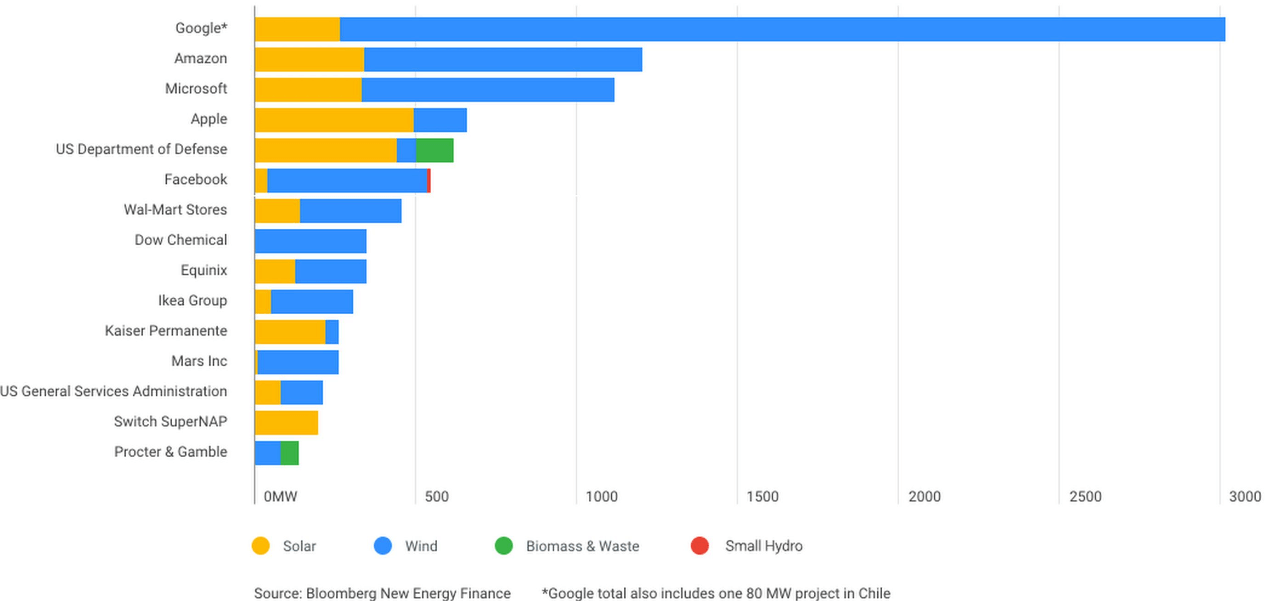 Renewable Energy Market:
Solar energy is accountable to 1% of the world's total energy but soon it will be rising to probably 30% by the end of next year with these tech giants investing more into it. Solar energy prices are falling more quickly than expected all around the globe. At an energy auction in Abu Dhabi, Japanese and Chinese groups of companies have proposed to build a solar farm that will produce and energy at 2.5 cents per kilowatt-hour which will be very much lesser than the average cost of energies like gas and coal in the US.t
Solar panels manufacturing businesses have boomed in the last couple of years. 50-megawatt used to be called a larger investment by anyone globally but now 750-megawatt power station in Madhya Pradesh in India is the world's largest solar panel power station.
Renewable energies are the next big thing for the tech giants to take on in the coming decade of 2020-2030. Everyone will try to be leaders in the market for it as well as it will be helpful for the environment as well. Let's we, OneClick IT Consultancy also step forward to using renewable energies like electric cars, solar energy, etc., and help our environment with the great cause.