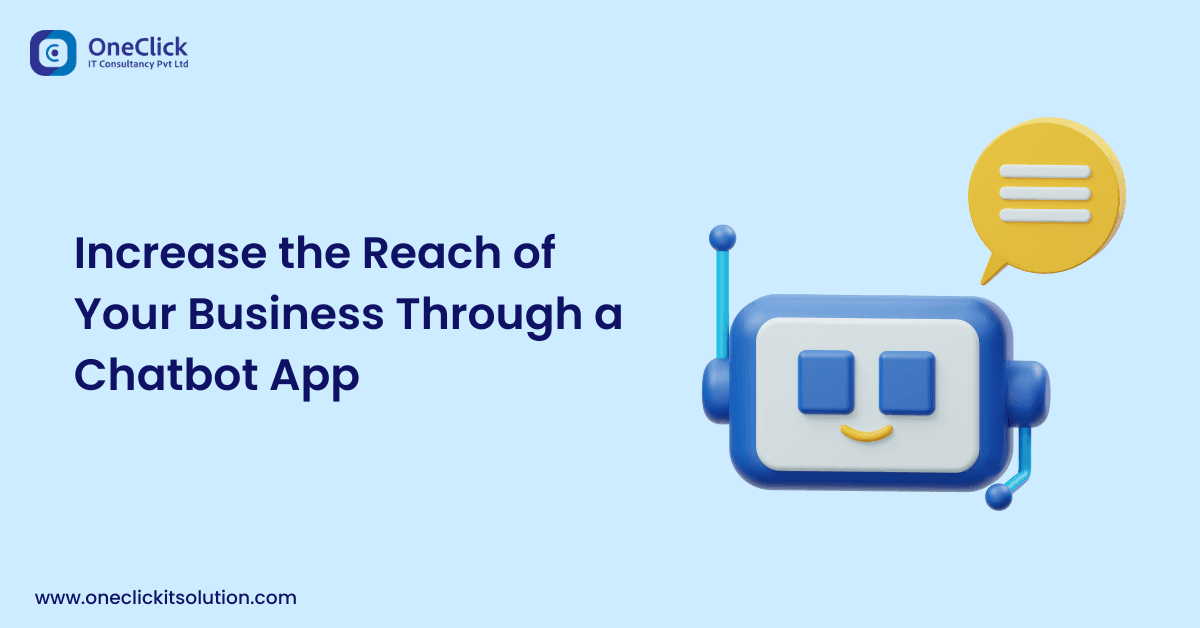 Chatbots have been in the talk for a while now. Every business wants it to be integrated into its website and application and hence are running around to figure out how.
Now, let's know why Chatbots and customer service bond like hand and glove.
As a bot is the best replacement of a human, it can be integrated with any kind of business be it shopping, retail, banking, healthcare, repairing services, etc. A bot will work effortlessly and produce more output.
We at OneClick IT Consultancy are a tech-savvy company efficiently building and delivering world-class chatbots and WhatsApp bots personalized so that the businesses can run with peace and touch horizons.