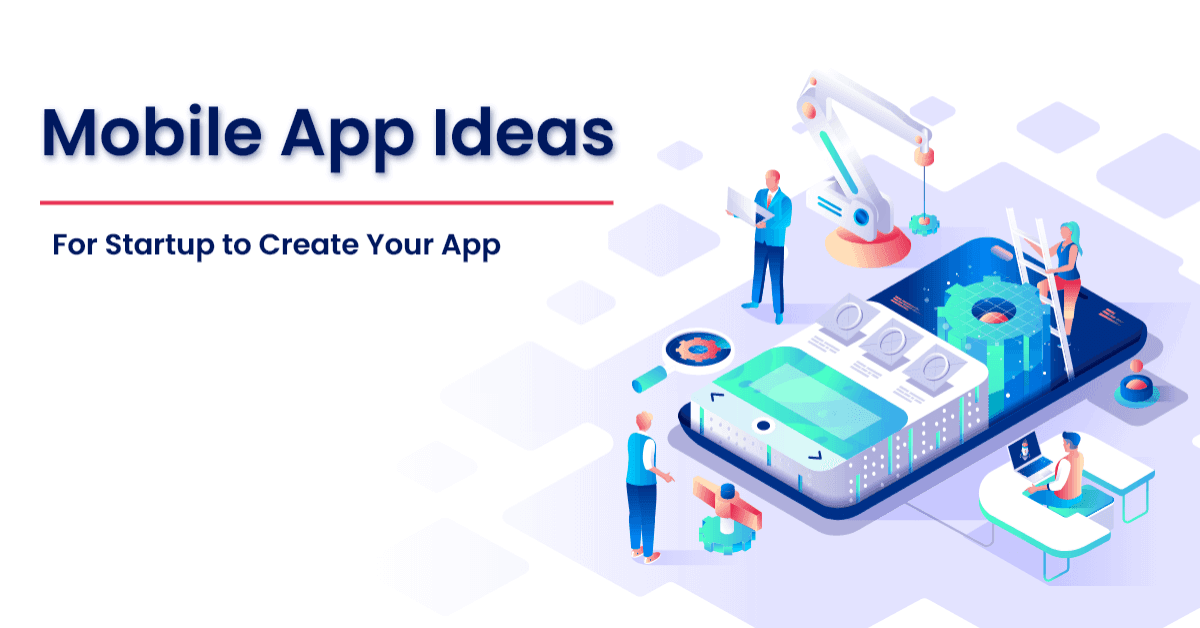 Introduction
To be honest, how many times have you thought about mobile app ideas?
Countless times right! Have you thought about how you will execute your plan?
Here we have an amazing mobile app ideas for you to make your business more successful through this digital era. As we know it is not easy to come up with a million-dollar app instantly, but you can go for the mobile app development company with your app development ideas and creativity.
In 2020, a pandemic scenario suggests that the movement of business applications on the cloud would be accepted and businesses can leverage mobile app ideas for success.
As per the research of datareportal.com, the current application development trend is experiencing a tremendous increase with a ratio of nearly about 5 billion unique phone users.
Statista research shows that the increasing number of applications downloads will lift up the revenue from $462 billion in 2019 to $935 billion in 2023.
Here is the List of Mobile App Ideas for the Startup Business
1. Travel Booking Engine
A travel booking engine is software that authorizes the travel industry to make the booking via the internet. If you want to expand your travel business quickly then a travel booking engine is a must.
As per the research, 60% of people prefer a single portal for their hotel booking, flight booking and cab services. Travel booking engine has become a buzzword for travel companies globally.
2. E-Learning App
eLearning applications are not limited to education, it is also considered for businesses. eLearning app shows the collection of applications that allows learners to input their data and get results through interactions.
SmallBizTrends research reveals that 90% of students think that online learning is better than traditional learning.   

3. Food Delivery App
The food industry is the world's fastest-growing industry. Food delivery applications are developed on a large scale and people like you & me have accepted the concept in a short time.
The food delivery industry is influenced by the gig economy which has ruled North America, Europe, and Asia in the past. The largest user base country of food delivery apps in China by reaches over 650 million people. The USA is the second-largest market which covers the food industry.
4. Chatbot App
Chatbot application is more of an AI-based software that encourages a conversation with a user in natural language. Chatbots have become a buzzword in the B2C and B2B business industry but brands with successful chatbots are rare.
Chatbot not only reduces various costs but also allows companies to provide a level of customer service during hours of working, at the time when the frontend support team is busy or not available.
5. Hotel Booking & Reservation App
The hotel booking & reservation app is complex software for scheduling dates and length of stay for guests as well as taking 50% advance payment from the guests themselves.
The system of Hotel Booking & Reservation Application enables them to choose their rooms at the time of booking and even allows customers to select gifts for their loved ones like wine, flowers, cake or any other things to be placed in the room before their arrival.
6. Healthcare App
As we all know, the usage of mobile has increased. In the healthcare industry, the healthcare apps such as MedTech, eHealth and many more apps have been blasted in the past 5 years.
In 2020, COVID-19 has heated the world so badly that the awareness of health issues has increased by 90%. One of the research shows that in 2020 the healthcare mobile app market size was $50.4 billion.
7. HR Management App
In this competitive world, no one prefers traditional manual work. Companies are looking for software which makes their work easier including HR work.
HR management app helps companies to store every single information of employees, manage HR functions and also execute critical HR activities like processing a payroll.
Streamline employee management with our efficient app. Simplify scheduling, track attendance, and enhance productivity. Try it now
8. Video Streaming App
Video streaming application is on-demand. In 2020, video streaming applications were the most used and viewed applications on the internet. There are various video streaming apps like Netflix, Amazon Prime, Hotstar, Voot and so on, all of which are very popular and are divided into different age groups.
9. Smart Parking App
Smart parking is a hassle-free parking solution for users. The application is a solution that uses a connection between sensors, cloud, and mobile apps to let other users know the availability of parking space.
AI is the base in developing the smart parking application. We have experts who develop the smart parking app with top-notch technologies like AI, IoT, and Blockchain.
10. BLE (Bluetooth Low Energy) App
BLE (Bluetooth Low Energy) transmits data wirelessly over short distances by consuming less energy.  Bluetooth Low Energy is also known as a wireless personal area network technology.
BLE is designed and marketed by the Bluetooth Special Interest Group i.e. (Bluetooth SIG) with innovative applications like fitness, healthcare, security and more on.
11. Taxi Booking App
We humans are completely dependent on technology. Whether it is for health, food or booking a taxi we want every single thing on hand and in less time.
The demand for taxi booking apps is increasing day by day. The company which started the taxi booking app is Uber after the success Uber expanded itself in many domains including technology and food delivery.

Conclusion:
So what are you up to? Choose any of the suggested apps and boom your business and year is going to be fantastic. If you have an idea to develop a mobile application for your business then you are at the right place.
OneClick a decade of experience in the world of development. We have experts to set up the latest, help to startup consulting services for startup business and innovative technology solutions. We develop all the projects on a very large library of reusable code components that help to execute the application faster and more reliably.