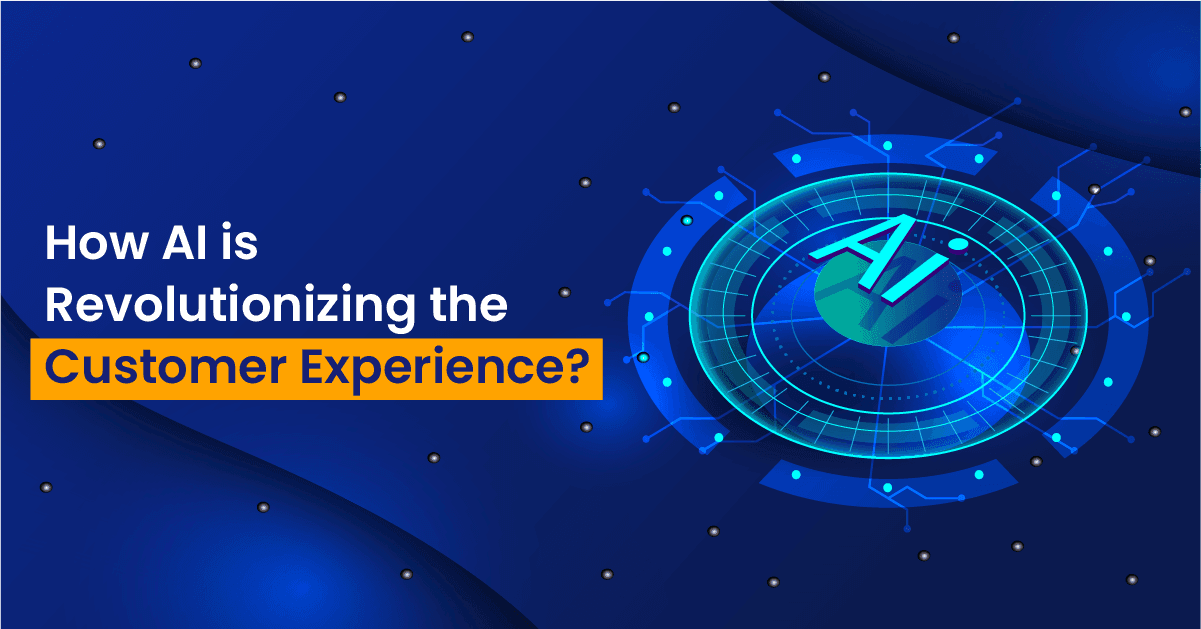 Overview of Customer Experience with AI
It is now clear that the rise of artificial intelligence (AI) in the company owes a lot to the customer experience (CX). In fact, Gartner says CX will account for the majority of AI value for businesses by 2022. However, this value is estimated at 1.2 trillion dollars in 2018, this is a huge market. This is nothing new for CX professionals and businesses engaged to How AI is Improve Customer Experience. These were among the early adopters of AI, presuming the opportunities brought by AI in Customer Experience before many others, and using this technology to provide service to their customers.
After all, what is Customer Experience if not a constant effort to ensure that new technologies are used to serve customers and help improve their quality of life?
10 Areas Where You Can Utilize the App How AI is Improve Customer Experience
1. Be Constantly Present for Customers
It's hard to invent a technology that is more favorable to the Customer Experience than the chatbot. Imagine being there for your customers, 24 hours a day, to resolve any issues, no matter where they are. But also, to be able to learn the lessons of this interaction with the customer in order to remedy a more general defect in the product and to improve the experience of future buyers. Thanks to chatbots, call center hours, and hours of waiting to speak to a representative are becoming a thing of the past for customers. AI in Customer Experience can help in enhancing engagement.

2. Revolutionize the Customer Experience
Used wisely, the application of AI in customer service enables businesses to create unforgettable moments for their customers, combining ease of use with speed. Here are some revealing examples:
Whole Foods – The brand's bot, on Facebook Messenger, allows its customers to search for recipes, by indicating ingredients or by selecting emojis.

Domino's – It is possible to order pizza via the Facebook Messenger bot: just say "PIZZA" (as it should be).

eBay – Much like a personal shopper, this voice bot helps you find the best deals on the entire eBay platform.
3. Understand The Thoughts, Feelings, and Wishes of Customers
AI allows CX teams to extract meaning from millions of words written by current or potential customers. Whether it's surveying, customer reviews, social media comments, or call center queries, natural language processing helps understand what consumers mean in their messages.
Therefore, it is possible to identify themes, identify feelings and find out what customers think of products, prices, features, or the brand in general. It is even possible to automate responses to certain scenarios, for example when faced with negative comments on social media, in order to find out more about the problem and remedy it.
4. Strengthen the Customer Orientation of Companies
Until now, time has been the main obstacle to listening to its customers and taking their opinions into account. However, with the speed at which AI can collect and process data, companies no longer have an excuse to neglect their customers. The cost/benefit ratio has been reversed: in this economy based on customer experience, it is simply impossible not to take it into account, especially as AI brings unprecedented savings and speed in this sector.
5. Improve Customer Experience with Data
CX professionals are well aware that Big Data has not lived up to expectations for CX improvement. The tremendous power available to collect customer data has hardly been followed up. However, AI in customer experience makes it possible to exploit this knowledge of customers.
The responsiveness of brands to customer data will become an even more important differentiator in the years to come as the global data sphere, according to estimates, is expected to reach 163 zettabytes in 2025 (ten times more than in 2016).
6. Personalize, Personalize, Personalize
AI helps to collect and exploit more information. It allows us to go further in creating an individualized experience for each customer, based on their past data and behavior to enhance customer experience.
Whether it's proposing new offers, recommending products, or presenting them with a personalized home page according to their areas of interest, AI dispenses with asking the customer what they want: the professional can find it on their own and do the heavy lifting for the customer, which will go a long way for their loyalty and satisfaction.
7. Prevent Problems
Predictive modeling helps identify potential problems before they happen. This is the hidden side of CX, aimed at preserving customers by anticipating their problems.
Take the example of an online supermarket that uses AI to track the regularity of a product's purchase and use that data to trigger a notification when there is a risk of a stock-out for a product. customer or to ask him, when paying for his purchases, if he wishes to add it to his basket.
By taking care of these little details very carefully, brands can reduce customer erosion, improve customer satisfaction and build loyalty. This explains the need for AI in customer experience.
8. Make Every Interaction Smarter
With AI in customer experience, no interaction or conversation with a customer should be isolated. Each customer can turn into a mine of data, connected to millions of other interactions, and offer areas for improvement for the company.
9. Allow Customers to Ask Questions as They Wish
AI opens up opportunities for image recognition, allowing the customer to send a photo of the product they are looking for and the seller to find it for them. This is particularly essential for fashion clothing sites, which do not want their customers to have difficulty describing an item seen in the window.
10. Create More Relevant Human Interactions at the Main Points of Contact
A good customer experience is a collective effort of the whole company. However, if its staff spends their time answering the same questions over and over again or solving recurring problems, they cannot devote themselves to activities requiring human contact. If repetitive tasks are delegated to AI, crucial human interactions can last longer, being more focused and more relevant to customers.

To Conclude
These numerous examples show that Artificial Intelligence provides a response to new user expectations, and it is therefore becoming increasingly important in the management of the customer experience. This trend has not escaped business.
Indeed, two surveys from Accenture and Salesforce indicate that 79% of leaders in the insurance industry agree that AI will revolutionize the way they interact with their customers, and more generally, 40% of companies say they want to invest in this area in the next two years.
Are you one of them?
If you are looking to integrate AI and chatbots in your existing project or have a new project idea, contact us.