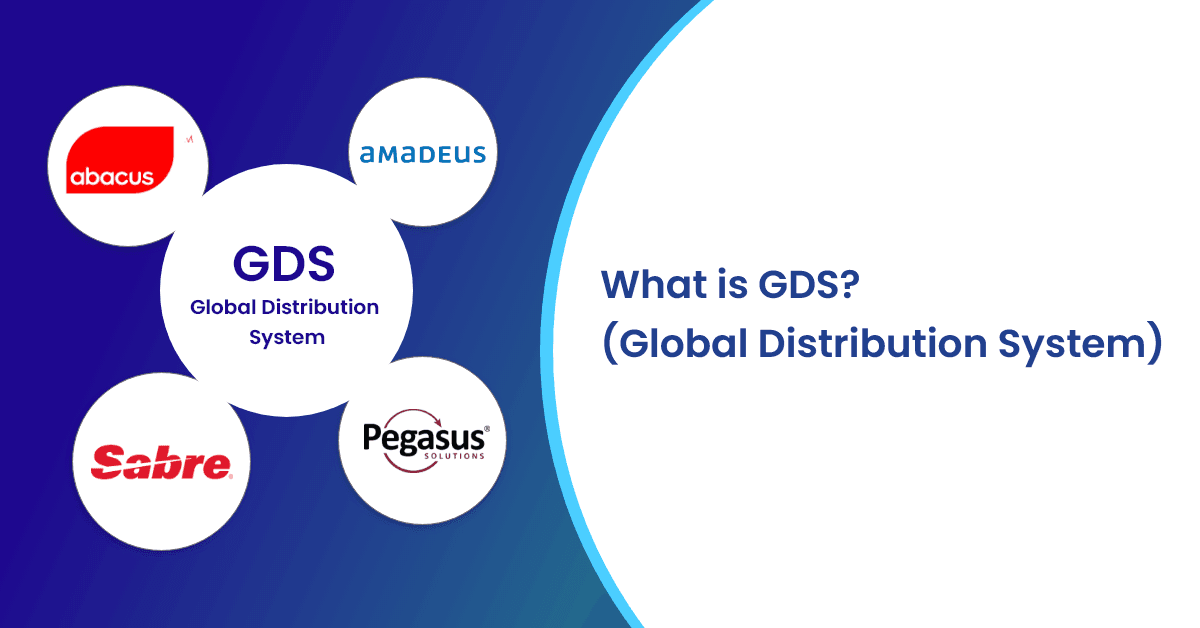 Introduction
GDS is a global computerized booking system that is used as the single point of entry to airline seats, hotels, car rentals and other travel-related services by travel agencies and travel booking sites.
GDS is the Global Distribution System. Airline tickets, vehicle rentals, hotel reservations, and vacation packages are all included. It allows customers to purchase tickets from a range of providers and airlines.
All three travel sectors, namely airline reservations, hotel reservations, and vehicle rentals, can use GDS to integrate services, pricing, and bookings.
It provides managers as well as technical staff with the opportunity of reviewing information, comparing prices and schedules and shop from multiple vendors in real-time to establish a quick and efficient route for their customers.
In collaboration with IBM and American Airlines, the first GDS, known as Sabre, was established with the explicit aim of automation of the internal airline booking system.
All flights were manually booked and handled by airline reservationists prior to its inception in the early 1960s, leading in a time-consuming, labor-intensive, and easily mismanaged procedure.
Sabre transformed the industry, spawning the development of several additional GDS, each catering to a different airline or airline group.
By the 1970s, independent travel companies had been permitted access, and the notion had grown to encompass not only airline reservations, but also car rentals, cruises, hotels, railways, and other travel services.
Features of Global Distribution System
Coverage –

Increase your exposure to tour operators and tourists through the proactive marketing of travel agencies, consortia and business accounts. The most popular way to book consortia and negotiate company pricing.

24 x7 –

Accept bookings from travel agents all over the world.

Market Reach Online –

An effective and simple method of marketing your hotel on the Internet. Travel businesses and websites frequently use it.

Little Maintenance is Required –

The information provided to your hotel chain's or representation company's central reservation system is automatically copied to the GDS.

Enhance Coverage –

Increase your reach to corporate and leisure travellers with special programmes such as GREATRATETM for year-round bookings, REST & JETTM for airport hotels, and LATEGETAWAYSTM for last-minute reservations.

Online Distribution Strategy –

Increasing market share by making your products available to new online distribution channels.
How does GDS Work?
A GDS is a privately owned network that allows travel service providers (mainly airlines, hotels, and car rental firms) and travel agencies to conduct automated transactions.
Through its computer network system, the global distribution system can assist service providers and travel agencies in connecting with one another.
An in-situ system contains data such as the number of cars and rooms to assist service providers in providing their services to travel agencies.
Furthermore, the various international airlines are linked to specific GDS (Global Distribution System), despite the fact that the inventory has access to all major GDS (Amadeus, Galileo, and Sabre).
This is because airlines and other travel products are available all over the world 24 hours a day, seven days a week.

Benefits of Global Distribution System
The Global Distribution System (GDS) is commonly utilized to broaden market reach. Through B2B, B2C, B2E, and B2B2C websites, a single global travel distribution system is linked.

Consumers' travel buying experiences and convenience have substantially improved thanks to online travel agents (OTAs), which have also increased pricing transparency.

GDS is extremely effective at attracting international travellers. For that reason, GDS is increasing annually among travel agents at an exponential rate.

The global distribution system serves as the foundation for reaching out to corporate clients all over the world.

GDS refers to the ability to update inventory status in real time. Because of its real-time status update feature, managers can easily adjust pricing points or make special offers. Agents can see all changes and propose new updates and offers to customers in real time without waiting for the deal to be concluded.

You could sell your latest deals, special offers, and discounts directly to tour operators using a worldwide distribution system.

Direct marketing efforts for market penetration.

The use of global distribution systems is increasing among both business and leisure travellers.

GDS has the distinct advantage of being able to provide your guests the greatest rates that no other system can. You can provide your customers with packages which include a hotel stay, plane transport and car hire.

Travel agents can take advantage of a global platform with a large market share.

The GDS investment is a smart choice. The system puts your vacation booking services and inventory in front of a large number of clients without affecting your marketing budget.

GDSS provides business models for retail travel agencies and online travel agencies.
Future of Global Distribution System
The Global Distribution System (GDS) has been the backbone of airline operations for decades.
GDS is the worldwide computerized booking system used to reserve airline seats, accommodation rooms, and automobile rental by travel agencies, internet booking sites, and huge organizations.
GDS's traditional role is changing and the transformations in the travel sector are challenging. Many online travel websites and airlines are pressuring and encouraging customers to book directly through their websites.
Some airlines charge additional costs for tickets purchased through the GDS as compared to their own website pricing.
Some industry experts believe that GDS will evolve into a direct corporate booking tool rather than a booking tool for travel companies.
Southwest Airlines, for example, does not work with the GDS company Worldspan; American Airlines uses Sabre; USAir uses PARS; Air China uses TravelSky, and Delta uses Worldspan.
You cannot book with Southwest Airlines if you are a World Span agent and need to look directly at their website for pricing.
Another piece of noteworthy information is that the agreements signed between airlines and GDS are subject to renewal.
Many people in the travel industry are wondering if airlines will renew their contracts with certain GDSs. While changes will continue to have an impact on the future growth of GDS, they will undoubtedly play a role.
They will, hopefully, continue to evolve in the same manner that earlier approaches did in the 1950s.

Why Choose OneClick for GDS System Development?
Global Distribution System (GDS) service provides real-time availability and booking of travel services such as flights, hotels, rental cars, and activities to travel agents and online travel agencies.
We are a dynamic group of professionals with quick thinking. The first global consolidation of aviation We trust in promoting a culture that promotes technological innovation, individual expression and creativity.
We collaborate with our clients to develop new ideas and get the finest results possible.
We're dedicated to helping our customers improve end-traveler engagement and create new, superior travel experiences.
OneClick IT Consultancy provides a white-label solution with suppliers from over 100 countries and airfare inventory from over 20 airlines. Web API services Pre-integrated booking engines and a B2B travel portal.
OneClick is a recognized leader in the travel industry, with ground-breaking technology that continues to modernize the airline commerce and distribution landscape.
OneClick is made up of experts in system analysis and design, as well as system architectures and modeling. Development and coding, testing and implementation, and a variety of other factors.