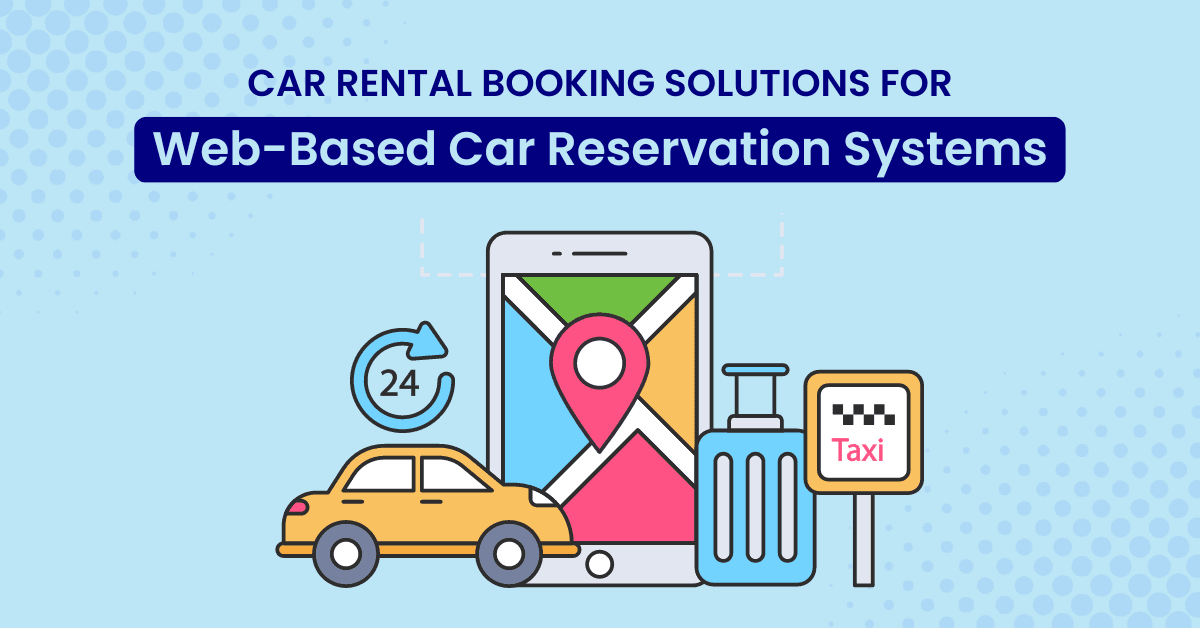 Introduction
Car rental companies are a vast market, with plenty of room for growth. The industry generates billions in revenue each year and is known for being quite lucrative. However, starting your own car rental business is not easy as it seems. You need to ensure that your website or app has the right features and functionalities to attract customers.
This blog will help you understand how to build something that would work well for your car rental business needs. In this post, we'll get into some details about developing a custom car rental solution that makes sense for your business.
What is a Web-based Car Reservation System?
A web-based car reservation system allows you to book your car, either online or via a mobile app. These systems can be used by any type of business that has a fleet of vehicles, such as taxi companies, rental car companies, and delivery services.
Statistics of Car Reservation System 2023
Car reservation system 2023 is a complete solution for commercial car rentals. It allows you to manage the entire process from making a reservation to tracking and managing your vehicles, to invoicing your customers.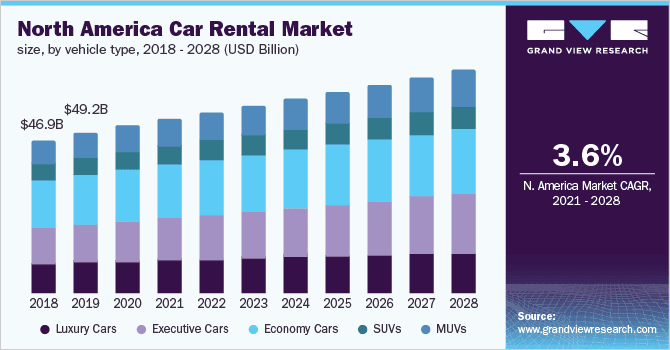 1. The number of people using the car reservation system will reach 2.5 billion by 2023.
2. The number of cars that have been preserved through the car reservation system will increase by 50% in 2022, reaching more than 1 trillion units.
3. Car reservation system users will spend $70 billion on their cars per year in 2023.
4. In 2023, there will be 3 billion connected cars on the road globally (up from 1 billion today).
Top Features of Web-Based Car Reservation System
The web-based car reservation system is the most important part of any car rental business. It provides a central space for your customers to make and track their reservations, as well as a way for you to manage your fleet of cars and drivers.
If you want to know more about how this system can help you grow your business, here are some of its top features.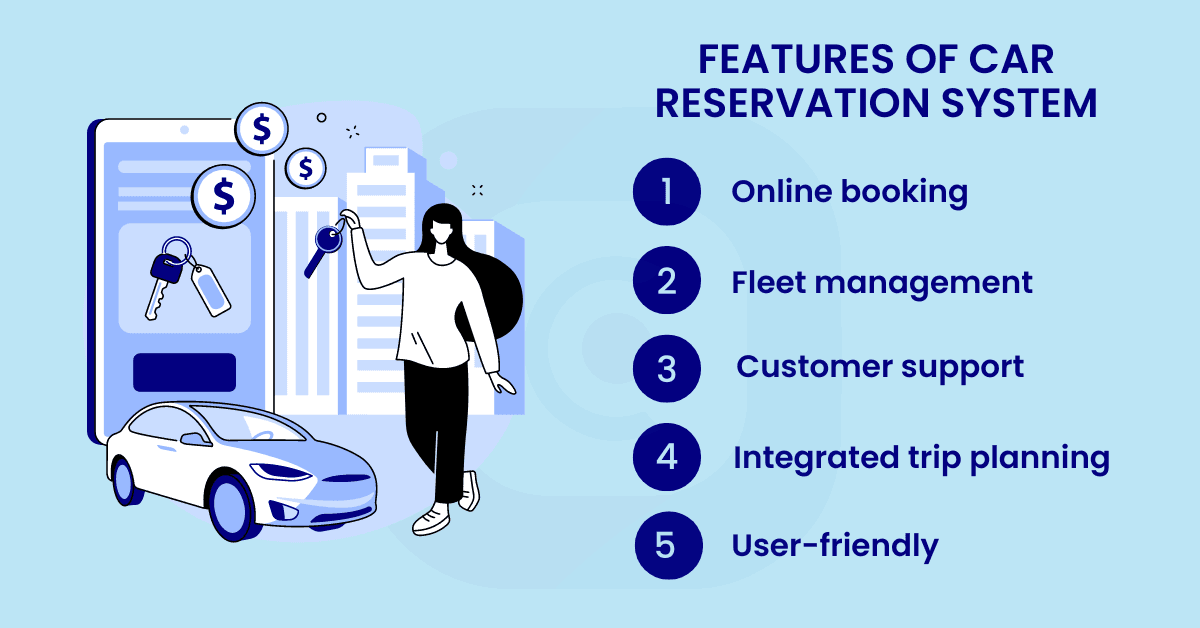 1. Online booking
Your customers will be able to book their rentals online and pay for them with their credit card or other accepted payment methods. They'll also be able to track the status of their reservations from anywhere in the world.
2. Fleet management
You can use this feature to keep track of all the cars in your fleet, including customer preferences such as color or type of seat, as well as maintenance information like mileage. This will help ensure that every car is ready for use when needed—and that no customer ever gets stuck with an unsafe vehicle!
3. Customer support
You'll be able to provide customers with 24/7 support via phone or email during their entire rental process so they'll never feel alone or confused about what's happening next.
4. Integrated trip planning
You'll find that many web-based reservation systems offer trip planning tools that allow you to create routes based on the customer's needs (such as the number of people or luggage space). This helps ensure that you're always providing the best service possible.
5. User-friendly
Web-based car reservation systems offer easy access to information about your business, making it easy for customers to find what they need and book reservations quickly and easily.
Top Benefits of Web-Based Car Reservation System
The web-based car reservation system is the best way to book a ride and get to your destination on time. It is easy to use, and it offers many benefits. Here are some of the top benefits of using an online car reservation solution.

1. Affordable
Web-Based Car Reservation System is a cost-effective solution for many small and medium-sized businesses. It provides an easy way to manage your fleet of cars, which can help you save time and money.
2. Easy to Use
Web-Based Car Reservation System can be accessed from any browser or mobile device, so you can use it anywhere and anytime, even when you're on the go! This makes it easy for drivers to use the system from their own devices as well as from a centralized location in your office.
3. Secure
Web-Based Car Reservation System uses encryption technology to keep all of your data safe from hackers and other cyber threats, so you never have to worry about losing confidential information or sensitive customer data being compromised by cybercriminals.
4. Customizable
Customize your booking experience with this system. You can also choose from various pickup locations, vehicles, and drivers. You will have available options before making your choice.
5. Time Saving
This software saves both time and money by allowing you to do everything online instead of having to go out into the world and deal with people face-to-face every time something goes wrong or needs fixing (which happens A LOT).
Car Reservation Solutions for Car Rental Business
A car rental business is a great way to earn some extra income, but it's also a lot of work. You're constantly on the go, trying to find the right car for your customers, and making sure they get off to a good start with their rental experience.
With so many things going on at once, it can be hard to keep track of all the little details that could make or break your business. Luckily, there are plenty of solutions available that can help you manage everything from your inventory levels to customer satisfaction rates.
Car reservation solutions have been around for years now and they're only getting better with time. They're designed specifically for car rental businesses so they're tailored just right for your needs. They'll save you time and energy while allowing you to focus more on what matters most: providing excellent customer service!
Future of the Car Reservation System
The future of car reservation systems is likely to be very different from the way it operates now. The number of drivers and passengers using this service will increase significantly in the coming years, which means that there will be more cars on the road. This will create congestion and traffic jams, making travelling by car a frustrating experience.
Car owners will also benefit from this type of system because they can earn extra money by renting out their vehicles during off-peak hours when they aren't using them anyway. Drivers who need a ride can also benefit from this type of system because it gives them access to more affordable transportation options than traditional taxis or rental cars would offer them otherwise.
Ending Thoughts
Many car rental companies in the world are using web-based car reservation systems to manage their business. The main benefit of using a software solution for managing your business is that it saves time and money. In addition, you will have access to all information about your company at any time from anywhere. 
Whether you have plans to start your own online car rental business or already have one running, this blog will help you find everything necessary for developing the online car booking system you need!
FAQs
What is a Web-Based Car Reservation System?
Web-Based Car Reservation System is a car rental software that allows you to manage reservations and inventory in an automated way. It features an intuitive booking interface, as well as integrated dashboards for monitoring your business performance.
What is the purpose of this web-based car reservation system?
The purpose of this web-based car reservation system is to make it easier for our customers to rent cars and to make it easier for us to manage our inventory.
How much does this cost?
The cost will depend on what type of car rental business you have.
What is the main feature of this system?
The main feature of this system is that it allows customers to make a reservation online.
What is the best way to book a car rental?
Booking a car rental through our website or app is easy. You can search for and compare cars, choose your pickup location, and select the date and time of pickup. We'll send you an email confirmation with all of the details.
What is a car rental booking solution?
A car rental booking solution is software that makes it easy for you to find and book cars. It allows you to search for the right vehicle and rent it at your convenience, without having to deal with an agent or going through a long booking procedure.