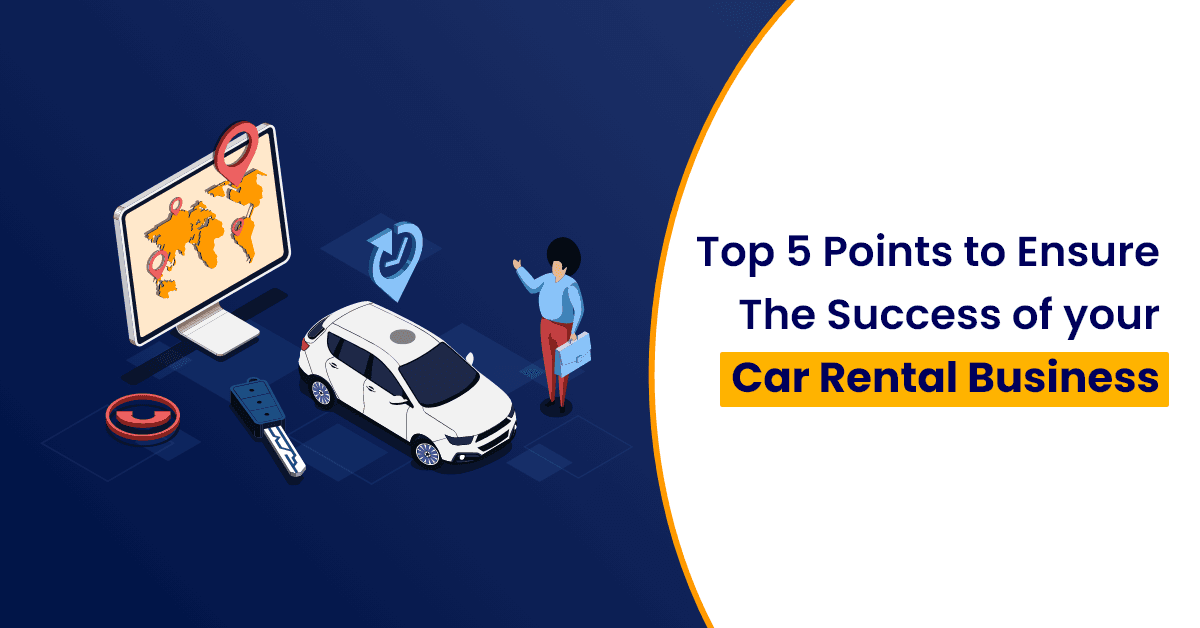 Overview of Car Rental Business
Widely disseminated by the United States, the image of the car as an absolute vector of freedom has definitely established itself over the years. Sedans, station wagons, minivans, coupes, convertibles, or limousines, you will understand, each profile has its own car.
However, acquiring a vehicle can be expensive. Or again, in a time when populations in urban centers are increasing, owning a car is no longer necessarily an obligation. So, for their specific needs, people across the USA or the globe are turning to alternative solutions like car rentals.
The demand for car rental booking application development is thus at an all-time high as it allows customers to enjoy the advantages of the automobile without the disadvantages.
Thus, the car rental booking application development companies in the USA are able to offer many models of vehicles according to their customers' needs and occasions. Ranging from the rental of utility cars to that of luxury cars through low-cost models, the players in this sector of activity meet all needs.
Has the thought of starting a car rental business crossed your mind too? Do you have a car rental booking web engine development in mind but wondering "How am I going to go about it?" or "cost to develop car rental booking application?"
Well, to answer it, you will first have to start by knowing what type of service you want to deliver to your customers. You will determine the main lines of your offer. To achieve this, you will need to use your personal and professional resources.
By mobilizing them skillfully, you give your project a solid foundation and high chances of success. You will also need to hire travel app developers who are experienced in this market.
Here are the Points to Make Your Car Rental Business Succeed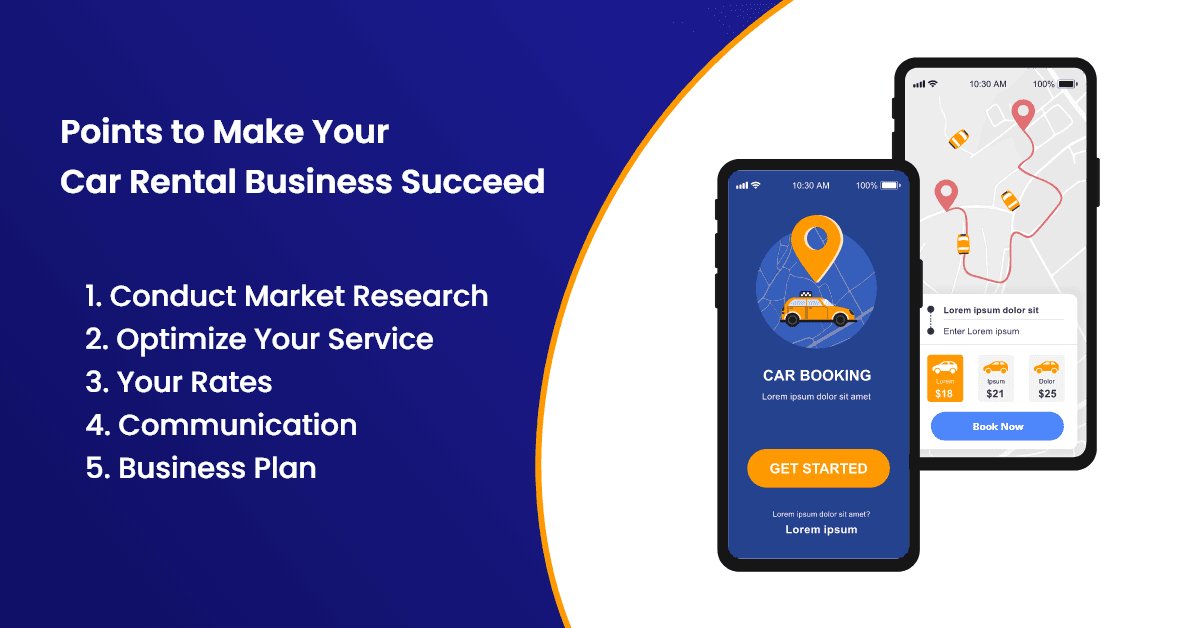 1. Conduct Market Research
With its support, you will better understand the mechanisms used by your competition and will be able to identify the profile of your future customers.
By following a rigorous methodology, you will draw from your market research a significant amount of capital data on the car rental market.
This data will also help you list down the features that you want during car rental booking application development.
You will be able to refine your service offering, refine your positioning, and finally increase your chances of breaking into the market. Once your study is complete, you will be able to answer questions such as:
What are the most popular vehicle categories?

What will be the average duration of reservations?

What are the most common reasons for booking?

What is the average distance traveled with vehicles?
2. Optimize Your Service
Today car rental is no longer just the prerogative of companies. Indeed, individuals who no longer wish to own a vehicle of their own are increasingly using this type of service. Therefore, you must be able to provide them with a flexible and quality service.
3. Your Rates
Make sure your rates always correlate with the quality of service you provide. Do not hesitate to regularly practice promotional offers in order to retain more and more customers. A good car rental booking application development will help integrate promotional offers to build the loyalty of your customers too.
4. Communication
At the start of your activity and throughout its life, you will not be able to stay in your corner and wait for customers to arrive. You will absolutely have to communicate.
To do this, different means are open to you. The internet is an essential tool that will allow you, via your website, to promote your know-how and your activity.
This is precisely the reason you will need an experienced car rental booking application development company that can create a competitive app.
In addition, social networks will allow you to generate around you, a community of loyal users. Finally, you have paid communication tools if you have a sufficient budget.
5. The Business Plan
This document is essential for the successful pursuit of your car rental business. It will bring you a real structure and you can relate to it when you are a little lost. In addition, you can show this document to investors and partners.
To Conclude
To be successful in your car rental business you need to consider several factors. However, since the increase in mobile usage, creating a travel application development solution must be your priority. That is why we could not encourage you better than to quickly consult our team of experts.
You can seamlessly integrate travel APIs into your platform for instant access to flights, hotels, and more. Elevate your travel services with API integration.
Being the leading car rental booking development company in USA, OneClick helps you with comprehensive solutions to market your app too. By its rigor and the methodology used, your car rental business plan will allow you to effectively defend your ideas. You are 1 click away from success, so connect with us!