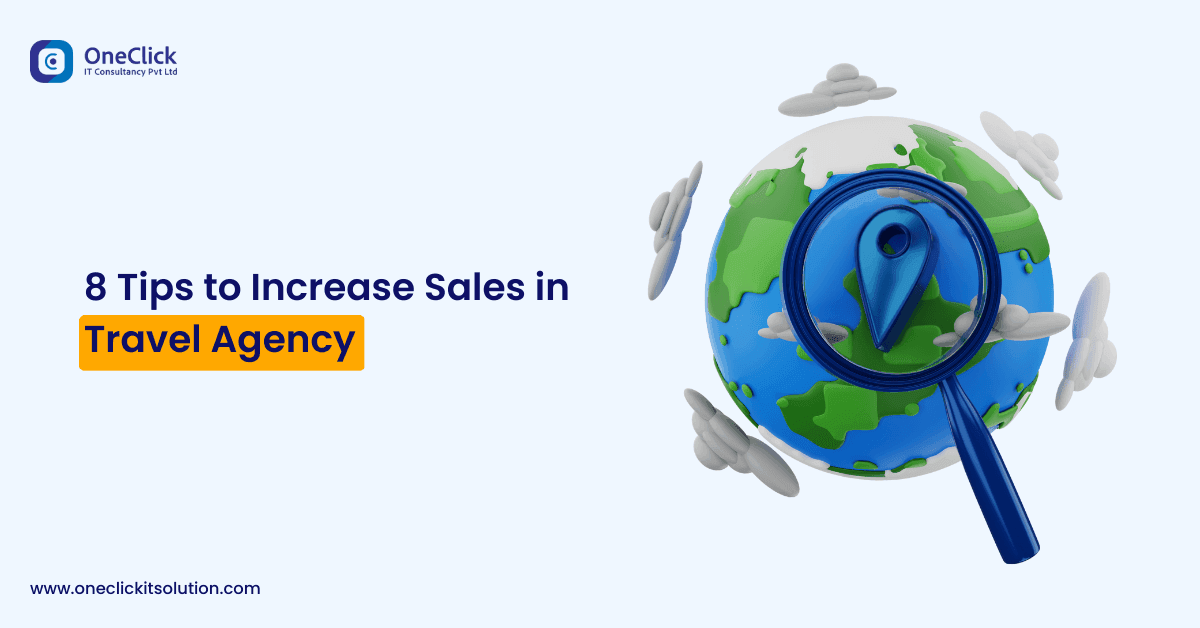 The web has for several years been the source of information for the preparation of our holidays, finding ideas for stays, comparing prices, good destinations while looking at photos or compiling information on a particular country or places. A travel business website should meet the expectations of Internet users before and during their stay, and provide a large number of practical services such as hotel bookings, train and flight bookings, activities, and other associated services.
Understanding the challenges of the online travel business is now essential for tourism professionals and a one-stop booking portal is the best answer to bring to travelers who are looking for hotels and activities in a destination. By taking inspiration from these good practices, a travel agent can increase their chances of having more online reservations!
1. Create the Desire to Travel
Create a desire to travel with your agency. Visualizing places to plan for their future vacations is the first hook to communicate about your stays and services, to meet the expectations of online customers, so that they can select one offer over another.
Offer dream trips to the four corners of the Earth! Quality services at the best prices, good advice and the guarantee of personalized monitoring of your trip. The local referencing of the destinations is often chosen according to the place and the centre of interest of the activity of the traveller.
2. Managing a Tour Operator Site
The image and reputation of your agency necessarily go through your website. Position yourself on strategic keywords in order to attract qualified customers. Offer a lot of useful information on the services of your establishment, share content (visuals of the rooms, restaurant menu, upcoming events, etc.). Offer a reservation space to your customers. Also, think of the regular updating of the catalogue and news of your stays to guarantee customer loyalty and satisfaction.

3. Focus on Your Prospect and Loyal Customers
Who are your most profitable customers? Who are the customers who care about the value you bring them? Who are the customers most satisfied with your services or products and ready to recommend you? These customers are your goldmine to increase sales in travel agency.
In order to retain them, a CRM (customer relationship management) tool will allow you to get to know them better. Once you know your customers better, you can sell more by seizing up-sell and/or cross-sell opportunities. The CRM tool can also help you refine your strategy by taking into account the purchasing recency, frequency and average cart value. You can also send promotional offers and loyalty points to your regular travel customers.
This customer database, therefore, allows you to increase turnover by specific commercial loyalty actions thanks to better segmentation of your personas and more precise scoring. If you opt for travel portal development, reports and analytics of your customers should be one of your primary focus.
4. Turn Your Website in a Prospecting Machine
Even with a point of sale network (B2C) or a smaller sales force than your competitors (B2B), an effective website is your real business introducer and a definite competitive advantage in the travel business.
Armed to generate business and positioned at the top in terms of ranking, your website is the key contributor to your turnover and growth. Consumers today in B2C, as well as B2B, seek information online before visiting a store. In the case of travel businesses, almost 65% of the travel bookings are done online. Hence, focusing on your travel portal development is imperative.
5. Partner, Strategically
It is important, especially for tour and activity providers, to establish mutually beneficial partnerships with other companies in the sector. An easier way to do this is to opt for a comprehensive travel portal. The advantage of these metasearch booking engines is that they offer flights, car, train, hotel and activity bookings all under one roof, and at discounted rates.
6. Engage in Social Media
Word of mouth is the biggest source of revenue. And in today's age, a word on social media is worth more than 10 advertisements. Through a comprehensive travel agent portal, offer your customer the ease of all types of travel bookings. Ensure an excellent payment experience and after-sales service. Developing a good strategy on social networks is a great way to publicize your agency, establishment, activity. These are surefire tips to increase the sales in travel agency.
7. Advice via Chat
To avoid hesitation and encourage Internet users to book, remember to communicate online. Chatbots are an excellent way to engage with your customers throughout the day. The tool not only solves customer queries but also guides those who are unable to make bookings from the site easily. The live chat feature on your travel portal will ensure that you generate maximum conversions.
8. Personalize the Experience
You are much more likely to sell to an existing customer than to a new customer. So why not work on building strong relationships with existing customers? In addition, they are the ones who will leave you comments and give recommendations. Pamper them from the moment of booking. For example, you could contact them after booking to make sure the booking process went well (two benefits: good customer experience and feedback for you).

Make sure they have a good time during the tour or activity and ask them (after the visit) if they are satisfied. According to their response, find out a good time to ask them for comments and recommendations.
Whatever the reasons for stagnating sales – be it lack of visibility, branding or other issues – the tips in this article (if properly implemented work) should help you sell more. If you still feel your website is not matching the user expectations, connect with us. With close to a decade of experience, OneClick is ranked as the best travel portal development company by our clients. Our solutions have helped several travel agents skyrocket their sales in travel agency.