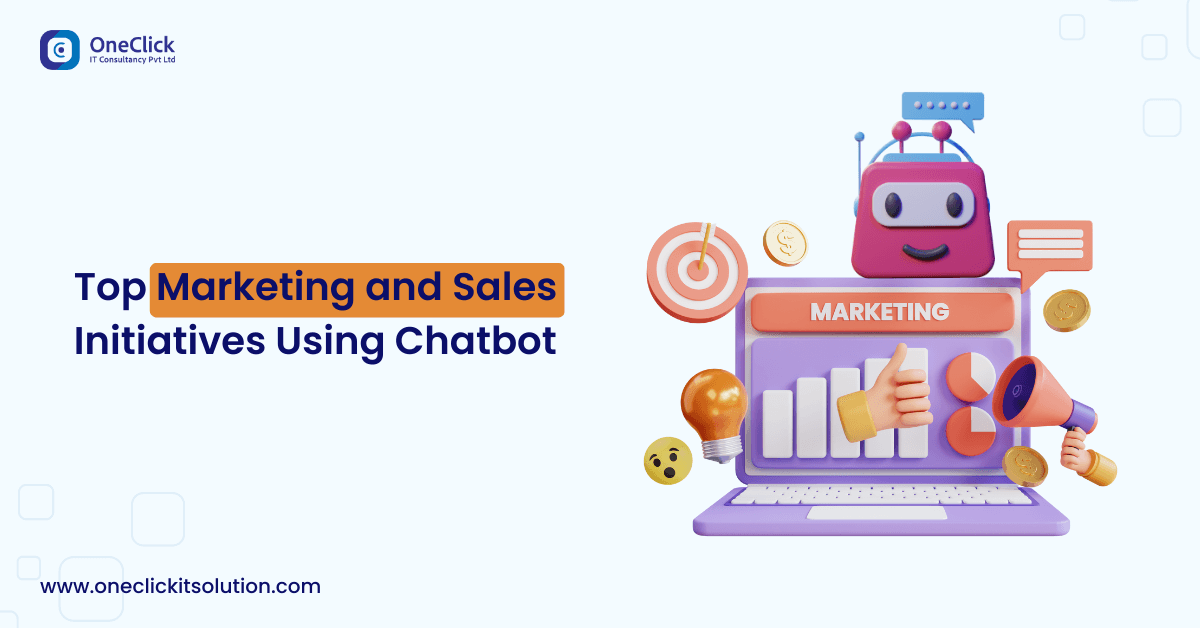 "80% of businesses are expected to have some sort of chatbot automation by 2020". (Outgrow, 2018). Are you ready for the rumble of Chabot's as a Consumer and as an Entrepreneur? Chatbots have revolutionized customer experience and have taken precedence in developing cognitive marketing in recent times. Cognitive Strategies can drive multi-fold clients and prospects into your sales funnel, thanks to Artificial intelligence used in chatbots. Here are top marketing and sales initiatives for offering personalized Customer experience for increased adoption.
Loyalty program
Lead Generation
Scheduling appointments
Consumer loyalty and consumer delight are directly proportional, a Consumer loyalty program with personalized customer experience, easy to redeem loyalty program procedure, leads to higher retention of consumers. A few key examples are stated below.
Incentivizing clients on repeat purchases by requesting to share information back to the company.
Incentivizing on sharing products with friends and family. Instant gratification.
Gamification to motivate participation.
Solicit customer feedback and share on Social Media.
Chatbots enhance and facilitates the lifecycle of Loyalty programs of Businesses.
Chatbots are instrumental in lead generation, AI or Rule-based chatbots are developed to identify potential customers, the chatbots can identify the interest of customers, geographies and share pertinent information to customers for a delighted first impression. A few examples are shared below:
Chatbots lead to conversations with consumers and give an overwhelming experience to the customer in real-time. Delighted Potential customer is already half converted.
Chatbots are always in a good mood J, they are trained to be funny and make a delightful and joyous customer experience.
Chatbot facilitates to differentiate Businesses from others and creates a clear differentiation of the company's products and services. Sets the expectation right.
A chatbot is the most economical way of generating quality convertible leads.
AI and rule-based chatbots are trained for handling customer services and ensure customers and satisfied and delighted after the interaction. A few key customer service attributes are handled seamlessly by chatbots.
Live chat and available at customer ease.
Endless queries can be answered by chatbot for endless time.
Repeated tasks are gently taken care of by chatbot e.g informing about general/common procedure of set up or products to clients.
The smoother customer journey to understand and clarify doubts, instead of going through the entire website.
Brand recognition by personalized greetings and goodbyes facilitates delighted customers.
Customer support chatbots are boons for managing operational efficiencies and giving almost 100$ efficiency.
The traditional world has defined hours for scheduling and booking appointments, New age AI and Rule-based engines give comfort to Consumers for scheduling appointments and bookings at their convenient time. The benefits of having a scheduler chatbot on your website are as follows.
24*7 availability of chatbot is very convenient for consumers and economical for Businesses.
Rule-based scheduler chatbots are configurable and managed well by Businesses.
Personalized interactions and follow up's of chatbots make the customer experience overwhelming.
Maximize the reach of potential customers and reduce your spending to create operational efficiencies.

Conclusion
Chatbots have huge potential for marketing and sales. By supporting simple, straightforward interactions between brands and customers, bot technology will pave the way for a new age of customer service that is convenient, personalized, and efficient. But in order to realize these huge potentials, it's crucial not to let marketing or sales initiatives go overboard with chatbots. Because if they do, customers may find themselves being sold to all too often by a robot sales tool instead of a real human being.