Ecommerce
Top 9 Best Open Source eCommerce Platforms in 2023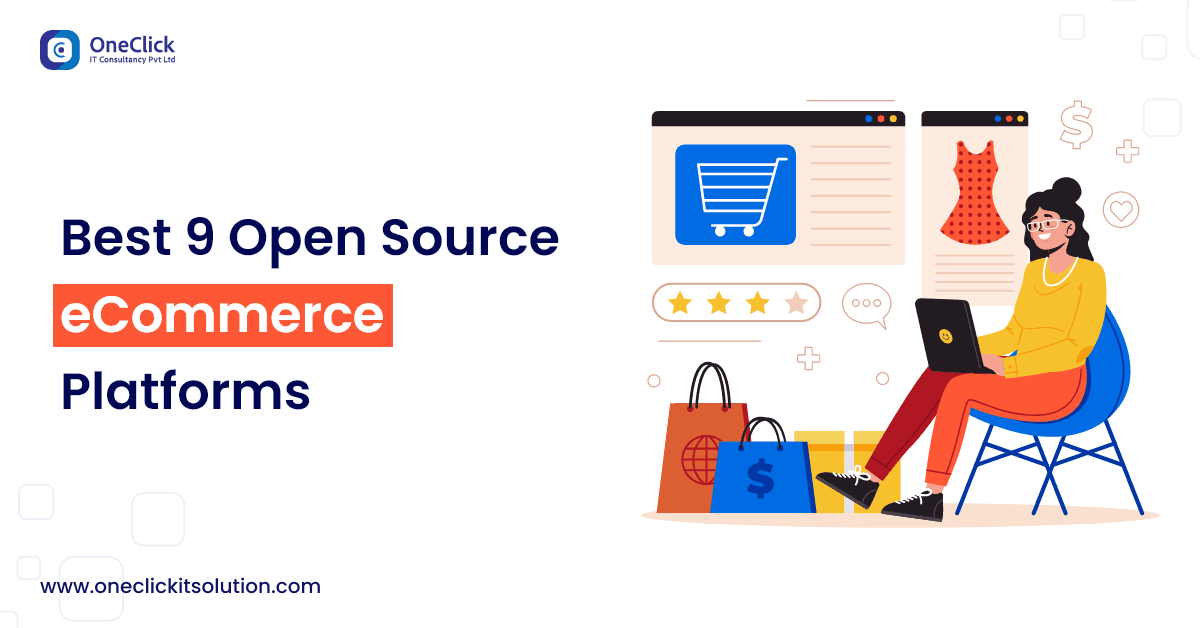 Introduction of Open Source eCommerce Platforms
From corporate giants to small mom & pop shops, many eCommerce store owners are turning to free open source eCommerce platforms. If you want to stay competitive in today's world, you must have an online presence. This is true for both small and medium-sized businesses.
However, to launch successfully online, you must have a solid strategy covering a wide range of business aspects.
Today, we will assist you in choosing an eCommerce platform.
What is eCommerce?
eCommerce (electronic commerce) is the purchase and sale of goods and services via an electronic network, most notably the internet.
These transactions can be business-to-business (B2B), and business-to-consumer (B2C). It has a significant impact on your company's profitability and stability.
Ecommerce platforms enable firms to unify critical business operations, allowing them to have complete insight across their organization and, as a result, exceed their consumers' expectations.
You will receive a personalized eCommerce platform with an intuitive UI that matches changing business needs.

Best Open Source eCommerce Platforms in 2023
In this blog, we will cover the 9 best open source eCommerce platforms for you.
1. Solidus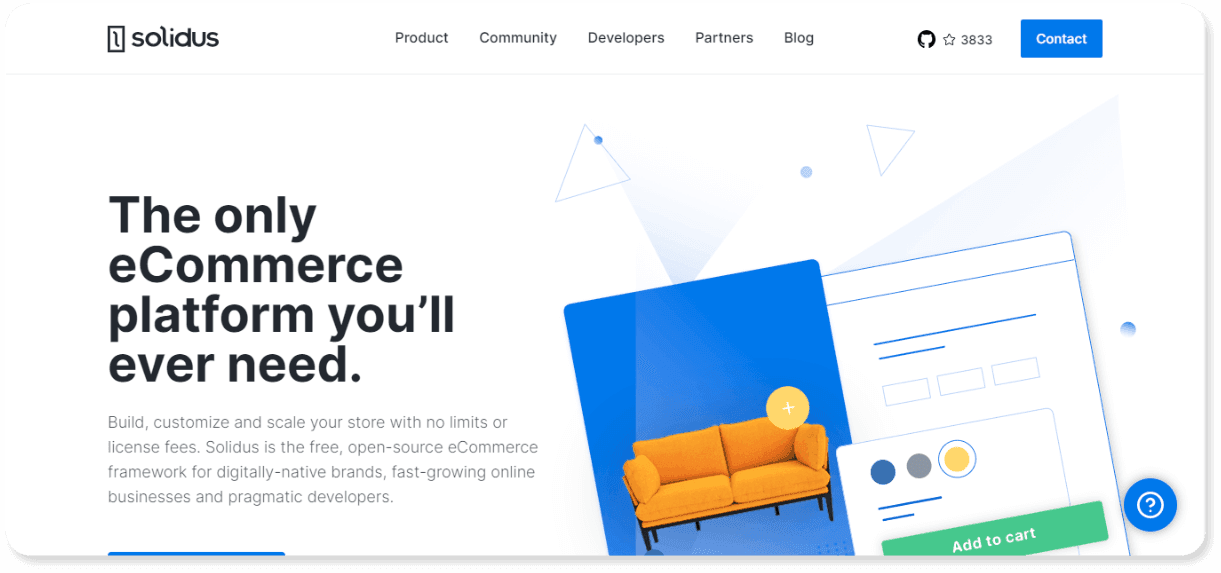 Ruby on Rails is the foundation of the open-source platform. This provides the advantage of efficiently managing changes and leveraging flexibility.
It has automated security fixes, a clear disclosure policy, and strict code reviews in terms of security. The product has a stable API and is easily extensible.
Solidus seamlessly integrates with TransferWise (Cha-Ching!), PayPal, Chargebee, and Stripe. It also works with TaxCloud, AngularSpree, Sentry, and other business applications.
There is also a Slack community where you can participate and documentation of an active community on Stack Overflow.
2. Woo Commerce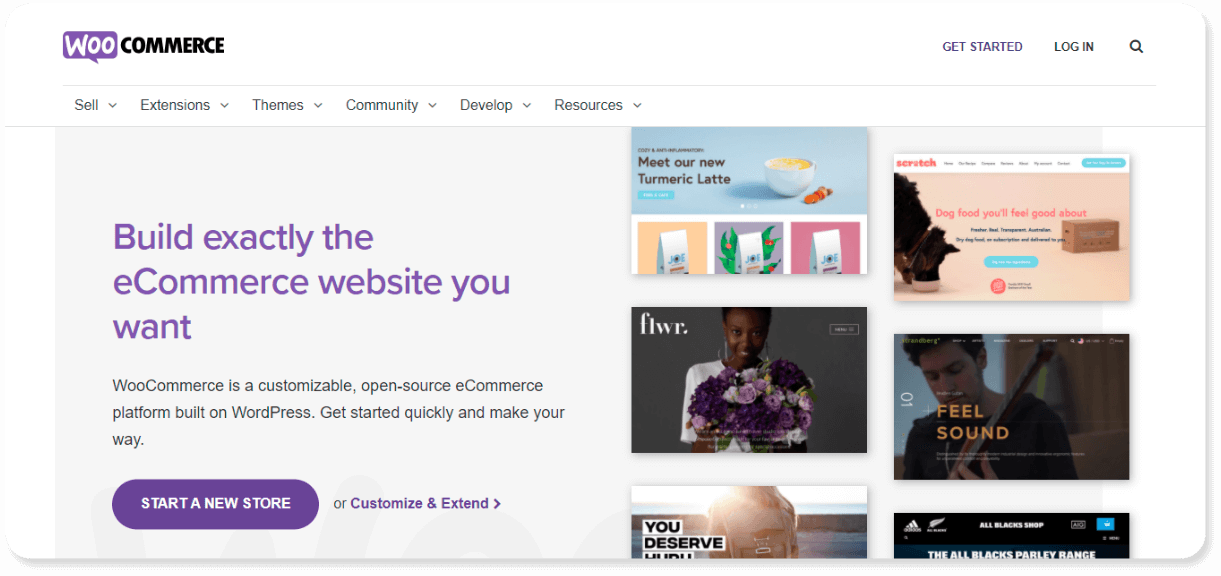 If you wish to use WordPress for your eCommerce Website, WooCommerce Plugin will help you.
As you know, 78% of eCommerce websites in the world use WordPress, To build their website more user-friendly and easily accessible from the development side.
And without the Woo Commerce plugin, an eCommerce website is like bread without butter.
Technically, you're using WordPress as a platform and Woo Commerce as a plugin/extension to enable the functionality required for an eCommerce website.
Because many individuals (web developers) already know how to utilize WordPress, we believe Woo Commerce will be easy to understand and design.
You should have no difficulties using WordPress, which is one of the best open-source website builders available. It is easy to use, reliable, and compatible with many online shop extensions and connections.
The most appealing aspect of using Woo Commerce is its adaptability. You have a plethora of design and extension options for your online store. It's worth a look!
3. Magento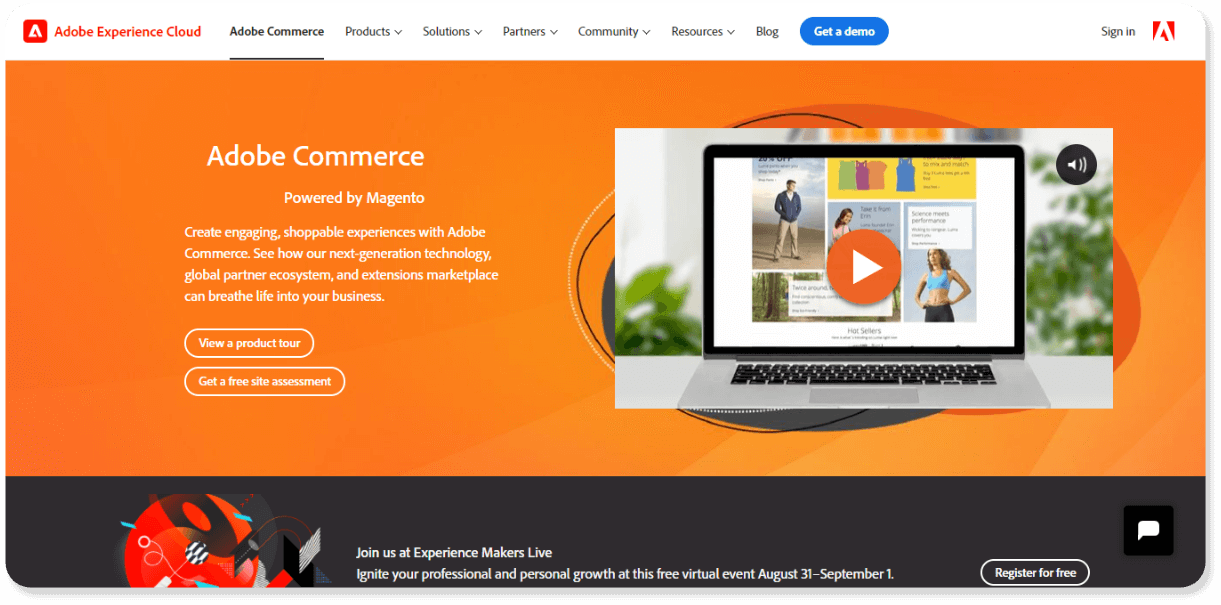 The open-source Magento platform is intended for small businesses and developers. It's an excellent online store builder if you want the most flexibility. However, if you lack Magento experience, you must hire someone who does.
Although Magento is fully mobile-optimized, the open-source platform requires you to build the store from the ground up.
This also implies that you have a lot of freedom in terms of creating rich content for products and other features. Additional eCommerce extensions can also be obtained from the Magento Marketplace.
PCI ( Payment Card Industry) Compliant Payment Solutions are integrated into the platform. You must configure the payment gateways or obtain an extension from the marketplace.
Managing a Magento Open Source store also necessitates a high level of expertise. The platform includes integrated checkout, payment and shipping modules, but you must configure them yourself.
In this platform, there are no fancy drag-and-drop tools, default dashboards, or simply input modules.
With the open-source Magento version, there is also no direct technical assistance. There are manuals, walkthroughs and forums dedicated to any Magento-related questions. Developers who specialize in Magento's online stores are also available for hire.
There is a premium version of Magento, but it can cost thousands of dollars.
4. Broadleaf Commerce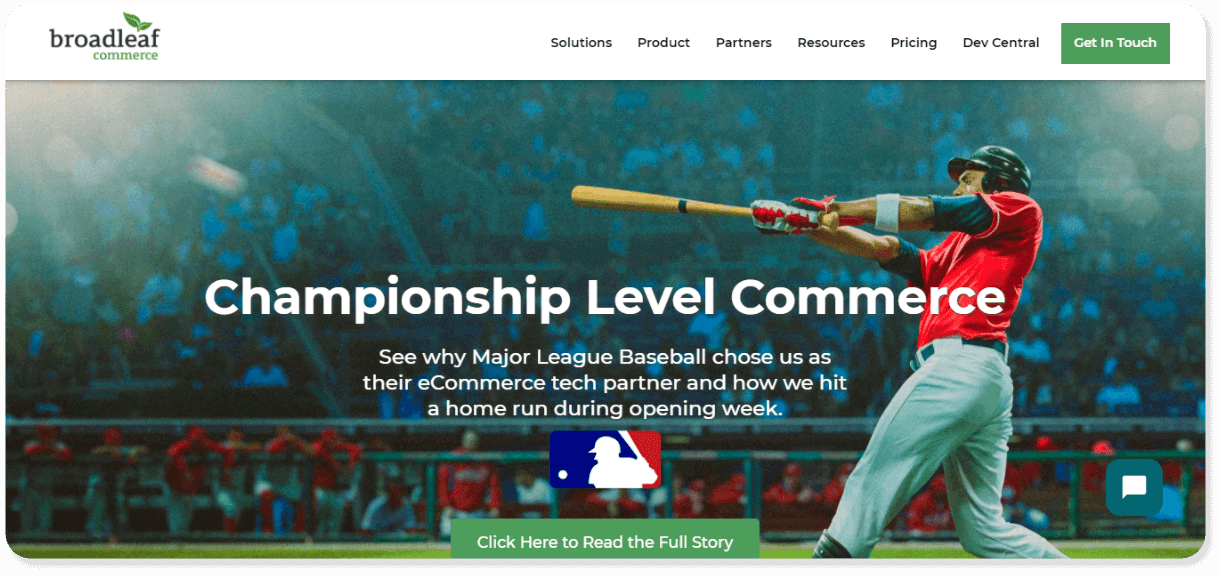 Broadleaf's multi-site solution, which is powered by headless eCommerce, uses a microservices-based platform to provide customers control over their data and experience.
Individual microservices are responsible for aspects such as performance, privacy concerns, and infrastructure costs. These microservices are distinct from the rest of the solution's components.
Broadleaf microservices can be combined into an 'n' number of containers and databases. Services can also be degraded into their bounded text. These modular features offer a great deal of deployment flexibility and scalability.
Its eCommerce capabilities cover B2C, B2B, multi-tenant, multi-site, and marketplace-specific requirements. It offers the same high level of comprehensive customization as platforms powered by a headless commerce engine in terms of customization.
Broadleaf integrates with popular eCommerce platforms such as WordPress, Magento, Django CMS, Zendesk, Zapier, and others. You may be sure to hit a home run or two with a product that is trusted by pop culture companies like Major League Baseball.
The contact form can be used to submit feature requests and bug reports. There's a minor learning curve as well as a difficulty level. Having said that, once you've mastered the product, it can be a very cost-effective eCommerce solution for your company.
5. VirtueMart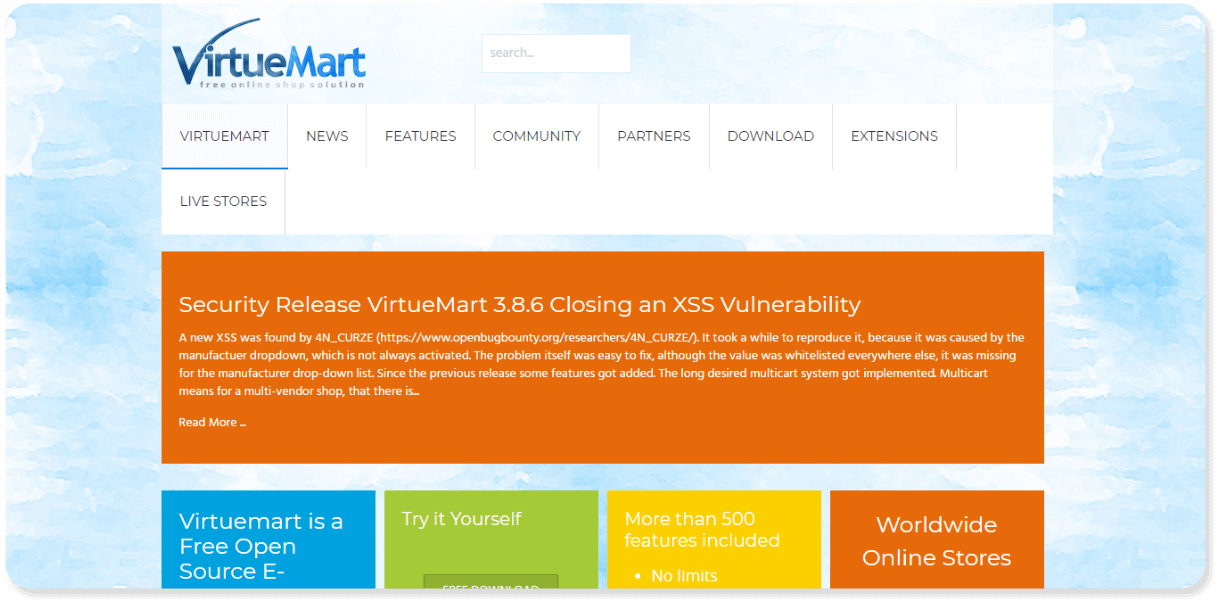 VirtueMart is a Joomla-powered e-commerce extension. This solution makes it exceedingly simple to set up and maintain an online store. It's especially useful if you want to sell internationally because it supports multiple languages.
This extension is well-known for its SEO-friendly features, which enable online store owners to increase organic traffic. As a result, VirtueMart is one of the top eCommerce platforms for SEO, and it provides customers with inventory management as well as billing.
6. Reaction Commerce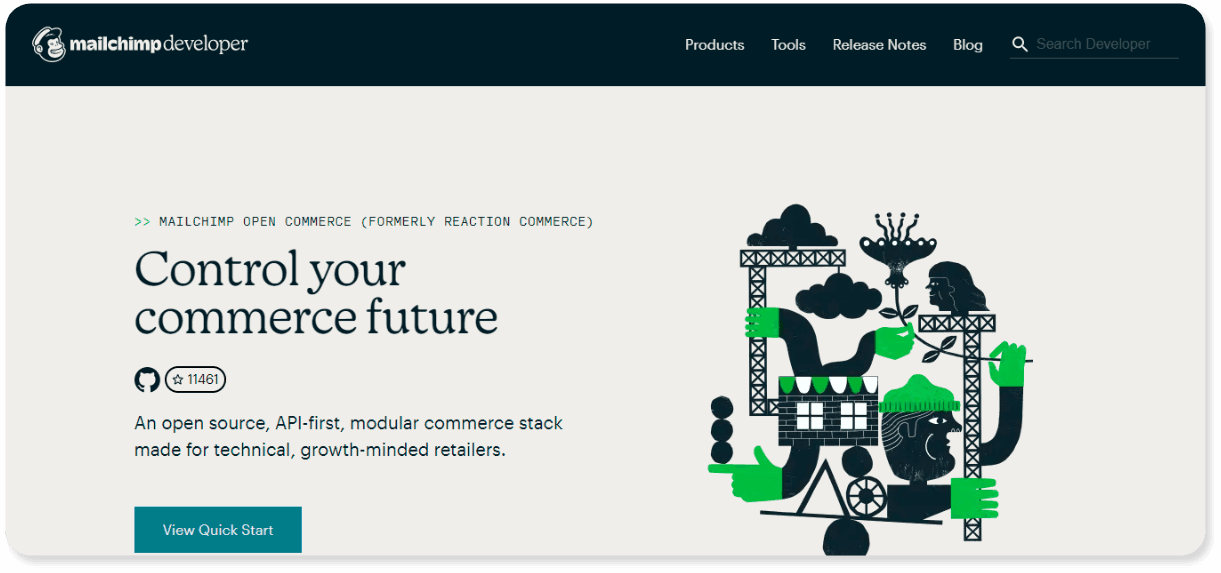 Reaction Commerce can be expanded with new features and capabilities without the need to migrate to a new platform. Its event-based architecture enables you to extract more value from product event data and gain insights across the enumerate.
With microservices and business capabilities, the platform is extremely adaptable. These functionalities can be utilized in conjunction with or instead of your existing technological stack. Create a seamless user experience across multiple platforms with our eCommerce development services for cross-platform app development.
With 1 million SKUs, the solution can handle millions of inventory changes and handle 1,000 thousand orders every day. It is built for scalability.
The platform has a response time of 225 milliseconds on average. Reaction Commerce comes pre-integrated with OMS, ERPs, payment providers, and other services. Assistance is given in the form of a contact form and basic documentation.
7. OpenCart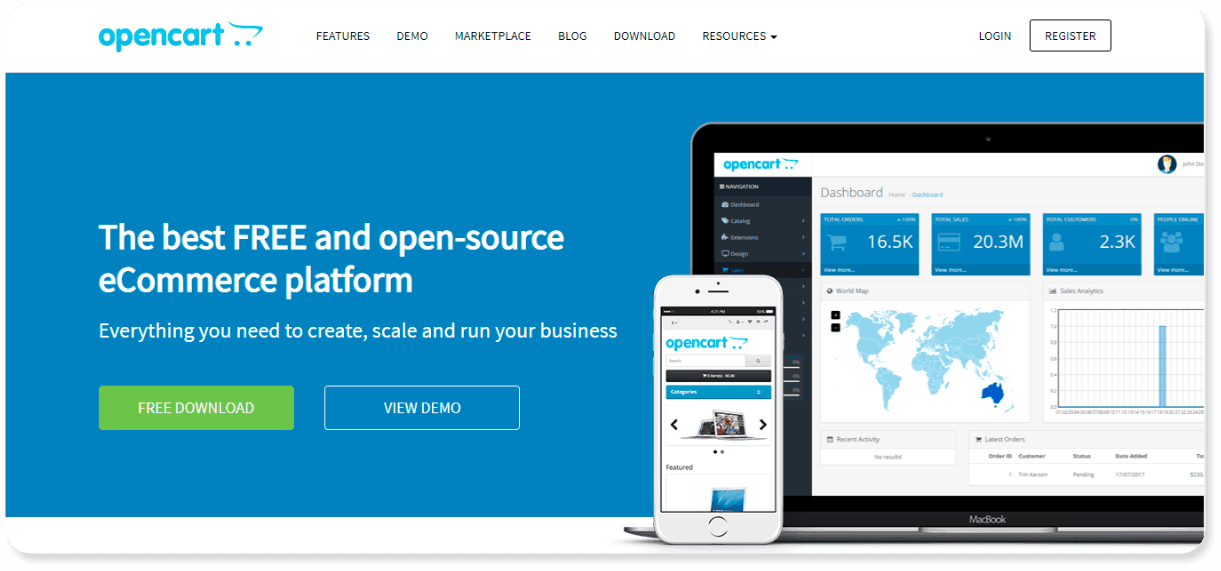 OpenCart is a famous e-commerce platform built on PHP.
It may not be actively maintained, but it is still present and used by a large number of web developers. the majority of the essential features including the support of a large number of extensions.
It may not be the greatest "contemporary" eCommerce platform for everyone, but it's worth a try if you're looking for an open-source PHP-based option.
OpenCart is available for installation on the majority of web hosting platforms that support one-click app installation.
8. Zen Cart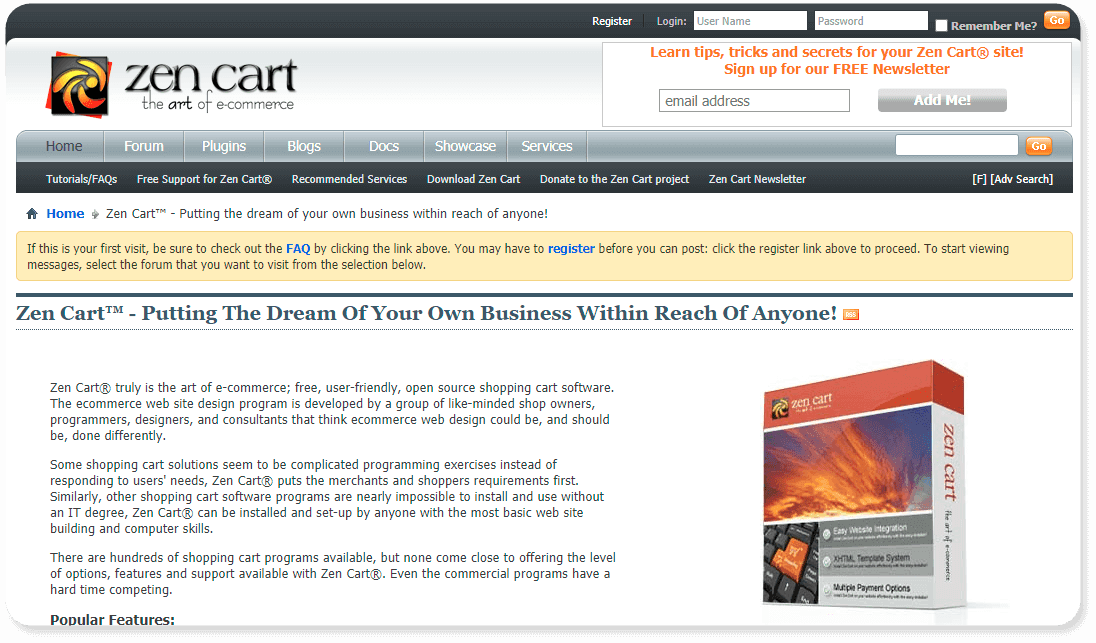 The Zen Cart platform has a large user base and an active support community. This platform will work for your company if you need a platform with well-developed product management tools.
The support group for this open-source website builder includes over 150,000 members.
What are the benefits of using Zen Cart? As previously stated, the key benefit is excellent product management. Users have complete control over the creation of sales, specials, and inventory management.
However, keep in mind that adding too many products may cause the system to slow down. If your company sells a large number of products, you should consider using another open-source eCommerce software.
9. Drupal Commerce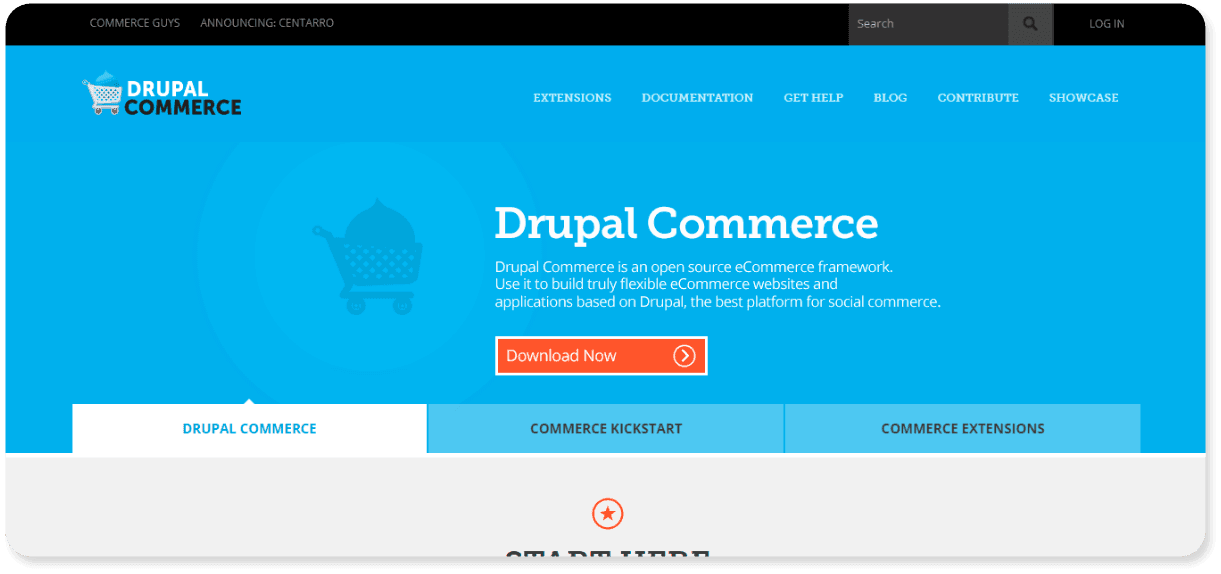 Drupal is one of the most widely used and top-rated technologies for developing powerful eCommerce platforms.
The solution has built-in caching, resulting in lightning-fast loading times and search-engine-friendly performance. This SEO-friendly tool helps your eCommerce site rank higher in Google for the terms you care about.
The active community of the project ensures that high development standards are met. It has its own security system that is constantly updated as a result of the technology's active developer community.
There are modules for your online shop's inventory management, order management, product customization and shipping.
Extensions include Avalara, Mailjet, PayPal, and other popular related business software. Through blogs, social media profiles, and a community forum, the platform offers a lot of help.
There are detailed user guides and a video library available to assist you in better understanding the various phases involved in developing a strong eCommerce platform. However, to overcome the learning curve, you need to have a basic understanding of the developer's concepts.

Conclusion
It is always difficult to choose the best option when there are numerous options. All of the open-source e-commerce platforms mentioned above have unique features that aid in the creation of appealing e-commerce websites.
Some eCommerce platforms are better suited to large enterprises, while others are better suited to small shop owners or small businesses, but the value they provide to companies or enterprises is unrivaled. Because these platforms have so many capabilities, they include marketing tools to assist you in growing your business.
People without technical experience are always concerned about establishing eCommerce sites, that is why a bespoke eCommerce software development firm creates their websites and instructs them on how to use them to achieve the maximum ROI of your eCommerce business.
You can also hire eCommerce developers from a top-rated company such as OneClick, which has completed over 425 projects and served over 200 clients.