Ecommerce
How to Create a Product Aggregator Marketplace App like Amazon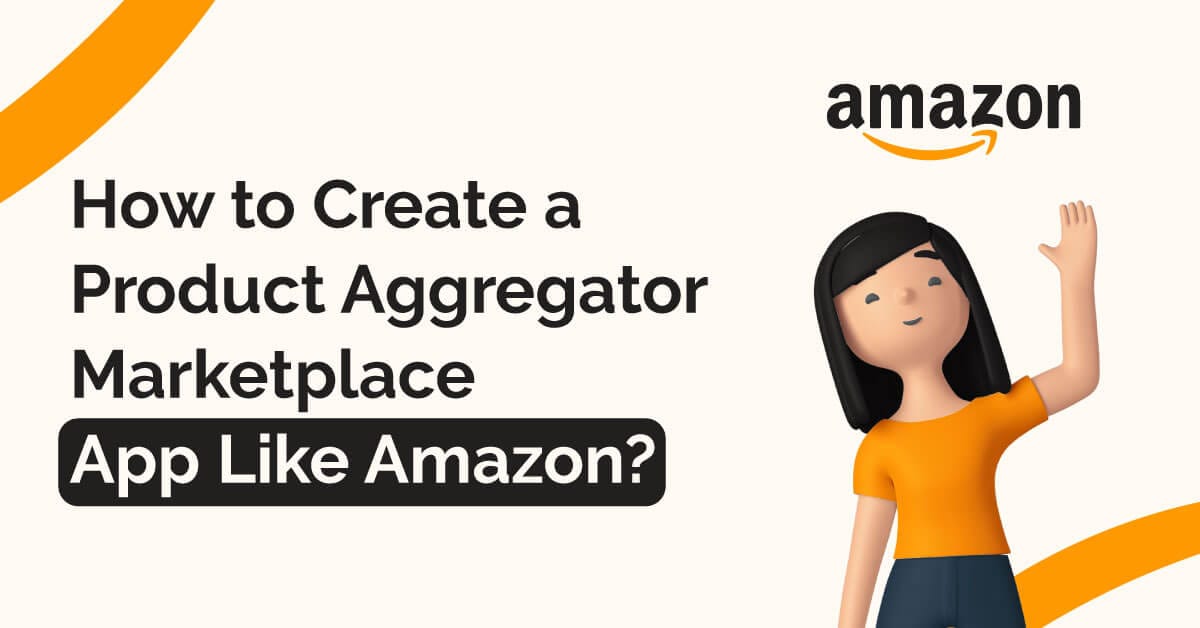 Creating a Mobile Application like Amazon can seem like a daunting task, but with the right strategy and tools, it is doable. eCommerce application benefits significantly from mobile application. In this blog, we will go through the steps on how to Create an eCommerce App Like Amazon, from ideation to launching the app.
Ideation
Before you start building the app, it's essential to have a clear idea of what you want to achieve with the app and how it will benefit the users. Consider the following questions:
What is the purpose of the app? Will it be a marketplace for buying and selling products, a platform for finding and booking services, or something else entirely?
Who is the target audience for the app? What are their needs and preferences?
How will the app stand out from the competition? What unique features or value proposition does it offer?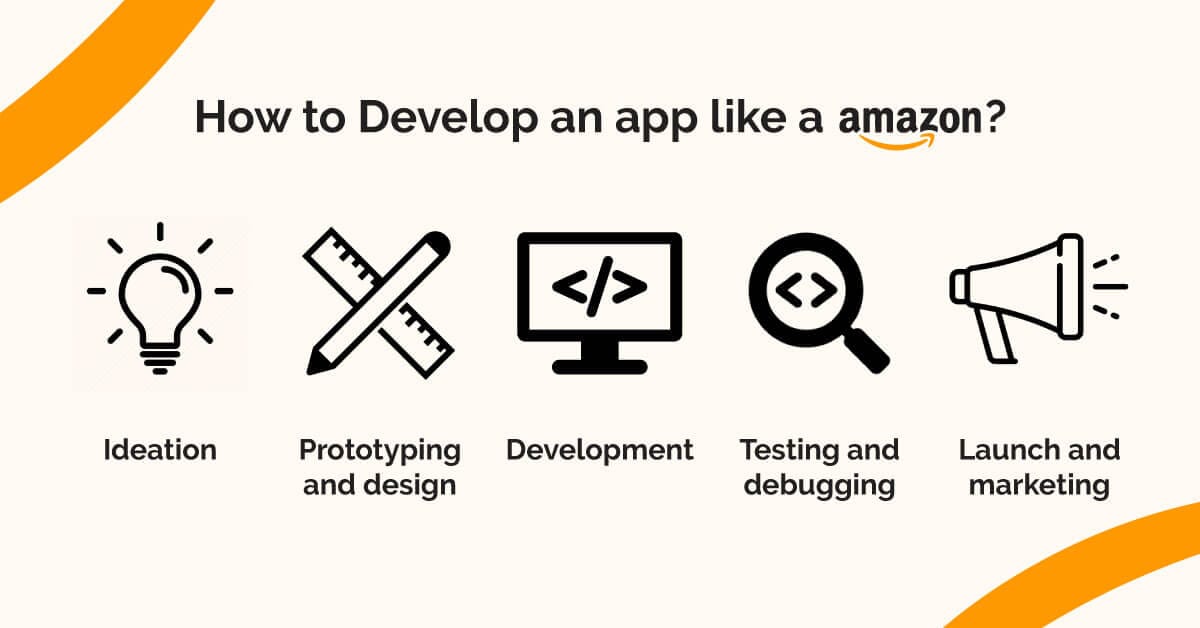 Prototyping and Design
Once you have a clear idea of what you want to achieve with the app, it's time to start prototyping and designing it. You can use tools like Figma or InVision to create wireframes and mockups of the app's user interface and user experience. This will give you a good idea of how the app will look and function, and allow you to make any necessary adjustments before proceeding to the development phase.
Development
The development phase is where you turn your prototypes and designs into a working app. There are two main approaches to app development: native app development and hybrid app development.
Native app development involves building separate versions for each platform (iOS and Android), using their respective programming languages (Objective-C or Swift for iOS, and Java or Kotlin for Android). This approach is generally recommended for performance-critical apps that need to take full advantage of the capabilities of the device.
Essential app development involves building a single version of a web technologies (HTML, CSS, and JavaScript), which can then be deployed on multiple platforms.
Testing and debugging
Before launching the app, it's essential to test it thoroughly to ensure that it is stable, user-friendly, and free of bugs. You can use tools like TestFlight (for iOS) or Beta by Crashlytics (for Android) to distribute the app to a group of testers and collect their feedback. You should also use tools like Crashlytics or Firebase to monitor the app's performance and identify any issues that need to be fixed.
Launch and marketing
Once the app are ready, it's time to launch it on the App Store or Google Play. To increase the chances of success, it's essential to have a marketing plan in place. This can include creating a website for the app, promoting it on social media, running ads, and getting featured in app review sites and blogs.
How OneClick IT Consultancy Can Help You
We are a Tech Savvy Company with over 130+ Tech Geeks taking unprecedented steps to develop disruptive products in Mobile & Enterprise Apps for our clients and partners worldwide. The primary focus of OneClick IT is to create Apps to which all Target audiences would get addicted & it can be achieved by yourself thinking like a customer.
We specialise in developing, eCommerce Custom Development (Frontend & Backend), Online Store Development, E-commerce customization, Payment Gateway Integration, E-commerce Mobile App Development

Conclusion
To summarise it is feasible to develop an e-commerce app similar to Amazon with the right approach and resources. Create an eCommerce App Like Amazon requires careful planning and execution. The process involves ideation, prototyping and design, development, testing and debugging, and finally launch and marketing. Each step is important in its own right and should not be overlooked if you want to create a successful app. While the process may seem daunting at first, with the right strategy and tools, it is doable. Good luck on your app-making journey!