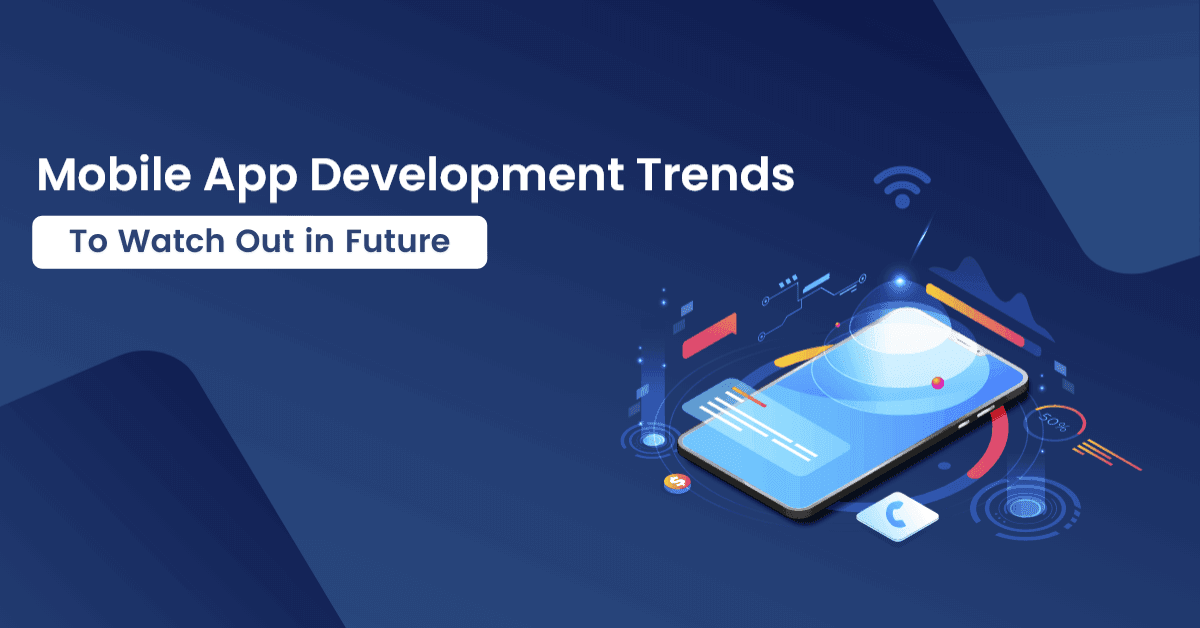 Overview of Mobile App Development Trends
The market for mobile app development is expanding all the time.
Technological advancements, customer demands, and various other factors all have a significant impact on mobile app development.
Keeping up with new developments is arguably the essential aspect of performance in this space.
Mobile application resellers must keep up with emerging trends to provide the best service to their customers.
The same is true for app developers and manufacturers ready to take their products to the next level through mobile app development.
We have too many hopes for 2023, don't we? Everyone wishes to forget that 2020 ever existed.
We should only have missed this year. But, because that's impossible, and 2020 isn't as horrible for IT firms as it was, say, for gastronomy, let's take a look at what's most likely ready for smartphone app demand next year.
The hardware has evolved, as have the sensors and Internet connectivity.
Statistics of Mobile App Development Trends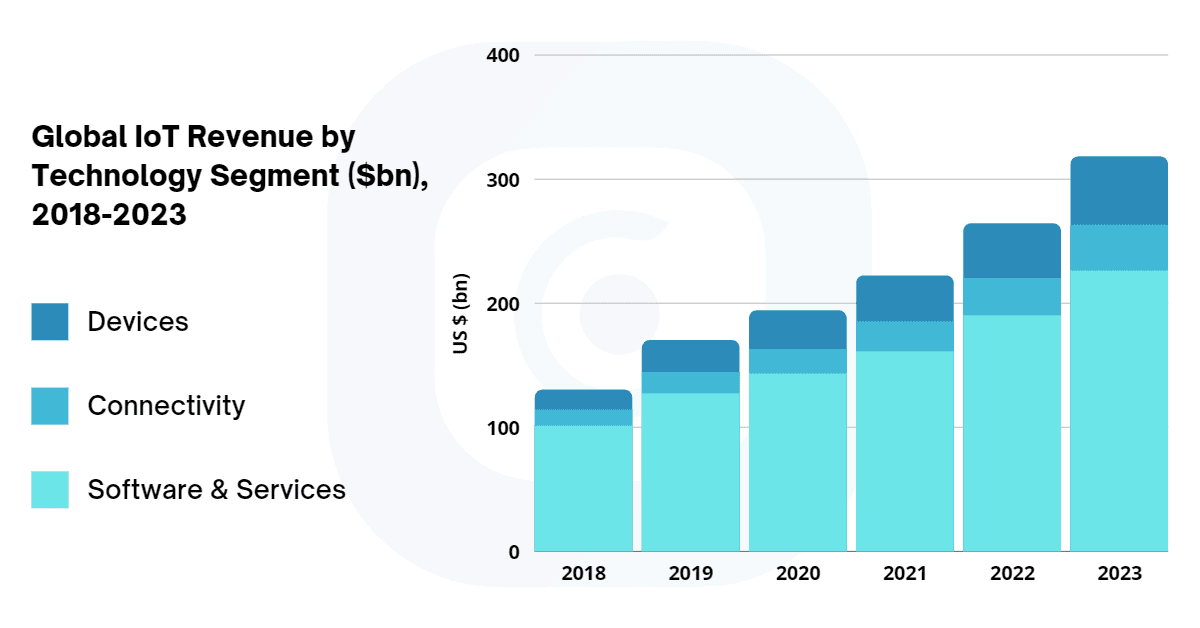 The number of mobile internet users worldwide has already surpassed 4.28 billion.
Statista reports that internet usage and mobile penetration have seen a surge in user growth.
The figures will change dramatically soon. With 4,66 billion active internet users, 90% access the internet via mobile internet and mobile apps.
Northern Europe is currently ranked first in terms of mobile internet penetration. Western Europe and Northern America are next.
This means that mobile technologies are already being used by half of the world's population for any purpose.
Mobile penetration and the technological revolution transform consumer behavior; mobile apps are now actively developed to transmit businesses into the digital platform.
Users were forced to go online due to COVID-19 restrictions. They are now more at ease interacting with companies thanks to the user-friendly application.
Consumer spending on mobile apps on the App Store and Google Play is expected to reach $102 billion by 2020.
App Annie has already recorded $32 billion in in-app purchases in both markets for the first quarter of 2022.
The pandemic's impact is summarised by the unprecedented growth of the mobile app market.
The figure is expected to exceed $270 billion by 2025.
Here is the list of Mobile app trends 2022-23
that looks at the slew of offerings we will see in the coming year.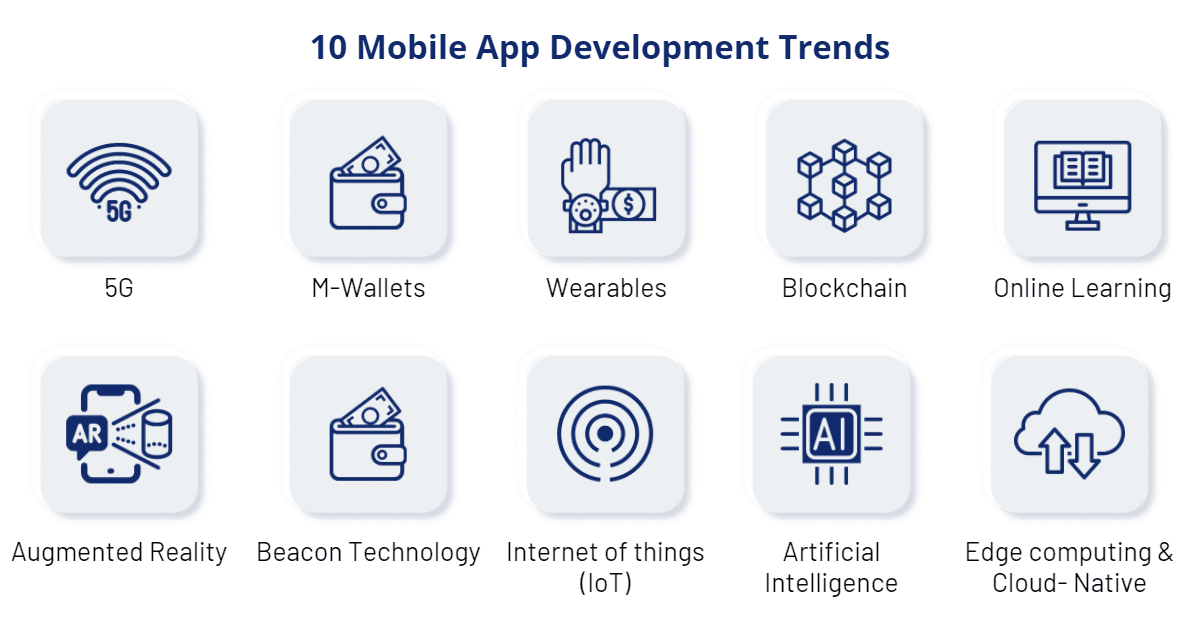 1. 5G
The fifth generation of mobile connections, known as 5G, is on its way.
It will transform mobile apps and app development in ways we never imagined.
The Fourth Industrial Revolution is believed to be ushered in by 5G, but what does this mean for mobile apps?
It all comes down to the speed and interconnectivity of 5G.
In comparison to its predecessor, 5G has a latency of less than one millisecond.
5G feels almost instantaneous when compared to human reaction times of up to 300 milliseconds.
Furthermore, the combination of 5G's extremely low latency, high bandwidth, and connection density will enable app development in areas such as the Internet of Things (IoT), augmented reality (AR) and virtual reality (VR), connected driverless vehicles, wireless health, and others.
Next-generation apps will use this power and speed to achieve things we never thought possible.
In the short term, increased speed and lower latency will also help to reduce energy consumption.
Verizon CEO Lowell McAdam said that 5G's speed would relocate processing power to the "edge," eliminating the operations that drain smartphone batteries.
Furthermore, because of 5G's greater radio frequency and shorter wavelengths, mobile apps will perform more precise geotargeting and geofencing.
2. Augmented Reality
AR technologies are not new, but they are improving and growing more ubiquitous year after year, reaching previously unimaginable heights.
Mobile applications like Pokémon GO popularised this, with thousands of users engaging with virtual objects and creatures that didn't exist but appeared on the screen thanks to augmented reality.
However, this technology's uses can go even further in mission-critical domains like security, health, training, and industrial maintenance.
In China, for example, police officers are beginning to wear smart glasses to identify suspects using face-recognition algorithms and even to spot criminals in crowds.
They are, however, continuing to experiment with AR and seeking to use it in the battle against crime.
It's a fascinating application of augmented reality in societal issues, and it'll undoubtedly become more relevant in the future.
According to Statista, exports of augmented reality glasses will reach roughly 22.8 million units worldwide by 2022.
Apple just released ARKit 4 to improve augmented reality experiences in custom apps that use both the front and back cameras (even better thanks to the LiDAR).
It provides iOS developers with the ability to add items to the camera display that appear in the actual world.
Real-world objects like business cards can be dynamically enhanced with animated metadata, which has many uses in games and enterprise information systems.
3. M-Wallets
Another app trend to keep an eye on in 2022 is mobile payments.
The fintech industry is growing at a rate of 23.58%, and clients are already using digital wallets as second nature, especially in a world where online shopping and limited physical contact are prevalent.
Fintech service providers can offer mobile wallets with contactless payment and quick in-app purchases tickets, loyalty cards, coupons, and other items.
Indeed, the proximity payment option is gaining popularity so quickly that market analysts predict that by 2025, each user of this technology will spend an average of $4064 on mobile contactless payments.
While PayPal, Venmo, Google Wallet, and Cash App are the most well-known apps and services in this field, several newcomers on the scene offer extra features.
Owing, for example, incorporates time-tracking and invoicing tools within its digital wallet to appeal to freelancers and those compelled to work from home due to the COVID-19 lockdowns.
Additionally, shops can add payment options to their apps that request access to customers' mobile wallets and allow them to pay for an item with a single click.
4. Online Learning
Online learning platforms are popular and expanding rapidly.
Students are focusing on improving their skills through online learning as a result of the pandemic.
It is convenient, accessible, and efficient. Students are free to select any course or teacher of their choice.
Even parents are beginning to believe that their children would benefit more from studying online rather than attending coaching institutes.
Building online learning apps can be profitable for mobile app developers and educational institutes, as well as beneficial to their students.
5. Artificial Intelligence such as Chatbots and Voice Assistants
For several years, AI has been present in our mobile devices, providing automated assistants with tasks and with real people like Apple's Siri.
Every year, these assistants improve by learning user behaviors and providing a more accurate and personalized experience.
Google Duplex, for example, is an AI initiative that lets users use their phone's Google Assistant to make bookings over the phone while impersonating a human voice and speaking seamlessly with the person on the other end of the line.
The same is true for chatbots, which enable businesses to automate the most common interactions, saving humans time and lowering enterprise costs.
According to Gartner, 85% of customer contacts will be handled without the presence of a human by the end of 2020.
Last year, Facebook revealed that over 300,000 bots were utilized by businesses on Messenger, and a few months ago, the API for enabling chatbots in Whatsapp was released.
Users are becoming more used to text and voice-based interactions with apps and software in general, and chatbot platforms make it easier to adopt chatbot-based solutions.
It's a new step forward in user interface design, and it'll have an impact on the creation of unique mobile apps.
It could be used to offer hands-free engagement with an app, as a front-end to connect with several back-end systems via chat, or as a mechanism for programs to respond to instructions initiated by a voice assistant, such as Siri shortcuts.
As a result, mobile app developers must keep an eye on chatbots and voice assistants.
6. Beacon Technology
A wide range of businesses has adopted beacon technology.
Nearly every smartphone app, from commerce to healthcare to hospitality, will benefit from beacons.
The first mobile app beacons were developed in 2013.
Nonetheless, significant advances in this technology have been made in recent years.
Here's an example of how mobile applications work with beacons. Assume you are a mobile app reseller who develops software for retailers.
Your customers will install beacons in their stores that connect via Bluetooth to a user's mobile device if the software is installed on their computer.
When customers pass by a beacon, they are automatically notified of a sale or a unique offering in that store.
Beacons may also be used to track the actions of customers in stores.
In short, the app monitors a user's activities and, based on those, provides a better customer experience.
7. Wearables
We've already discussed intelligent gadgets, but wearables are a whole new ballgame.
As one of the significant trends in the app market, it merits a more comprehensive report.
In 2020, the number of linked devices will have surpassed 776,23 million.
The wearable market increased from $13,2 billion in 2019 to $16,12 billion in one year, with a CAGR of 19,48%. By 2025, the market is anticipated to be worth $61.4 billion.
The most popular wearables are smartwatches, fitness trackers, creative jewellery, and body sensors. People are endowed with the ability to track physical changes easily.
This is why, in addition to wearables, fitness and healthcare apps are very popular.
New apps should feature wearable integration to survive in the competitive mobile app industry.
With the option of wearable connection, the app will be one step closer to user involvement.
Apple's latest strategy is a shining example of consumer retention.
To maintain its dominance, Apple Watch will operate as a standalone device without the need for a companion iOS app.
8. Blockchain
Without a doubt, blockchain is one of the most effective ways to secure data, whether it is a record of transactions (as in cryptocurrencies) or documents.
However, one of the essential things the blockchain can do in a global pandemic is track COVID-19 vaccines.
According to Reuters, two hospitals in London are currently utilizing blockchain technology to monitor the storage of COVID-19 vaccines.
This move not only secures record-keeping and improves data-sharing across supply chains but also addresses other logistical issues that are impeding the vaccine's timely distribution.
Statistics of Blockchain:
By 2020, global spending on blockchain solutions will have reached $4.1 billion, according to Statista 2020.

Banking has the highest blockchain spending in 2020, accounting for 29.9% of the global blockchain market value according to Statistics 2020.
9. Edge computing & Cloud- Native
Cloud computing is the next big thing in mobile app development, as it will make it more secure and faster.
Cloud-integrated apps promise improved performance because they are stored and run in the cloud.
With similar apps, the phone's internal storage will no longer be overburdened. By the end of 2021, over 83% of enterprise workloads will be cloud-based.
Cloud-native app development is closely tied to 5G, IoT, and edge computing technologies.
And vice versa; cloud-native is associated with all other development trends.
Overall, the mobile app development trends are intertwined.
The mobile app market will expand as all trends develop concurrently and in lockstep.
The win-win solution benefits both parties. Developers will be able to create apps faster and access them more easily for adjustments and updates.
Users can access their cloud-integrated apps from a variety of devices without having to install them.
Edge computing is yet another essential data storage and computation technology.
The technology is in charge of bringing computing as close to the data source as possible, thereby reducing latency and bandwidth consumption.
Simply put, edge computing aims to run fewer processes in the cloud and bring them closer to the user.
As predicted, 2020 was a watershed moment for the majority of mobile app development trends.
One of them, edge computing, became popular.
Edge computing will be practical and critical, as the market is expected to reach $250 billion by 2025, with already 50 billion connected devices.
10. Internet of things(IoT)
Mobile applications are only one component of any IoT infrastructure, but they play an important role in connecting users to their smart devices, vehicles, and entire homes.
The Internet of Things is essentially a network of objects that can communicate with one another and with the Internet.
These range from smartwatches to self-driving Teslas and Control4 intelligent home systems.
IoT is a disruptive force that is already dictating new ground rules for developers in terms of app trends.
Because more users are becoming aware of the appeal of IoT, mobile app developers must create applications that run smoothly on a variety of devices.
Furthermore, IoT enables the development of entirely new types of apps, enhancing developers' creativity and experimentation.

Conclusion
There are already Billions of mobile apps available on Google Play, Apple App Store, Windows Store, and Amazon App Store.
With all of these mobile app development trends, the mobile app industry will continue to multiply.
Thus, business leaders must stay up to date on the latest trends and technologies to stand out in the highly competitive mobile app development space.
The evolution of mobile apps will be guided by emerging mobile app platform development technologies, rising backend platforms, microservices, and new hardware capabilities.