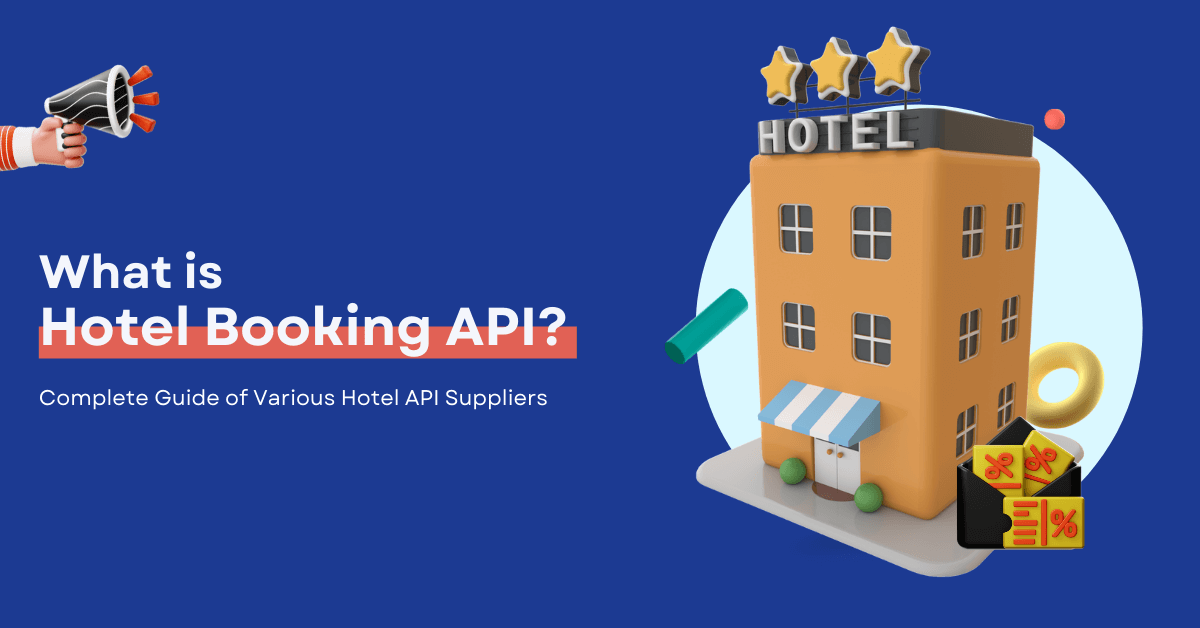 Overview of Hotel Booking API
The travel and hospitality industry attracts a worldwide audience. The demand for hotels is ever-increasing and hotels have become the key constituent of the travel industry. Every year, millions of travellers book hotels online through various booking platforms or via travel agents.
With the increasing demand for online hotel booking, hoteliers have started to make the process of hotel booking easier by integrating Hotel APIs (Application Programmable Interface).
The hotel booking engine provides a platform from where users can check and finalize the availability, rates and varieties of services that allows your customer to choose the best and affordable hotel option in the city they are looking for.
Here you can consider an example of economist Adam Smith's theory. He mentioned in his theory that instead of producing all the goods the country needs, each country can produce what they are best at and can trade with other countries for the other missing things. The same concept is implemented here in the 3rd Party Hotel API's which helps to expand your hotel or travel business worldwide.
What is Hotel Booking API?
Hotel Booking API is web-based. The functionality of Hotel API works by searching and booking hotels.
Hotel booking API completes the booking process, it shows rates in real-time, payments are done in a fraction of seconds and also provides booking information.
Features of Hotel Booking APIs
Here are various and the most trending features of hotel booking APIs.
Real-time booking

On-the-spot response

Flexibility and scalability

Agent facility

Push Notification

Add hotels and rooms

Agent facility can be added

Cost-effective

Technically optimized
Multi-lingual

Key Benefits of Hotel Booking APIs. Why OneClick Hotel API?
Let us see various key benefits of using hotel booking APIs
After integrating Hotel API, the hotel booking engine and payment process will be automated.

Your brand presence increases in the global market.

With API integration your customer will get every information of your property For example, images, reviews and ratings and information of other services provided.

Customized service is provided to each guest with hotel booking APIs.

Maintenance & support 24*7.
Top 5 Hotel Booking APIs in Hotel Industry
Nowadays, travellers look for the best & affordable hotel for their stay. There are various hotels that have started the process of booking and cancellation easily by integrating Hotel APIs.
1. Amadeus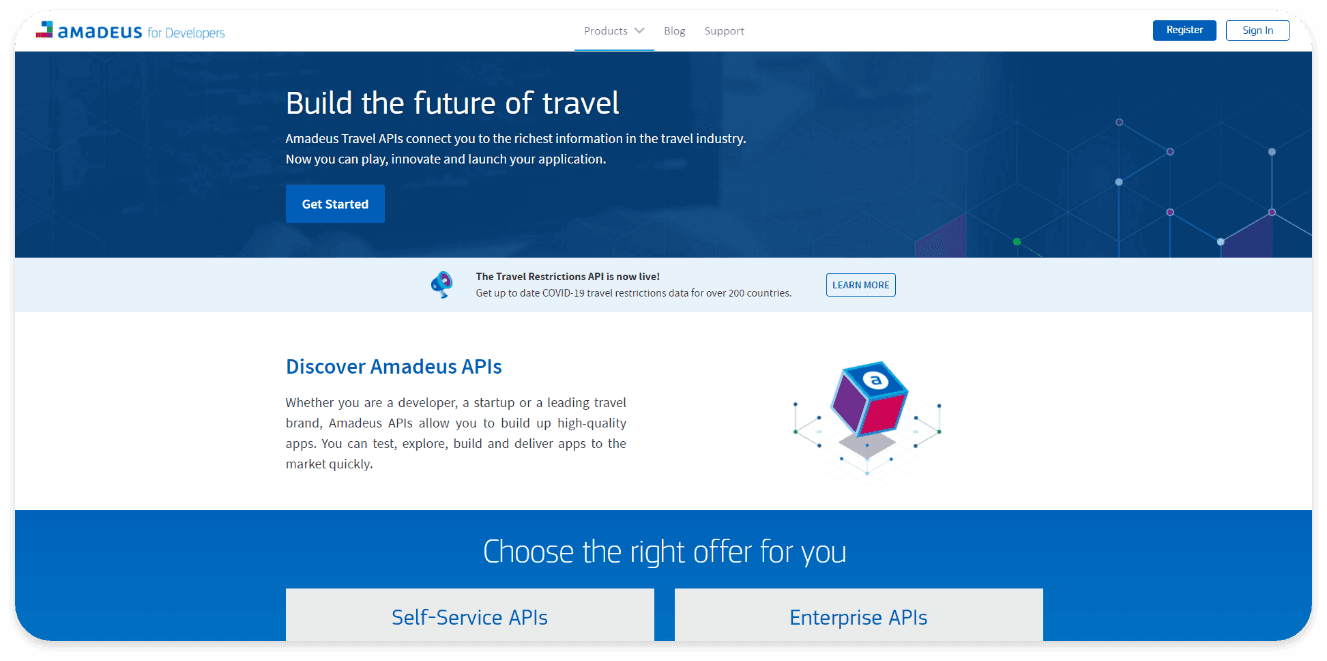 Amadeus provides a complete solution for the travel industry. Amadeus API offers a list of hotels for the location you're looking for and in the preferred time.
2. Priceline
Priceline is the most private-label travel solution in the market. Priceline API gives a hundred percent customized booking engine to fulfill business owner's requirements.
3. Expedia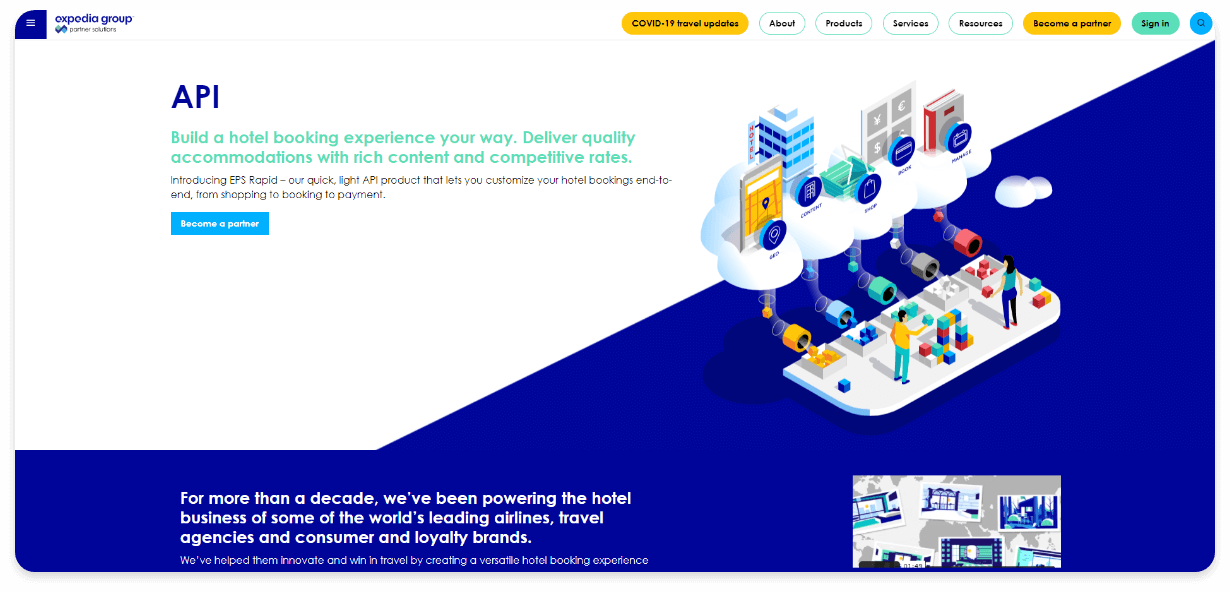 Expedia is the world's leading online travel company. Expedia develops technology and tools that help millions of travellers to find the perfect hotel for their current and upcoming trips.
4. Getaroom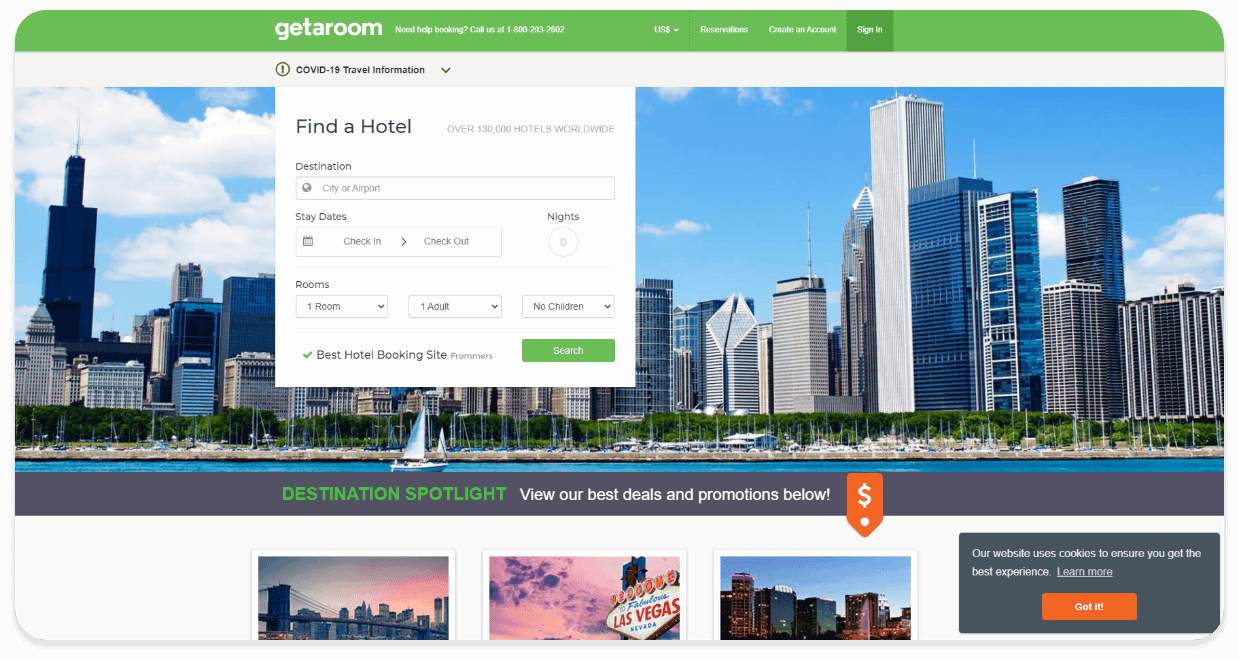 Getaroom was founded in 2009 by David Litman and Bob Diener. After a decade of dedicated service, Getaroom has covered worldwide hotels in more than 150 markets. Moreover, Getaroom is a wholesale provider of hotels as well as they provide commission via white label solutions and API.
5. Hotelbeds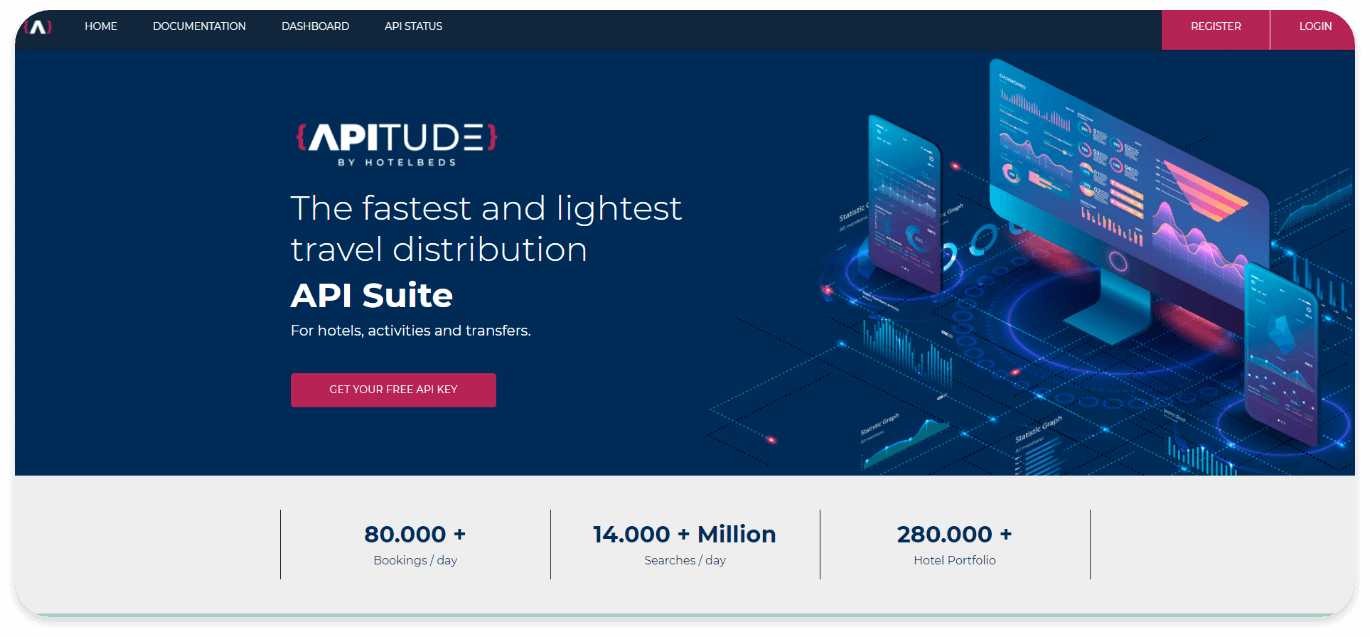 Hotelbeds is at the key position in providing the fastest growing API provider segment in the travel & tourism industry. In more than 185 countries Hotelbeds has provided an advanced API interface with leading technology.
How Does the Hotel API Work?
Hotel API is developed on an existing travel portal which is completely based upon the need and data of hotels from global hoteliers to deliver the best customer experience.
With the integration of hotel API, travel agents will receive all the hotel data like hotel name, location, longitude, latitude, price of the hotel, facilities and different features from global hotel business owners.
After integrating hotel API in your travel domain automatically your visitors can do booking easily and your business profitability will increase. Streamline your hotel booking process with our reliable IT outsourcing hotel booking API.

Why Choose Us as a Best Hotel Booking API Integration Company?
There are various service providers that claim to give you the best result. What is the difference between those various companies and OneClick? We give commitment and devotion to every single project. In 09+ years of experience, our team has completed 50+ travel projects with confidence and has provided 100% satisfactory results. Our team has expertise in integrating multiple suppliers (APIs) and providing results of search criteria in a matter of seconds.
If you're looking for any further discussion on your hotel booking API, you can contact our experts directly.
FAQs
Can we use Hotel Booking API in our Hotel Booking Engine?
Hotel booking APIs enable connectivity hotel partners to send and retrieve the inventory data for properties listed on 3rd Party Hotel API Suppliers. They can maintain all track of properties such as availabilities of rooms, reservations, price differences and many other things.
How much does a Hotel API integration cost?
The cost of single Hotel API integration can easily set you back $5,000+, depending on the functionality and features of the integration and the time investment of your developers. Using pre-approved integration and automation tools, however, can reduce your cost and timeline significantly and save your developers countless hours of work.
What are the challenges in Hotel API Integration?
It depends on the Hotel API Suppliers which you're going to use for your hotel booking portal. Generally few of challenges everyone faces during integration.
1. Technology complexity
2. Cost and Time consumption.
3. Multi-Device compatible.
4. Security Risk.