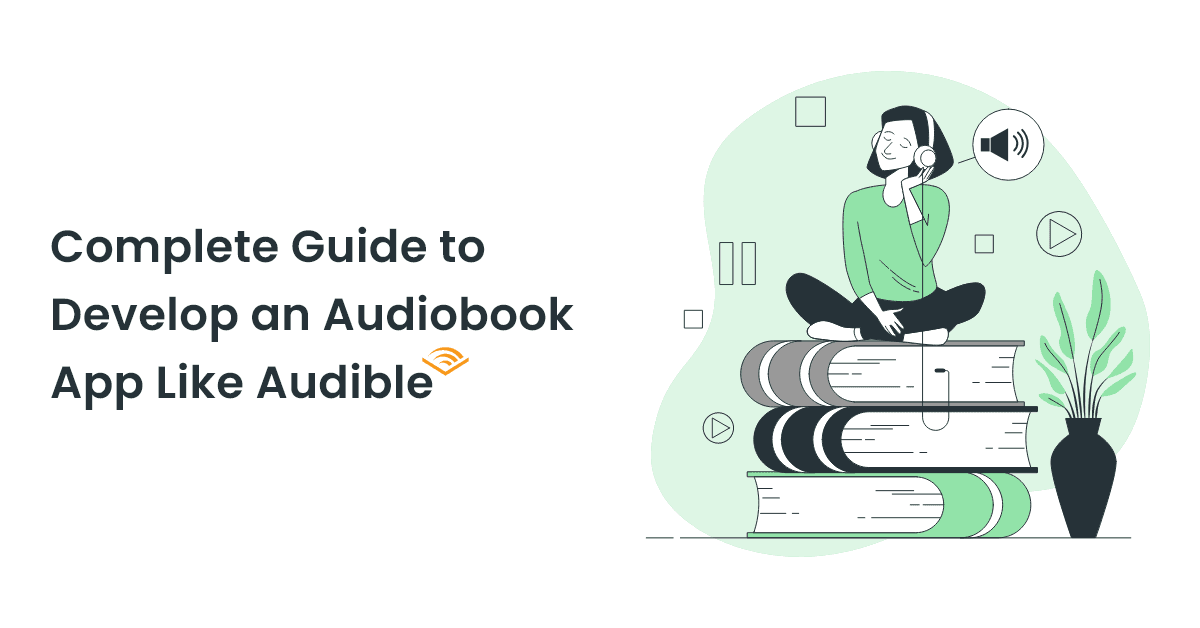 Introduction of Audiobook App
In ancient times books were not in the book format, they were in the shape of rolls made out of papyrus. Books were known as "codex" in history. The first man who wrote the book honour goes to The Diamond Sutra, it was founded in 1907 it was nearly hidden for 1000 years. The book market has shown immense transformation from roll out of papyrus, to books, to digital respectively.
"An audiobook" sounds amazing, isn't it! We're living in the 21st century where two most popular words are there i.e. progress and innovation. Here everything is possible. You can hear a book that is transcribed into audio recording. Yes now it is possible to attract your readers with a powerful medium of sound while reading.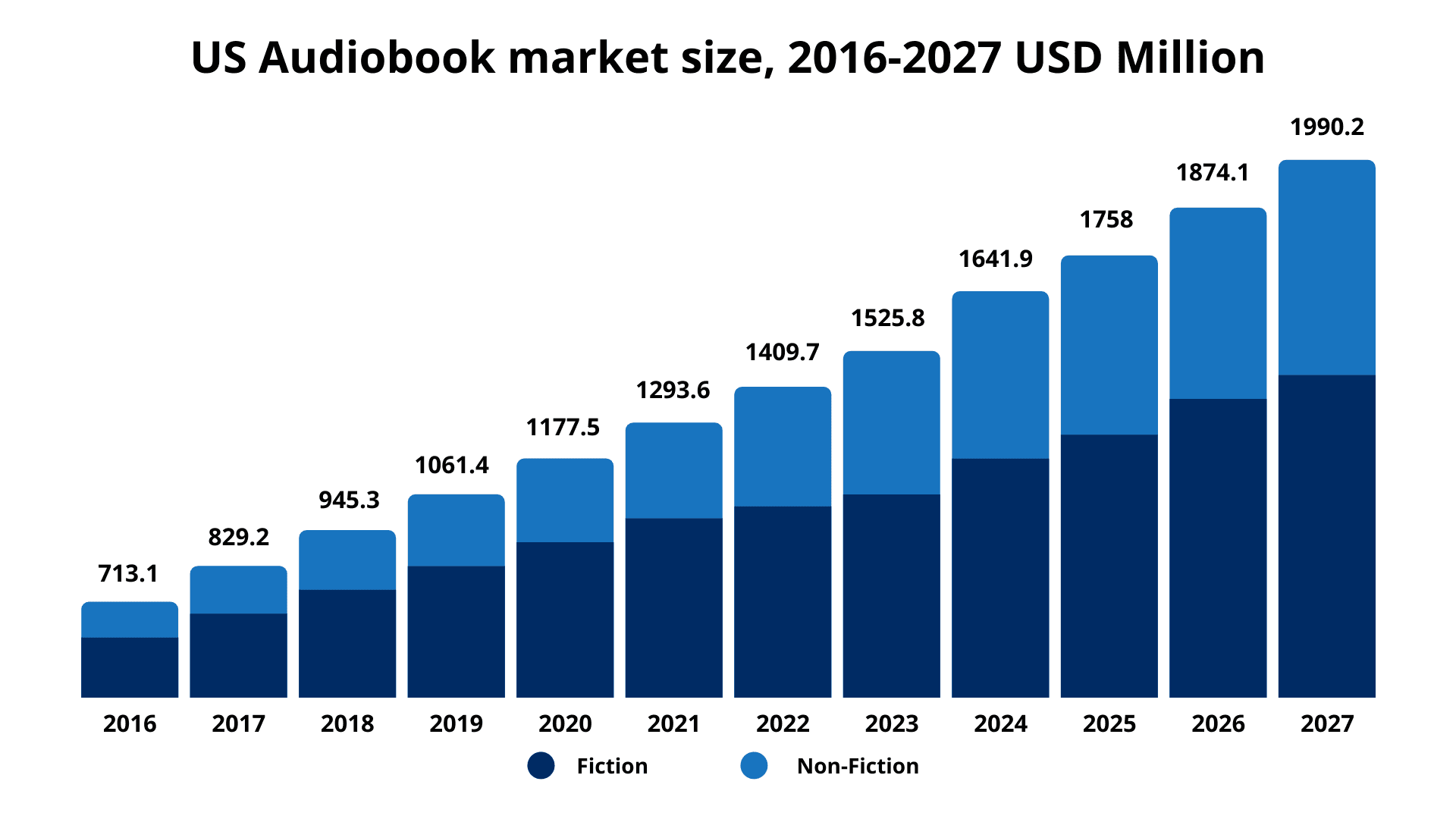 Handwritten books by your favorite author are the recordings via various voiceover artists, they are the people who make it accessible for physically abled or for other native speaking groups.
With the growing population of book readers the global market size is expected to grow with a CAGR 24. 4% from the year 2020 to 2027.
Why is it Important to Develop an Audiobook App like Audible?
We are in the era of digitalization, where readers are more but authors are less. Nowadays readers are looking for more audiobooks compared to handwritten books. Apps like audible gives the feature of readers their own virtual library and this allows them to read anywhere anytime it doesn't matter whether you are working, travelling or at sunset point.
The number of audiobooks released in the last two years has increased and the number of audiobooks downloads has grown. Also, The number of e-books downloads and this trend will be forever.
Top 7 Benefits of Developing an Audiobook App
Readers can place a bookmark audiobook for their choice & can also take notes.

Users can create a flexible audio book for the listeners to change the speed of listening.

You can also select the audio content by dividing it into albums, podcasts, etc.

The streaming service is provided by audio book users with reading book lists.

Readers also get the facility of recommended novels and stories.

You can also become a well-read person by listening to audiobooks.

Readers can check the exact stats of book performance via the

analytics audiobook platform

.

How Do Audiobooks Make Money?
In the digital era nothing is free of cost, audiobooks apps like audible and kobo take charges from their users from the use of 30 days around. They have a strategic plan, members usually get one free audiobook on a monthly basis and offer 20 to 30% discount on the purchase of additional audiobooks.
Generally, users follow a subscription model for pricing the audiobook services. You will find that all the audiobook apps in the market today use the subscription strategy where readers have to pay for 1 audiobook every month.
Audiobook App developers or the company follow the thumb rule over here i.e. go with the subscription model to generate revenue from the audiobook app.
The Best Audiobook Apps for Android & iOS
1. Audible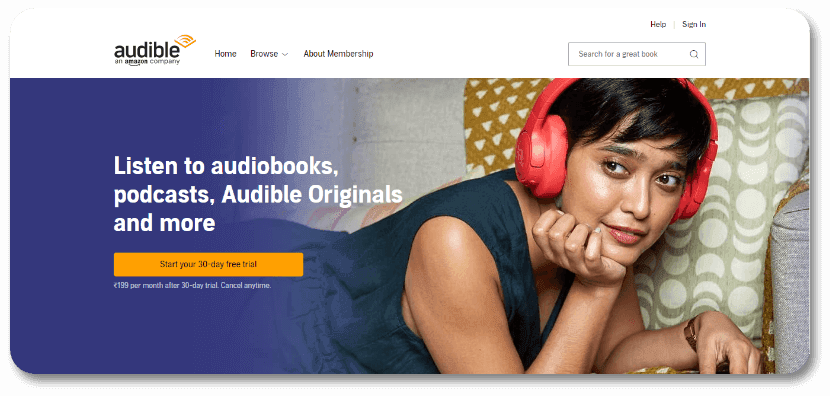 Audible is the most popular audiobook platform around the world. This app provides you the subscription package and can get discounts on a bunch of amazing titles, podcasts, audio events, etc.
It has more than 47,000 titles in its library. Interesting news is that Audible is owned by Amazon.
2. Google Play Books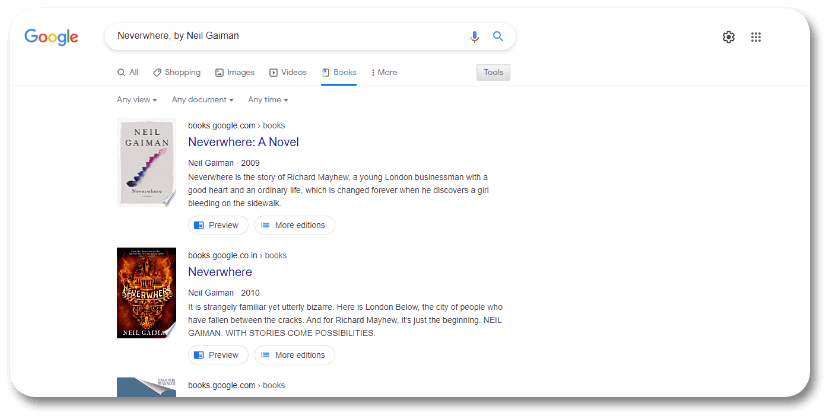 Google is the first company to introduce audiobooks in January 2018 at the play store itself. After that it has become the centre of Ebook learning with a wide range of digital content which is now smoothly synced with various types of devices.
Google books are considered the best because they don't run on a monthly subscription, they allow readers to preview audiobooks and buy what they want from Google Play Books.
3. Kobo Books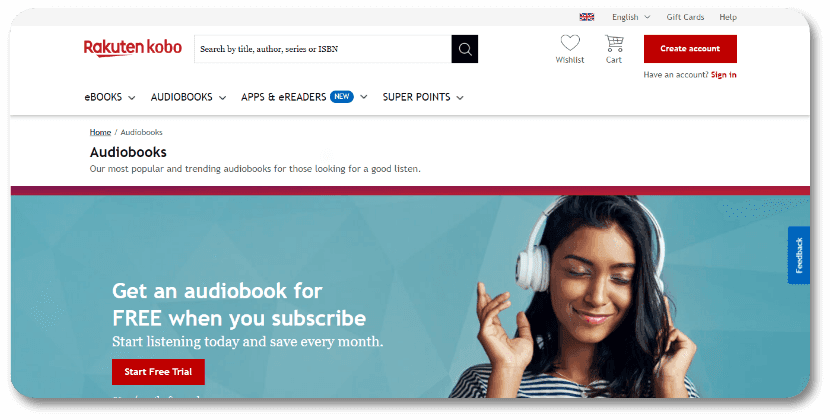 Kobo books were founded in September 2017. It is considered as one of the best audiobook platform. Kobo Books is well designed and it supports book readers with a nice slider that helps the reader to navigate in the book.
Kobo books have drawn the fantastic strategy that allows the readers to sign up with minimum value & also allows them to browse with the latest audiobook deals.
4. Nook Audiobooks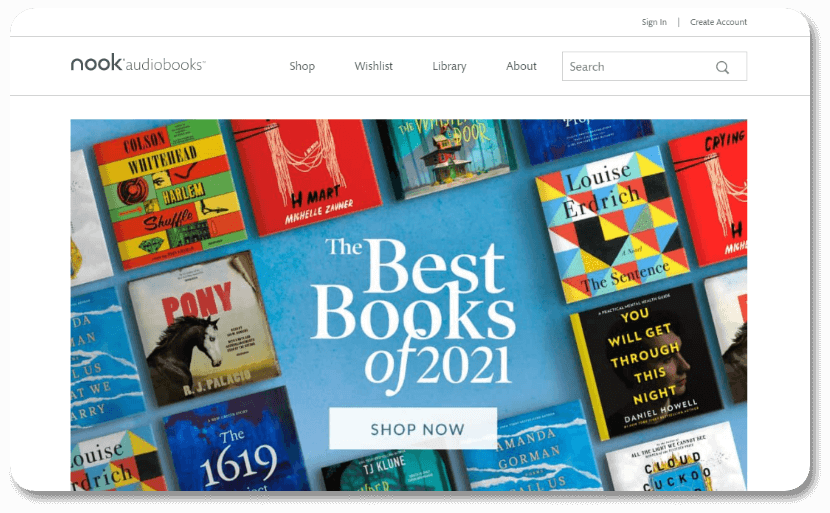 The company named Barnes & Noble offers the Nook Audiobooks app with a library of more than 50,000 titles across the application. An interesting fact about Nook Audiobooks is that there is no need for a subscription in Nook audiobooks.
Moreover, you can use an online store where you can purchase individual books and then you can download and listen to them through the app.
Download in: Android & iOS
5. Scribd
Scribd has designed their app in a unique way; it is eye-catchy to users & more user-friendly compared to other apps. From all the features the best one is the writer & narrator are mentioned in each audiobook that users listen to.
Here readers can easily utilize audio streaming platforms by listening to one & save it in the library to hear it later on. This app is accessible on both the platforms i.e. Android & iOS.
Industries Endorsing the Concept of Audiobooks App
Nowadays there are various industries planning to go with the flow and acquire the audiobook creation software that helps to deliver the content & get the growth in their industry.
Let us see a few of the industries that are looking to develop an audiobooks app
1. Travel
It is said that our country's economy depends on the travel industry. However, the tourism industry makes sure that they get the best travel portal development platform from where they can easily get an idea of access to develop an audiobook.
This also helps travelers, bloggers, etc. to visit beautiful places & can do planning and mindstorming.
2. Entertainment
The entertainment business is a lifeline for the 21st century. It has taken a 360-degree turn with the emergence of audiobook websites like audible. There are various filmmakers who have collaborated with similar apps to Amazon audible for creating & narrating storybooks for their audiences.
3. eLearning
eLearning is introduced to make an eLearning based audiobook. It has given a reward for knowledge educators, students who find it difficult to read their coursebooks.
There are various educational institutions that provide an online medium for learners who can revise their course by making it viable to listen and understand through an audiobook platform.

How Much Does it Cost to Develop an Audiobook App?
The answer to the question is no one can give the exact numbers for the cost to develop an audiobook or how much does it cost to develop an audiobook like an audible app.
The cost completely depends on the project, as apps are always customized. There are some common things in audio app development that includes hosting, services, library size, cost of usage, publishing, promoting and distribution rights. If you are looking to develop an audiobook app developer & take things to the next level you can connect with our experts directly.
Below the Checklist
The audiobook industry is on a basic stage. Sooner it will grow tremendously by moving towards audiobooks as a major resource. This can be a golden opportunity for you if you take a step ahead in developing an audiobook app.
OneClick IT Consultancy with its 9+ years of experience there to excel your on-demand audiobook app development. We ensure you give a user-friendly and creative app for the growth of your business. For the detailing of app development you can directly reach out to our developers team.