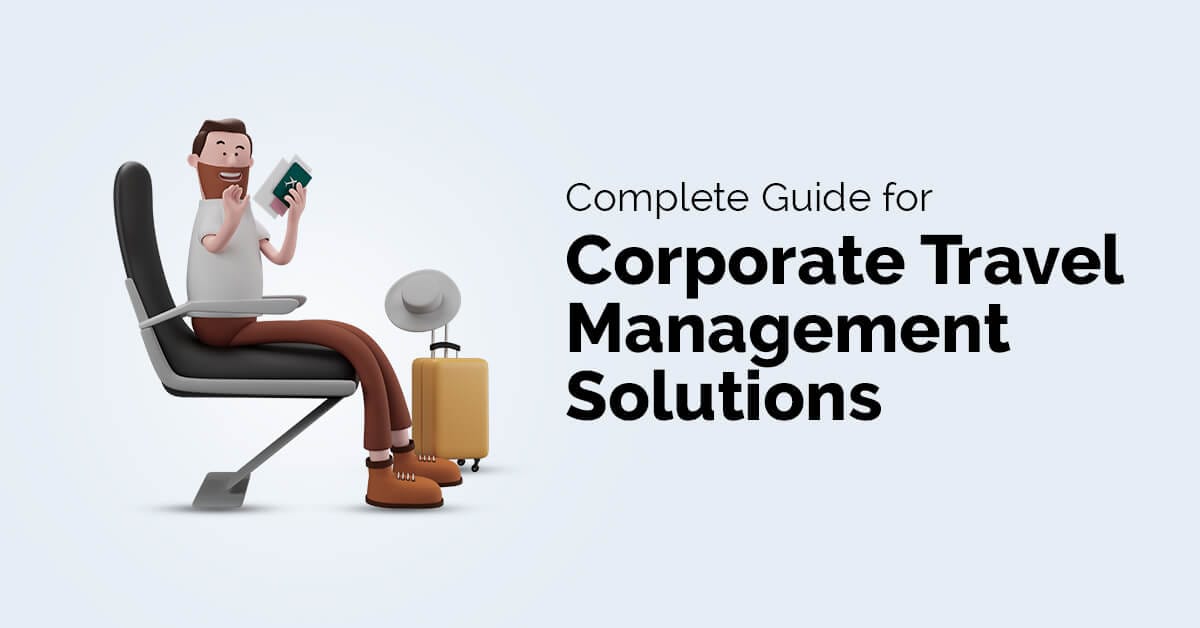 Introduction
Arranging any business-related booking or plan can be challenging and overwhelming due to lots of information and so many approval processes. Also for any big organization, these tasks become more difficult for the management team and finance team. To manage all the processes and maintain them easily, often organizations look for a travel booking agent or a small company as such. Although it still becomes a complex task for the finance team to handle all the requests. The optimal solution to this problem is to integrate a Corporate Travel Management System within the organization.
What is Corporate Travel Management?
Traveling for business meetings has become necessary while working with an outstation client. Keeping a record and managing the employee's travel booking, which can align with the company policy, is a complex task. That's why Corporate travel management software is a great way to manage the company's travel expenses.
Corporate Travel Management (CTM) software can organize and manage business travel end to end, including activities such as approving and booking flights and hotels, managing business credit card spending, ensuring employees comply with company travel policies, and recordkeeping.
Currently, in the traditional approach, there are so many difficulties. like There are numerous travel customer booking sites which give variety in service with various prices. The traditional approach to tracking employee expenses is challenging as well. At the end of the day, it is also difficult for the finance team to manage those expenses.

Corporate Travel Management System Integration
Smaller businesses may benefit more from creating and staffing internal business travel management teams to make sure that employees follow company travel regulations, such as spending limits and utilizing approved vendors.
Hiring a third-party corporate travel agency to handle all aspects of business travel can make sense for larger corporations with significant travel needs. As experts in their field, they may be better able to handle global business travel management responsibilities and negotiate the best rates while keeping employees' comfort in mind, but it still needs to be approved by the managers and can be a difficult task for the finance team and also with the HR team.
Top Benefits of Corporate Travel Management System
Video-conferencing is a way to create a bond between customer and partner. Although, in many industries, business travel is essential and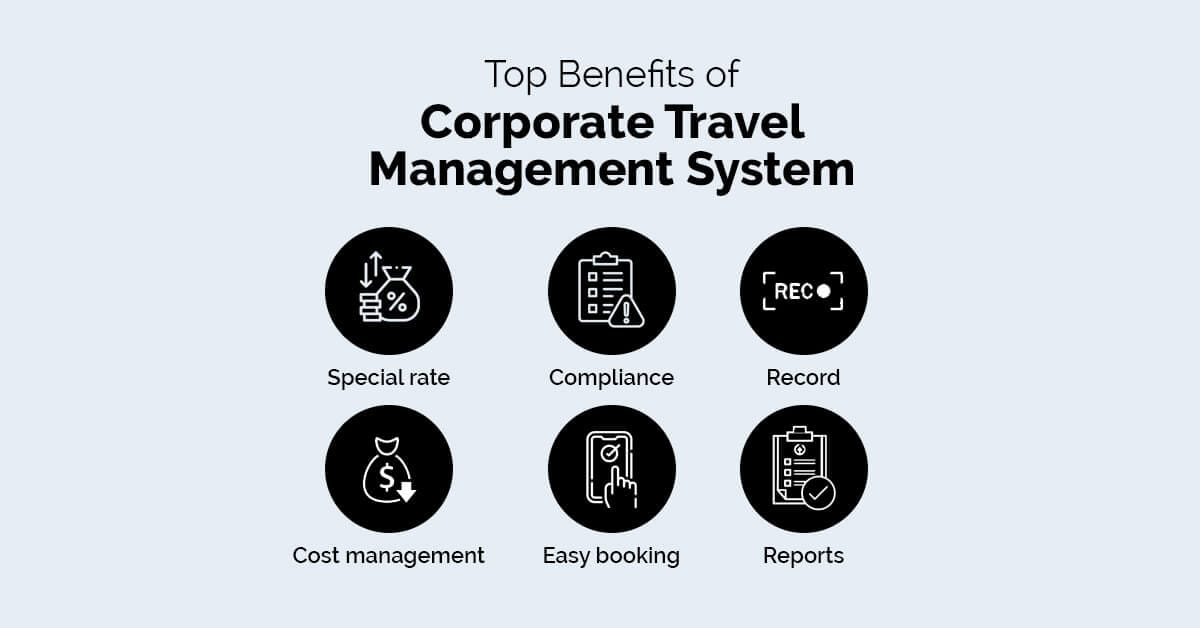 Special rate
Corporate travel management agents have a special low rate for corporate bookings and multiple bookings at a time. So a company can save time by comparing all travel booking portals and choosing the best.
Compliance
While booking, a company can set many compliance rules in the system so that you can ensure that all bookings are under company policy.
Record
Corporate travel management can log all the transactions and can be viewed anytime that's why it's easy to maintain transaction
Cost management
A company can view and analyze all the costs spent on business travel, hotel and other spending.
Easy booking
Companies can easily book for every employee and manage the booking on the CTM. Corporate travel management also can follow the maker checker functionality.
Reports
Companies can export all the booking and expense reports from the system for better reporting and analyzing expenses.
Top Core Features of Corporate Travel Management System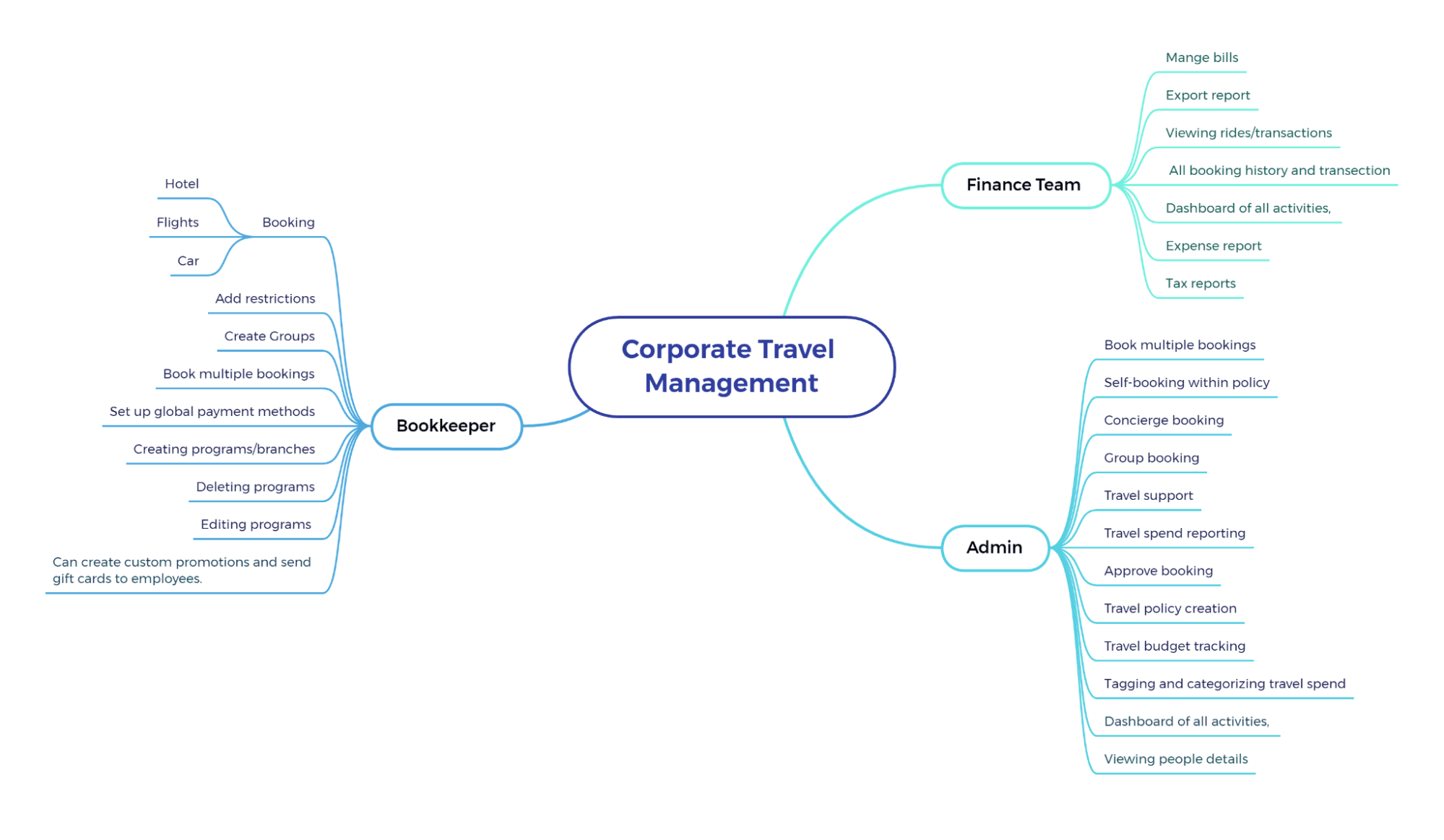 How OneClick IT Consultancy Can Help You
We are a Tech Savvy Company with over 130+ Tech Geeks taking unprecedented steps to develop disruptive products in Mobile & Enterprise Apps for our clients and partners worldwide. The primary focus of OneClick IT Consultancy is to create Apps to which all Target audiences would get addicted & it can be achieved by yourself thinking like a customer.
We are specialized in developing travel portals, travel booking engines, B2B travel applications, B2C travel applications and cross-platform and native applications for the travel portal. 
We can develop and integrate travel API based on the customer's requirement and develop custom travel applications based on the customer's requirement. 

Conclusion
To pen down a corporate travel management programe can really help to connect with the employees and on other hand, it really can expand the network and connection with the client. A corporate travel management system can really help the organization to reduce the time-consuming process like booking, report maintaining paper works, and taxes and make sure that all the transactions are aligned with the company's compliance.