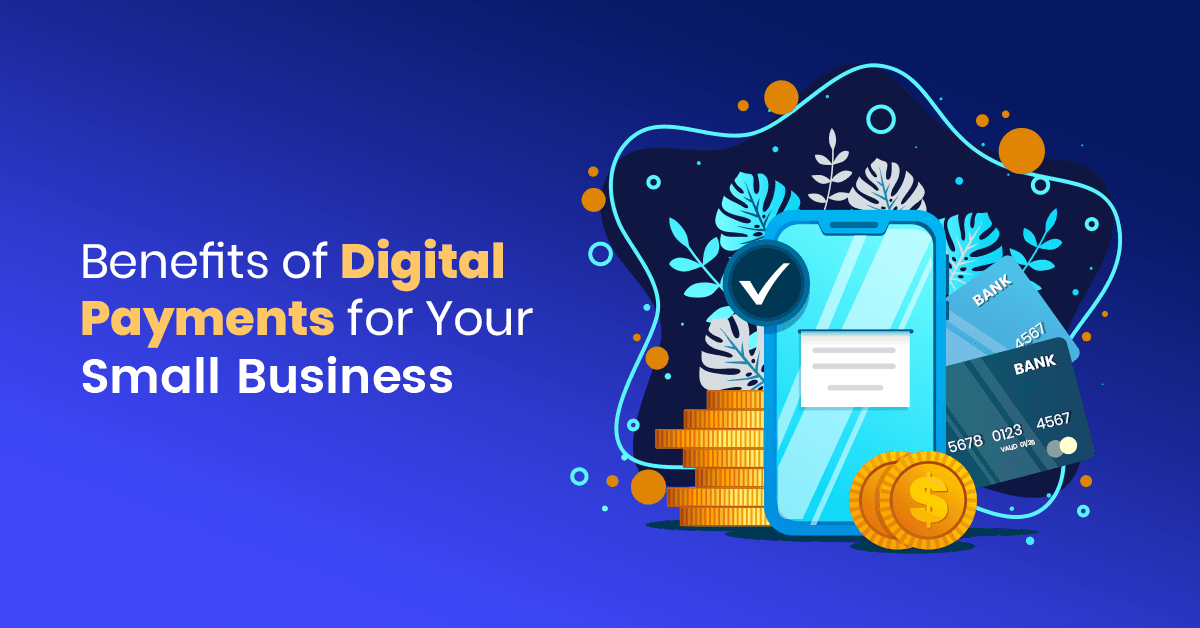 Introduction of Digital Payments
In high-income countries, Digital payments are common. Entrepreneurs accept this method of payment from their customers and use it themselves vis-à-vis their suppliers as well as the tax authorities, among others. In contrast, in developing countries, where more than a third of adults report being self-employed, this is a tool that is still not widely used, but it is likely to have significantly beneficial effects both on companies and on society as a whole by making the formal financial system more accessible.
The rapid expansion of mobile phones is expected to facilitate digital payments in the developing world, offering huge potential benefits to entrepreneurs around the globe.
Over the past decade, improved telecom connectivity and higher data transmission rates have made cell phones the primary devices around which our daily lives revolve. They determine how consumers find, buy, and pay for various goods and services.
Your start-up should therefore adopt mobile payments to remain competitive in this digital age.
What are Mobile Payments?
There are two main categories of mobile payments:
1. Electronic Commerce
A customer must connect to the internet on his mobile phone to make a payment by entering his banking information on a secure site. The website should be mobile-friendly in terms of user experience and acceptance of card payments.
2. Mobile Wallet
It securely stores a customer's credit card information on their mobile phone, which can then be used for one-click payments inside an app, by scanning a QR code, or through a contactless application (ApplePay, SamsungPay, AndroidPay).
Mobile payments give your customers more ease and flexibility in terms of payment options. Modernizing your business is necessary in this digital age and accepting mobile payments should be a key part of your strategy.
Top Benefits of Digital Payments
1. Mobile Payments are Convenient and Allow Faster Transactions
One of the main benefits of mobile payment is to simplify and speed up the in-store payment process for you and your customers using NFC technology. This allows the terminal and the mobile phone to communicate wirelessly when they are close. Mobile payments also allow your customers to simplify the management of their various bank cards by storing them in their digital wallets.
No need to search their pockets for their wallet anymore: thanks to new technology, payments can now be made directly with their mobile phone. Buyers on an e-commerce site also benefit from the speed and simplicity of transactions via their mobile phones.
2. Mobile Payments Require Minimal Investment
Accepting mobile payments in-store usually requires only a small investment. You just need to make sure that your terminal is compatible with NFC technology and with the selected cards, and that your payment solutions provider accepts this technology. Some software updates may be required, but the whole process is pretty straightforward.
Accepting payment by mobile wallet is equivalent to accepting payment by ordinary card; you will not have to pay any additional fees. However, existing solutions and transaction fees apply. If you are thinking of offering mobile payment on your e-commerce site, you will need to plan for the development costs.
3. Mobile Payments Offer a Competitive Advantage
As mobile payments continue to gain in popularity, the small businesses that accept them are creating a more streamlined and efficient payment process. They will therefore be better placed to compete with their larger counterparts. The digital landscape is changing rapidly and mobile payments provide small businesses with the ability to adapt and stay in tune with the market and their competitors.
No matter what type of business you are in, you may find this payment solution beneficial, whether it's accepting payments or integrating mobile payments into your growth strategy.
4. Easy Integration with Your Website/Online store
Businesses have many competing information technologies (IT) priorities. They still use few IT resources on different projects. Integrating a digital payment service and offering it as a payment option on a site is a sustained IT project for many companies.
They are therefore looking for a digital payment service capable of offering a seamless integration experience. If a business has developed their website on the platform of an eCommerce solution provider (like Shopify, Magento, BigCommerce, etc.), they want the digital payment service to integrate seamlessly with that solution provider for a plug-and-play payment service.
If a business has its own personalized website, it relies on the digital payment service to deliver the technologies and expertise to facilitate seamless personalized integration.

Conclusion
The evolution of digital payments mainly involves flexible channels. The average online shopper wants to Pay anywhere, anytime. Customers need and demand payment methods that are as versatile as possible, and sustainable.
At OneClick, we offer a digital payment experience complemented by other channels. In addition, we have developed a whole range of management tools to offer our clients and their teams an in-depth and complete view of their company's financial operations through a range of customized apps.
We save you time and money in financial management so you can focus on other important areas of your business. We believe we can help you grow in the future. We are reinventing our tools to offer our customers cutting-edge and efficient solutions. Contact us to integrate digital payment gateways into your business.