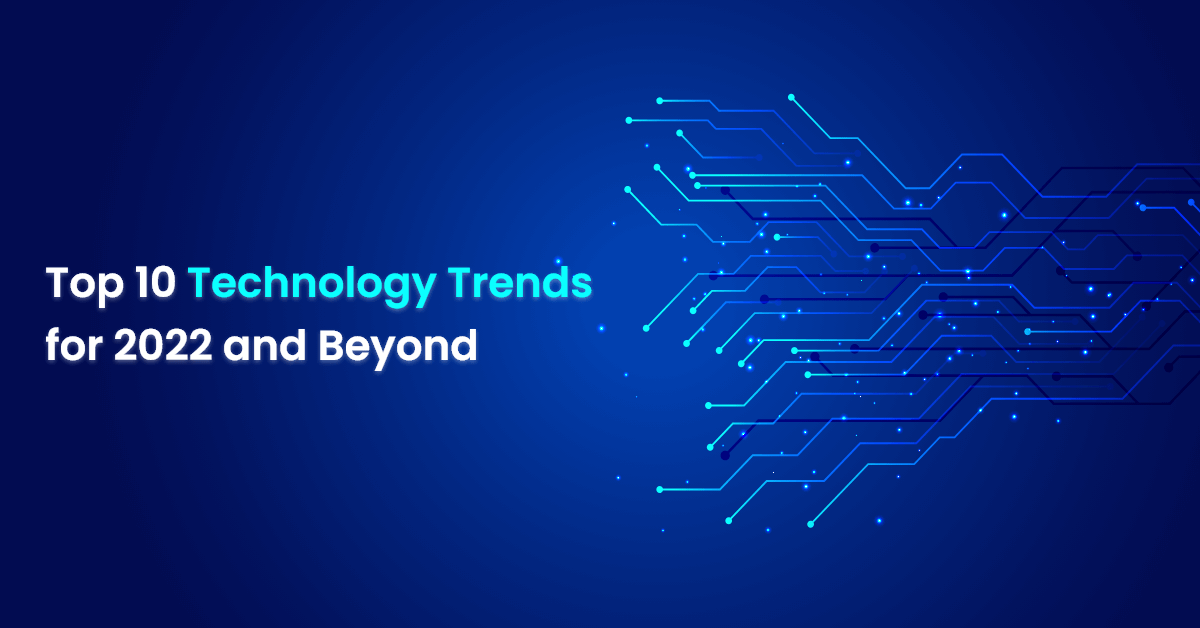 Technology has taken place in our life like "bread n butter". Our day starts with technology and ends with technology. The Digital revolution has taken place globally.
There are some technologies that are in trend and some are out of trend. But the latest technology trend has gained center of attraction after the pandemic and influenced the technology trend in 2022 and beyond.
After the in-depth research, we've listed the upcoming technologies that would be ruling the tech world.
Without taking much time let us check the top ten technology trends in near future:
1. Artificial Intelligence
Artificial Intelligence is the latest technology that is constantly making its place in the top trending technology from the last few years. Artificial Intelligence has been hailed by the leaders of technology in recent years, today, tomorrow and for the long term.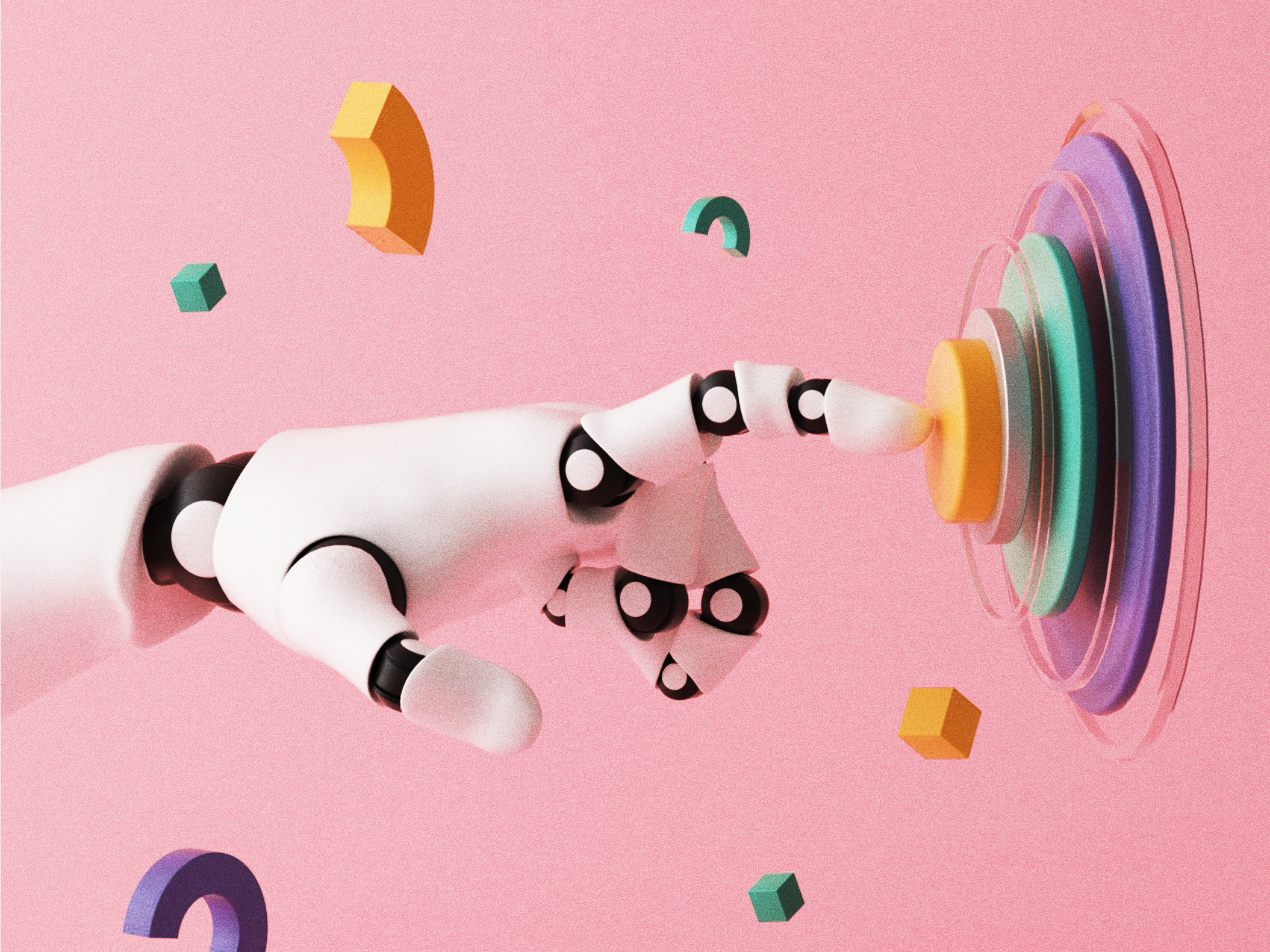 Source: AI
AI will completely change the face of tech trends from which we are familiar with currently & will increase in the next few years. Artificial Intelligence enhances its capabilities and expands its strength, related to computer technologies like chatbots are taking the place of human behaviour and actions.
The research of MarketsandMarkets shows that the market of Artificial Intelligence will grow to $190 billion by 2025 and the system of AI will reach up to $57 billion in 2021. AI is spreading its wings not only in one sector but in all types of businesses.
2. Robotic Process Automation
After Artificial Intelligence, RPA (Robotic Process Automation) is another technology trend that is used in automating jobs. Robotic Process Automation is the software used in business processes like interpreting applications, processing transactions, to deal with data and even while replying emails.
Source: Robotic Process Automation (RPA)
Robotic Process Automation has almost covered 9% of the global workforce. As per the research RPA automation will lean on the livelihood of 230 million or more. Robotic Process Automation also helps in creating new jobs while altering existing jobs.
Like any other trending tool Robotic Process Automation application is also removing the long-standing limits of human beings. If you are an IT professional and trying to understand new technology then RPA is the best as it offers you a plenty of career opportunities, developing, project manager, etc.
3. Voice Search
Voice Search is the trending technology of 2021. Without voice search the technology trends of 2021 are incomplete. Voice search is not bounded up to mobile devices. The importance of voice search has completely changed in 2021, voice search is used in applications, websites to identify what the user is saying and in reply, it gives the message to the user through voice notes.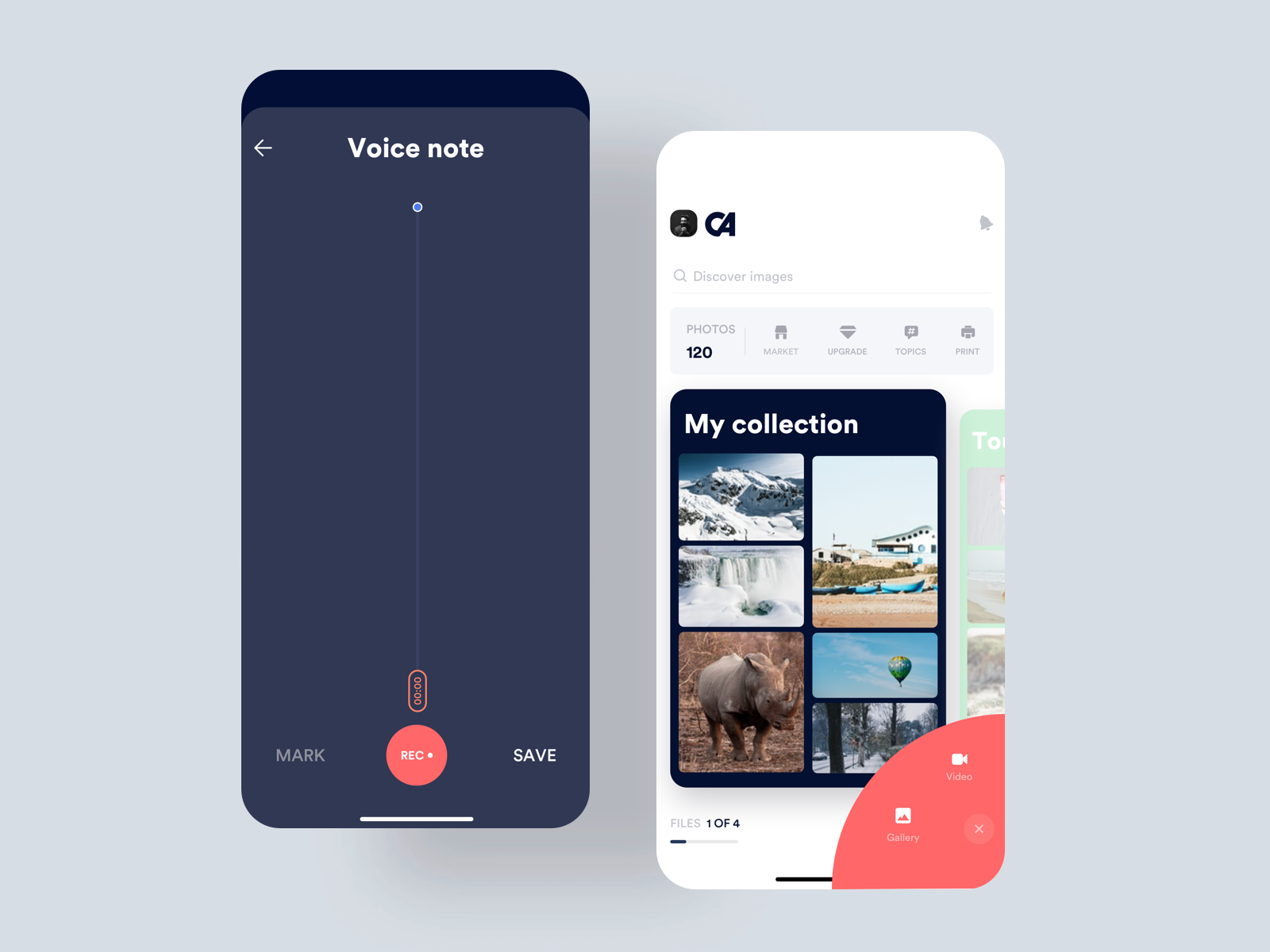 Source: Voice Notes
Here we can take the example of Siri and Google Assistant. iOS has developed Siri for voice search ( Hey, Siri…) and Android has developed Google Assistant for voice search ( Ok Google…)
In the near future a set of new technology will find itself for conducting more voice commands. In a very short time AI and Machine Learning with voice-based applications will find their place in user's daily activity.
4. Blockchain
The speed at which Blockchain is going has played a decisive role in the latest technology. No matter which technology comes at the end, Blockchain technology will definitely remain the same.
Source: Blockchain.com Brand Refresh
In Blockchain Cryptocurrency is the important element. It will also divide a number of currencies and will float the market like any other currencies. The future of Blockchain is bright, people who are currently not aware of crypto will start doing transactions on the cryptocurrency. With crypto the future of Blockchain Developers is also bright.
Markets and Markets research shows that the global Blockchain market is expected to grow 3.0 billion USD in 2020 to 39.7 billion USD in 2025.

5. Internet of Things (IoT)
Nowadays, people are more dependent on the Internet of Things for their living. The future of tech trends is the Internet of Things that has already enabled various devices, home appliances, cars and more to connect and to exchange data over the internet.
Source: IoT Mobile application
Research by Statista shows that by 2030, 50 billion IoT equipment will be used around the globe. This shows that we are at the beginning stage of trending technology. In 2022, global IoT (Internet of Things) spending will reach up to 1.1 trillion U.S. dollars.
Don't wait to step your foot in this trending technology, as you need to learn more about Artificial Intelligence and machine learning fundamentals, automation, data analysis and much more. You should have device & designing knowledge.
6. AR and VR
The next upcoming technology is Virtual Reality (VR) and Augmented Reality (AR). This technology is used for gaming purposes, for the 3D construction model, also for training purposes and so on. There is analogous software that is used in the U.S. Navy Army and also used for coast guard ship captains.
Source: AR – Museum guide
In 2022 and beyond we can expect these forms of new technology trends will be integrated in our lives. In 2019, 14 million AR and VR devices were sold. The expected market of AR and VR to grow around $209.2 billion by 2022. Creating more opportunities in the trending technology is similar to welcoming more professionals, who are ready for the game-changing.
7. Face Recognition
With this new technology, you can unlock your mobile phone with your face. This came into the world when iPhone started it and named it as face ID.
Source: Face Scanning App UI
Face recognition is a simple process where you require any gadget which supports digital photographic technology to set up your image and necessary data to create & record the facial pattern of the person that needs to be identified.
The present technology of 2021, gives you the facility to unlock your phone and in the future i.e. in 2022 this face recognition technology will allow you to unlock your house and car too that should be connected with your internet.
8. 5G
The tele market is growing tremendously. After Reliance Jio 4G launched the competition increased 100%. Now the upcoming technology which will launch shortly i.e. 5G.
Source: 5G concept
It is in the top five trending technologies and will enter into the market very soon. The benefit of 5G will be in various ways, it would not only enrich the user experience but it will also offer higher data which can be integrated into the technology like AR and VR. But it will be safer compared to 3G and 4G.
The speed of 5G will be faster than 4G, it will deliver up to 20 Gbps peak data rates and 100+ Mbps average data rates.
9. Cyber Security
Users believe that cyber security is not the trending technology. Cyber Security has been around for a while, but features, space and much more are getting updated in cyber security on a daily basis. This updating is necessary as it is wicked hackers who are trying to illegally access your data.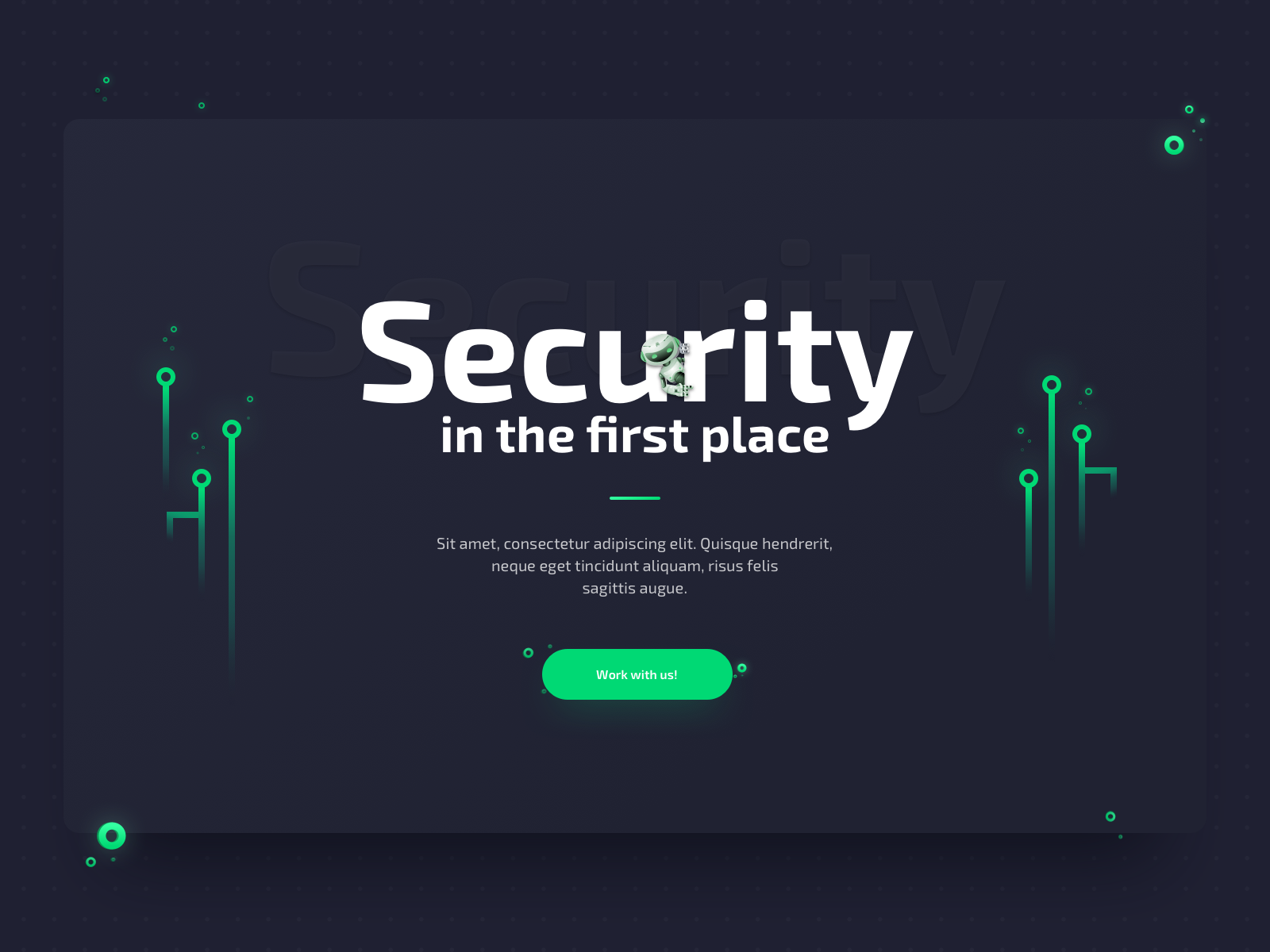 Source: CyberSecurity Landing Page
Cyber security will be trending 365 days because it will be constantly involved in defending data from hackers. With effect to this the demands of cyber security professionals have increased so the job of cyber security is growing 3x than other technology jobs.
10. Automation
Automation has completely moved ahead from the involvement in the production lines. There are enormous ways in creating an automation presence around us and everyone as this is the most awaited technology.
Source: Smart Home App
From packaging to delivering the new automation technology is fast climbing the food chain industry and decision-making task. This process is mixed with robotics, machine learning, and artificial intelligence will become a further streamline process.
Outcome of 10 Technology Trends
Currently and in 2022, this technology will be the top 10 technology developments you should be aware of. The entry of the 5G technology, AR and VR, IoT has changed the look of the technology world.
So, you don't have to think about which technology you will use or which technology is right for you.