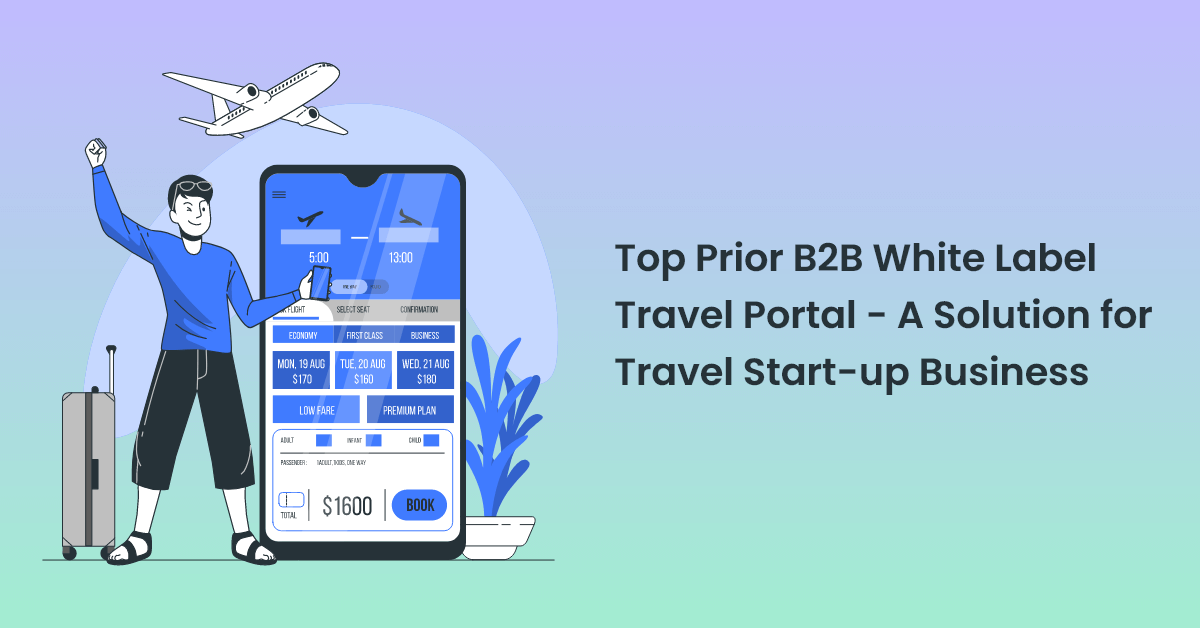 If you're in a travel startup company and want to expand quickly, setting up your web travel portal is a wise move.
OneClick IT Consultancy offers White Label Portal, White Label B2C Travel Portal, White Label Travel Portal, Travel Portal API, Flight XML API, and other travel portal development services.
We design customized White Label travel portals to meet your evolving needs.
We want to be a one-stop shop for all your travel technology needs by influencing the travel technology market with innovative business solutions. Also, We create white label travel portal that can generate income for you with every click.
We try to strengthen the client's capacity by providing the best travel portal development services, consequently helping them to achieve their objectives.
The aim of developing a travel and excursion portal is to expand the business territory for people who work in this industry and, at the same time, help online users who visit such websites to find a connected service.

What is a B2B White Label Travel Portal?
The online travel business is rapidly expanding as the number of travelers increases.
B2B White Label Travel Portal booking is also becoming increasingly popular. Amid a hectic schedule and a lack of time, online ticket booking proves to be a godsend for airline passengers.
B2B white label services are the best way to take advantage of this service.
OneClick B2B white-label service for the travel portal is available to travel agents, travel distributors, and travel partners. Also, OneClick now offers the best B2B travel portal development services, making the ticketing process easier.
OneClick offers the best B2B white label solutions for any airline operator.
We can help your travel website provide instant tickets for all airlines.
We provide an online ticket service for all operating systems, including Android, Windows, and iOS, to keep our travel technology solutions up to date and innovative.
You will not have to deal with any unnecessary complications as a result of this. The B2B white label solution lowers operational costs while providing a hassle-free experience.
It also alleviates the discomfort of utilizing several mobile phones and keeping balance across multiple operators.
You can simplify all of your recharge errands by using our software.
Key Features of B2B White Label Travel Portal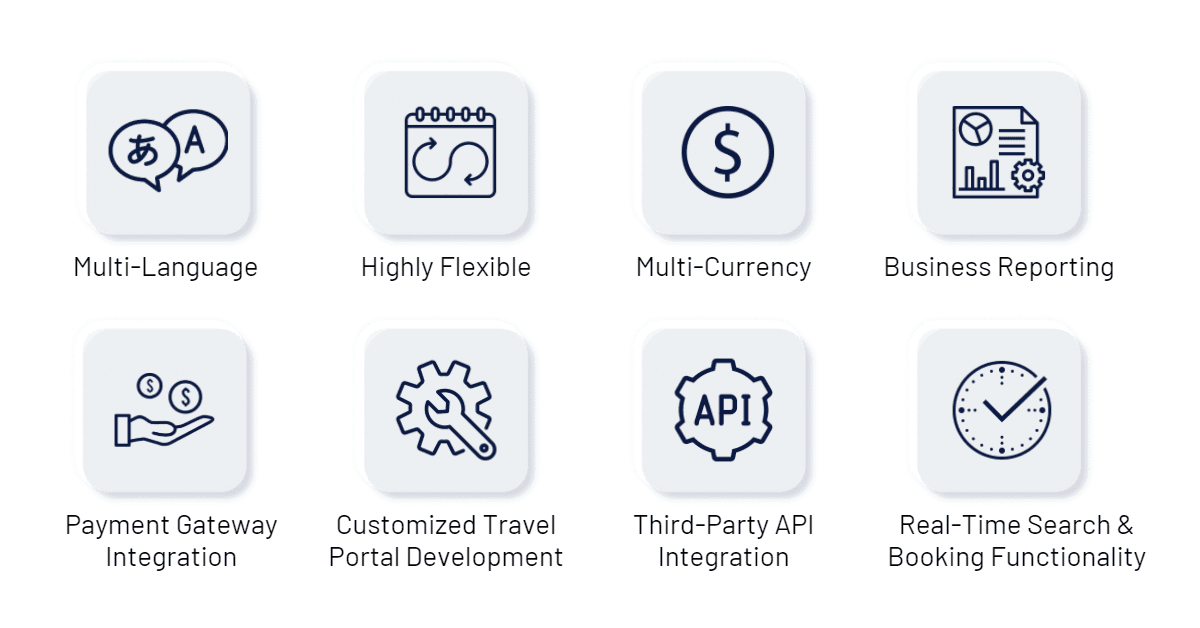 How B2B White Label Travel Portal Helps the Startup
Users or travel agents can use a travel portal to offer hotels, flights, airport transfers, packages, and other travel products online.
With the increasing speed of the travel industry, travelers expect a user-friendly and technologically advanced travel portal.
To ensure the total growth of a travel site, it is necessary to address every factor of the customer.
Customers appreciate a portal that provides them with a one-stop shop for all of their travel needs.
Customer satisfaction is the cornerstone to business success since it helps you expand.
All of your problems can be solved with a travel solution.
It helps you show all searches for travel on a single website, which permits customers to search in a trouble-free way.
A travel solution is a cost-effective and efficient software solution.
With the OneClick travel technology solution, you can effectively establish your online presence.
We work with you to create a functional and adaptable booking system for your website.
When it comes to developing a travel portal, we are 50% less expensive than our competitors.
Benefits of B2B White Label Travel Portal
White label travel services appear to be more convenient and cost-effective alternatives to hiring new resources for the work for a variety of reasons.
It frequently occurs when a company does not deal with a specific skill set but has ongoing projects based on it.
In these situations, a white-label technology solution is an ideal option.
Some of the most obvious benefits of partnering with a white label partner are as follows.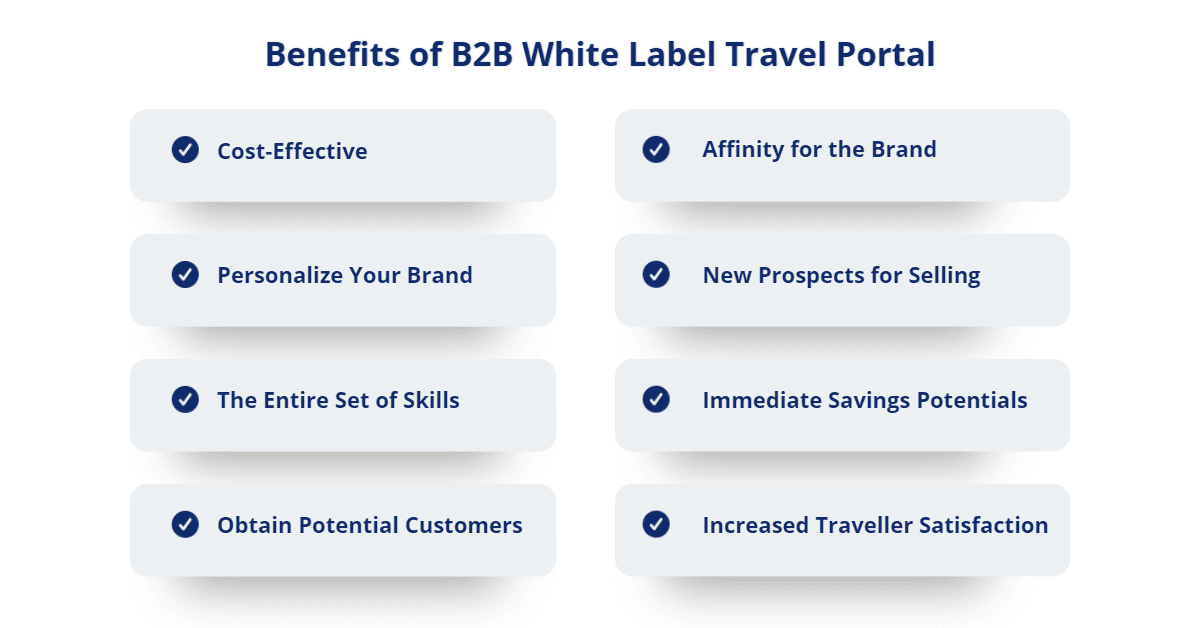 The Entire Set of Skills
When working with a white labeling agency, you will never run out of the skills needed to pitch a project.
With the help of your agency, you can diversify your portfolio by adding projects.
Personalize Your Brand
White labeling personalizes your product to your specific requirements.
It will allow you to create your own platform, set your own evaluation, and promote your product as you see fit without having to invest a lot of time and effort in development.
Obtain Potential Customers
A clean travel gateway design with simple features can attract potential consumers' attention and convert them into paying clients.
New Prospects for Selling
Utilize intelligently tailored merchandising options across several cross-selling and advertising channels that you select for your travel app to capture more air, ancillary, hotel, taxi/transfer, parking, and other destination income.
Affinity for the Brand
Put your travel brand in the hands of your customers and be there for them throughout important pre-trip, on-trip, and post-trip occasions.
Create your own branded presence in the App Stores to increase your online visibility and brand awareness.
Cost-Effective
Building a product from the ground up will take longer than putting your name on a product made by someone else.
Increased Traveler Satisfaction
Utilize trusted content and dependable features to keep travelers safe, relaxed, and enjoying their business and leisure trips.
Proactively deliver critical information that they require and value before they ask for it.
Introduce travelers to new destination experiences that will leave them with a lasting impression.
Immediate Savings Potentials
Reduce your IT staff's demand by using our on-site feature and content assets, prepared analysis and marketing instruments, and best-in-class release management practices in the industry.
Refocus travel agents on higher-value service and marketing activities by reducing call center time wasted on administrative inquiries.

Why OneClick is Top B2B White Label Travel Portal Development Company?
Since 2012, OneClick IT Consultancy has been a leading Software Development, Website Development, and Mobile App Development Company.
We built a global brand during these years, and our products are now among the best IT solutions available.
OneClick offer white-label travel portal solutions and travel mobile applications all over the world.
We provide the White label Travel portal solution to startups and current travel startups and agencies worldwide, especially in the USA.
Our collaboration with Clutch reflects our commitment to helping businesses navigate new technological challenges. We specialize in creating tailored and cutting-edge digital solutions that enable our clients to achieve their objectives. Being recognized as one of the leading software development companies in India is a tremendous honor and validates our dedication to delivering exceptional services.
We have a full-time team of expert web designers, developers, and consultants on staff.
They use their experience and expertise in this field to design your travel gateway.