What is Video Conferencing?
Social distancing and containment have changed our daily lives, our habits, and in particular team meetings. Zoom, Skype, and other video conferencing apps – during the time of confinement, the world relies on these for the smooth progress of working from home. All professional meetings are done through video conferencing Tips to facilitate face-to-face interactions among team members.
What's the catch? These tools do not always put us to our advantage. All the more so when we have given up all desire to present ourselves well because we have to stay at home and work from home.
However, even though we all get used to working in a more flexible and less formal setting, video conferencing etiquette, like meetings, remains subject to certain codes.

This is so that all participants can feel comfortable and give a professional image whether it is to the clients or colleagues.
Top Video Conferencing Tips to Make Your Calls Productive
1. Get Ready!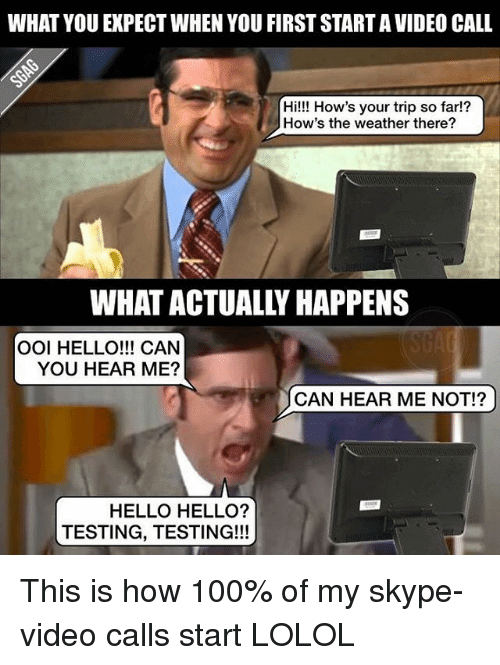 You know the daily meeting time, there is a calendar set and shared. It is for every employee, including the manager or leader on the call to start preparing at least 10 minutes before the meeting.
Shove up those clothes on your chair, get the system connected, and settle the last-minute technical details.
In particular, take care to check the hardware, condition, and quality of the connections, in order to minimize the risk of wasting time.
2. Control Your Audience by Setting the Rules
The meeting moderator plays an essential role in the smooth running of the video conference. This means that you will have to keep your hand on speaking, by setting an agenda that will have to be respected, as well as precise timing by subject.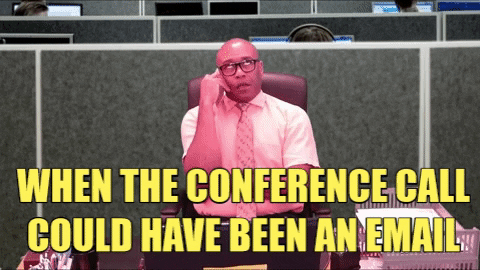 One of the keys to effective video conferences is their duration, which must remain acceptable, 2 hours maximum. This will protect you against devolution, loss of attention, and weariness of your participants.
Overall, you will have to take care to avoid simultaneous speaking.
You can set the time devoted to questions/answers and other discussions or demos. Do not hesitate to tell the participants how you want your meeting to go.
You can also plan, for example, to collect the questions/comments of your colleagues through chat and by answering them at the end of the session.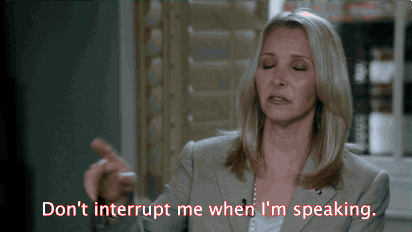 As participants, it is best to turn off their mobile phones to avoid interference. This will contribute to everyone's listening comfort.
3. Do Not Force Anyone to Appear
With most videoconferencing systems, the user is free to start the meeting with or without video.
But we have already all found ourselves in an awkward situation where one of the participants turned on his camera and the other did not.
Here, the conventions dictate that the person who has not turned on the camera be given the choice to activate it or not. After all, she may have good reasons for not wanting to be seen or may not feel comfortable having to explain why!
4. Take Care of Appearances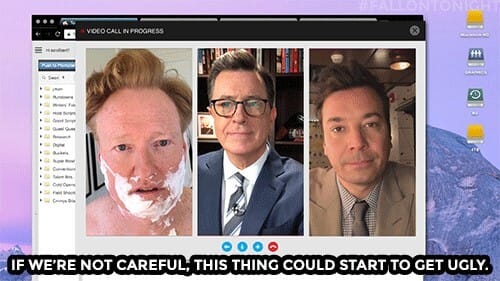 Even if you work from home, you are still at work and represent your employer, as well as yourself.
Think about the outfit you wear (the message on your T-shirt will not necessarily be adapted to a professional context) and your background.
Each one has a very personal conception of art and, with a camera in high definition, your literary tastes could be a little too visible.
Avoid leaving in the field of vision a turned-on TV or a lounge chair that appears to have been used recently. This could leave doubts about your definition of work from home.
Also, if it is a client meeting, ensure that you are dressed formally (in the part that is visible) and have formal and professional body language.
5. Warn Your Loved Ones That You are in "Video" Call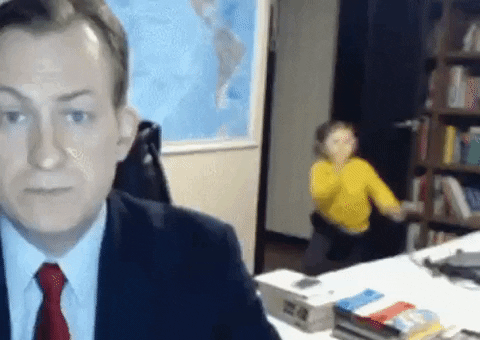 We have all happened to be in the middle of a video conference and suddenly see a family member, friend, kid, or pet burst in without knowing it in the background (or even in the foreground).
As cute as it may feel, even kids and pets are not welcome when you are in the middle of a project discussion.
Depending on what the person or animal does, the time spent on the screen, or the attire worn, the unwanted guest can seriously disrupt the meeting.
Take a break, clarify the situation, or even take the opportunity to introduce your mother or kid, who, indeed, likes to walk around the house then resume the meeting.
Our word – tell them in advance to not enter that space.
6. Avoid Noise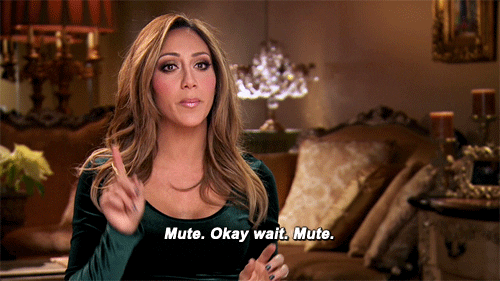 Pay attention to the background noises around you. For example, barking dogs are a distraction for you and other participants. Keep animals away from your computer. If you wear a Bluetooth headset, be aware that it picks up and amplifies background noise. Bluetooth app development involves utilizing the Bluetooth API (Application Programming Interface) provided by the operating system or platform to establish connections, exchange data, and control Bluetooth-enabled devices.
Use regular headphones or be wary of background noises. A simple trick is to be on mute and unmute the button only when you have to speak. This ensures clear communication.

Conclusion
Remember, video conferences are no less than in-person interactions. So, give it your professional best. No matter how friendly your work atmosphere is, your professionalism at a video conference or daily scrum meeting will reflect your work ethic, especially when working remotely.
The implementation of a video conferencing solution often involves new ways of communicating and therefore questioning work habits. But it is the need of the hour and a must-have solution for all organizations.
If you are looking for video conferencing apps, get in touch with our experts! We support you in managing this change of communication channel, taking into account your specific business issues.
Or do you have a video conference project and need advice? Contact us, we will be delighted to discuss your projects!