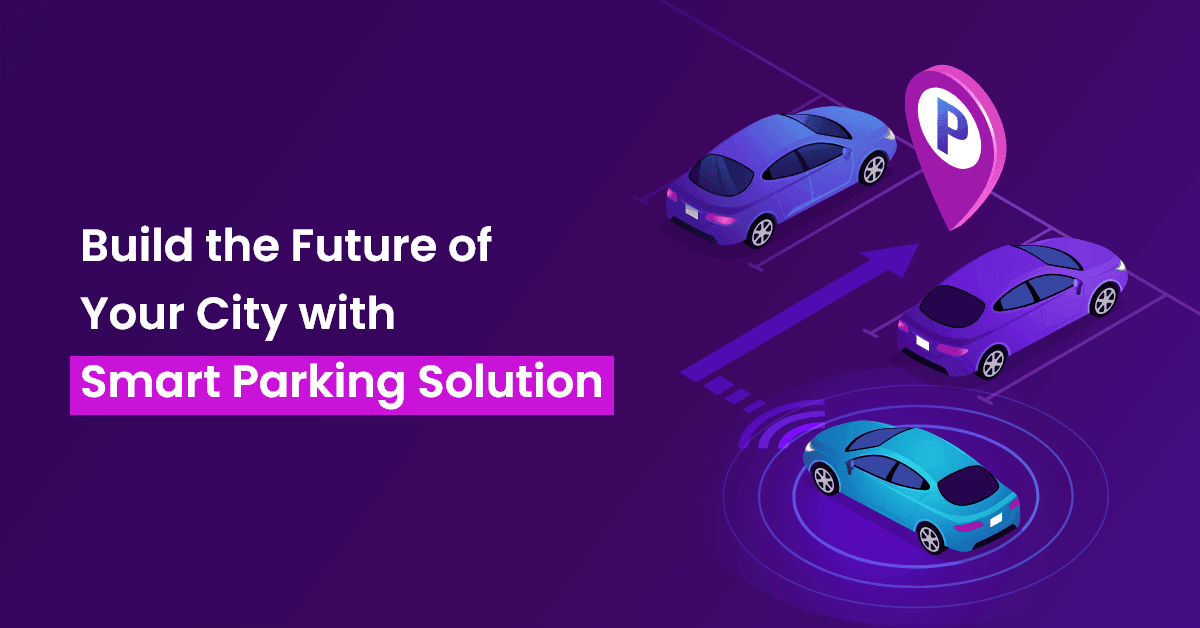 Imagine 🤔
You have a meeting with your CEO and Client in the cafe at 10 AM sharp. And the meeting time was finalized a day before. The CEO has expected that you will reach the venue before 10 minutes as you are leading the meeting.
You left your home at 9 AM sharp to reach the cafe before time. In Fact, you were on time but what you saw in the parking place there was no space to park your car. Now what? You are searching for car parking and over there the CEO is waiting for you.
What if we say that you can book your parking space from your mobile or laptop?
Yes, It is possible. How? Through "Smart Parking"
This is unbelievable. The USA Today report says that drivers in the USA spend 17 hours in a year searching for a parking spot. And this is vast right!
As per the research of the International Parking Institute, 42% of the public are demanding a smart parking system.
What is Smart Parking?
Smart parking is a technology that combines humans and AI in the improvement of the parking process.
4 Goals for the Development of Smart Parking:
To decrease the traffic of the city by unloading number of vehicles

Drivers can easily find the parking space

To control the pollution by reducing oil use

There will be no dependency on parking officials
While developing the smart parking technology solution, AI plays a vital role in it. Smart parking solutions are a highly demanding technology in today's era.
How does Smart Parking Solution Work?
Smart Parking solutions imply an Internet-based system that shares the data about free and reserved parking places through a website or mobile application.
Here we will review the most in-demand smart parking sensor i.e. an IoT.
Starting with Sensor's Edge:
The smart parking sensor is placed in an underground parking lot.

The place where your vehicle is located changes the earth's magnetic field. And the sensor can also track these changes.

Then the status of your vehicle is sent to the central server.
Landed to User's Edge:
Within a fraction of seconds, a user can track the sensor's signal in real-time from a laptop, PC or mobile.

Users can see all the parking areas around them. They can also spot free spots. The same also looks like an interactive map.

Usually, third-party integrations are involved in smart cities parking. For this kind of situation software development builds an API.

Best 4 Ways to Use Smart Parking Solution
There is no limitation of smart parking tools. The demand for smart parking is constantly growing and developing, in smart sensors have become one solution for smart parking.
– Parking Lifts
Parking lifts are focused to enhance parking spaces by increasing the capacity of parking.
Lifts are designed in a way that helps to recognize even the tiniest spaces by utilizing vertical space and allowing the space of up to three cars on the same parking plot.
– Valet Robot Parking
Robotic car parking works similar to AI; it involves lifts, shelves and other similar tools. In simple words, robotic systems help to simplify and organize the parking process.
Robots serve the valet parking and take your car in place with maximum efficiency and effort.
– Parking Fees
Length of Car:

Do you like big cars? Then be ready to pay more fees. In smart parking, you don't only pay for time but you also pay for space.

Smaller car parking is an eco-friendly option from the viewpoint of smart parking fees.
Residential: Governors can also create a system for residential parking areas throughout the whole city to support taxpayers and help them with parking spots.
Because you live in the city, you pay taxes for its maintenance, including parking facilities, so it's the right of citizens to pay fewer fees compared to tourists.
– Control System
In smart parking you do not require humans to check for the parking rules, there is an in-built system which detects if someone breaks parking rules, and registers the violation and stores the photo and video to inform the violator.
With a control system the city will be safe and the vehicles too. As the smart parking works for 24*7.
Benefits for Smart Parking Software
Nowadays, there are personal cars for each and every family member. One day there will be a situation where Number of population=Number of cars.
According to worldbank.org in April 2020, 4.2 billion people live in the cities. We can say this is half of the world's population and this number will increase in the near future. 
In this situation how will you cope with parking space?
Will smart parking be helpful? Of course Yes.
Here We have Break Down Few of the Important Benefits of Smart Parking Solutions:
– Unnecessary waste of fuel will be saved:
Drivers will directly go to their parking spot. Ultimately they will save fuel as they will not drive around to check for the vacant parking space.
– Parking in Speed:
When we are searching for the parking space. We slow down our car resulting in waste of fuel, air pollution, noise pollution, etc. smart parking sensors will find the spot by monitoring the area in half of the time.
– Increase in Safety Measures:
Safety is the priority right! while searching for parking space we keep our eye on parking space whether it is left or right the result will be an accident.
Smart parking sensors will help to define where exactly you will park your car, at what time your car will be there at the parking spot and this can also be delivered in real-time.
– Reducing Stress:
Smart parking will reduce your stress level. While driving through the same street again and again, though you didn't find the parking space.
There is uncertainty and pressure in mind to spot nearby parking is stressful. With the help of smart parking, you will be able to find nearby parking and can easily park in your own space.
Cost to Develop a Smart Parking Software
There are numerous factors on which car parking development applications are based. Smart parking services provide businesses to a look at the quality of mobile app development or software.
The basic feature for developing a smart parking app will cost between $15000 to $30000. With advanced and extended features the cost will be $50000 to $70000.

Wrap Up
Our top mobile app developers developing the application on trending technologies like Artificial Intelligence, Internet of Things & Blockchain.
Our experts know how to develop such an advanced system. Are you looking to hire the best mobile app developers from OneClick IT Consultancy?
If you choose us we ensure you will get the app on a pocket-friendly budget. Our priority is our customer later on money. We are more than a developing company, we design, we create, and we give big data services that help your business to grow.