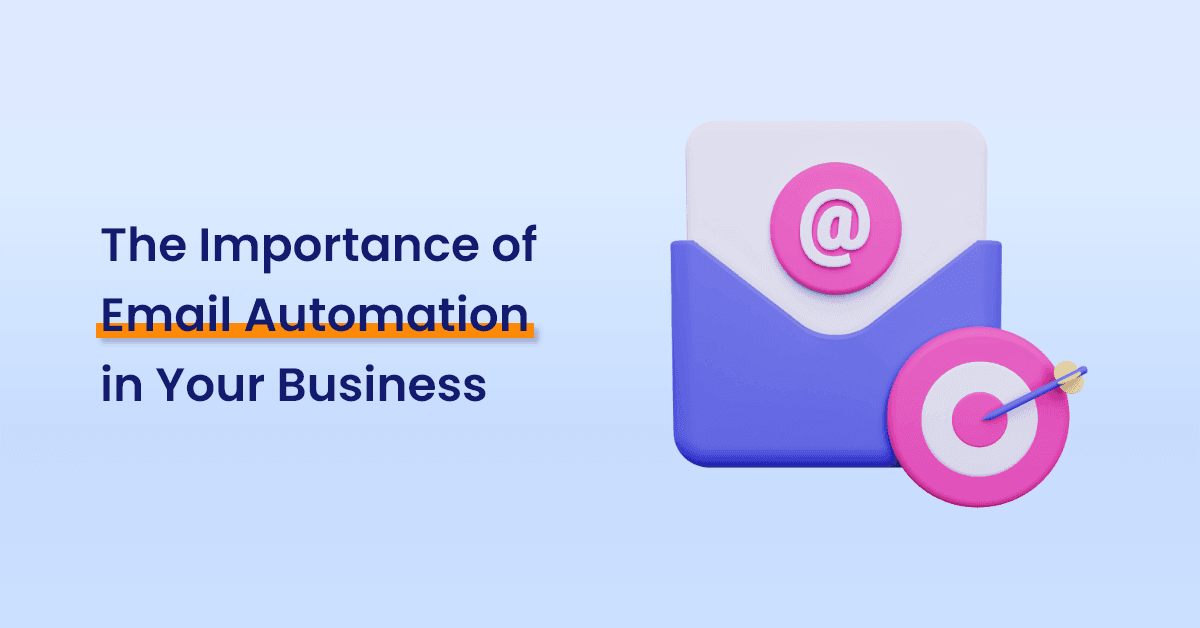 Overview of Email Marketing Automation
Emails are important – much more than you can imagine! According to a report, there are more than 4.5 billion email accounts worldwide and almost 180 billion emails are sent every day. This is the potential of this great platform.
This is why it makes perfect sense to invest more in email marketing to achieve positive results. However, writing emails meticulously for each customer is downright impractical at this level.
So what is the ideal solution? Email Automation for Businesses. What is that? We will explain it to you.
What is Email Marketing Automation?
As you can probably guess, this is a process of automating your entire email marketing process.
This means that you no longer need to write and send emails manually.
All of this could be effortlessly taken care of by email marketing software.
In addition, this automation software can also send emails at specific times and reach your customers when needed.
However, that is not all. Email automation can also help you in various ways.

6 Importance Tips to Use Email Automation for Your Business
1. It's Automatic
Probably one of the biggest advantages of email marketing tools is that the whole process is completely automated.
You don't need to spend all of your time on it, nor do you have to manually send emails to thousands of customers.
All you have to do is choose specific criteria to trigger adequate workflows, and voila.
2. Feeds Your Prospects
If the fundamental motive of your email marketing campaign is to feed new prospects, the automation of your emails supports you in this objective.
New prospects are sensitive.
Although the sales team tries to find new customers immediately before they hang up, more often than not, new customers do not prefer this way of being approached.
They may have downloaded an e-book or white paper from your website and may not be in the final decision stage yet.
Cold calls will only deactivate them.
This is the time when email workflows can prove to be advantageous and more promising.
You can simply share useful information related to what your customers are looking for in their inboxes.
If you do it right, the (future) customer will not only get useful information but will also be able to learn more about your business and your service.
Who knows if he is contacting your sales team directly? Well, you will know how powerful email marketing automation can be!
Automated emails have a 119% higher click-through rate compared to manually sent emails.
3. Improves the Capabilities of Your Sales Team
One of the best things about email automation tools is the in-depth reports and analysis that they equip businesses with.
Has your email been opened?
What is the click rate?
Has the client taken any action?
You will find answers to all of these important questions using automated messaging tools.
Some tools are even capable of issuing a notification to the internal sales team when a customer initiates the desired action by email.
All of these features give your sales team the right amount of data and help them improvise their sales strategies.
4. Increases Brand Awareness
Let's accept the fact that things happen as follows. You are busier and busier.
Taken by time, even marketing departments forget things.
They could be busy with social media marketing campaigns and completely forget about email marketing.
Let's say that writing emails individually is boring and time-consuming.
But this is not the case when you equip your organization with an appropriate email automation tool that fully automates workflows for you.
You no longer need to delay things. The result – you are able to communicate with your existing and potential customers in a timely manner.
All of this translates into brand awareness growth. What more could you ask for?
5. Facilitates Personalization
If you think email automation tools will automate the process but will send uninspiring emails with limited personalization options – you need to reconsider your perspective.
Most email marketing tools allow businesses to send workflows as personalized emails.
So, you no longer need to greet your customers with an ordinary hello, but something more personalized like, Hi 'customer name'!
No, that's not all. You can even add personal information about the recipient, such as where they live/work, the company they work for, and other information.
This will undoubtedly help you to establish deeper links with your target audiences.
6. Reduces Errors
One of the things that frustrate most customers is the errors in the email they receive.
Without a doubt, you will not like to receive an email that misspells your name or that contains a lot of spelling mistakes, or alignment issues.
Well, neither does your client. It would ruin your reputation and your client might not take you seriously.
This is when email workflows help you. You can check them and even use their built-in editor to detect errors before putting them online.

To Conclude
It seems obvious to us, that the automation of email marketing by far is an urgent necessity.
This saves you time, eliminates errors, increases brand awareness, and helps you connect to your customers in a faster and more personalized way.
A third-party tool can increase your cost in the long run and give lesser ROI. Moreover, your data is not always secure.
Hence, investing in an email automation tool for your business is a lucrative option.
At OneClick, we develop feature-rich, customized email automation tools for our clients.
Our expertise in software development, as well as digital marketing, ensures that you get an optimized tool that matches the requirements of your business.
Connect with us to know more about the cost of developing email automation software.