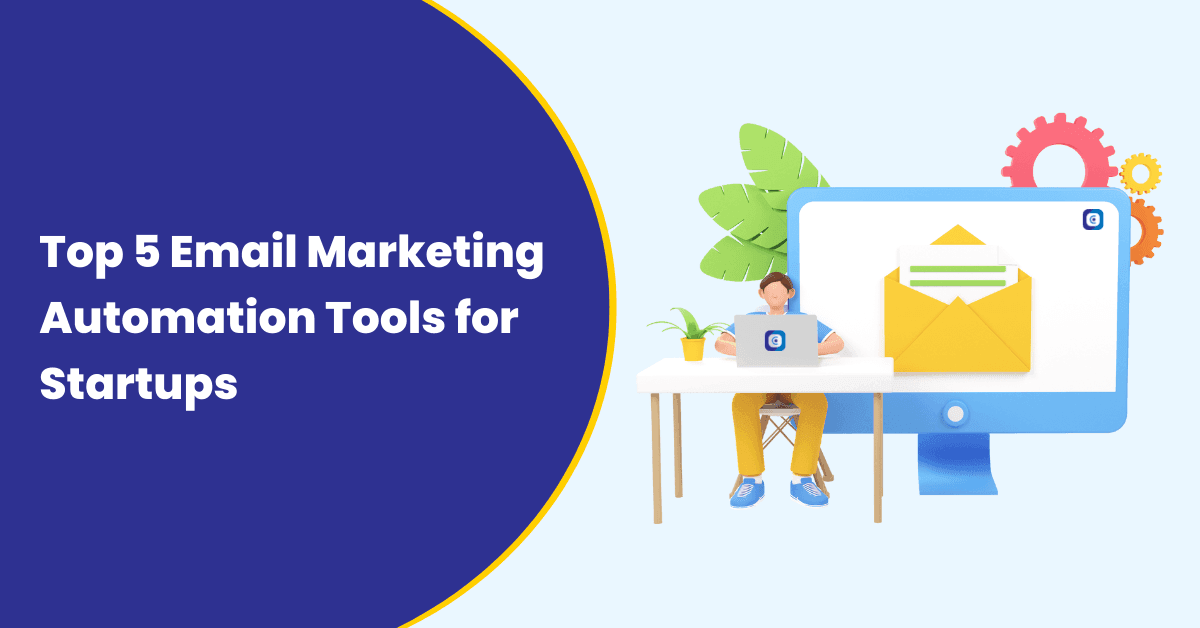 Introduction of Email Marketing Automation
Every business owner is continuously trying to improve their marketing strategy every quarter or half of the year to increase business growth in this digital era, and Email Marketing is playing a vital role in the digital marketing trends on the earth.
Email Campaign automation is the easiest way to create email campaigns and reach the targeted audience with the perfect message at the same moment without doing manual work and it's having automated flows to optimize the open rate and increase the ROI of your startup business.
For example, Recent data shows by Hubspot (Marketing Statistics for 2022) that companies are using automation software to generate twice as many leads and increase sales by the most user-friendly sales-driven automation tools and software for broadcasting the email campaigns.

In other words, if you have a startup business that does everything online, I think all that email marketing automation could be something that's really worth getting involved with.
To perform an email campaign smoothly, here we mentioned the top 5 email marketing automation tools that can use for our email marketing activities.
List of the Top 5 Email Marketing Automation Tools
1. ActiveCampaign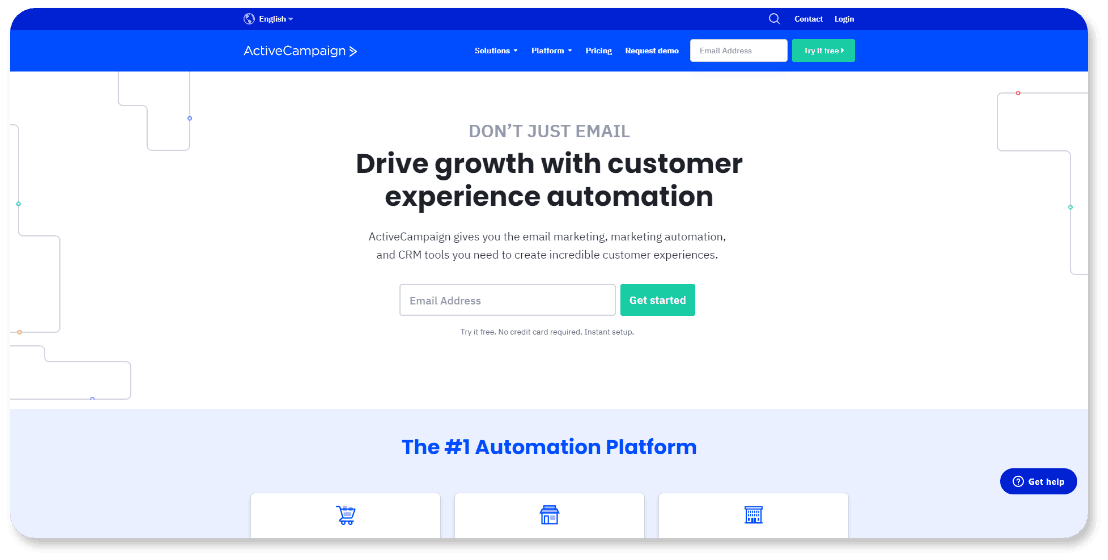 ActiveCampaign is the top and best email marketing automation tool for setting up an email campaign with your user database. It's used by almost 130K organizations which cover every industry of the trending market. It helps to create drip email campaigns that will increase your user engagement, involvement, interest, demographics, and history.
ActiveCampaign is a leading email marketing software tool that provides various email workflows and series to showcase your product in a different way through email campaigns such as Welcome Series, New Subscriber Series, Retention series, and so on.
Top Features of ActiveCampaign
400+ Email Automation recipes.
Multiple Sending channels such as SMS and Email.
User-Friendly CRM.
User Segmentation with separate tagging.
In-Built Landing page design.
100+ Responsive email templates.
800+ 3rd Party Tools Integration such as Google Sheet, Twilio, and ActiveChat.
Custom Goal Tracking and Sales Analytics Dashboard.
2. HubSpot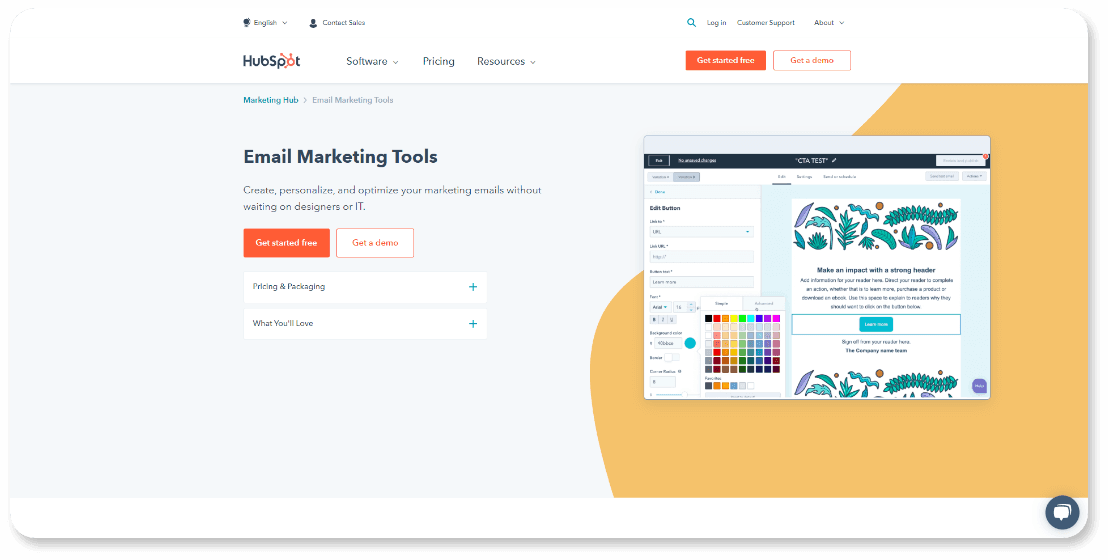 If you're aiming for your product brand reliability, HubSpot is the right and efficient email marketing automation tool for your startup in 2023. Additionally, HubSpot is one of the classic marketing technology companies in the world. Their seamless product set increases far beyond email marketing activities. Apart from that, They have launched multiple marketing productivity tools such as marketing, sales, operations, and customer services.
HubSpot is a top email marketing software for startups. It is very easy to use where you do not need to code the email template, just you can design your email template by drag-and-drop the various sections such as header, footer, text part, images, CTA, and so on.
Top Features of HubSpot
Email Drip Campaigns option for lead nurturing.
Easily customize workflows.
Lead Management
A landing page and Form Builder
Account-Based Marketing automation.
Campaign management tools
Tracking the marketing performance
Custom reporting
3. Sendinblue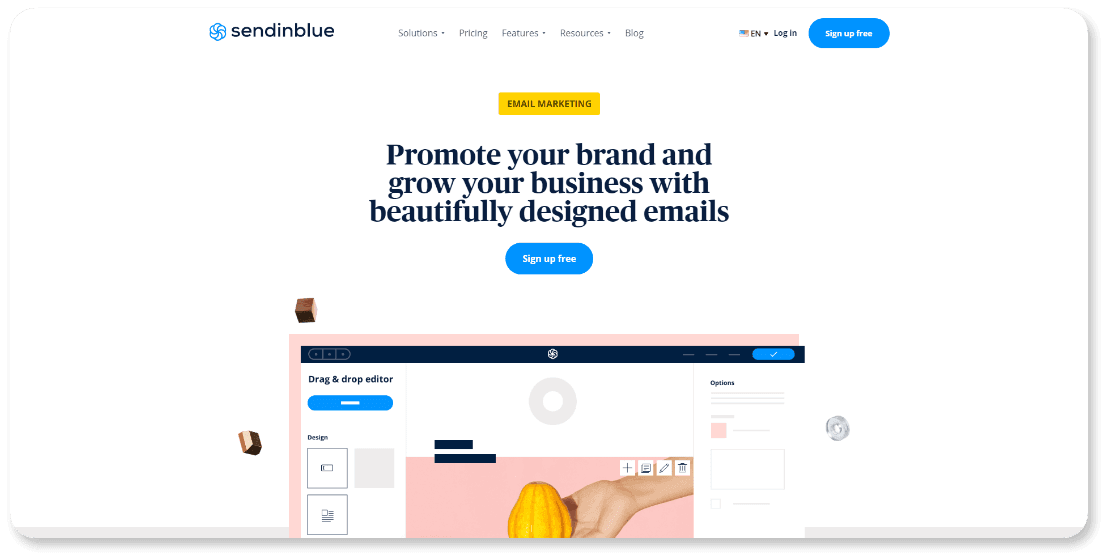 Sendinblue is one of the most useful e-mail marketing software in your small commercial enterprise to mid-stage commercial enterprise business. They're offering multiple packages based on the number of email credits you want to use and pro features. It's also high-performance email marketing software that provides email automation features with unlimited email data storage.
If your business has a mass email database and you want to utilize and store that in your marketing activities to increase your sales, Sendinblue is an excellent option for your startup or business.
Top Features of Sendinblue
Email marketing automation
Email data segmentation
CRM for email campaigns
SMS and Email marketing
Connect live chat
Transactional and promotional emails.
Build custom landing pages.
In-built contact form for lead generation
Integration with Facebook Ads.
4. Klaviyo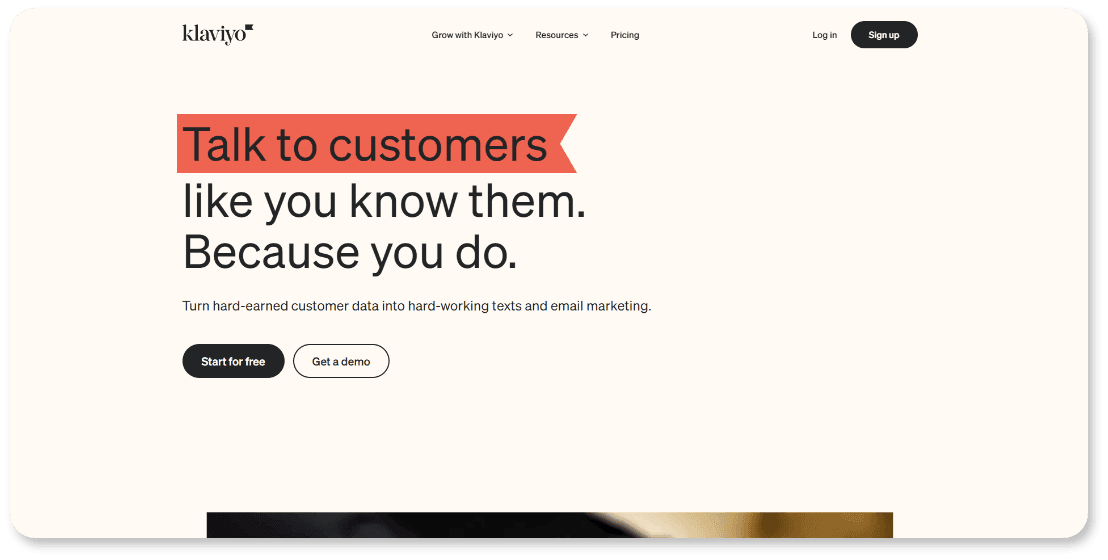 Klaviyo is a cloud-based marketing automation software, especially for the eCommerce and SaaS product industry. It provides a one-to-one email marketing campaigns experience to every customer. You can integrate more than 400+ 3rd party software to measure and improve sales by using klaviyo email software. It provides 360-degree solutions in email marketing activities such as email campaigns workflow, various inbuilt email series, email segmentation, single-click integration, and drag-and-drop email template creation.
For eCommerce platforms such as Magento, Shopify, and BigCommerce, Klaviyo easily integrates the email campaigns by using their API to make your workflow customized and effortlessly. Not only email campaigns automation, but it provided SMS marketing automation campaigns to send SMS on your eCommerce activities.
Top Features of Klaviyo
Most powerful segmentation
Customized and Performance tracking reports
Responsive email templates
Integrate with 400+ 3rd party products.
Website tracking
20+ email series for eCommerce
Pre-built autoresponder by Email and SMS.
5. Omnisend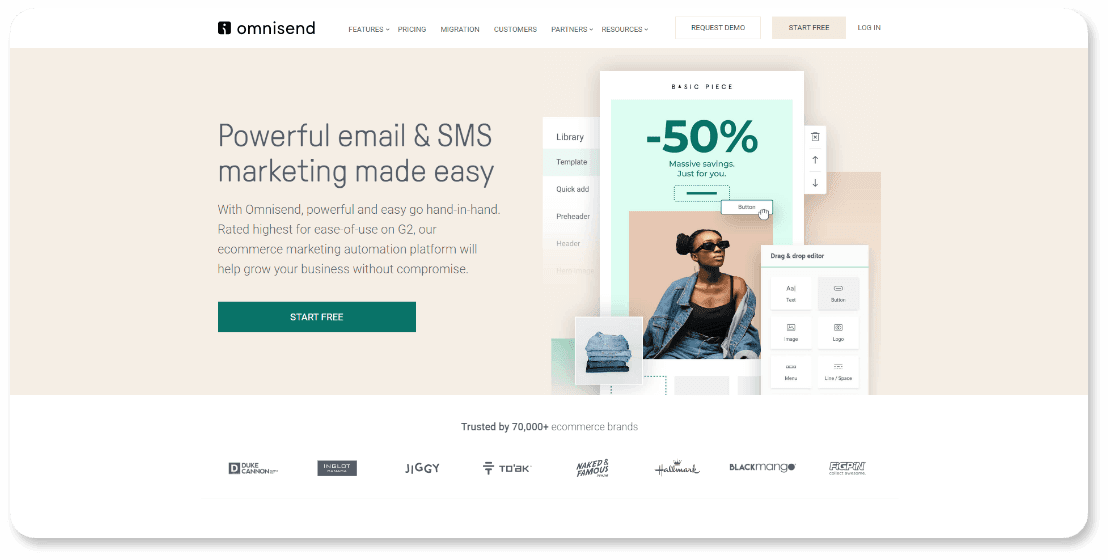 Omnisend is a one-to-all marketing automation software which is mostly used for eCommerce businesses. It allows you to create responsive and user-experience email templates with a visual drag and drop email campaign builder that will reduce your 100% efforts to code on the HTML side. It means, if you don't have HTML knowledge, you can easily create an email template by using their builder.
It allows you to connect with your ongoing digital marketing campaigns such as Google ads, Facebook retargeting ads, and web push notifications. It also provides in-built workflows which you can use based on your customer behavior after running the test campaigns. It has paid plans starting from just $16/month and it increases depending on your customized things like contact list, SMS details, and the number of email credits you're going to use for your eCommerce email marketing automation campaigns.
Top Features of Omnisend
Email, SMS, and Push notifications
Transactional& Marketing email campaigns,
E-commerce segmentations
Custom reporting and retargeting
Email A/B Testing
Custom polls and surveys
Lead generation form and popups.

Conclusion
If you run a small business or a newly launched startup, email marketing automation is a more important activity in your digital marketing planning in this competitive market.  It'll give you reliable and scalable opportunities to increase sales and customer retention through various email marketing automation workflows or series. Nowadays, email marketing automation is expanding widely in this new digital era. 
Our startup consulting services are dedicated to providing comprehensive support and guidance to startups, enabling them to navigate challenges and achieve sustainable growth.
Hope this article will help you to choose the right and more reliable email marketing tools for your new startup or eCommerce business. Still, if you're worried about how to establish your email campaign for your business, connect with our top email marketing automation experts in our team. We're having more than a decade of experience in email marketing. Our dedicated email marketing automation experts will help you grow your business digitally.