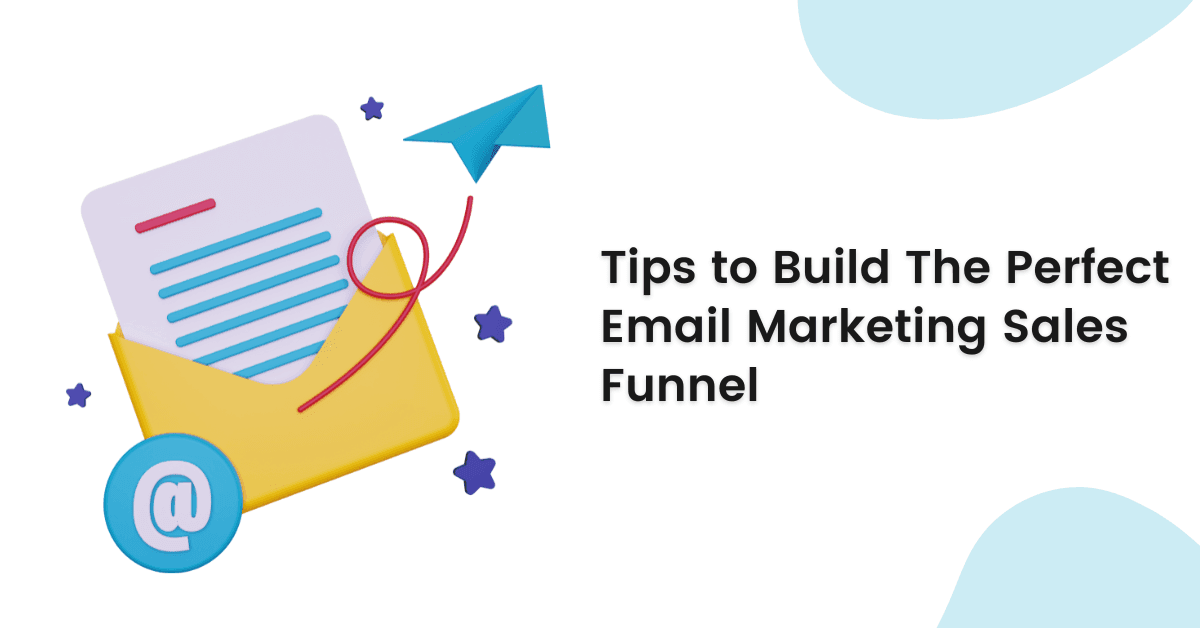 Introduction
Do you want to generate more sales on the Internet? And for this, have you considered broadcasting email campaigns?
You are right! Email is still the most direct and efficient way to connect with your prospects to turn them into customers. This lever in Digital Marketing is called Email Marketing.
Developing and growing your subscriber list should always be the number one priority when starting your online business. However, for your email marketing funnel to affect your audience, you need to take a more strategic and personalized approach. Creating an email marketing funnel can be one of the trickiest aspects of growing a successful online business.
In this blog, we highlight how to optimize the Email Marketing Sales funnel to generate a regular flow of prospects and then turn them into customers. It is aimed in particular at entrepreneurs, regardless of the industry, they belong to, who are ready to invest their time in Email Marketing.

The Importance of Email Marketing for Every Type of Business
Email Marketing converts better than any other social network. In fact, the email conversion rate is 50% higher than the average of other traffic sources. In addition, the return on investment (ROI) of an email campaign reaches 3,800% if implemented correctly.
So whether you run a travel portal, an eCommerce business, a logistics company, a real estate firm, or any other business, Email Marketing can help you drive business. What you need is the perfect sales funnel.
Ways to build the best sales funnel for Email Marketing
1. Build a List of Email Addresses of Your Target Customers
Even if buying email address lists seems a great shortcut, we would never recommend it! Basically, people who do not subscribe to your contact list by themselves have very little chance of becoming future buyers. Sending them anything is a waste of time and money.
Once this principle is acquired, to start well, you need 2 tools:
A registration form
And a system for sending professional emails
With a good automation tool, you easily create your registration forms, targeted and personalized, to integrate on your company's website wherever you want. And to maximize your conversions, you define when it is appropriate to show your forms and to whom.
2. A Good Email Campaign Tool
For sending emails, you will need a good tool, which is easy to configure and has an intuitive interface. The right tool can help you:
Build basic registration forms that can be quickly integrated into your WordPress site, which is enough to get started
Segment your subscribers so that you can send the right type of communication.
Configure your automatic responders
Finally, view all the essential indicators to measure the effectiveness of your campaigns
3. Segment Your Contacts to Send Them Targeted Messages
Segmenting your subscriber list consists of grouping your subscribers into small groups according to specific criteria, in order to send them personalized and relevant emails. Rather than sending the same email to your entire list, send a targeted message to each segment.
Quite simply, because on average a segment:
Increases your email opening rate from 20% to 33%,
Increases your clickthrough rate from 9.5% to 14%,
And decreases your churn rates from 1% to 3.9%.
Here are 6 Criteria to Help You Get Started:
New subscribers: For example, send a welcome email (or series of emails) to any new subscriber,
Preferences: For example, subscribers who are regular readers of your blog articles about emailing versus those who seek information on WordPress.
Interests: For example, your subscribers whose profession is "real estate agent" or the pros in your sector of activity who wish to offer a guest article.
Geographic: For example, invite your subscribers to reside around the place of an event that you organize.
Opening rate: For example, reward your most loyal subscribers with a special promotion.
Inactive: For example, relaunch your subscribers who have not clicked on one of your emails for 3 months with a specific action that you want them to do.
4. Start Designing Funnel
By using the principles of a sales funnel in your Email Marketing Strategy, you will be able to guide your potential customers through their steps to strengthen the relationship, regardless of the stage, they are in. Using the "Funnel" system will help you screen potential customers who are really willing to reach the conversion stage.
Use automated messages, segment your lists, use dynamic fields to personalize your messages and view your statistics. This will help you can recognize the ideal content for your users and get better results by using the Sales Funnel for Email Marketing.
Sales Funnel Automation
You are now ready to automate this whole process to turn your email campaigns into a lucrative business! The autoresponder is arguably the most powerful tool in Digital Marketing for making sales. Experts in Digital Marketing call this Email Automation.
Indeed, a series of well-designed emails has 3 objectives:
Engage your contact list,
Build relationships,
Transform your prospects into customers.

Once the email automation is in place, your task is almost finished. You can free up time to find other growth opportunities for your business. By setting up automatic responders, your company stands out from your competition by exploiting relationship marketing. It is a great way to automate your prospecting if you have a B2B or B2C activity.
There may be several tools in the market for automation of your Email Marketing Sales Funnel. However, considering the features and demand, the cost of these automation tools can be higher in the long run.
In such a scenario, it would be best to own your personalized Email Marketing application or software development. At OneClick IT Solutions, we make this job easy for you. Our team of experts can help you develop automation tools that will simplify Email Marketing. With our tool, you can create different types of sales funnels as well as autoresponders seamlessly. The tool also offers detailed reports and analysis for further modification of the funnel to improve results.
So, what are you waiting for? Get in touch with our experts and create your own Email Marketing tool today!