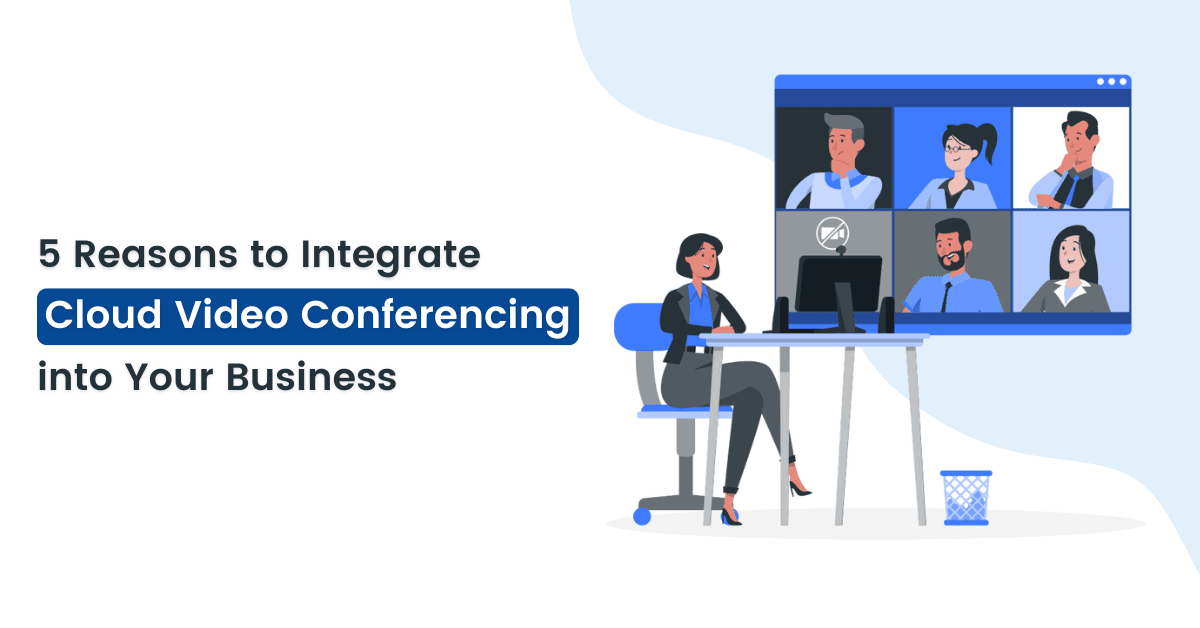 Introduction of Video Conferencing
Today, organizations small and large all have one thing in common: a dispersed workforce that needs to be brought together at some point. Until now, to carry out a cloud video conferencing, it was necessary to acquire expensive equipment, multipoint or point-to-point. A very high investment that did not guarantee real compatibility with other external services or risked not convincing internal users.
Today, thanks to Unified Communications, the need for mobility, the versatility of the cloud, and even faster and more reliable Internet connections, video conferencing has successfully entered the corporate world. A Unified Communications platform based on WebRTC technology eliminates the need to download a plugin or a dedicated client to be able to establish a video conferencing connection, and allows the use of a simple Internet browser.
The pace of work is increasingly fast and dynamic, and flexibility within the company is a major asset to ensure success. Communication is the keystone of such a change. Companies can adapt to such changes with the adoption of web conferencing as a communication tool, either internally between employees, or externally with customers or suppliers.

Top Reasons to Integrating Cloud Video Conferencing
1. Simplify Decision Making
Naturally, video conferencing makes your interlocutors more responsive to any proposal for ideas, allowing you a direct view of their impact. Your ideas are all the more subject to reactivity when you share your screen with the other participants. This gives a fresh breeze to your collaborations and it allows you to discuss any development, content, design, or any other point relating to these ideas in a fluid manner with your team. Integrate cloud video conferencing then helps you make these decisions quickly within your company.
2. Drive the Business Faster
A video conference done well is equivalent to corresponding with your colleagues and associates instantly, no matter what system they are using. You must therefore make sure that it is multilingual and understands any other video language such as Microsoft Skype for Business (Lync), as well as all standard equipment and software (H.323 / SIP standards) such as Cisco, Polycom, Lifesize, etc. Only then can you consider your systems and equipment to stand the test of time.
3. Save Money and Increase Productivity
Using planes, trains and cars is expensive. Allowing your teams to meet in a virtual meeting room cuts costs and saves you time, it's that simple. But you have to be sure that your cloud video conferencing solution allows you to make standard scheduled conferences, but also to join multi-party meetings instantly. Increased productivity is not only time saved but also ease of use of the system. Ideally, your video conferencing system should just work without any expertise needed or any complex setup.
4. Always Go Further
The days will come when essential employees will be on the move, working from home, or at a customer site. Today video conferencing should be available to all employees, who could finally stay connected to each other wherever they are. This incredible flexibility can be achieved by giving everyone a mobile terminal suitable for video conferencing while ensuring that this solution can communicate with any other equipment such as PCs, tablets, and smartphones. This will allow you to invite people from outside your organization as well. Make sure that this additional capacity is available at no additional cost (as it is essential).
5. Added Value for All Your Meetings
There are a plethora of inexpensive and even free video conferencing options. Microsoft Skype and Google Hangouts are great, but they depend on a good internet connection and an unstable system with its own flaws. When you need a video conferencing system to work straight out, every time it is important to go for credible and secure solutions that deliver the best audio and video quality.

Conclusion
A customized & Integrate Cloud Video Conferencing solution for your organization can be an answer to your requirements. Cloud-based solutions offer software for public download, which of course allows you to invite additional people to video meetings – at no additional cost. If you are looking for similar video conferencing app development and services, connect with us.