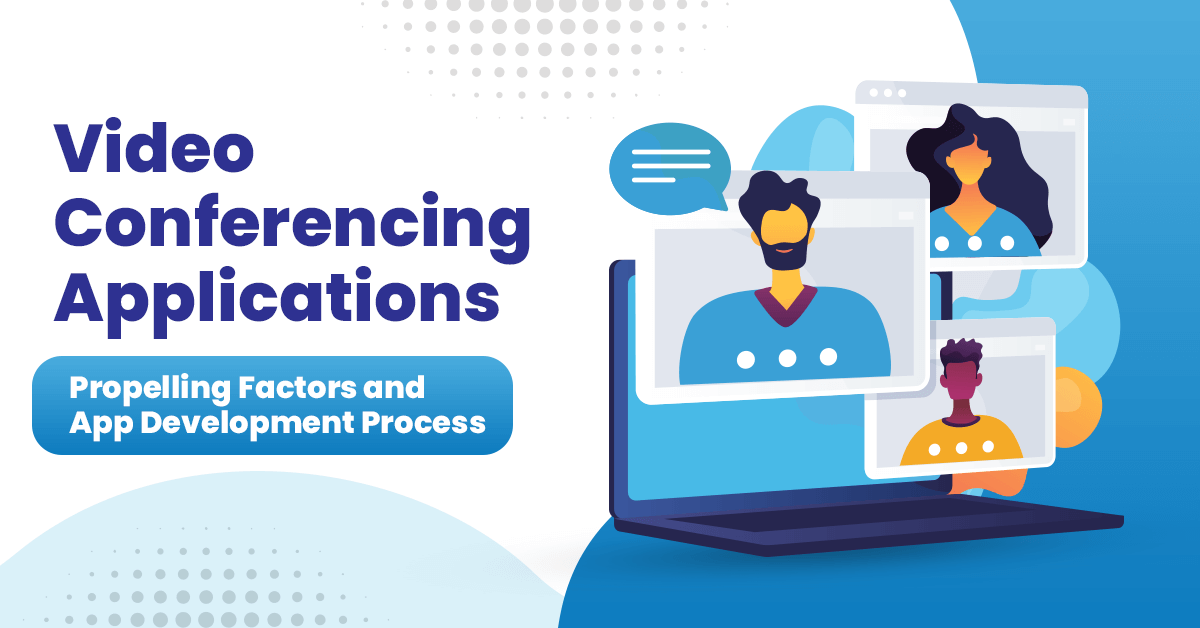 The modern business environment has seen major advances in technology, which has led to the growth of remote work, virtual communications, and the global expansion of businesses. To remain competitive and continue to grow, organizations must maintain relationships with partners, suppliers, and internal teams. This can be done through video conferencing apps platforms like Zoom, and GoToMeeting which allow people to collaborate remotely while saving time, money, and travel expenses.
What is a Video Conferencing Application?
Video conferencing app enables people to communicate over the Internet via video and audio with other individuals or businesses. Such apps have gained prominence not only among end-users but also across global businesses; as they come with a variety of features like file sharing, real-time chat, file transfer, and many more.
Key Findings: Statistics Say It All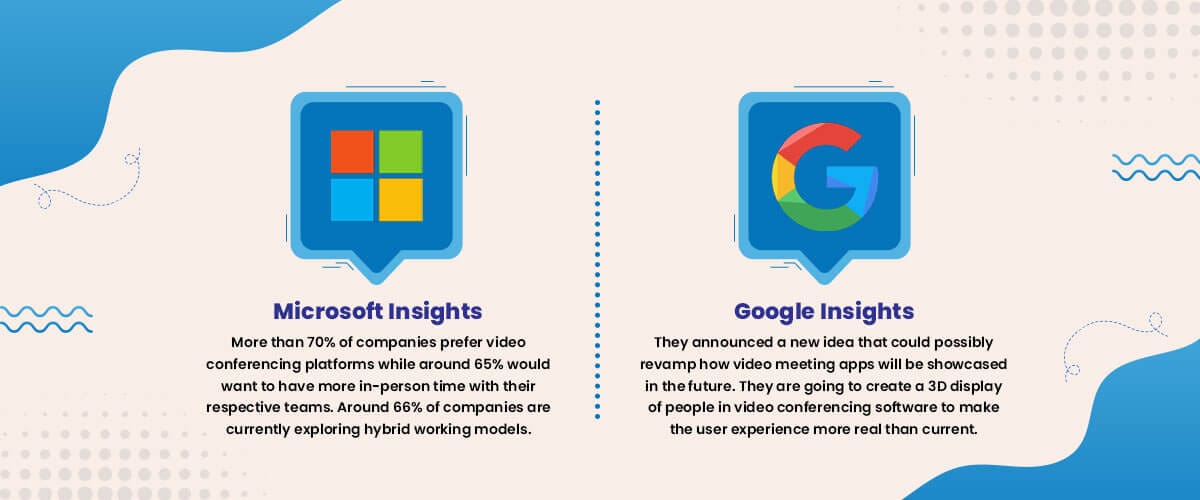 How to Make a Video Conferencing App like Zoom?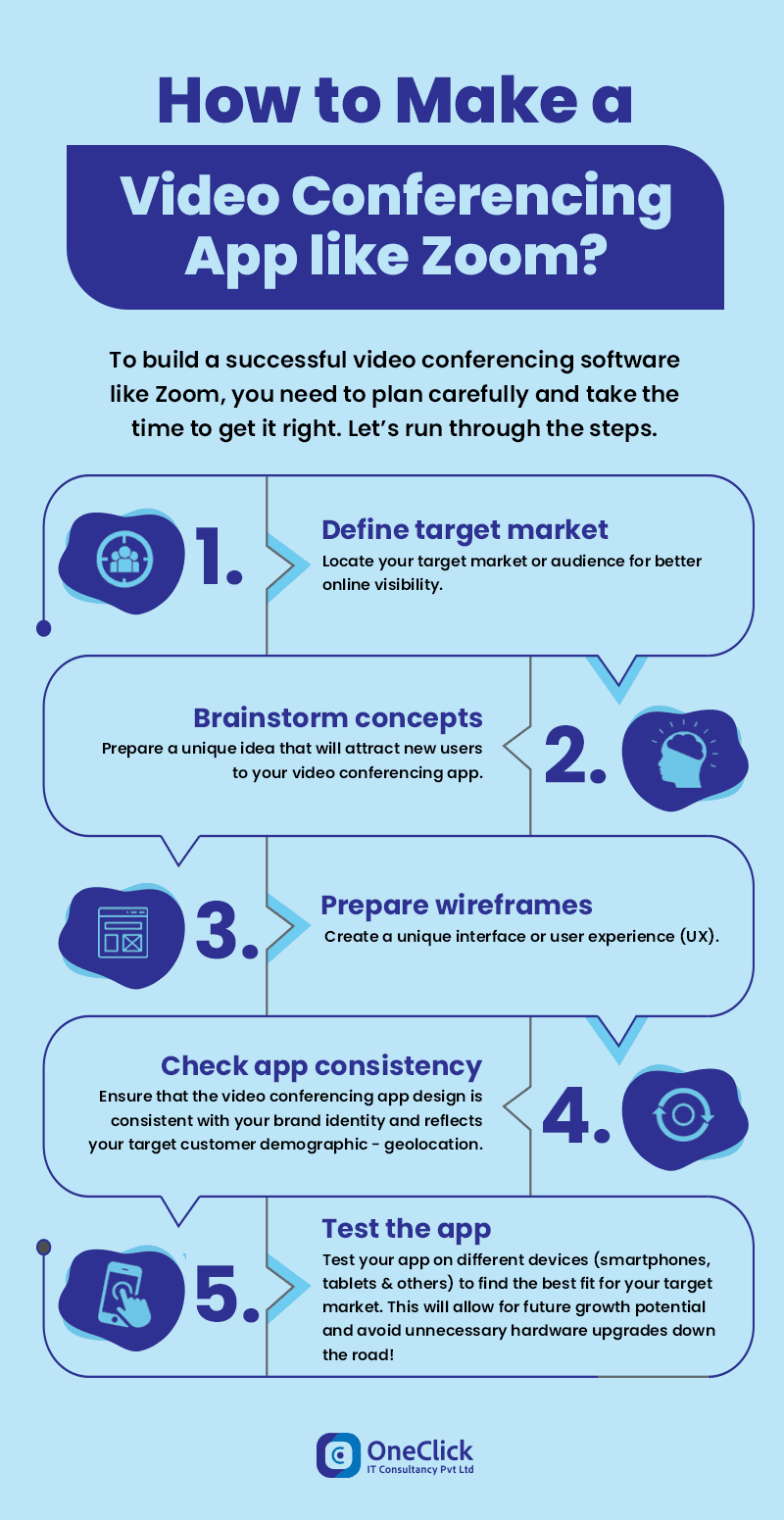 Can I Make A Video Conferencing App Like Zoom?
You can build an app like Zoom in a matter of days, not months or years. There is no need to waste money on resources or hours of your time. To make an Android app, you should prefer App Builder it's the largest market for mobile apps.
And getting the status of an app developer is much easier and cheaper than doing it on Apple's platform. App Builders offer ready-to-use software development technologies that allow users to create video conferencing solutions without coding knowledge or experience.

FAQs About Video Conferencing App Development
1. How much does it cost to develop an app like Zoom?
The cost of video conferencing apps like Zoom depends on several factors, such as developer hourly rates, design, and features. However, one of the primary factors influencing the total development cost of an app is its hourly rates and this differs from region to region. For instance, hourly rates are higher in the US and Eastern Europe than in India.
2. What all sources are needed to build a video conferencing app?
You should hire an experienced project manager, certified Android and iOS app developers, Back-end developer UI/UX designer, and Quality analyst or expert in your team to make an app like zoom.
3. How to hire a developer for a video conferencing app?
There are two ways to do this: 1) Search Google, LinkedIn, Clutch, and other platforms for developers; 2) Contact us for help. We have more experience in developing video conferencing app solutions than anyone else in the industry.
4. What are the top virtual meeting platforms in 2022?
Zoom, Google Meet & Skype are in the top 3 respectively. They are easy to use, a great time-saver, highly secure and trendsetters in the world of virtual video conferencing.