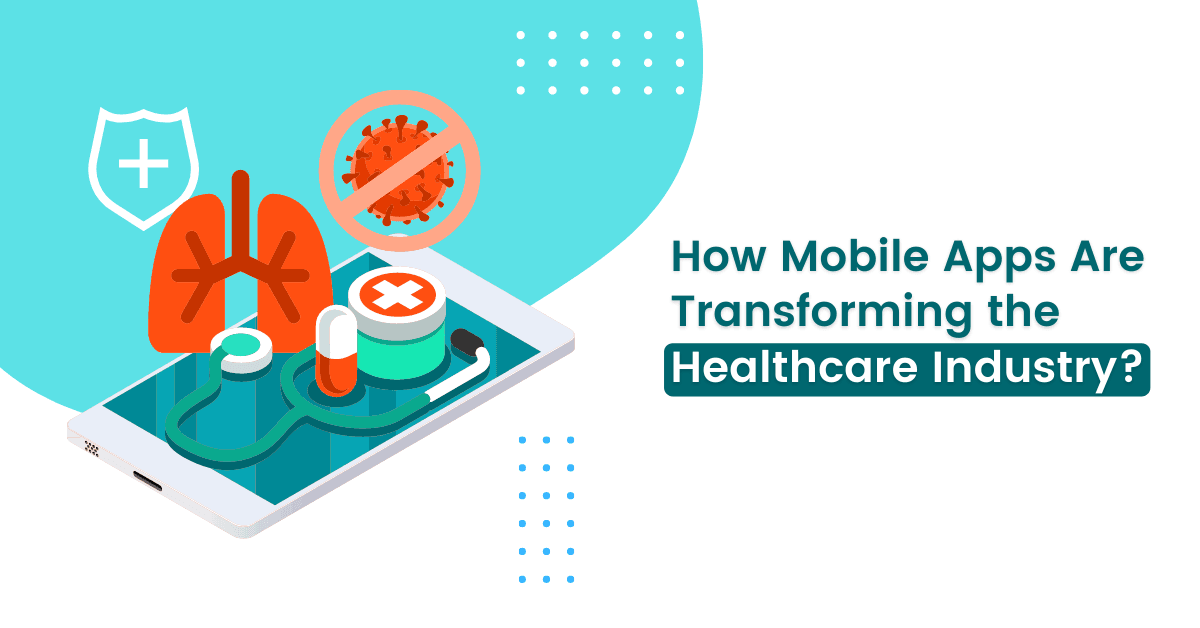 Introduction to the Healthcare Industry
Mobile apps not only help patients but also allow doctors to store personal health data in a hassle-free manner in the healthcare industry.
By the end of 2020, connected health devices are estimated to rise to 161 million in 2020. New technologies are at the heart of health, quite literally. Artificial intelligence, telemedicine, Big Data, IoT, the health sector is going digital and healthcare mobile apps are blooming.
Medicine is acquiring new mobile applications, tools, and services every day to improve patient monitoring and medical practice. All this can also be termed e-health. E-health encompasses telemedicine, a medical practice that uses various telecommunication technologies to provide medical diagnoses or remote health care.
One of the goals of these online doctor consultation apps is to facilitate access to medical services in remote rural communities. There is also m-health (mobile-healthcare) which in turn allows services to be offered via numerous healthcare apps for patients available on smartphones/tablets.
Xamarin, a cross-platform development framework within .NET, allows developers to build native mobile applications for iOS and Android using C#. Xamarin offers code-sharing capabilities, reducing development time and effort by enabling the reuse of code across multiple platforms.
All of these services aim to offer real-time monitoring of patients, to obtain a rapid and precise diagnosis. This not only improves the outcome of treatments but also allows for more effective detection of diseases.

Statistic Fact About Healthcare Industry
By leveraging technology, healthcare professionals seek to reduce costs and facilitate access to treatment to enhance the patient experience. A winning system for all, if the stakeholders act responsibly.
The care offered must be accessible and coordinated, as must the services which must allow continuity in the care prescribed and granted. All this must happen in a comfortable physical environment where emotional support is available and developing innovative healthcare mobile apps for both iOS and Android platforms.
The quality of care offered by a health facility would also be based on three interrelated indicators: patient safety, clinical effectiveness and patient experience. Developing healthcare mobile apps is the need of the hour if you wish to enhance patients' experience.
Digital Transformation in Healthcare
Here are some of the recent technologies recognized to have great potential in the health sector:
1. Internet of Things (IoT)
In healthcare mobile app development, IoT can be used to connect several medical devices, in order to provide real-time information to healthcare professionals. With IoT begins the ability to collect, sort and analyze information in real-time. This can be done through healthcare apps for patients present in wearables or other devices.
2. Artificial Intelligence
The growing need to collect clinical information precisely in real time requires the creation of new tools. This will help the medical professional to enhance their relationship with the patient. One such example is the online doctor consultation apps.
With Artificial Intelligence tools, the doctor will interact with his patient within the framework of the consultation. During this time, a voice assistant will capture the exchanges and will be able to enter the relevant information to be entered automatically in the computerized file. The doctor will only have to focus on the patient and the diagnosis.
3. Voice Recognition
Today, with the evolution of the cloud and cognitive IT commands, voice recognition is becoming a key component of human/machine interaction. Thanks to major advances in the field of Artificial Intelligence and Deep Learning, voice recognition provides unrivaled precision by contextualizing dictated content.
Voice recognition technology allows a user to create their profile based on dictation of just a few seconds. The solution adapts to changes in the user's voice, in the event of a cold, change of microphone or environment. The cloud-based software solution and development then offers relevant recommendations and ensures compliance with regulatory requirements, leading to better quality care. In doing so, it makes it possible to avoid going back on medical files and minimizes the loss of time which would be induced.
4. Big Data
From personalized patient monitoring to medical research on rare diseases, Big Data will soon become an essential tool for healthcare professionals. The collection of health data is now commonplace. It is carried out by health professionals (medical records, clinical trials, DNA analyzes) or by individuals themselves via various connected objects (watches, bracelets, clothing).
Not only does the cross-referencing of this data produce synergy between the various players in the health system, but it also allows the implementation of real-time and remote monitoring of patients.
The use of Big Data can prove to be decisive for cross-checking data of healthcare mobile apps from different origins (clinical, genetic, and patient exposure to multiple environments). And thus contribute to the advancement of research of rare diseases. The information on the state of health of individuals in a given region helps to identify the rise in the incidence of diseases and to alert health authorities.
5. Blockchain
Blockchain technology allows patients to take charge of their personal data. As such, they can decide if they want to share it, with whom, and when. But it is also a great way for doctors who offer online consultations to share information with one another.
Blockchain's recently developed technology is seen as the ultimate key to solving the challenge of managing ongoing patient records. This can be easily integrated with an online doctor consultation app.
In this new technology, a decentralized ledger will become the authoritative source for patient records. This will solve the problems encountered when transferring data on fragmented systems.
The healthcare industry as a whole is said to potentially save up to $100 billion a year by 2025 simply by using the blockchain. In addition, according to BIS, a research company based in the United States, the health sector with the blockchain will be worth $ 5.61 billion by the end of 2025. In 2018, the sector represented $176.8 million.

To Conclude
E-health appears to be one of the major solutions to the great challenges of our time. Personalized medicine, tailor-made treatments, and precision medicine are concrete examples of the immense impact of new technologies on current medical practice. Both patients and the healthcare sector benefit. Hence, it is time that healthcare professionals and companies to adapt to this growing trend and become a part of the digital transformation.
If you are a part of the healthcare sector and plan to develop a healthcare mobile app to enhance the patient's experience, we can help you. Get in touch with our experienced team of developers. With nearly a decade of experience, we have helped several service providers in healthcare mobile app development and also specialize in creating customized healthcare website designs to suit your specific requirements.