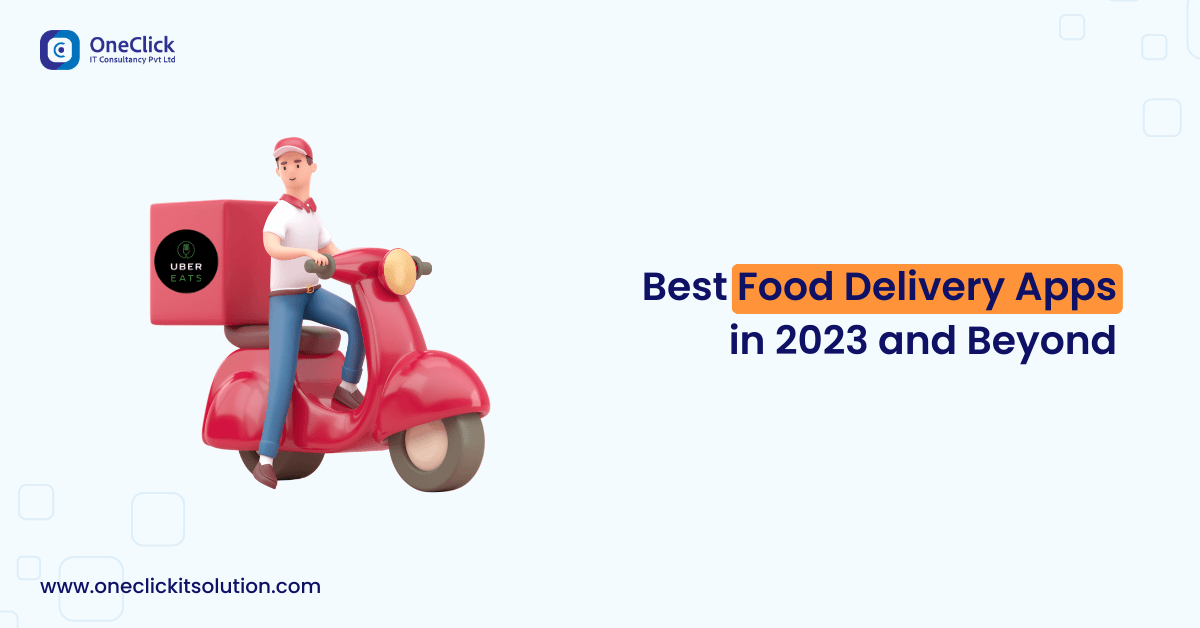 The food industry is a trillion-dollar business of which, online food delivery is just a small part. In the wake of the current scenario, more and more customers prefer sitting in the comfort of their homes and enjoy their food. Online food delivery apps usage has increased over the last year. The majority of people lack the time to cook.
With these applications, you can have food delivered to you anytime, anywhere, and with ease.
With such high demand, the food delivery business is estimated to grow to a whopping $956 million by 2023.
Recognizing this opportunity, many restaurants, and food businesses are now venturing in this arena.
On-demand food delivery app development companies are now offering businesses with feature-rich apps to engage more customers and ease the online ordering process. Here's a list of the best online food delivery apps in 2023.
Order your favorite dishes and have your meal delivered to your home with these five apps for iPhone and Android.
All you need to do is download the best meal delivery apps, choose from restaurants around your home and order with your smartphone.
1. UberEats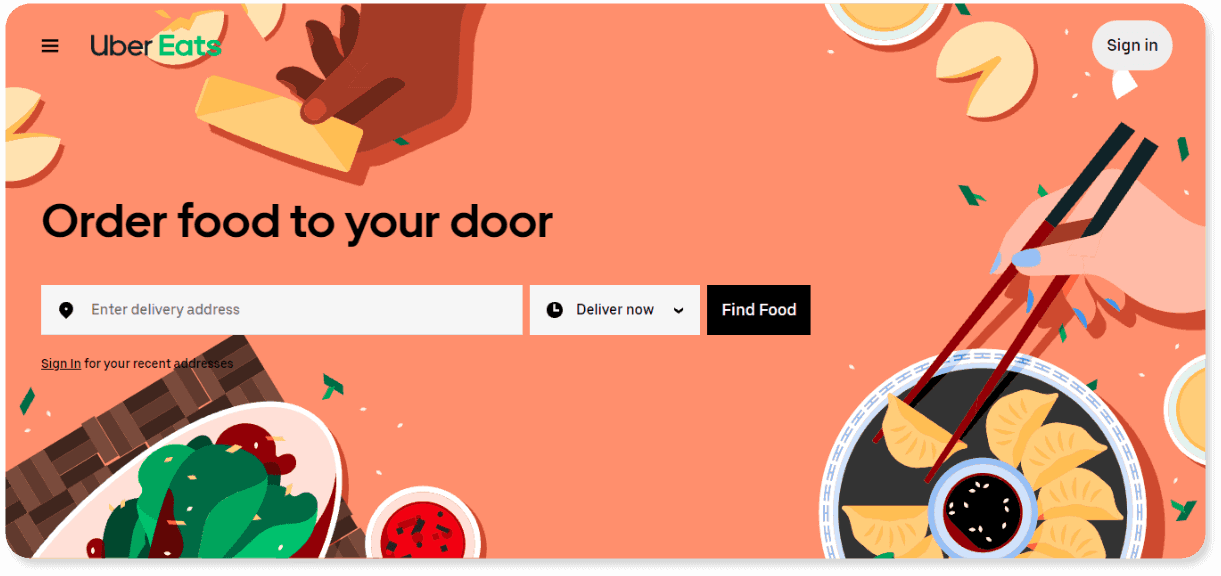 Uber Eats is one of the best online food delivery service provider, due to the phenomenal success of the UBER app. While Zomato took over the enterprise in India, it is still a preferred and popular online food ordering app in other parts of the world.
UberEats works in partnership with a wide variety of restaurants. Whether international restaurant chains like the McDonalds or local restaurants, the choice can satisfy almost all the desires and tastes of customers.
With UberEats, you can search for restaurants by cuisine around you and order food quickly. You can also track the status of your food and the deliveryman through the app.
For UberEat users, there are special offers which includes impressive discount, available only in the app.

2. Deliveroo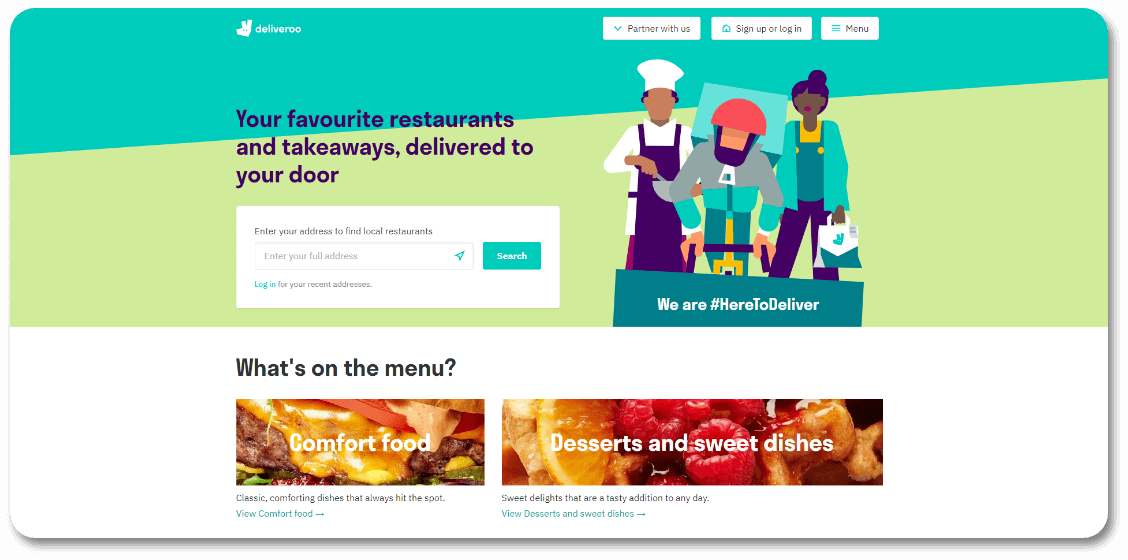 Deliveroo offers the best on-demand food delivery services in hundreds of cities around the world. This application has become one of the most popular in Europe.
Thanks to this service, it is possible to order food in restaurants of all kinds, from fast food to gourmet restaurants. Fast meal delivery and coupons appeal to customers who want the best meal delivery at home at affordable prices.
3. Just Eat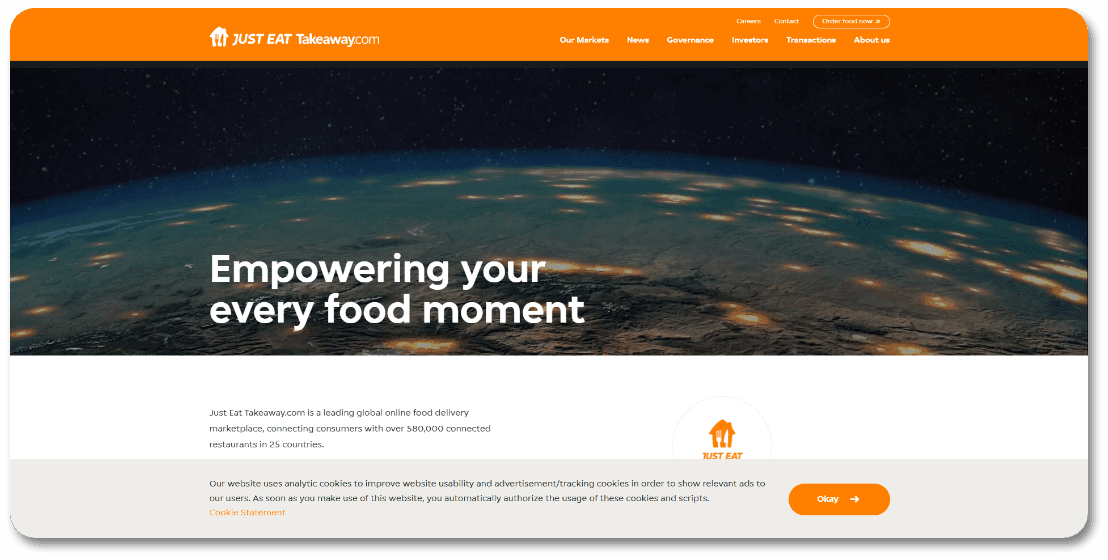 Considered to be number 1 in France, Just Eat is the first site to have successfully linked more than 5,500 restaurants offering home delivery services to its customers.
Formerly known as Allo Resto, the British company launched its mobile version in 2010, which greatly contributed to its success. In 2018, it was renamed Just Eat.
Just Eat has a large and diversified portfolio of partner restaurants, to the delight of its customers who can order vegetarian dishes as well as low gluten or halal dishes.
4. Grubhub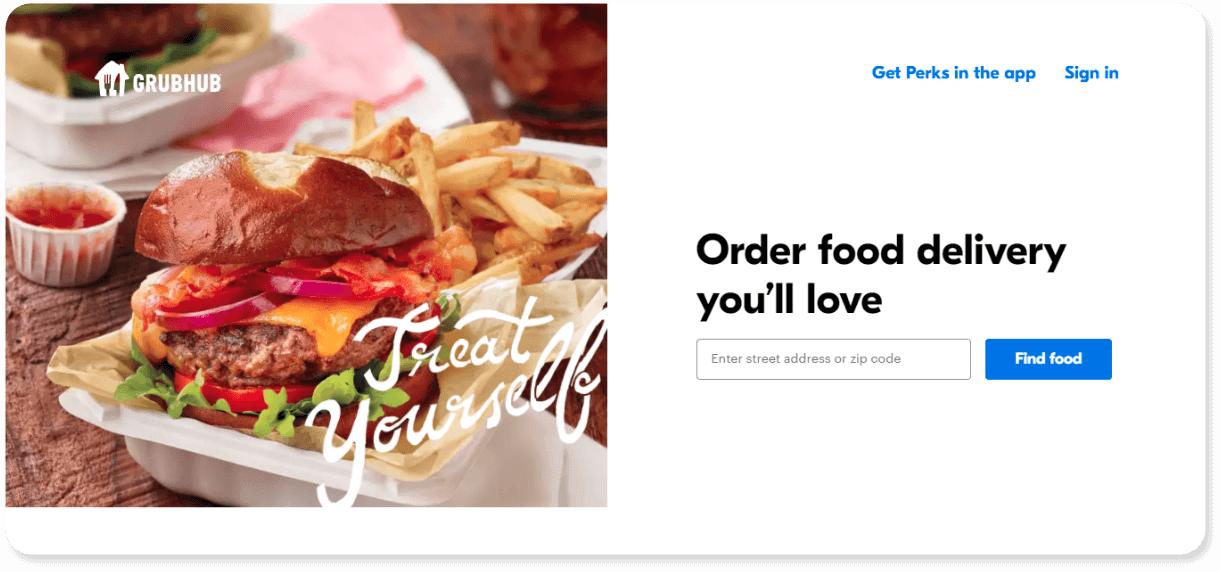 In the United States, Grubhub is the third-largest online food delivery service provider. A pioneer in the sector, the firm is affiliated with more than 140,000 restaurants, records more than 450,000 daily orders and has more than 21 million active users.
5. Doordash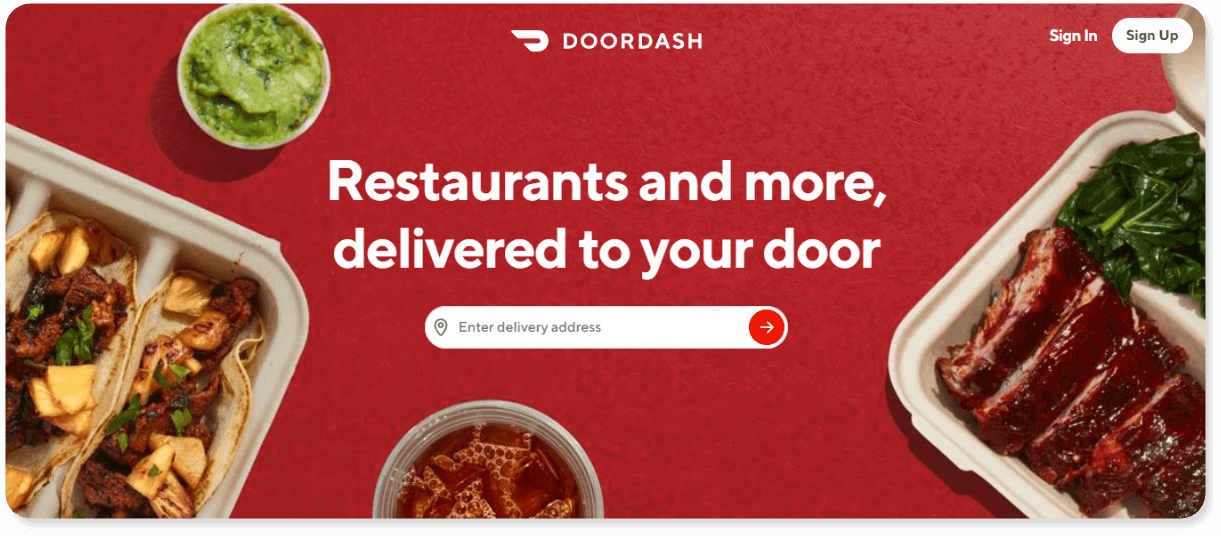 Recently ranked as the most popular on-demand food delivery app, DoorDash is located in over 4,000 cities of the world with over 310,000 restaurant collaborations. The application interface is a bit cluttered but useful. You can browse through the menu based on cuisine, rating level, price, and vegetarian options.
It also displays location-wise featured restaurants and those with additional DoorDash offers and those outside your neighborhood that you may want to try. You can also search for a specific restaurant.
6. Swiggy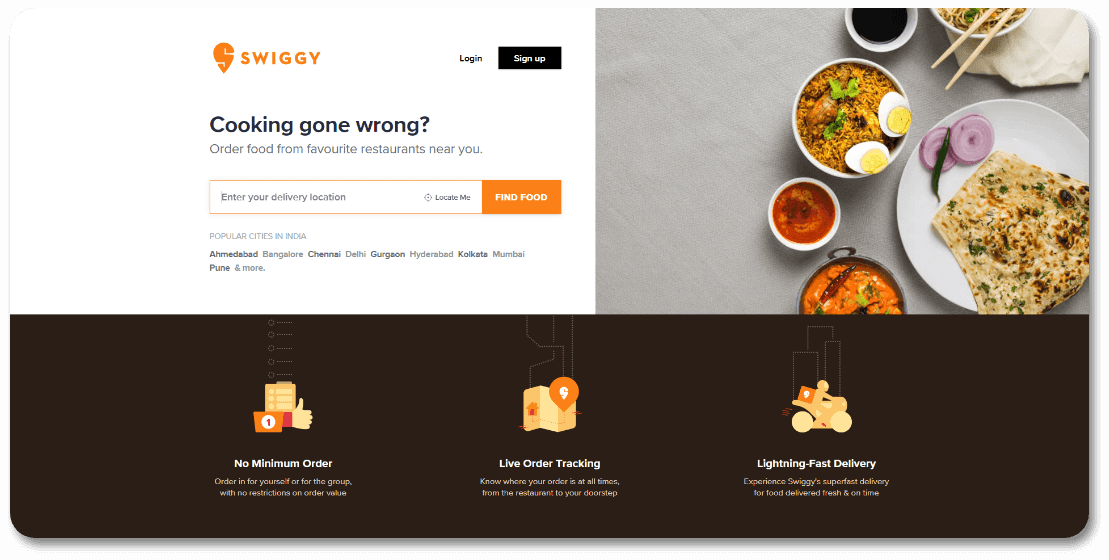 An interactive UI/UX makes Swiggy one of the iconic on-demand food delivery apps. Available both on Android and iOS, it is one of the best online food delivery service providers in India.
When you tap a restaurant, you'll see its ratings, delivery charges, estimated time, and distance. The menus are easy to navigate and divided by popular items, followed by your appetizers, main dishes, usual desserts, etc. You can also switch to a full menu view. Tap individual items to personalize and add them to your order.
What is the Best Online Food Delivery App?
Each application has its advantages and deciding which application is the best is not easy. However, we can say that Uber Eats and Deliveroo are the most complete. Available almost everywhere and offering a wide variety of choices, these are the 2 best restaurant delivery apps. But depending on your desires and tastes, other choices may be more appropriate.

What are the Payment Methods of Online Food Delivery Applications?
The vast majority of these applications accept credit card payments. On some, it is also possible to pay via PayPal or with restaurant tickets. Cash payment can also be accepted upon delivery on some of these applications.
To Conclude
From eLearning apps to food delivery, it is all about delivering convenience to your customers. With the number of smartphone users on a rise, it is crucial for businesses to invest in on-demand food delivery app development. This will help you to not only increase your ROI but also stay on top of the game while the market is in its growth stage.
We at OneClick have the required experience and expertise in the best food delivery app development. Our team of experts can guide you through the post-development stage in launching and marketing your app too. Connect with us today.