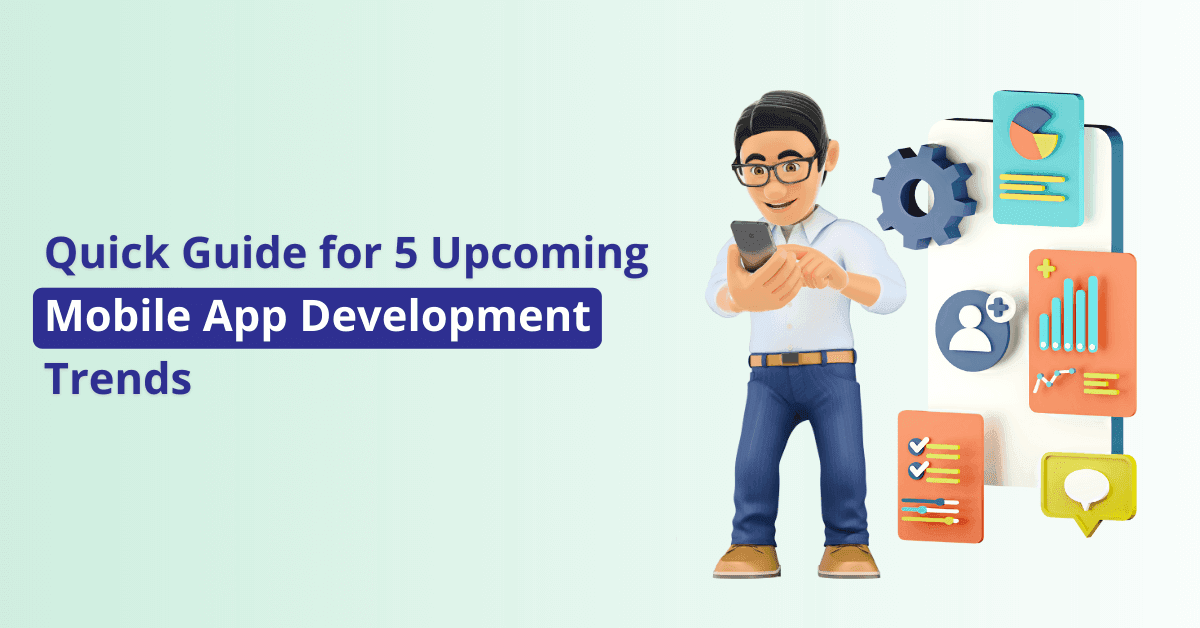 Let's look at how things seem to be changing this year, what are the mobile app development trends in the upcoming year.
2019 was a flagship year for the mobile market, marked by a 20% increase in customer spending and a combined App Store and Google Play revenue of $ 23 billion. A record in the 3rd quarter of 2019.
What could be more exciting than knowing and hearing about new trends in the field of mobile application development?
At OneClick, we have realized in the last two years that mobile applications are becoming the main points.
This year, it seems that the focus will be on the possibility of bringing all physical stores or offline operations online through mobile applications.

1. Entertainment and Video Player Applications
The forecast for 2020 is based on 674 billion hours spent by Android smartphone customers in the Entertainment, Video Players, and Publishers categories worldwide.
Mobile video streaming is flourishing.
People spend hundreds of billions of hours in the 'Entertainment' and 'Video Player and Editor' app categories around the world on Android and iOS phones.
These are streaming services, such as Netflix, HBO or Apple TV, YouTube, or Disney+.
But not only that, but we can also talk about the popular social media platforms that people use for entertainment, just like Instagram, Tiktok, or Snapchat.
Among the latest entertainment inventions, we should mention Twitch, a live video game broadcasting platform that allows the player to interact with their audience and creates a kind of networking/discussion platform.
Similarly, video conferencing apps took the world by storm too.
The usage of these apps has spiked along with the demand for in-house video conferencing development.
It seems that in the short term, new streaming services could emerge as users are always looking for the latest trends and it is possible to see new partnerships in the sector to make market players more competitive.
2. Apple Arcade & Google Play Pass
With these two subscription services for games and applications, a new era has arrived in games.
The subscription system encourages developers to create new innovative games and work on them constantly.
No advertising and no purchase via the app.
Today, most school children already have their own phones, this is an extraordinary advantage.
So, this can be one of the most anticipated features in the mobile application development trends of the future.
3. 5G – Mobility is Key
Players could be the first to benefit the most from the fastest Internet speed available.
Multiplayer online games require a speed that can now be reached and which will be reached even more easily very soon.
A faster 5G network and adapted mobiles will quickly create a need for games that can benefit from it.
As far as forecasts go, by 2024, 64% of the world's population will have 5G coverage, which also means that mobile usage will affect our daily lives even more.
While players will use the fast-mobile connection a lot more first, the other sectors can also take advantage of it gradually. For instance, agriculture or logistics.
4. Auto Battlers on the Road in Application Development Trends
The Auto Battlers genre only started in January 2019. It involved e-sports fans who really finance the development of new games of this genre and therefore many themes and variants already exist.
These multiplayer strategy games work with simple logic – players select and assemble a range of characters to fight with opponents, then the game is played automatically turn-by-turn to see who wins.
They attract a lot of people and the number of downloads and screen time increases gradually.
Further optimization of car fights may be the next challenge to overcome.
Publishers will also be looking for these gaming apps because their simplicity could be attractive, in addition to their popularity. Hence, gamification will also rule the mobile app development trends of the future.
5. Progressive Web Apps – PWA
Why don't we take a step towards the needs of our customers? Progressive web applications could be the key to a significant increase in conversions.
A PWA is essentially a simplified version of an application, available online.
What are the results for an end-user? Limited but faster access to information than a simple website.
In developing markets, for example in India, this advantage also appears in the number of Facebook Lite users (90%).
But the most important advantage can be seen in the travel sector or also in the eCommerce trade.
As PWAs can be placed between mobile web pages and apps, without needing to download anything to your phone constantly, people might be more willing to use it and the whole user experience can be corrected almost in real-time. It's worth thinking about it more often from now on.

To Conclude
Do you need personalized and professional advice to create your own application that is in line with the mobile app development trends?
OneClick experts look forward to connecting with you and discussing your application project with the latest trends in application development in mind.
Contact us today for a no-obligation quote to convert your idea into a million-dollar app.