Ecommerce
What If Physical Stores Could Reinvent the Experience Virtually?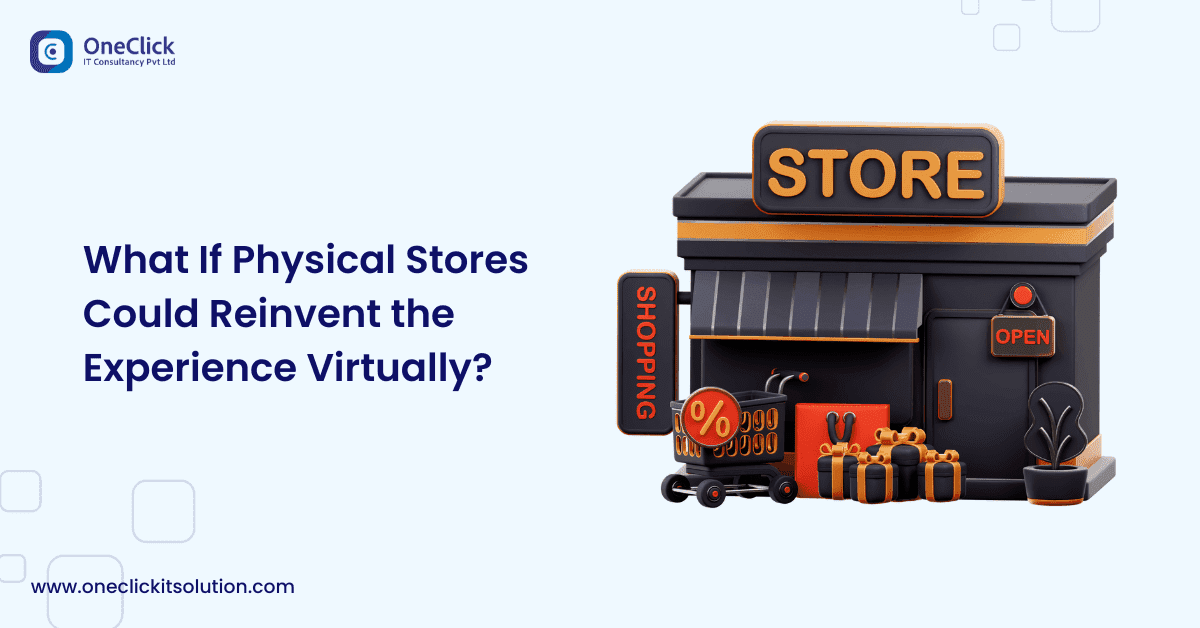 The shock is harsh for physical stores but this crisis may be a real opportunity for retailers to finally make the shift to digital.
Needless to say, the Covid-19 pandemic had a significant impact on the world economy.
In recent weeks, some countries have started easing their lockdown rules and allowing businesses to operate.
However, for retailers or physical stores, the recovery is not without difficulty, with a drastic drop in visits to their physical stores.
Owing to the plethora of benefits of online shopping, the trend is on the rise.
Especially since for 2 months, consumers have changed their consumption habits, which raises questions such as:
How can retailers adapt to this new reality in order to optimize the customer experience, both online and in the physical store?
How can brands adapt their purchasing and service experience to adapt to new consumption habits?
Finally, what about using communication tools – WhatsApp, SMS or even chatbots – to streamline conversations with customers?
In a sector where direct contact with customers is required, the new Covid-19 directives will have an immediate impact on the customer experience.
The use of new technologies could facilitate the implementation of new processes to optimize both online and store sales.
More and more businesses are, thus, investing in online store development and virtual shopping apps to sail through this situation.
How can Physical Stores Recreate the Shopping Experience Online?
1. Rethinking the store experience
As we know, social distancing forces retailers to reorganize the customer journey in physical stores so that it is as fluid as possible.
Faced with this constraint, we are witnessing an increase in Ro-Po ( Research online, purchase offline ) which pushes consumers to look for a product online before making their purchase in-store.
This purchasing method has gained popularity in the multichannel era, and even more so in today's environment. For this, you need to begin with online store development.
This involves standardizing the service and online browsing experience.
Thus, brands could encourage their customers to start their act of buying online and offer them in-store meetings to ask questions, see products and finalize their shopping experience.
This implies, for example, setting up reservation systems so that they can choose a time to come to the store.
This will help them, ultimately, better manage traffic and their expectations.
2. Video Conferencing
Video conferencing is not just restricted to remote work.
Physical stores can resort to video conferencing solutions to offer customers an exclusive viewing experience.
Customers can raise a request through chatbots and specify the products of their interest.
Store agents can then shortlist the stock available in-house and give the customer a real-life viewing experience over video conferencing.
Customers have resorted to such kinds of experiences whether they are shopping for gifts, wedding outfits, or any precious items by consulting their family over a video call, even before the pandemic.
Stores can use it to their benefit in these times too. This can also save you virtual shopping app development costs.
3. Use the store as a service center, no longer for sale
Social distancing, line up at the entrance to shops or even closed stores (especially in shopping centers), the recovery will not be immediate.
The "click & collect" option is, therefore, to be preferred to lighten the workload of the delivery services and facilitate returns that have accumulated during confinement.
Stores could also become a hub that will offer or send samples, for example, to customers so that they can test certain products before buying them online.
Today more than ever, it is essential for companies to invest in CRM solutions that allow them to connect customer data in a single platform in order to have an overall vision of the customer.
This becomes even more relevant in view of using the store as a service center and connecting the e-commerce site to customer service and in-store sales system to gain efficiency.
Finally, for the store to operate as a real service center, companies will also have to provide mobile applications that allow employees to easily respond to specific requests in-store, such as product availability or stock reservation requests.
If you are short on manpower, AI-powered chatbots can prove to be a great investment.
4. Use the new communication channels
Globally, 42% of people have a smartphone and 87% of them use email. And according to recent studies, WhatsApp, Facebook and WeChat are the most popular chat apps.
Using these real-time communication tools, conversational assistants or chatbots will be able to answer frequent questions from customers about a product or take virtual tours of a store so that consumers can obtain information before going there.
In addition, augmented or virtual reality tools (AR/VR) are complementary tools to help customers.
Either to buy or better analyze a product before going to the store or to chat with a store assistant or a customer service agent.
These communication tools can also be implemented in stores so that sellers offer a virtual experience to those who shop at home.
Take the example of a customer who wants to buy new glasses from their optician.
The process at the latter will now be longer because of the context: queue, cleaning of each pair before/after each test, and more.
To streamline the experience, the professional can offer a virtual online tool to try on different models of glasses so that the client can then make an appointment to try them on in-store.
They will, thus, be ready in advance and this will reduce the customer's time in the store.

To Conclude
The current crisis is proving to be an accelerator of digital transformation for merchants to meet new security standards while maintaining a high quality of service.
Once the crisis is over, we know that consumption habits will have been changed and the use of new technologies will be the norm for companies wishing to survive.
It's ideal to be ahead of the game and start moving your business online.
At OneClick, we can help you with online store development, eCommerce store development, video conferencing solutions on existing digital stores, chatbots for improvised customer service, and more.
Connect with us to turn your ideas of moving from physical stores to online into reality.
Speak to our experts who can guide you with the strategy and development solutions for online store and app development.