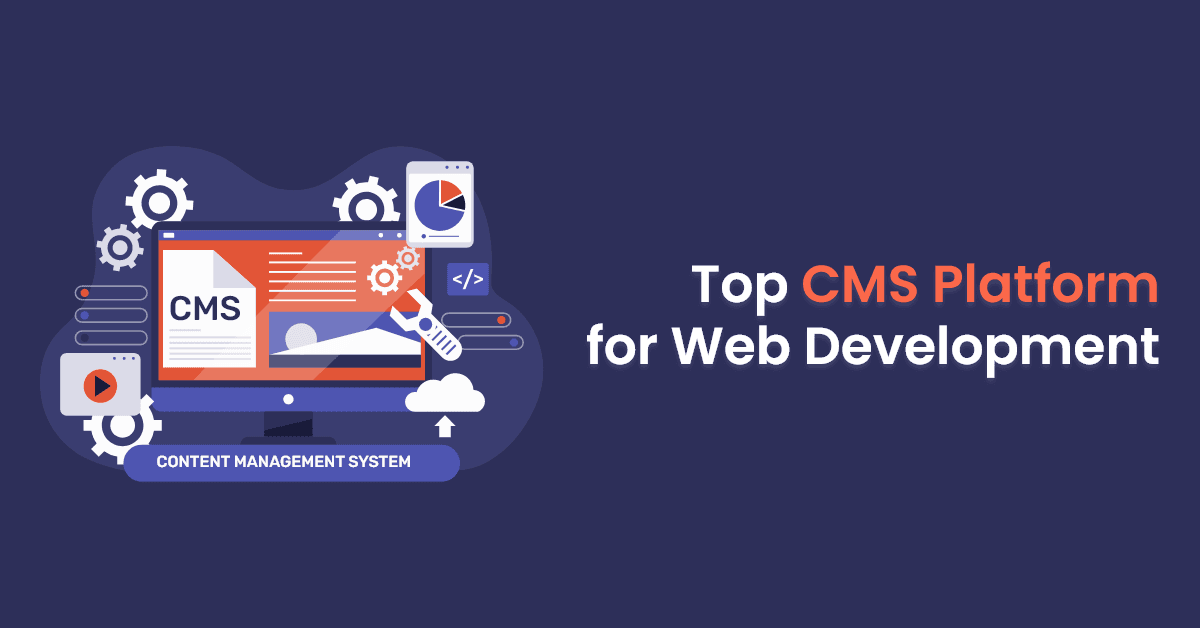 We didn't realize when technology become our bread n butter. Whether it is about our personal life or professional life, we are dependent on the world of technology. The term Content Management System is nothing new to you. As CMS is becoming a great way to manage your business easily. Nowadays, to make your website unique, it is important to choose the best CMS platforms in 2023.
What is CMS (Content Management System)?
Content Management System is software that allows users to create, manage and modify the content in the website. CMS also helps users to report, publish content, collaborate and edit the information of a website. Also, You can develop your own CMS with the help of 3rd party CMS providers.
If you are looking for top CMS platforms then you can go for WordPress, Drupal, Joomla, Shopify, Wix, etc. These are the best CMS platforms compared to other various CMS.
Did you know?
As per the research, 39% of the websites that use the CMS are monitored.
The market share covered by the most popular CMS are listed below:
WordPress – 33.8%

Drupal – 1.9%

Joomla – 2.9%

Shopify – 2.7%

Wix – 1.9%
If we scan the market share then WordPress owns 45% of the overall CMS.
Whether you are a technical or non-technical person you can easily develop a blog website, eCommerce website or eCommerce website design anything that enhances your online presence with the help of CMS.
Let us Discuss the Top 6 CMS Platforms Available in the Market:
1. WordPress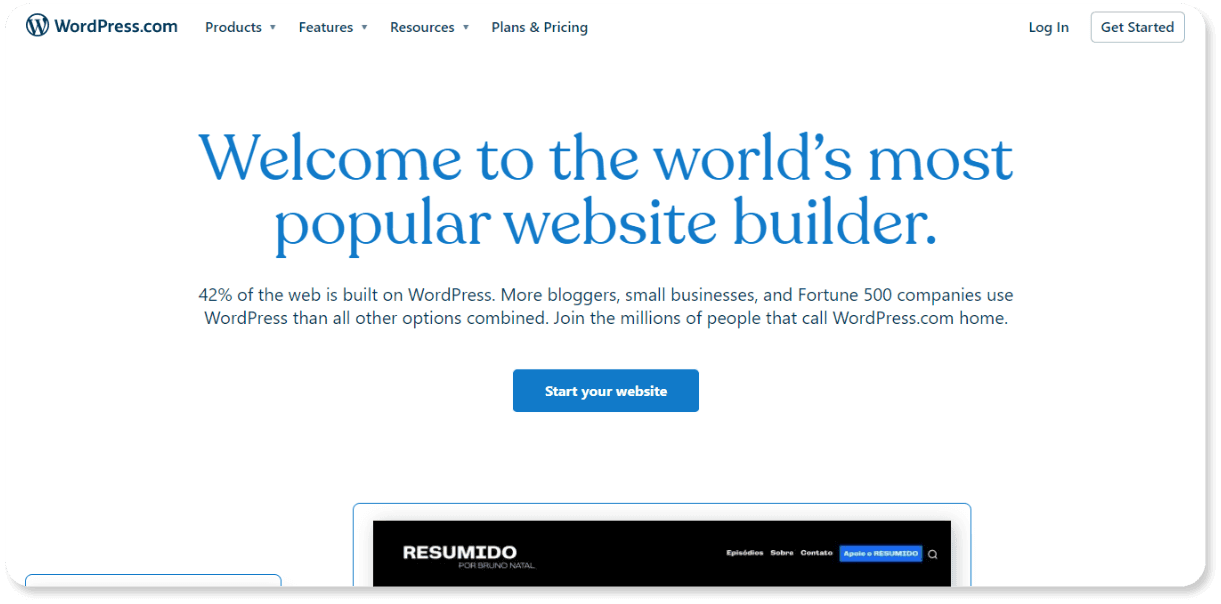 WordPress is one of the top leading CMS in the industry. As we mentioned above WordPress owns 45% of the market share, it is also available in 60 languages and the most amazing thing about WordPress is it is free to install.
In WordPress, you will find 55,000 free plugins and that makes the website experience even better. Similarly, you can develop SEO-friendly and exclusive user experience websites.
Benefits of WordPress:
Easy to Install

Easy to Use

24/7 Support

Dazzling Speed

Auto Updates

Auto Backups
2. Joomla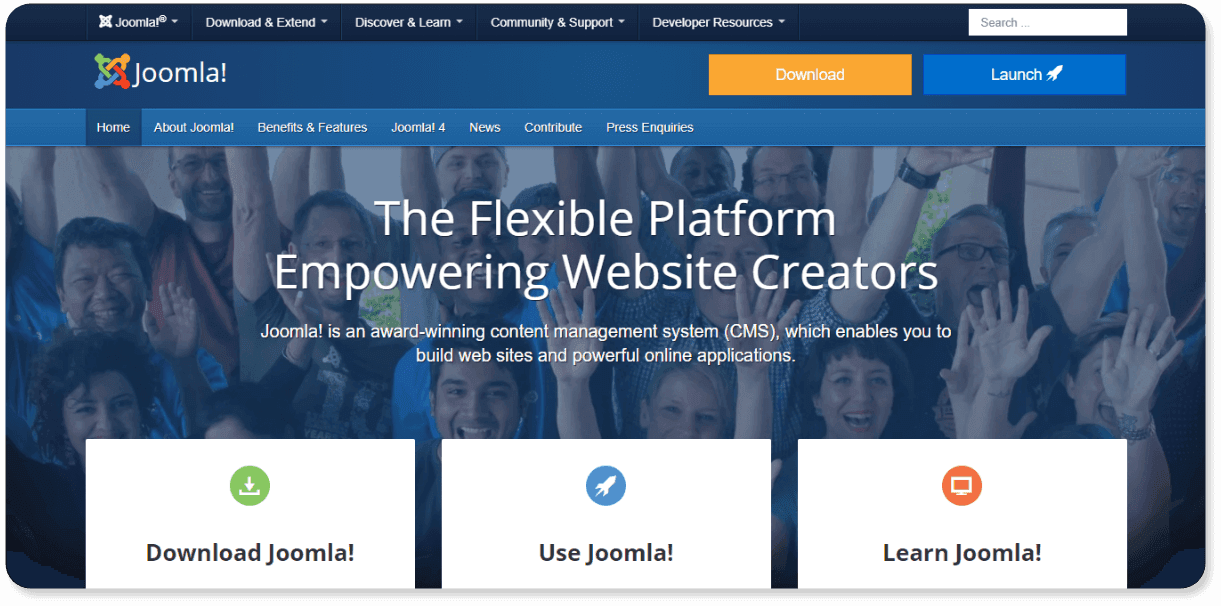 Joomla is the second most used CMS worldwide. There are 2 million active users of Joomla. Joomla is the most flexible CMS software for its users.
Benefits of Joomla:
Flexible System

Forever Free CMS

Covered with Z+ Security

Grows Organically

Develops PHP Application
3. Drupal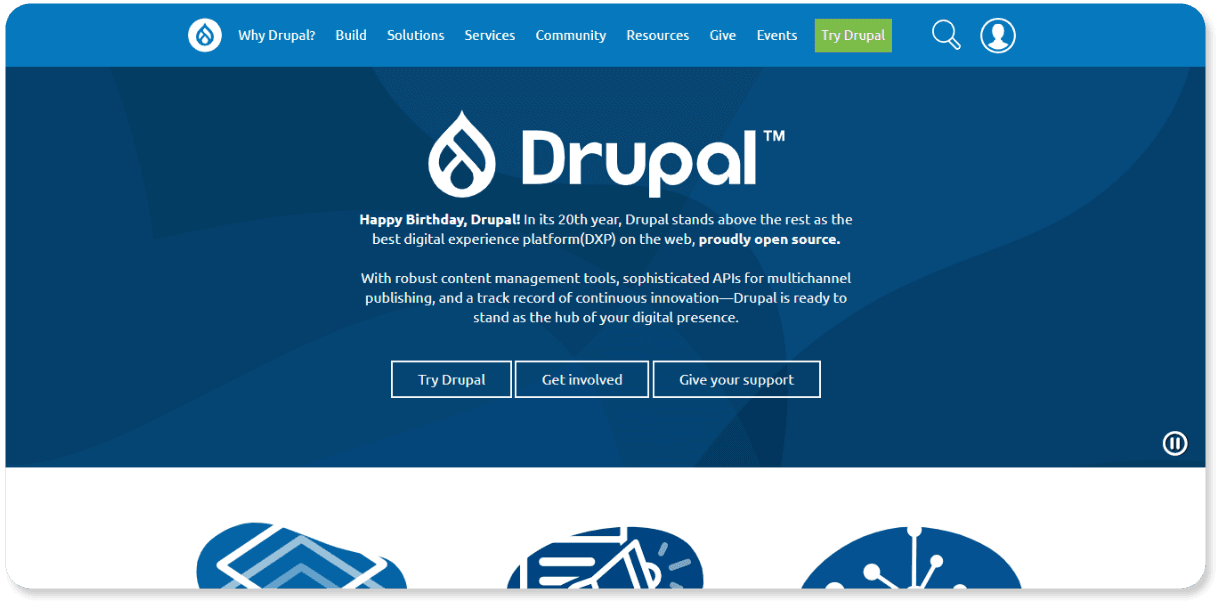 Drupal is 100% customizable and the most outstanding content management system. Drupal ranks third and the CMS is used for website development in the PHP programming language. It supports newsletters, collaborative authority, podcasts, images, file upload downloads and so on.
Benefits of Drupal:
16,000 modules and plug-in

Mobile capabilities

Multilingual features

Authority to post Content

Fast, Flexible and Secure Theme
4. Magento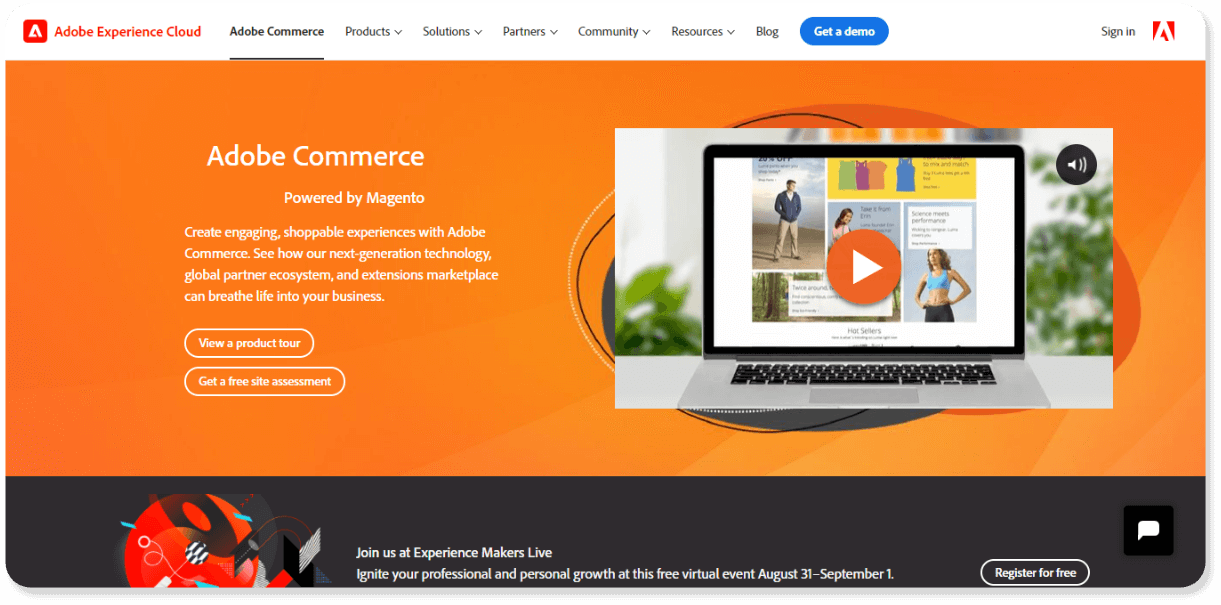 Magento is considered the ideal eCommerce development website. It gives the best optimal shopping experience and enhances the content flow. Magento is a robust system even at basics. The CMS Magento also offers powerful marketing, SEO and catalog-management tools.
Benefits of Magento:
Mobile Friendly

Has Advance Search Engine Optimization

Third-party can easily integrate

Customize Security

Unique features for Shoppers

Save Cost & Time
5. Shopify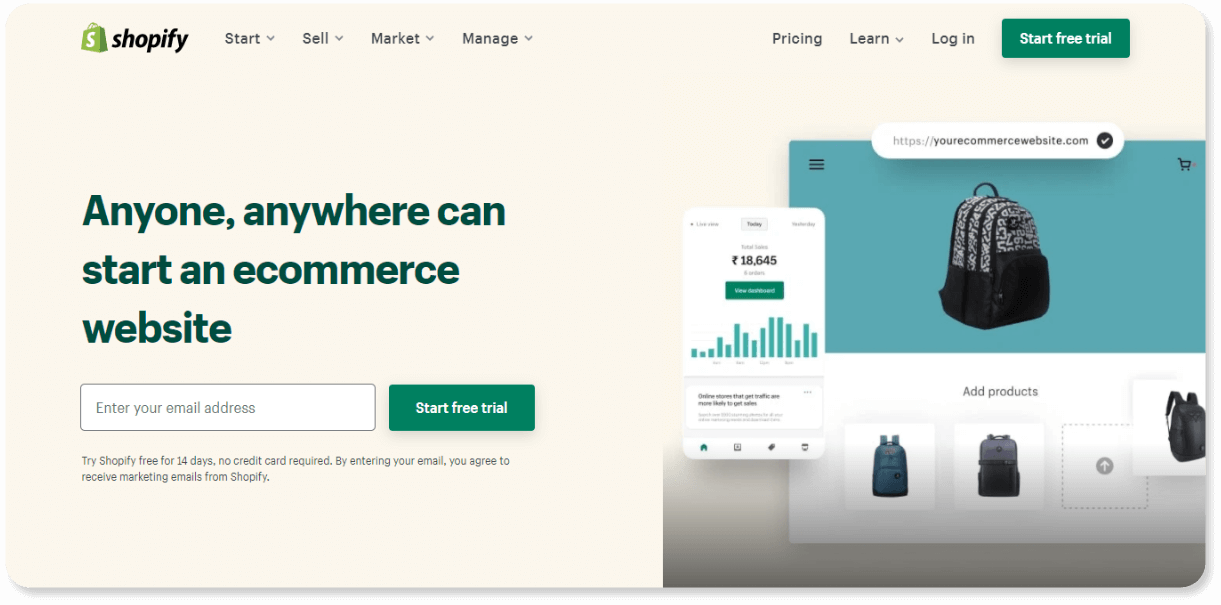 Shopify is also an eCommerce development CMS but it is neither free nor open-source. Shopify is the paid content management system and comes up with everything you need to create an eCommerce website.
Shopify has several options for the users with specific features like third-party access, templates, integrated payment system and so on.
Benefits of Shopify:
Easy to install & use

Security & Reliability

Amazing loading speed

Mobile friendly

SEO friendly

Customer supportive
6. Wix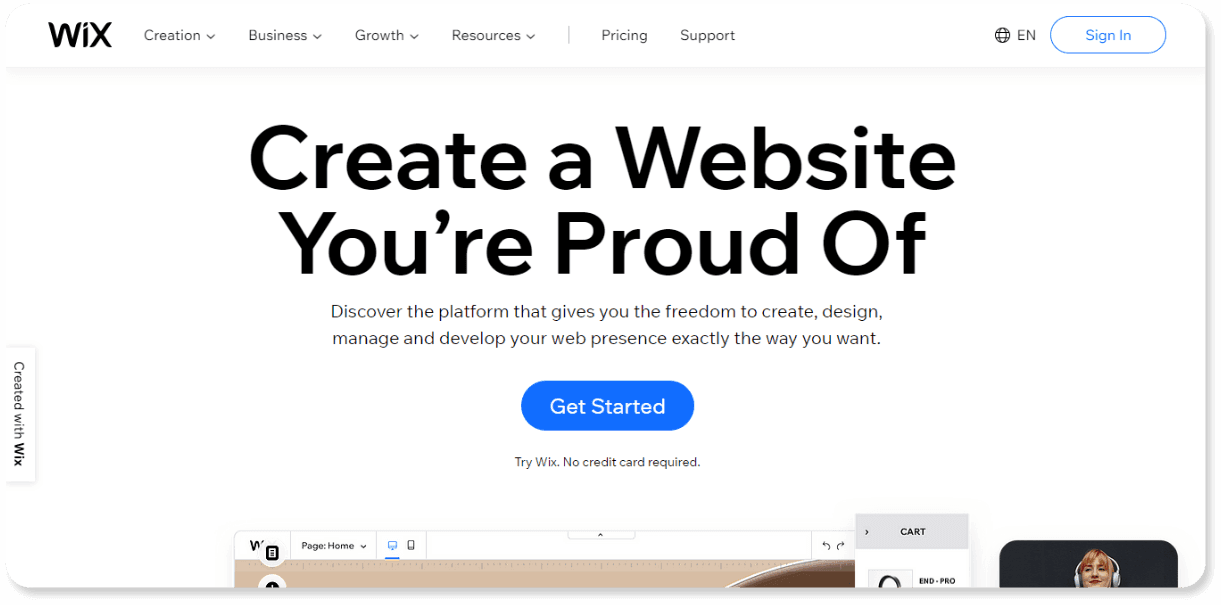 Wix is the best content management system for writers, freelancers, etc. This CMS has 500+ ready-made themes which are customizable according to your design, content and your creativity.
Benefits of Wix:
You get an upgraded design

Long-term plans are not mandatory

Site security without compromising speed

You get an all-in-one solution
Content Management System Trends:
Like any other technology & advancement CMS also includes various CMS trends which play a unique role in the development.
1. AI (Artificial Intelligence):
AI plays a vital role in the content management system. AI makes the CMS easy for users in managing content and helps to change the website without coding.
2. Chatbots:
Chatbots are in demand. At present, the whole world is dependent on Chatbot. Before developing a chatbot in your website, it is important to understand the integration of chatbots in the website.
3. Voice Search Option:
Other devices have started using voice search options. Voice-based smart assistants are in demand. As one can easily add new trends and also allow users to search for the products on the CMS platforms.
Conclusion
Using the CMS platform for web development is not enough if you don't know which CMS platform is best for you. This problem can be fixed by hiring a developer.
This is not the end of CMS. We have listed more about CMS and about the types of CMS. Developing a CMS is not that easy, so if you are looking to develop a CMS with unique themes and design. Quote us.