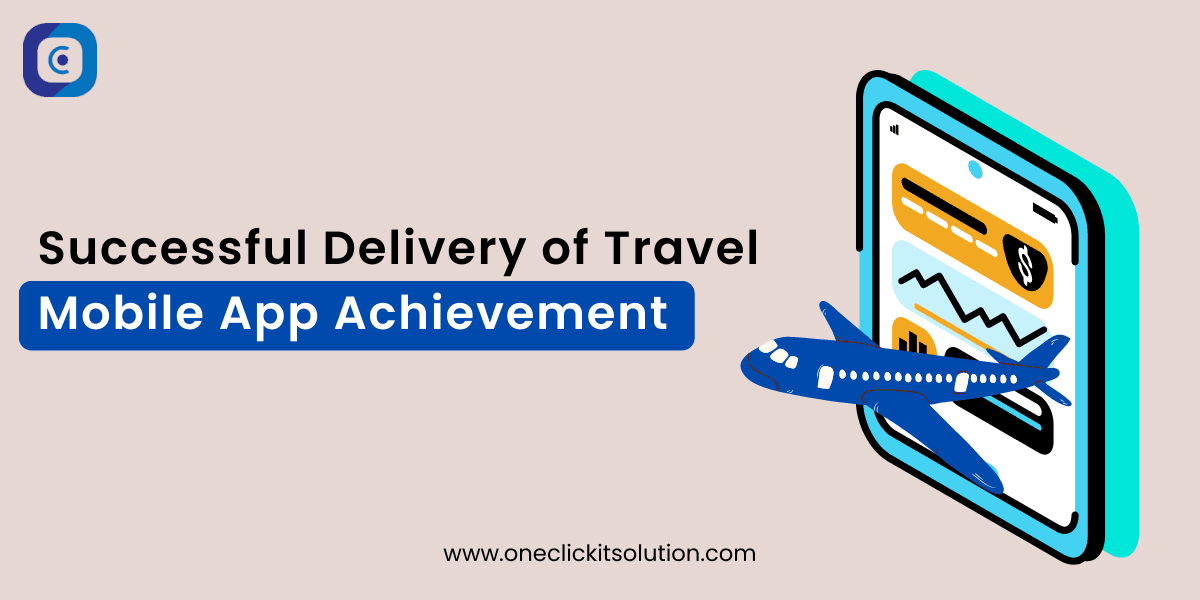 We at OneClick have been delivering highly technical solutions for our clients all over the globe for over 6 years. Our team of experts serves with diligence and intelligence to develop and to deliver interactive, cost-effective products while satisfying the client's needs, without ever compromising on the quality. Our process and people deliver extraordinary experiences.
We always give importance to our client's vision, recently we came across a client who had a rough vision of having to add the defining feature to his website will up bring his business.
As we value our client needs we closely brainstorm and analyzed his business and provided with multiple solutions with detail documentation and architecture flow which helped him understand the complete process.
The client was so impressed and satisfied with our analysis that he not only took our suggestion of improvements in the website also gave us the contract to work on his business app for which we still providing support.
We have successfully launched Consultant Mobile Application for travel portal in iOS and Android for one of our client located in the USA, we have provided an Admin Panel to the client through which he can see the Analytics, published marketing content, and can have a 360-degree view of Performance and activities of Consultant and Prospectors.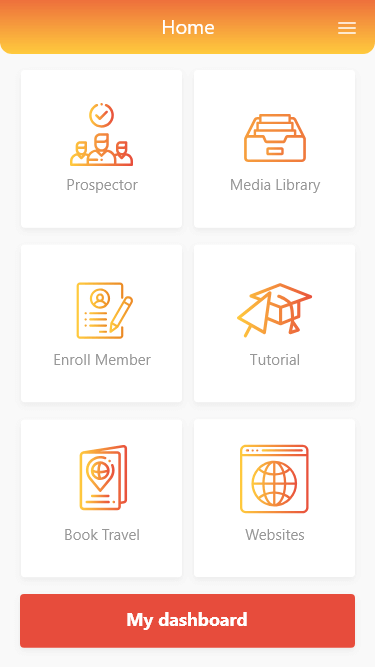 The Consultant Mobile application which we have developed helps you to grow your business to the next level and one-stop solution for all your managerial services.
In the application Consultant/Sales person can easily enroll new members to use all the services and facilities offered by an organization.
The main feature of this app is to create new Prospects, Share important media for promotional activities, Manage phone contacts with their interest in the services offered by an organization.
Prospector will receive the email, message notifications shared by consultant/Salesperson, a consultant can trace the activities(Download/View media) of a prospector.
Consultant/Sales person can Create a reminder, Schedule followup and using it he can Enroll new users.
Mobile Application Features: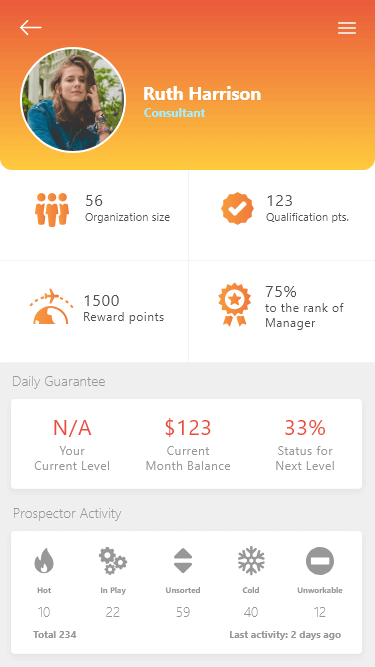 ★ Simple Home Page menu that gets you to the content you want immediately!
★ Intuitive contact sorting tool that makes creating your list and managing your prospects easy!
★ Quick links to book travel and quick access to your important websites!
★ A dashboard view that delivers your critical business building stats in real time!
★ A library filled with videos, documents, and links that you can easily share with your contacts!
Plus much more!