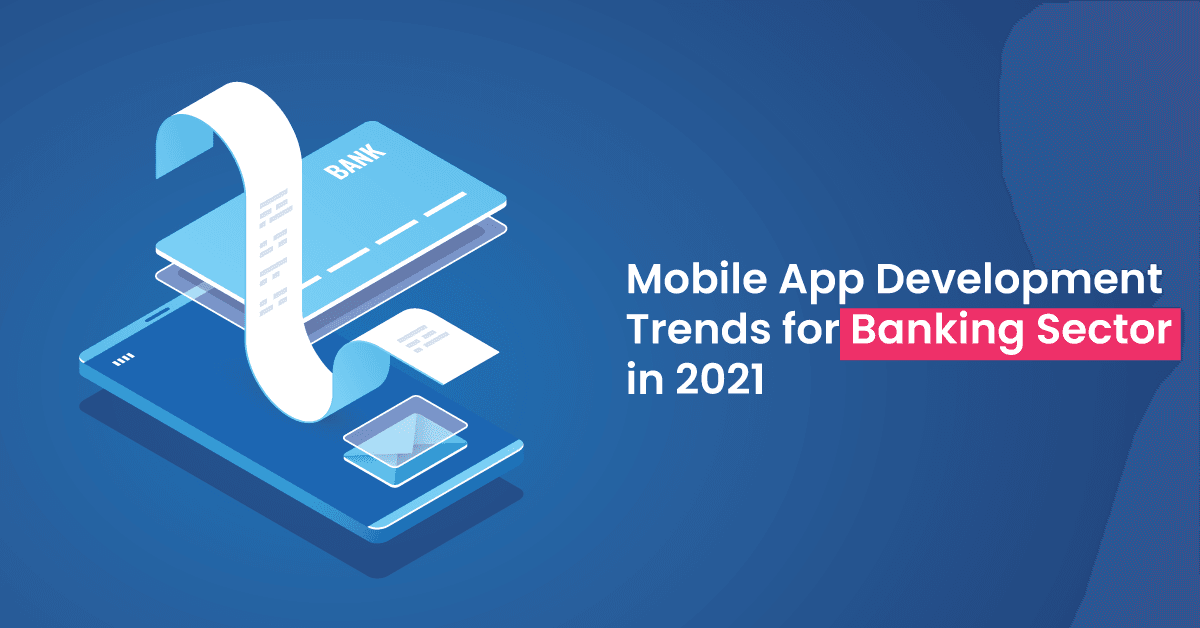 Introduction
After 2020 full of uncertainties, it is time to take a step back and reflect on the lessons learned and trends that may emerge in Mobile Banking Application Development in 2023.
The health crisis has accelerated the growing trend of digitization of payments and banking operations, thus raising many questions about the future of banking. From now on, financial institutions must rethink their orientations and put the customer back at the heart of each process to remain competitive while being in step with changing customer habits and expectations.
In 2021, Android users will spend more than 31 billion hours per year on banking applications. One of the major reasons for the adoption of banking and financial mobile applications is the COVID-19 crisis. Users now prefer and trust apps to make payments and conduct financial transactions. This reiterates the fact that apps will continue to grow.
The most feasible solution, in this case, is investing in Mobile Banking Application Development for banking needs. But a regular cookie-cutter app will not solve the ever-growing needs of customers. Financial institutions and the banking industry, thus, have to explore the latest trends and integrate them in mobile banking application development.

Top Mobile Banking App Development Trends
1. White Label Distributors will have the Wind in their Sails
For several years now, the question of the role and profitability of ATMs has been an issue for banks and various strategies have since been considered. A trend is likely to accelerate in 2021 – that of the management of a single network of distributors by several banks. For banks, this means coming together and working together to reduce their costs, expand access to their ATM network and thus guarantee access to cash, a basic service that has become a real issue to date. Financial institutions then benefit from reduced fees and new opportunities to market their offer and services.
Admittedly, this economic model has many advantages and, as the discussions progress in the various markets, the progress made in the pioneering countries will certainly generate a lot of interest among French banks.
2. BaaS (Banking-as-a-Service)
Banks are increasingly open and automated, building a distribution network. BaaS is an industry based on open banking APIs that allow banks to lend their license and infrastructure to technology companies. The leasing of banking infrastructure (license, payment processing, card issuance, compliance), instead of creating it or buying it for other players, is an extremely new phenomenon but is rapidly growing. with the growth in the number of fintech startups.
3. Working with Big Data and High Load Systems
After all, this is the industry with high load projects, so it needs expertise in Big Data or high load systems. There are a lot of data analysis and preservation issues because it works with financial information. How will this affect the outsourcing and software development market? First of all, it takes people with the right approach to a transformation application. Transformation is about people who can think differently. Second, there is a demand for quality service.
In summary, companies have to hire the right people, focus on project management and there has to be a very clear deli mechanism. And of course, it is extremely important to ensure a sufficient level of security.
4. The Cloud will Finally be Embraced by Financial Services
In today's turbulent economic climate, banks are looking to provide secure online services at the lowest possible cost. And this is where SaaS solutions bring the necessary innovation in the most agile way possible. Banks will continue to move to SaaS to remove overhead costs and refocus on evolving core services.
Yet the financial industry is still lagging behind in its adoption of the cloud due to its constant fear of privacy and data control to meet the strict standards of GDPR and PSD2. As an industry, technology providers need to reassure banks and give them confidence that it is possible to protect the
5. The Agency of Tomorrow will be Smarter and More Agile
The current crisis will accelerate the adoption of new uses. In addition, according to a study, 1 in 5 people could turn away from their bank branch after the COVID crisis. It is, therefore, urgent to manage this phenomenon by considering new, more flexible, and agile models. The next generation of bank branches must allow more rational management of costs, be more intelligent and automated, offering a full service, available 24/7.
Anxious to modernize their activities, many banks are trying to create a new type of customer-centric branch, thanks to new assisted self-service machines installed inside and outside the branch. The services are available 24 hours a day, 7 days a week. In addition, remote assistance makes it possible to carry out operations that must be authorized even when the branch is closed.
To pool the costs inherent in making these new services available, the bank branch of the future could also be transformed into a white label app. In the same logic as white label distributors, a grouping could then be done between different banks.
6. AI Will Continue to Grow
While it is certain that technology has been a key aspect in the financial security of individuals during the lockdown, it will continue to play a vital role for banks in the years to come. The agencies of tomorrow will use mobile banking app development services that improve process efficiency and optimize their performance. Considered a vector of growth and innovation, the use of artificial intelligence should thus increase in 2021, in particular, to automate certain tedious and repetitive operations and thus better meet customer expectations.
Already deployed to provide cash flow predictions and for preventive equipment maintenance, AI can be used to analyze customer behavior using facial recognition. This practice would allow banks to determine the best way to address the customer, identify the services to promote, and the right time to do so. This is why AI must be integrated with Mobile App Development for Banking.
Video-Banking and Remote Banking
As always, the customer experience must be placed at the center and a bank can no longer content itself with offering them access via a single platform. A combination of different channels should be considered.
While mobile banking app development services have made it possible for certain demographic groups to never interact in person with their bank; this lack of human interaction sometimes facilitates customer disengagement.
To build customer loyalty while facilitating the user experience, banks will therefore be able to rely on technology that has already proven its worth – video conferencing banking services. This implies not only a new use of technology but also an evolution of the missions of staff in bank branches. Customers will have several choices for speaking with a call center agent – either through chatbots or in the branch, using an automatic machine or a self-service terminal. Thus, the automation of all teller functions using self-service technologies, supported by video-banking, should accelerate.

Conclusion
In 2023, it is about making life easier for consumers and giving them the choice of how they want to interact with their bank in complete safety. Each customer journey should be able to be personalized. Access to cash will remain a real topic, but stakeholders will have to work harder than ever to find viable solutions given the impact of Covid-19 across all sectors.
While the cost to develop a mobile banking app remains a concern, outsourcing the task to a Top Mobile Banking Application Development Company can help you benefit from the expertise and experience of the team and enjoy better customer engagement.
We are a dynamic software development company, specializing in crafting innovative solutions to meet your business needs and drive digital transformation.