IoT App
How IoT Apps Revolutionizing Sports and Fitness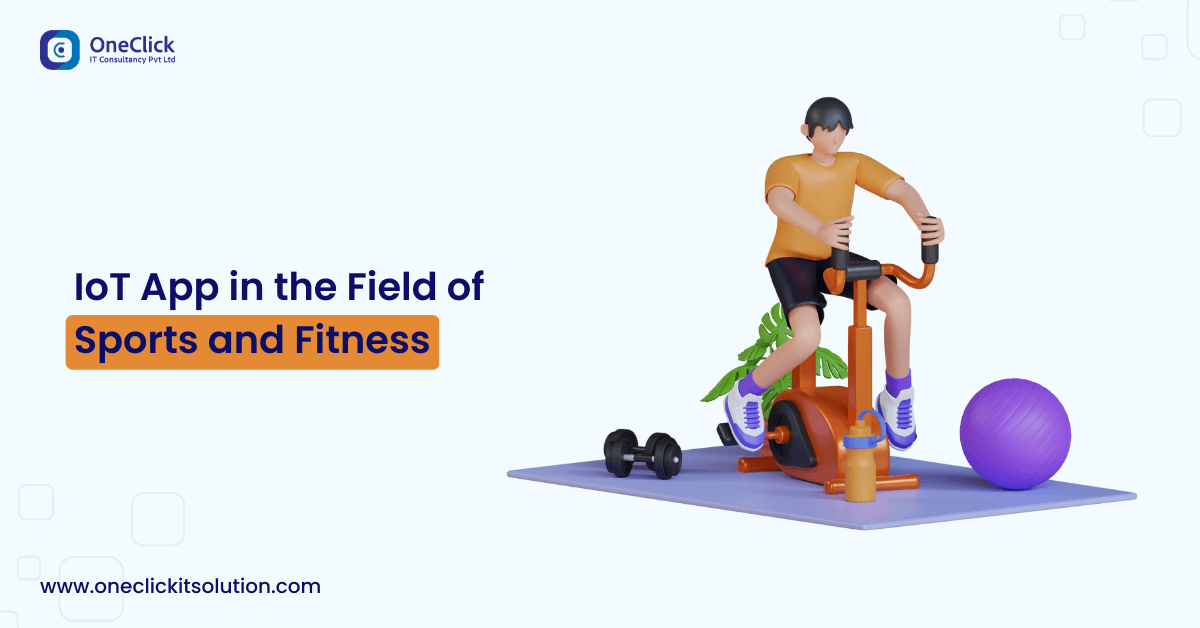 Introduction
The increasing digital presence in the world is enforcing every industry to roll up their sleeves and get advanced with the Internet of Things (IoT). Sports, fitness and healthcare industry already have digital instruments to monitor activities, but along with it if people are catered with IoT integrations then the services will steal the thunder.
Sports have a vast range of options to implement IoT such as score calculation, fan engagement, exercise tracking, health tracking, etc. IoT app in the field of sports and fitness are tremendously useful to track and conclude to winning situations. Some of the application areas are mentioned below:
1. Track Records
The records can be tracked accurately and displayed with an interactive digital display. Healthcare-related tracking such as Blood Pressure, Heart rate, sleep, step count, etc. can be measured through a single wearable and consumers can share their results with their trainers or health professionals
2. Conclude Decisions
Sometimes due to human errors, the conclusions taken in sports tournaments are not accurate. Hence if sensor-based instruments are supported wherever required, then the decisions conclude to be most accurate based upon the data gathered and are not just randomly taken decision.
3. Get Trained Better
The IoT integrated devices also have AI-based fitness advice which users can implement and get better results to achieve their goals. Devices are also coming up with Virtual Reality for engaging and immersive workout sessions.
4. Customized Exercises
Fitness freaks can set a type of exercise and can keep a count upon its completion and track the achievement ratio. This way they themselves are motivated to do the workout and have the count of it without a trainer's interference. This way athletes' training can be conducted and tracked.
5. Fan Engagement
Fans are the pillars to promote the game and its popularity. Fans can be kept super entertained by displaying live analytics of sports players. Meanwhile, they can also interact and be a part of the polls and contests created for the application and other wearable devices.
The future of sports and fitness devices is a promising one and has a prospective future with IoT Apps.

Most of the technology might be unimaginable right now, but soon, it will become commonplace for gyms to adopt these IoT technologies. As long as IoT technology is consumable and actionable, all these changes will be for the better.
The data collected will be used to track many aspects of workouts, sports, and fitness. Thus, the sports industry must adopt the infrastructure and necessary preparation to harness and exploit the full potential of IoT app.
We at OneClick IT Consultancy are enthusiastic geeks to explore new and innovative technology ready to boom the market. Share your unique requirements with us!