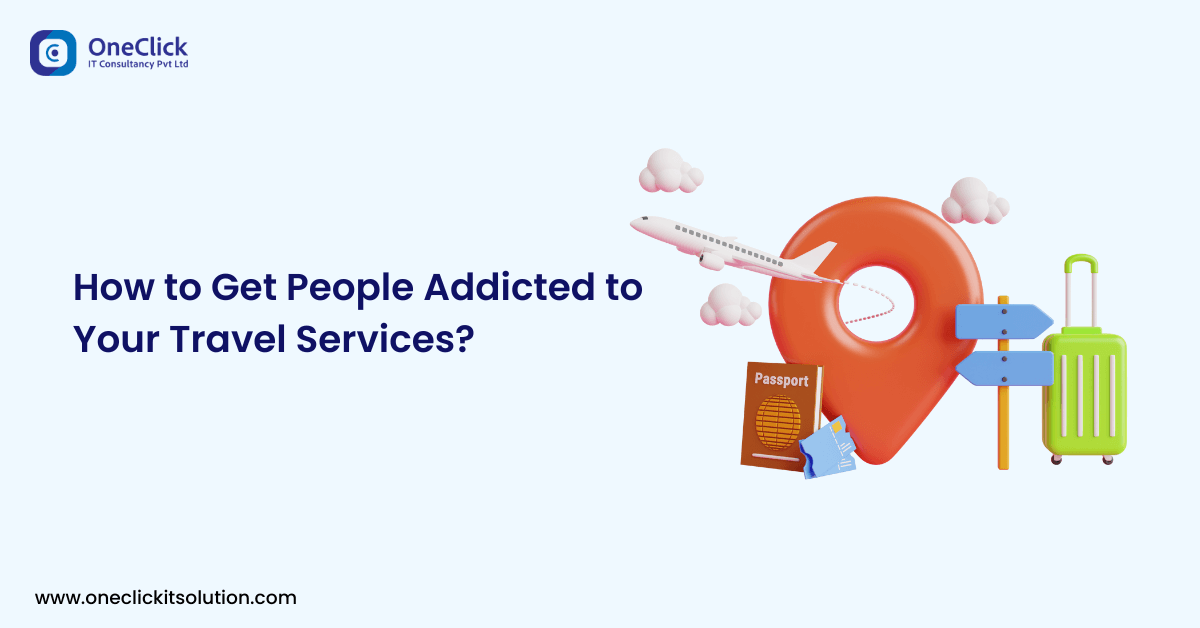 The glee of traveling the world is not only getting hype amongst youngsters but also to the other set of generations. While having an idea of travelling more, comes the expectation of more ease on the trip. Choosing a trusted booking engine amongst zillions of online travel agencies is indeed an energy-draining task. So, developing an affordable, reliable and convenient travel booking platform integrated with Artificial Intelligence and chatbot will create more buzz and popularity in the travel industry.
End-users can book their hotel, flight, cruise, activity booking and vacation rental stay at any destination through according to their convenience and hand stitch their own holidays.
We at OneClick are having great experience in developing the best booking engines suited according to end user's requirements. Also, We provide services for B2C, B2B and B2B2C type of industry. We have integrated a vast range of suppliers for various categories of bookings and various booking engines.
Some of the below-listed features showcase what we are efficient in providing to our customers.
Easy to use
Efficient search results as per historic behavior
Artificial Intelligence
Aggregator integration to choose from an ocean of search results
Easy booking with deals for hotels
Super-fast booking flow within a minimum number of steps
Loyalty Program
Support on WhatsApp chatbot
Terms and conditions in favor of the customer
In a time when financial resources are limited and competition is strong, the travel services sector is being forced to innovate at a startling rate. With the emergence of OTAs and the rapid pace of change, it's likely the travel services landscape will be radically different by the time you read this.
By integrating over 50 suppliers and providing customized solutions for various OTAs we provide precision engineering to your requirements. Also, we have developed many booking engines on the Android and iOS platforms for mobile. We have been consistent in our delivery of the requirement considering all the aspects of application development.
As a travel technology company, we tend to develop your dream in the best way possible to let your platform be world-renowned. We aim to innovate business values with technology. Provide your requirements, Contact us.