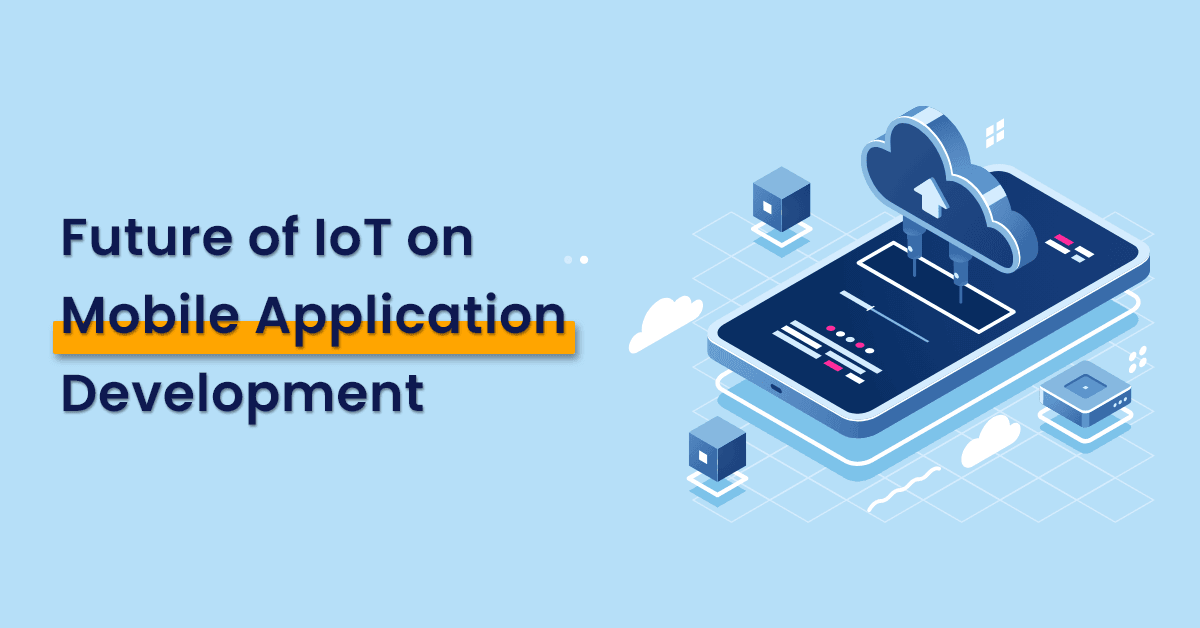 Introduction of IoT Mobile App Development
When you hear IoT technology, what is the 1st thing that comes to your mind? For me it's the word "Innovative". IoT mobile app development is going to be groundbreaking in 2021 and many upcoming startups will build their applications around this. Because of IoT technology the mobile application industry has been revolutionized. Especially after this COVID-19 most of the IT Companies have allowed people to work from home and because of that now everyone wants to control one or the other things by just sitting at home.
IoT has played a significant role in the mobile app industry in recent years. In 2021, IoT shares will be whooping by USD 520 billion. In 2017, this number was 235 billion USD.
Let's dig some more in-depth and discuss top trends which will be game-changers in 2023 for the IoT Mobile Industry.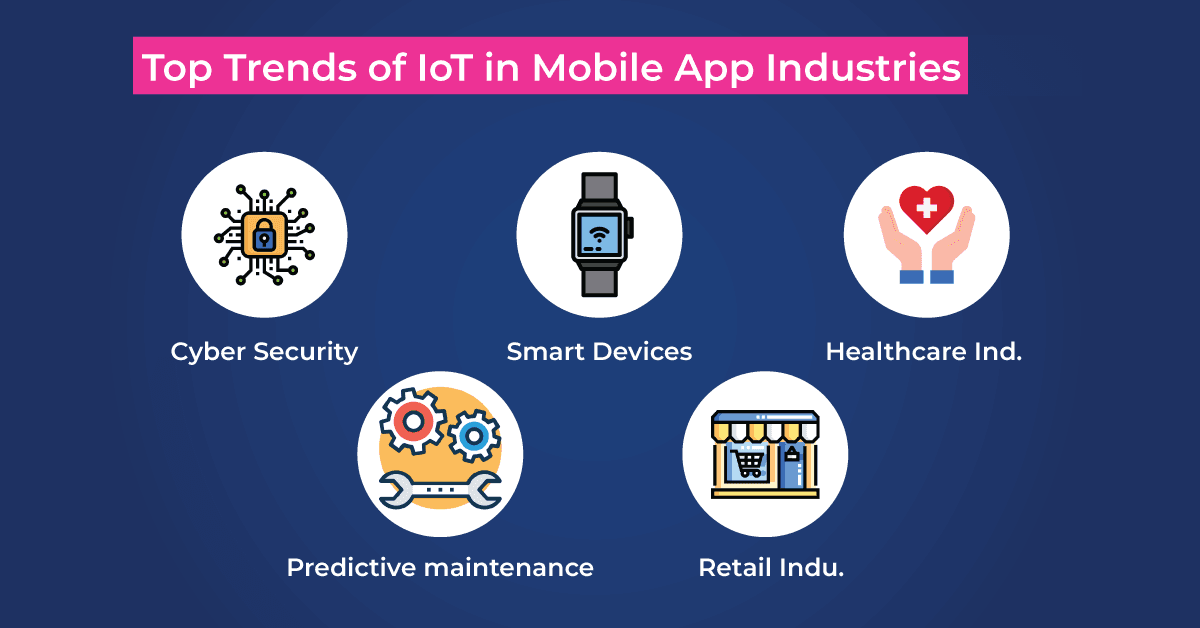 1. Cybersecurity for IoT
As the new normal has already been in place, most of the things have turned into cloud-based applications. Under these circumstances, cybersecurity is the topmost priority for all with a higher number of devices being online every day. Moving forward these numbers will only go up along with the amount of data which needs to be protected always.
As the number of users and data increases on the cloud, the most important part will be IoT security. Banking apps or websites to smart homes, everything should have a strong firewall built around it in their IoT mobile app, otherwise, it can easily be breached. Hire IoT Mobile App Developers in India for enhancing the security of your apps.
2. Popularity of Smart Devices
In the initial years IoT devices were known as impractical toys of lazy youngsters as you can get your work done by sitting on the couch or chair. With advancements in technology, the same people are adopting the same smart technologies in their homes.
IoT devices have become more smart than the launch time and they are being used by many industries. For example, Smart home devices, thermostats, home security, product tracking, fitness trackers, medical sensors, smart bicycles, smart door locks, smart refrigerators, and many more. In day-to-day life, we are surrounded by many IoT products but sometimes we are not aware of them as well.
The most important thing of using IoT devices is that they help to save electricity like smart lights, intelligent thermostats, etc. Because of this reason, more number of people are understanding the benefits of IoT mobile app and adopting technology rapidly.
3. Smart Healthcare Industry
After 2019, health is the key area where everyone is focusing for themselves and the family. Till now it was easy for you to go out and visit hospitals but now it's not easy. With the IoT playing a big role in the healthcare industry, it is projected to get a growth of 26.2% in the Healthcare industry.
The IoT-enabled medical industry is revolutionizing day to day and helping doctors, physicians, and medical professionals to treat their patients remotely and precisely.
To keep patients healthy there are so many IoT mobile app development solutions available in the market such as smart wearables, implants, video conferencing via mobile or anywhere, medical records in real-time, etc.
4. IoT & Predictive Maintenance
After 2021 there will be a huge boost in predictive maintenance. Smart home systems will be able to notify the homeowners for any appliances failure, plumbing issues in the house, a security breach in home security, and will save the owner from any disaster.
Sensors to detect all this information will be invented shortly and enter every smart home soon.
5. IoT Impression on Retail Industry
After the Covid-19 situation, if any industry has profited the most is the eCommerce industry. People have stopped going out and getting most of the things delivered at home, it's helping the online eCommerce industry to grow faster. The online shopping experience soon will be enhanced for individuals across the world.
Each customer will be getting a personalized online shopping experience based on the shopping background with in-app advertising.

Conclusion
We all are aware that IoT has the potential of bringing impressive improvements in mobile application technology. By any chance If you are connected to this industry then you have a great opportunity in the coming years. If you believe or not, IoT will be driving all the industry in the future.
Your search for the Top IoT Mobile App Development company in the USA and India ends with us. Visit our IoT service page and see the revolutionary applications we have developed.