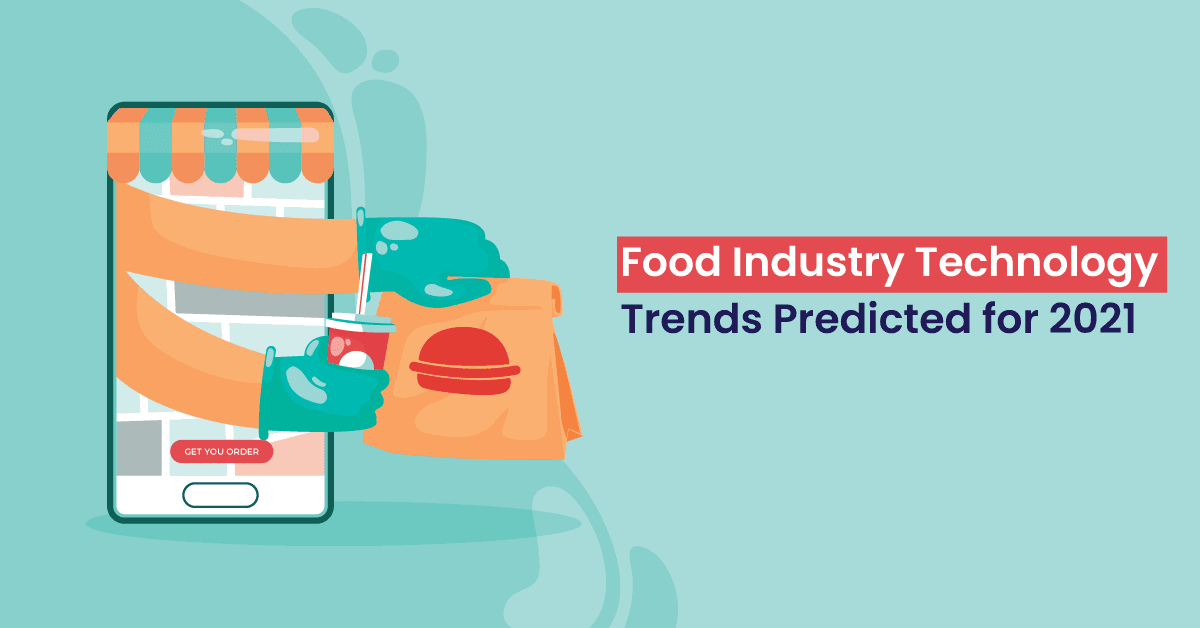 Introduction of Food Industry
How do technological innovations impact a customer's journey to restaurants today? In general, the customer journey has become highly digital. From finding a place to go out or order a meal to the explosion of on-demand food delivery and associated services, reinventing the customer journey in the digital age is as essential since it is a potential source of new growth levers and loyalty.
Concretely, this means that restaurateurs and food businesses must take into account all these key technology trends and innovations for 2023 in the customer journey:
Showcase website, even better a mobile app with detailed information, enticing photos, and various features such as the presentation of reviews and booking options;
Online ordering site (with home delivery or click and collect);
An active presence on social networks (daily menu, an announcement of happy hours, photographs, interactions, games, current offers, etc.);
A wide panel of booking, counter pick-up, or delivery options.

Top Technology Trends for Food Industry
Phygitalization refers to the digitalization of traditional points of sale. These technological innovations will technology trends for food industry support food businesses to streamline the user experience.
1. The Menu on Tablet
A menu on tablets is invited on the tables of many restaurants, whatever their style. This considerably improves the user's experience, while giving the servers more time to answer any questions and to communicate as much as possible.
Menus on tablets have many advantages.
They allow dishes to be well illustrated.
Up-to-date information (origin of products, ingredients, allergens, etc.).
Menu translations, etc.
They are also marketing levers since it becomes possible to add promotions for a special event, the online food ordering site, or the restaurant's loyalty program. The result is a saving of time and an ROI which no longer depends on the constant reprinting of menus on paper.
2. The Virtual Sommelier
Ordering the right wine or beverage within your budget can quickly be done with the app when a customer who is not familiar with it finds himself faced with a wine list. With a virtual sommelier, the experience is much simpler: pairing suggestions, prices, presentation of the winegrowers.
As for the restaurant, the experience is also worth the effort, especially in the event that in-house skills do not allow us to offer real advice on the wines on offer.
3. The Connected Table
Still marginal, it is however very appreciated by the restaurateurs who have adopted it and by their customers. Beyond the information it can present, a connected table is also an entertainment tool that will make it easier to pass waiting times during peak hours while appealing to families who come to the restaurant with their children. An up-to-date map, varied information, web surfing, games are all on the table.
4. Accurate and Real-Time Delivery Tracking
The major players in delivery have accustomed the consumer to being able to follow the progress of their delivery person in real-time and in a very precise manner. These GPS tracking technologies are expected to gain momentum, modeled on what Uber shows to its customers, for example, which allows consumers to get an accurate time of arrival and instructions in case of late delivery.
5. Order and Payment Terminals
McDonald's, Brut Butcher, and many more brands are choosing to install order kiosks. These allow you to choose your consumption and to regulate independently. This solution is generally complementary to a click-and-collect and online ordering offer for this type of online or food delivery business.
These terminals save time for the customer while allowing additional products or additions to be pushed and optimizing flow management and productivity. Efficiency and concern for speed must be present in many restaurants, without being able to increase the payroll during peak hours.
6. Dematerialized Payment
The payment step takes time at the restaurant and involves looking for cash, sharing the bill with friends, managing a minimum amount for payment by credit card, etc. Today, solutions exist to speed up the process and make life easier for consumers, in particular by making it possible to pay via their smartphone or from the table.
7. A Connected POS system
To integrate these new generation payments as well as specific needs such as restaurant tickets, a good connected payment system is necessary. Beyond the benefits for the restaurant owner, the customer now benefits from a reduced waiting time and the use of an establishment with an improved ecological footprint.
8. Augmented Reality
With the help of augmented reality, restaurants can offer its consumers the possibility of viewing the different dishes on the menu in 360° virtual reality, in an ultra-realistic and fun way. An innovative and complete way of presenting their menu, which the customer simply has to scan using a flash code.
This type of new technology makes it possible to arouse more temptations and to strengthen customers in their choices, while clearly showing them what they are going to get. You can also share the behind-the-scenes of the restaurant (management, data, food chain, etc.), to strongly impact customer experience.
9. Artificial Intelligence and Chatbots
AI improves the customer experience by anticipating more and more requests and being able to generate personalized recommendations. It increases customer knowledge, which makes it possible to continuously improve and increase its ROI by adapting as closely as possible to expectations.
A chatbot, based on this type of intelligence, allows you to automate part of the customer relationship and thus be ultra-responsive, even when you are not available to respond yourself in real-time to a request.
Pizza Hut has made it possible for its customers to order pizza in this way, via instant messaging. With this type of option, the virtual agent or chatbot allows the Internet user to follow a personalized route to the order, without having to browse the site or search for his products himself.

To Conclude
New digital technologies save time (payment of the bill for example, for more turnover at the tables and a smooth customer experience), allow the team to have more time to discuss or to customize recommendations to increase the average basket while attracting a potentially larger audience.
A customer accustomed to online food ordering should be able to enjoy an experience that recognizes their loyalty and personal tastes when they go directly to the restaurant.
In this scenario, utilizing the Technology Trends for Food Industry of 2023 helps in making great strides, and are gradually impacting the restaurant sector. If you are seeking mobile app development for your food delivery or restaurant, connect with us. Our team of experts can help you leverage these latest trends and technologies to create highly functional and robust apps.