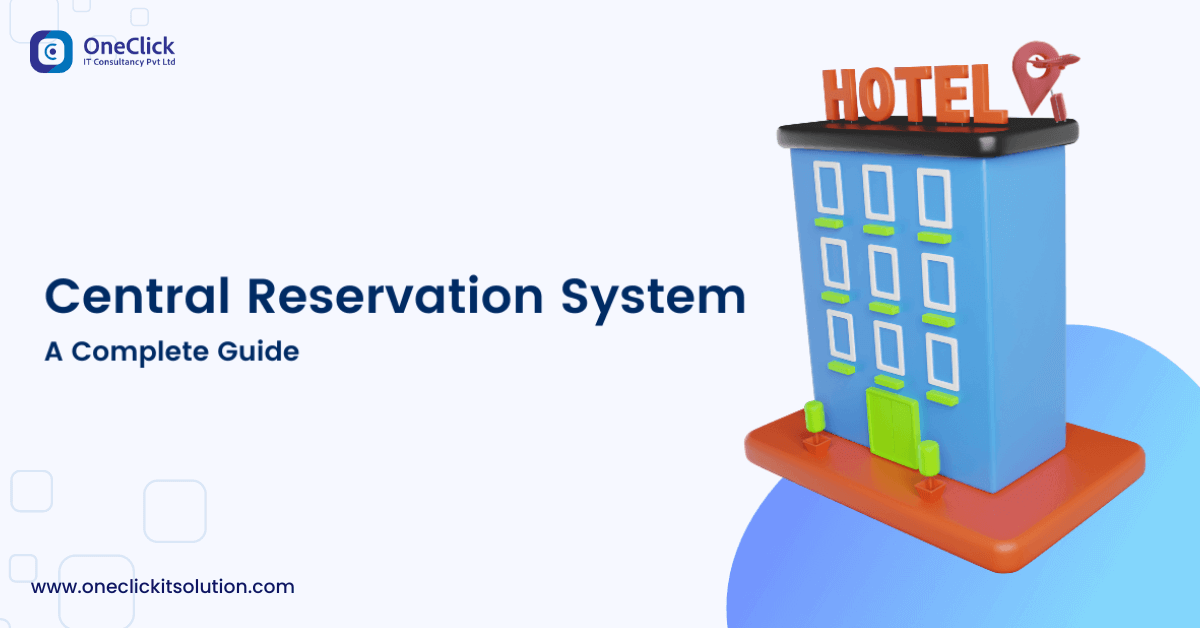 A hotel reservation system is a process that requires a lot of time and effort. It involves coordinating with different entities such as the hotel, car rental agencies, airlines, as well as customers. The Central Reservation System (CRS) is a technology-based solution to automate this process. It helps hotels increase their revenue by reducing costs and improving customer service. 
What is a Central Reservation System (CRS)?
A central reservation system is software that allows hotels to manage their reservations. When you make a hotel reservation system, you will get an option of paying in advance or at the time of check-in. 
If you choose to pay at the time of checkout and you have paid on your credit card, then this transaction goes through an external service provider and not through the hotel's own CRS system. The advantages of using a central reservation system include:
Provides easy access to information about availability and pricing
Allows hotels to customize their offerings based on customer preferences
Simplifies bookings for both customers and suppliers

Benefits of Central Reservation System (CRS) for Hotels
The central reservation system will help you improve your hotel business.
A central reservation system can help you get more bookings, which means that you will have a higher occupancy rate, as well as higher revenue and profits.
It can also reduce costs for any hotel or accommodation provider by providing them with an easy way of making bookings and reducing the number of calls received from customers looking to make reservations.
The automated process becomes more efficient, allowing more time for managing other aspects of the business-like marketing campaigns or new product development initiatives. 
The result increases profitability from existing customers while attracting new ones via word-of-mouth recommendations from satisfied clients who have visited other properties managed by that same provider before deciding where they want to stay next time around!
Key features of the Central Reservation System for Hotels
It allows users to search for hotels in a specific location or city by entering their dates of stay, the number of guests, and budget requirements.
The system allows users to make reservations for rooms at any time of day or night without having to wait on hold or deal with an operator. They can also make changes to existing reservations by using their computer or mobile devices.
The system provides information about amenities such as restaurants and transportation options in each hotel location so that customers can plan out their trip ahead of time if they wish.
How Does a Central Reservation System Work for Hotels?
CRS hotel is a complex software that helps the hospitality industry with its computerized booking process. A CRS can take your hotel business to the next level by increasing revenue, profits, occupancy, and customer satisfaction.
CRS hotel allows you to manage bookings and reservations in real-time through one platform instead of using multiple software solutions. You can also customize it according to your requirements or hire an expert who will do it for you. Here is how CRS works for hotels.
CRS systems help hotels generate more revenues from their existing inventory because they offer customers new packages along with attractive discounts during sale seasons such as Valentine's Day and Christmas Eve which encourages them to book a room at these times even if there was no availability earlier.
Customers are more likely to buy these packages due to the attractive price point offered to them.
CRS Hotels can increase their occupancy rates by marketing their rooms online via websites such as Booking com, etc.
A CRS system enables hotels to provide personalized services like sending messages on social media platforms when someone books a room or sends an email inviting friends over dinner after seeing some pictures posted online by other guests who stayed at their property last week.
CRS Hotels can have better control over guest check-out dates as well as cancellation policies which reduces attrition rates significantly. Guests may feel penalized if they miss checking out early due to circumstances like flight delays etc.

Rounding Up
The CRS system is not just a good idea for your hotel, but also for your business. The central reservation system can help you increase customer loyalty and keep up with the competition by providing them with better services.
They also allow customers to book directly through your website or mobile app instead of relying on third-party websites that may charge more fees or take longer times when managing their reservations.
FAQs for Central Reservation System
What is a Central Reservation System?
It is a computerized system used by the hotel industry to track and manage reservations. It stores information about both the hotel and its guests and allows operators to manage the entire booking process from beginning to end.
How does the Central Reservation System help hotels grow?
The Central Reservation System helps hotels grow in many ways. It increases revenue, customer satisfaction, customer loyalty, and retention.
Is it possible for hotels to customize the CRS system?
Yes, it is possible for them to customize the CRS system.
This can be done through their developers who work with the software developer's development team.
When should a hotel consider a Central Reservation System?
– A Hotel CRS is a good solution for hotels that have a large number of rooms, or that want to manage their inventory, distribution, and pricing.
– A Hotel CRS can be a good solution for hotels that want to manage their inventory, distribution, and pricing.
Would you like to learn more about Hotel CRS? Reach us at contact@itoneclick.com.
How does the hotel get access to the data?
The system is designed to make it easy for hotels to access reservation data wherever they are. With all of their data in one place, they can analyze their performance and make changes as needed.
They can view reports, export data, or create new reports using the Central Reservation System.