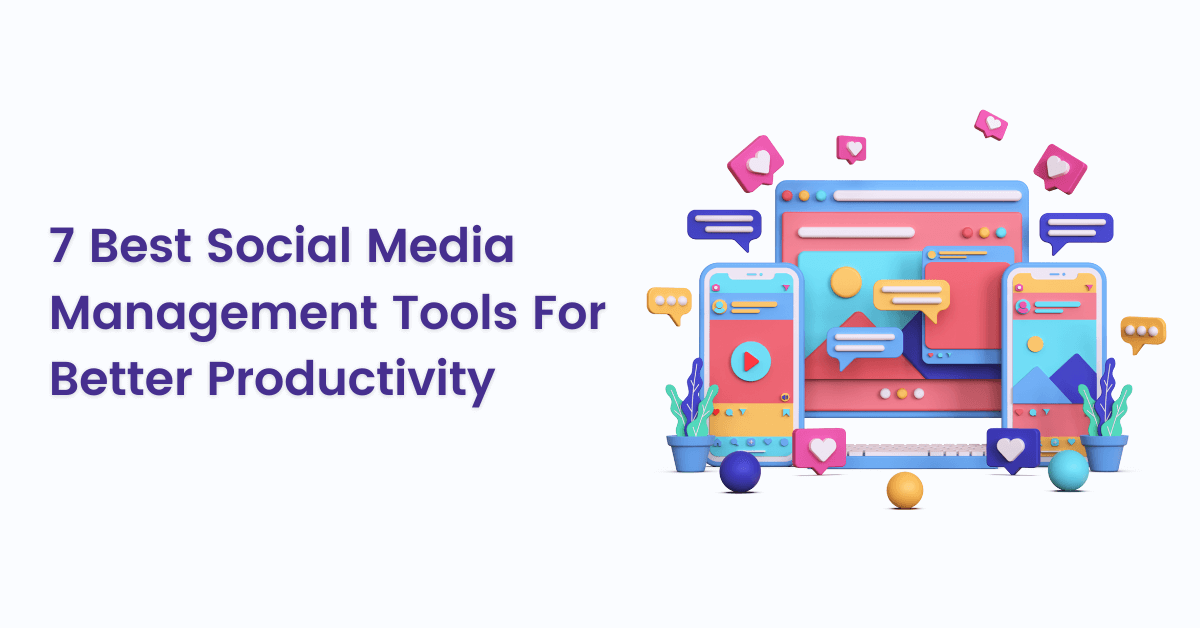 Introduction
Is your current social media management software really effective? Do you even use appropriate social media management software, or do you rely on specialized agencies like The Marketing Heaven to get the job done? You may be wondering if there is another tool that is easier to use, offers additional functionality, or even better value for money? Or maybe you need to plan content for a platform not integrated with your current tool?
The right tool will save you time and effectively manage your social networks so that your social content strategy is really effective. It's easy to say, but how do you know which social media management software is right for you?
The choice will be even more difficult if you have never used a social media management tool. Indeed, the ideal solution can vary according to needs, and it will not be the same for a novice blogger as for a marketing agency offering full services.
Before investing your time (or money) in social media management tools, be sure to choose the one that suits you best in order to immediately optimize your productivity.
If your requirements are very specific, it is a good idea to develop your own social media management software. A customized tool can help you save costs and benefit from a better ROI in the long term.

Top Social Media Management Tools for Businesses
1. Hootsuite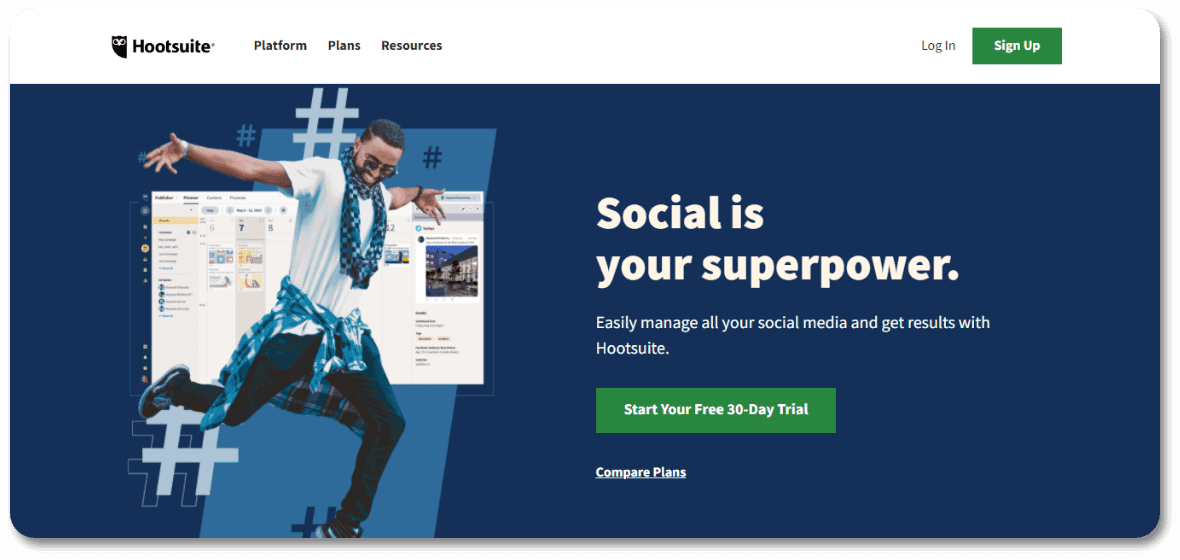 Your Facebook, Youtube, Twitter, Instagram, and Linkedin accounts can be managed from a single interface and your notifications are centralized to save you time.
One of Hootsuite's strengths is its more advanced and functional smartphone application, which displays more than a million installations. When you know that a user spends an average of 78 minutes a day on his smartphone, Hootsuite has done well to focus their efforts on his mobile application.
Monitoring tools, publication scheduling, monitoring of advertising campaigns, audience analysis reports, or even user rights management for your team members or your customers, are all features highly appreciated by professionals in the field.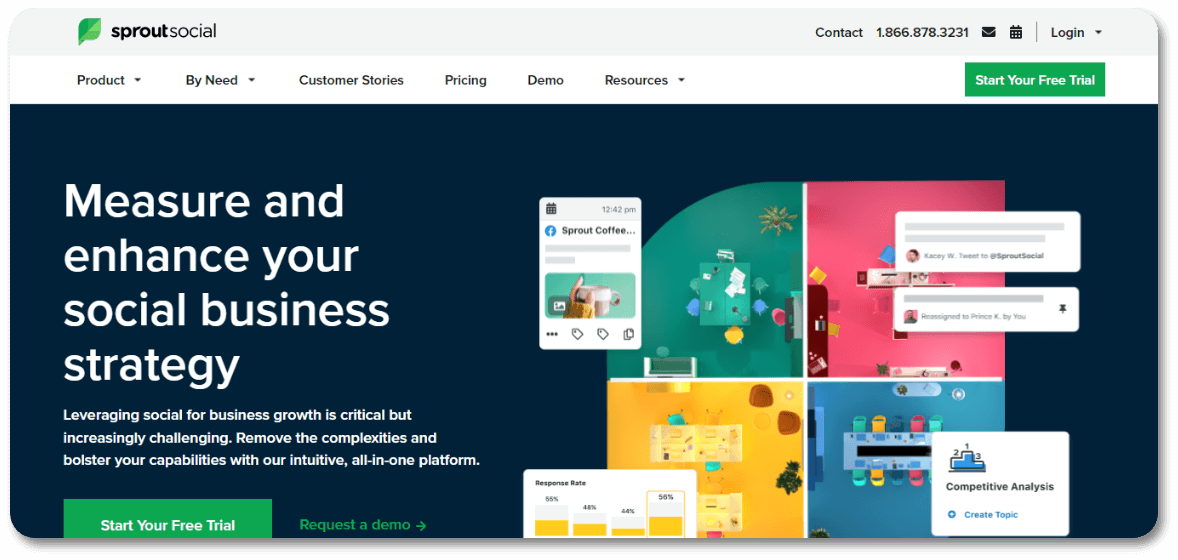 Sprout social is less focused on individuals than its competitors. Its clients are clearly marketing agencies, digital companies, or entrepreneurs who want to manage their communication with the right tools.
With Sproutsocial, you can manage your Facebook, Twitter, Instagram, Linkedin, and Pinterest accounts, and manage multiple profiles on these social networks. Statistics, optimization of the time spent on the various publications with the centralization of notifications and comments, integration of editing tools to modify your images or even instant messaging system (chat) are some of the interesting features of this online service, which also offers mobile applications for Android and iOS.
3. Buffer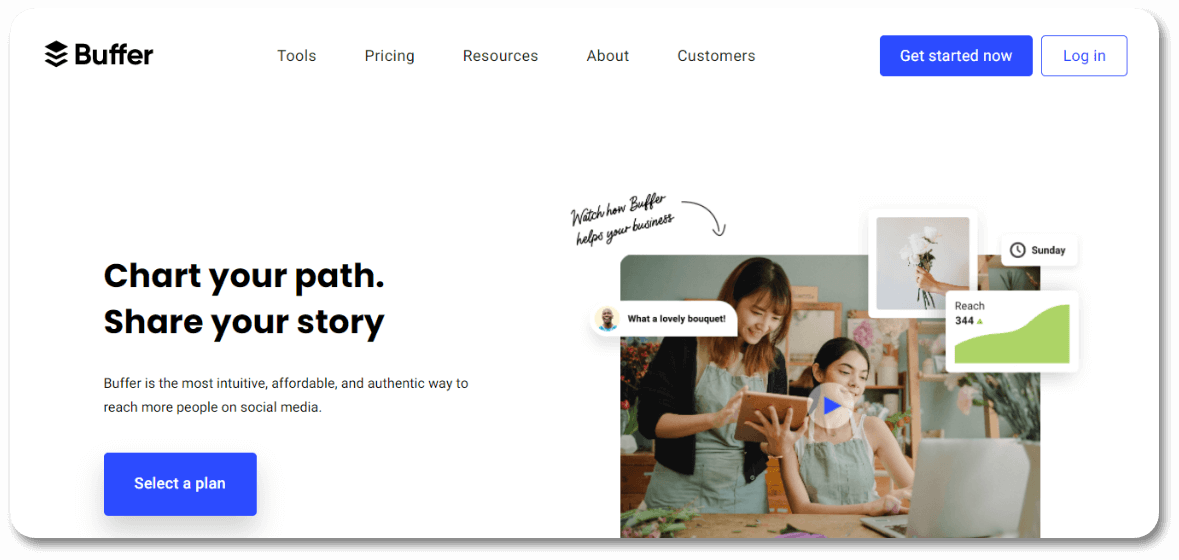 Available for Facebook, Twitter, Instagram, Pinterest, and Linkedin, Buffer also offers an application for Android, and an extension for your browsers to better manage your publications on your social network accounts.
Buffer is one of the only social media management software offering a free but limited version of its functionality. Depending on your needs, this free version can be sufficient for individuals since it allows you to manage 3 accounts and program 10 messages.
In terms of the tools available, Buffer has nothing to envy the market leaders since it also allows you to optimize your time spent managing your publications, responding to Internet users, and analyzing your audience.
The interface and the main dashboard are ergonomic and clear for users who are already used to community management tools. Tracking the number of clicks or followers depending on the social network chosen, you can consult the statistics for each publication and thus check its impact on your overall marketing strategy.
4. TweetDeck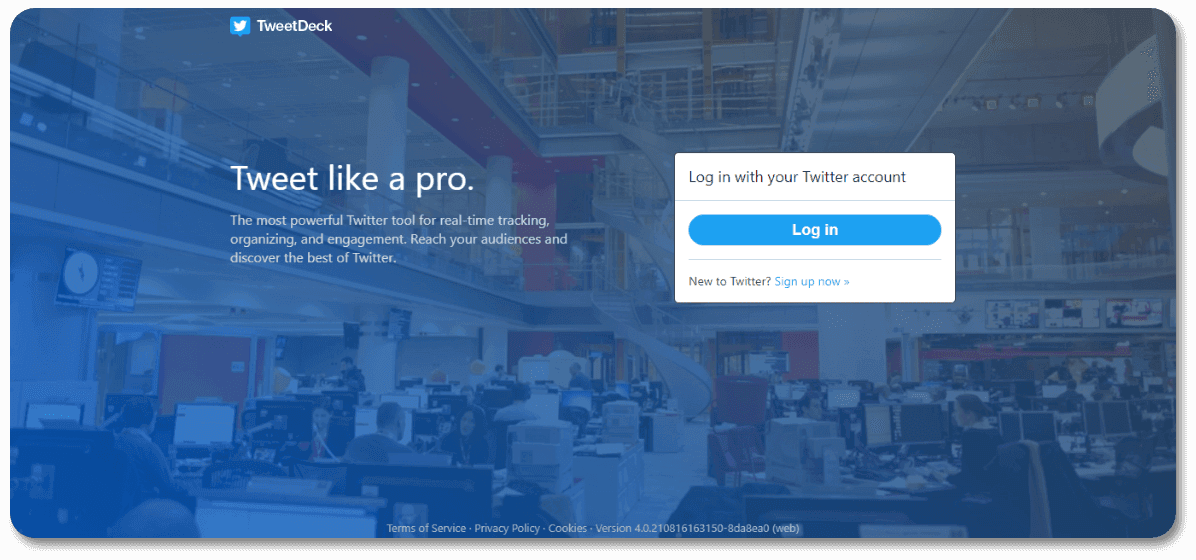 Unlike other social media management tools, TweetDeck is completely free and allows you to manage only your Twitter account, but it does it very well. In online service, in mobile application or in downloadable software, TweetDeck allows you to view at a glance all the important information of your Twitter account. It displays on its dashboard in columns, the home page, notifications, messages and Twitter accounts to follow. You can display the home page of the Twitter accounts you follow or add new columns listing current activity, scheduled posts, etc. The interface is in English but the icons are self-explanatory and allow you to easily take hold of the tools available to you.
A simple drag and drop allows you to rearrange your columns. The other advantage of TweetDeck is its multi-account function. You can manage up to 5 accounts at the same time, from the same interface.
5. Zoho Social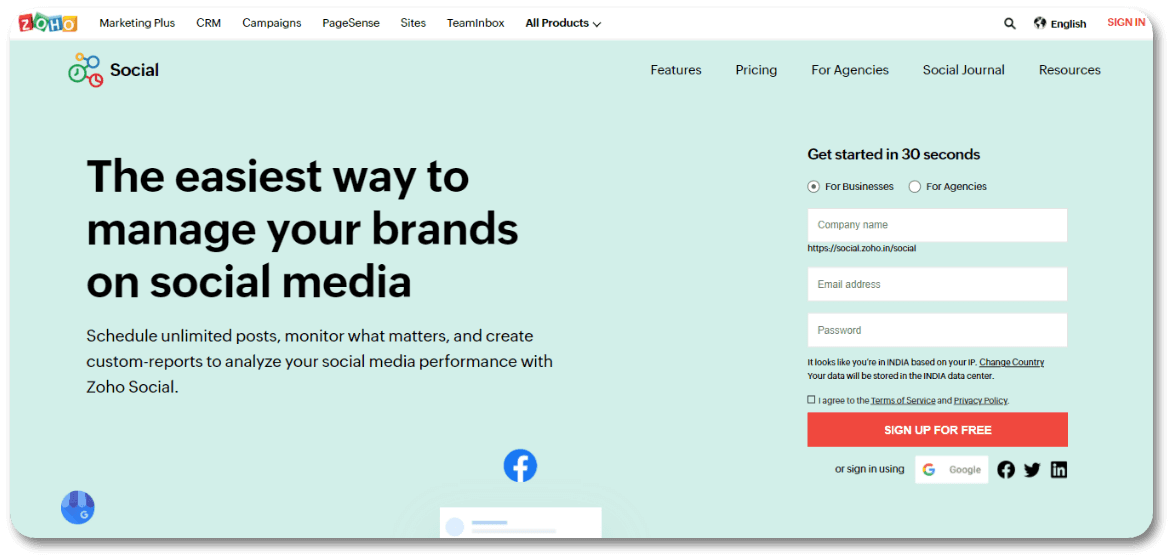 Online service and mobile applications for Android and iOS, Zoho Social is a complete tool that you can adjust according to your needs and budget. You can take advantage of the monitoring features of your social media accounts and the programming commands for publications, but also assign modification and validation rights to the various members of your team. The communities of your Facebook, Twitter, LinkedIn, Google My Business, and Instagram accounts can thus be managed from a single interface.
For professionals, browser extension, CRM, and technical assistance module can also increase Zoho Social's capabilities. This software suite brings together most of the tools necessary for managing your communication.
6. Social Pilot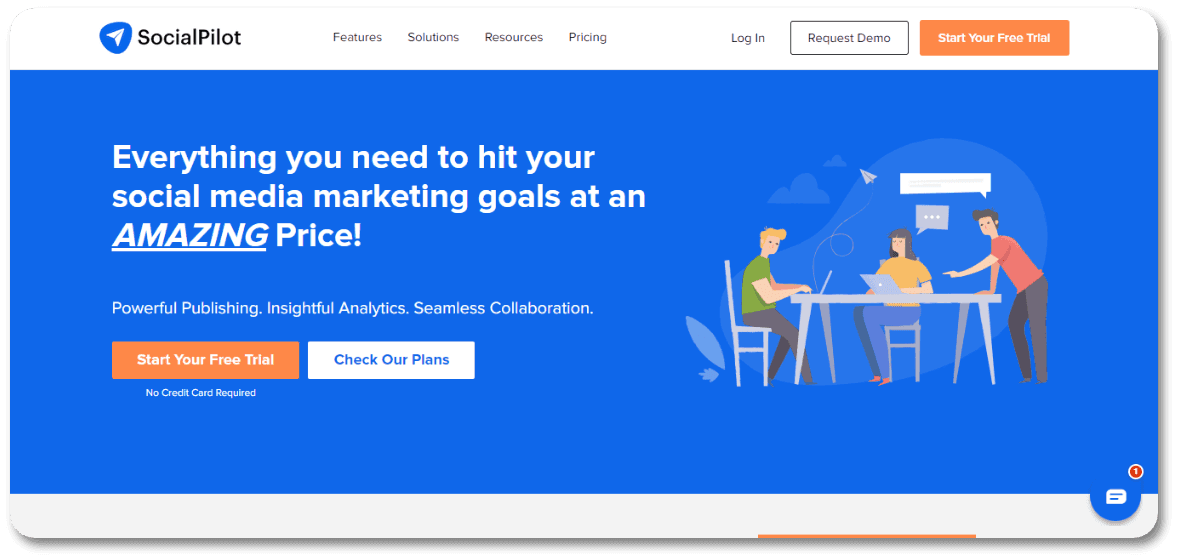 Compatible with your Facebook, Twitter, Instagram, Pinterest, Linkedin, and Google My Business accounts, Social Pilot is an online service and mobile application for Android and iOS. Like other social media marketing agencies are using different social media management platforms, the service allows you to display all the notifications, alerts, and important messages to always stay connected to your community. Its intuitive interface makes the work of community managers and communication agencies easier, but also for entrepreneurs wishing to manage their web marketing and digital reputation on their own.
Managing several accounts, planning publications, analyzing performance, and monitoring news in your sector are some of the main features to take care of. Even if it appears to be a challenger compared to Buffer or Hootsuite, Social Pilot has essential features to better manage its community.
7. CoSchedule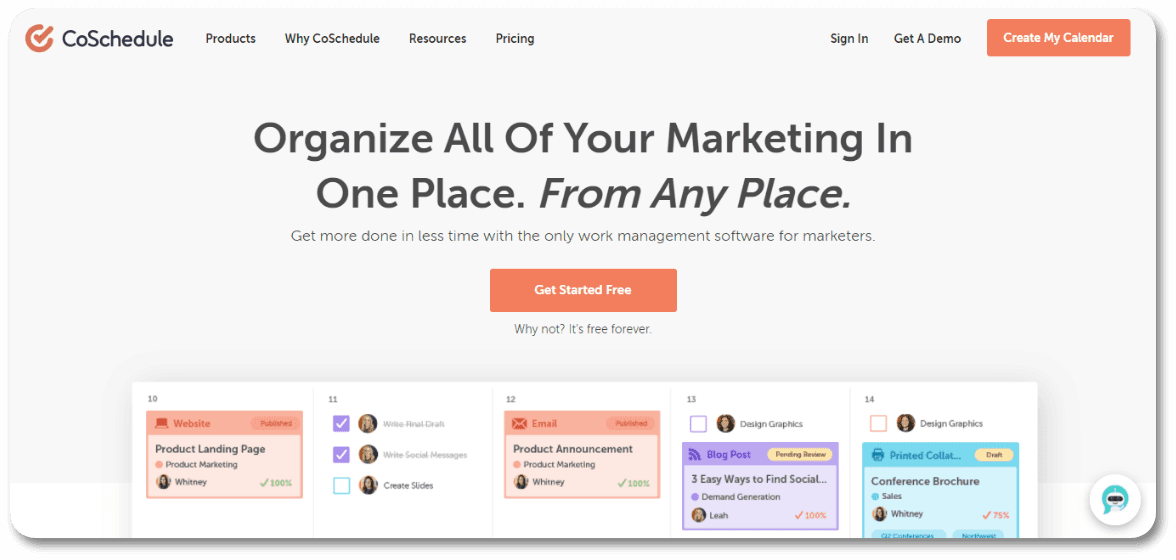 If you are a web marketing professional and you are looking for a complete tool for all your communication and content writing, CoSchedule is for you. Unlike the other social media management software presented in this selection, CoSchedule does not allow you to monitor your social networks or analyze your traffic and your audience. On the other hand, it allows you to optimize your cross-platform publications by automatically generating a publication and an image in the right format, and to avoid repeated handling. You just need to indicate your title, text, and image and the online service will generate a post suitable for each account.
The CoSchedule editorial calendar is the great strength of this online service which facilitates the organization of your publications but also of all your communication actions. The application also brings together messaging services to respond quickly to Internet users.

To Conclude
All the social media management tools presented here have only one objective: to save you time by optimizing your activity on social networks. Whether you are a web marketing professional or an individual concerned about brand reputation, you should find in this selection the features that are required in the best social media management software.
OneClick can help you customize all these features and any additional requirements in a single software. Our team of experts can develop a social media management software that will prove to be a fruitful long-term investment.
Contact us today for a no-obligation quote for the time and cost required to develop a social media management app like Hootsuite or Buffer.