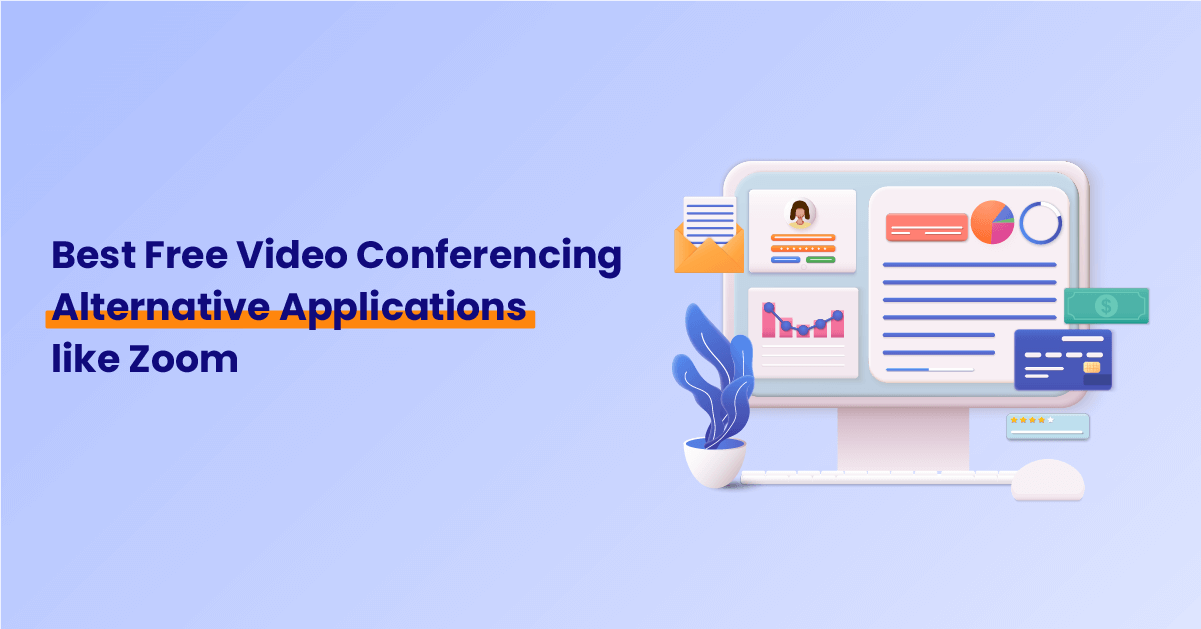 Overview of Video Conferencing
Are you looking for best free video conferencing software but not sure which one to choose? Then you have come to the right place.
Today there are a plethora of free services for communicating in audio and video. In these conditions, hard to find your way around and choose the right one, the one that best suits your needs.
This is why we offer you a selection of what we consider to be the best free video conferencing software of its kind.
While most of the platforms presented are suitable for all profiles and uses, some are preferable for use at an organizational level and others for personal use.
6 Best Free Video Conferencing Alternative Applications like Zoom1. Skype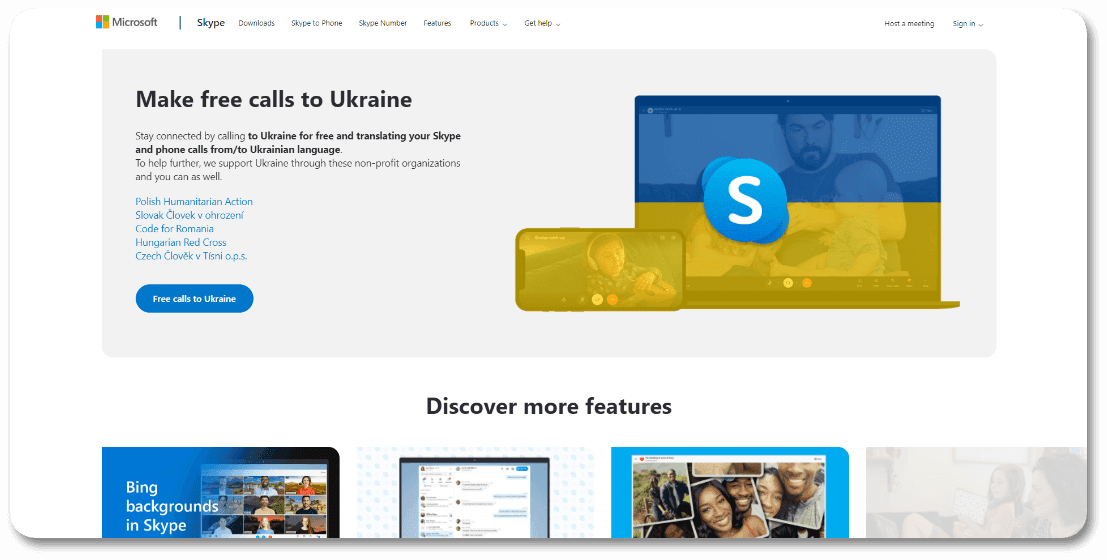 We start with the classic, the one we immediately think of when it comes to audio and video calling software. Acquired in 2011 by Microsoft, Skype is still a benchmark and one of the most used solutions despite the arrival of many alternatives.
Its credit system makes it possible to directly call a telephone number, the correspondent does not need a Skype identifier to communicate.
It was very practical at one time in very specific situations, it is much less so now that our telephone habits have changed and that the Internet is much more readily available in developing countries.
In addition, Skype suffers from a few faults that are hard to forgive these days. Besides the fairly regular bugs, with messages that do not arrive or are late, file sharing, in particular, is quite archaic.

However, it does the job if you only want to use it for audio and video calls, with the possibility of launching videoconferences with up to 50 participants (compared to 25 previously). Features like background blurring to hide your surroundings are recently added features that can be nice.
Finally, one of the advantages of Skype is its compatibility with all media – the software is available on Windows, macOS, and Linux for desktop as well as on Android, iOS, and Windows 10 Mobile for mobile. Web, Xbox, and Alexa versions also exist.
2. Google Meet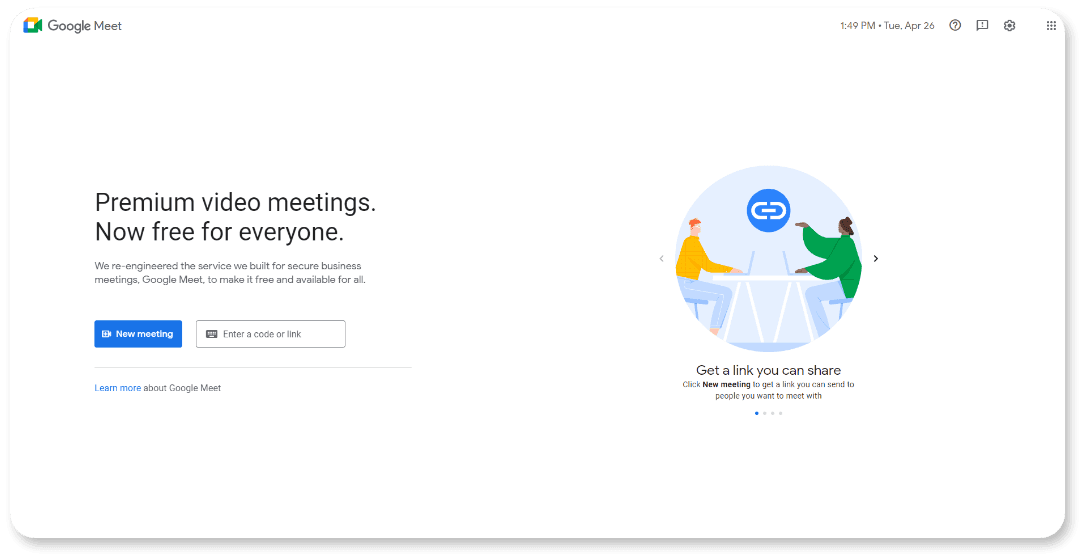 We continue with another software well known to users since it is Google Meet, Google's solution. It has the advantage of being very well integrated into the Android ecosystem as well as Gmail. For those who are used to using Google services, this may be a good solution, both on the desktop and on mobile.
Video conferences are now extended to up to 100 people. A payment system allows you to call landline or mobile numbers if the other party does not have a Google account, an option which, as you have already been told for Skype, is of less and less interest.
Google Meet has now emerged as the biggest competitor for Zoom and is proving to be an ideal solution for fans of the Google environment.
3. WhatsApp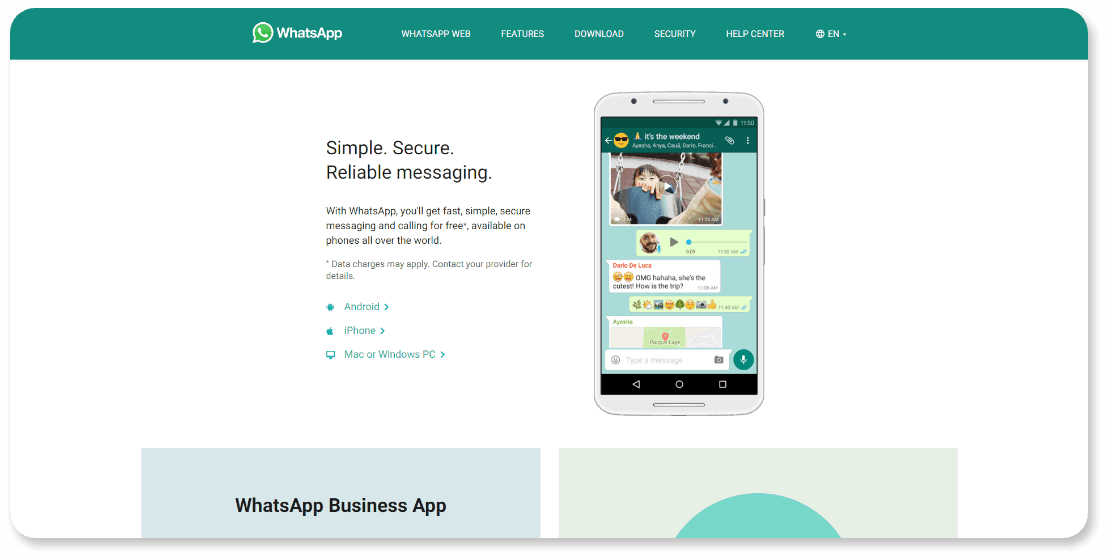 WhatsApp has become the most installed messaging application in the world. It is a hit on Android and iOS and has become the number 1 means of communication for millions of users in front of emails, Facebook, or standard mobile lines.
If the platform bought by Facebook in 2014 is extremely popular on the mobile app, we know less about its desktop versions for Windows and Mac. However, it offers almost the same functionality. Just scan a QR code with the WhatsApp application on your smartphone to connect to the service on your computer. However, the video calling feature is not available on its desktop version.
WhatsApp is known for its end-to-end encryption technology to ensure the security of communications. Groups can accommodate up to 256 people, but video calls can only accommodate four users.
Fluid, fast, and easy to handle, WhatsApp is certainly the most preferred personal best free video conferencing app as compared to Messenger, Skype, or FaceTime.
4. Jitsi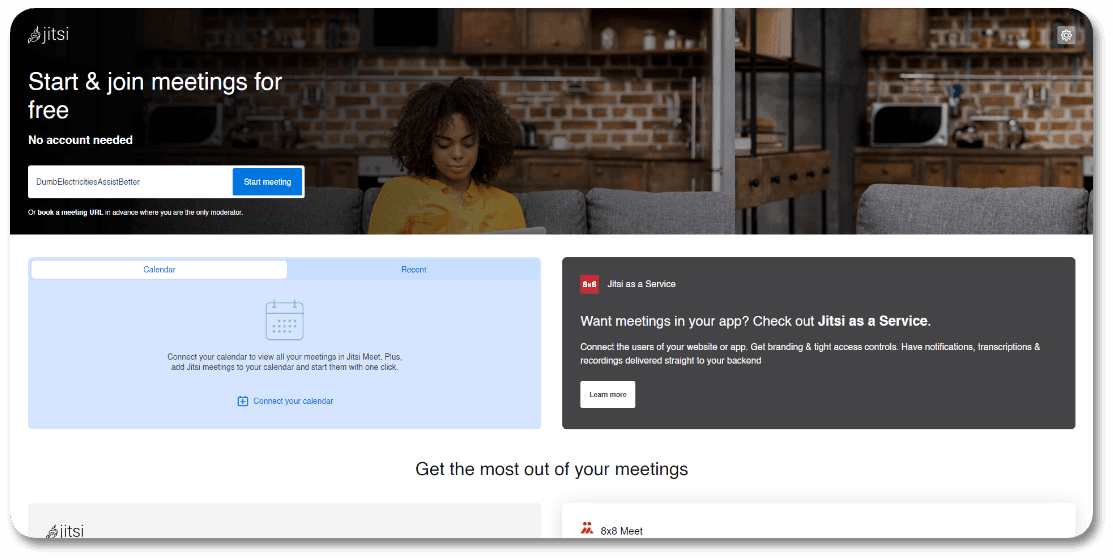 Jitsi is available on Windows, Linux, macOS, Android, and iOS. One of its best features is that it is also possible to use it without having to install anything or even create an account, thanks to the Jitsi Meet web version. Check here https://www.checklistmaids.com. A simple link to share allows you to join a conversation.
Communications can be encrypted, a good point for users who value the confidentiality of their communications. Another positive point is that the platform does not limit the number of participants in a conversation. The only barrier in this regard is technical.
It is a very good solution for unique conversations for its practicality and the speed of being able to get in touch with its interlocutors.
5. Wire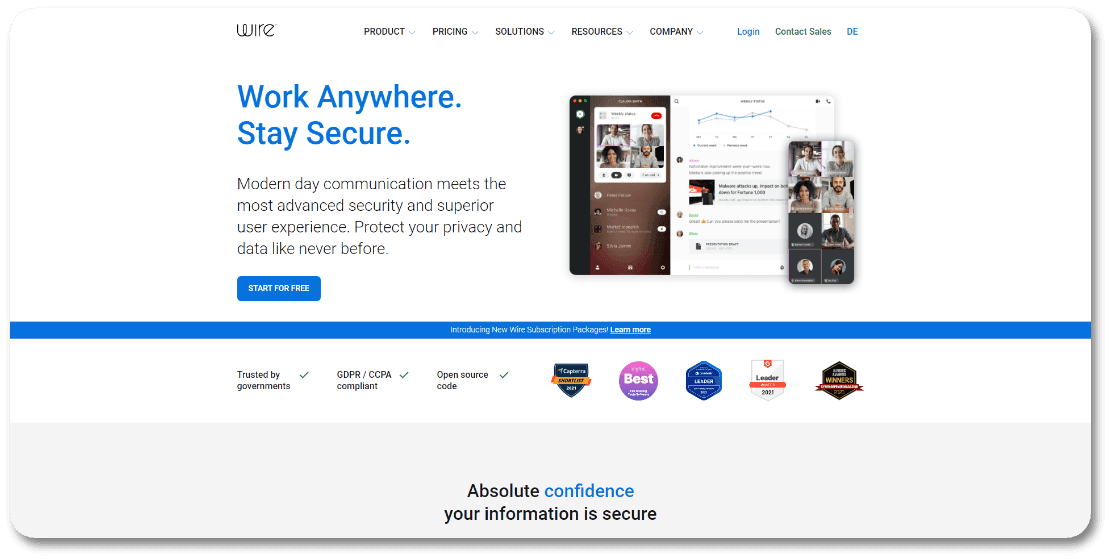 The wire is perhaps one of the video conferencing app solutions that can be directly compared with Skype. The basic features that are offered (sending messages, voice or video calls, file sharing) are very similar, with certainly a small advantage for Wire which seems more stable. The interface is different, but Skype users can find their way around quickly.
There are, however, some limitations to take into account – video calls can only be made between two contacts and audio calls only between five.
Therefore, meetings with a large number of participants should not be scheduled. Another element to take into account, Wire is officially not available on Linux, even if clever little ones can manage it.
On the security side, this solution is not far from being flawless in this area with the presence of end-to-end encryption and the storage of information on servers physically located within the European Union. Wire simply prides itself on being "the most secure collaborative platform". The free video conferencing software, which is also accessible via a web client, is 100% open-source.
6. Facebook Messenger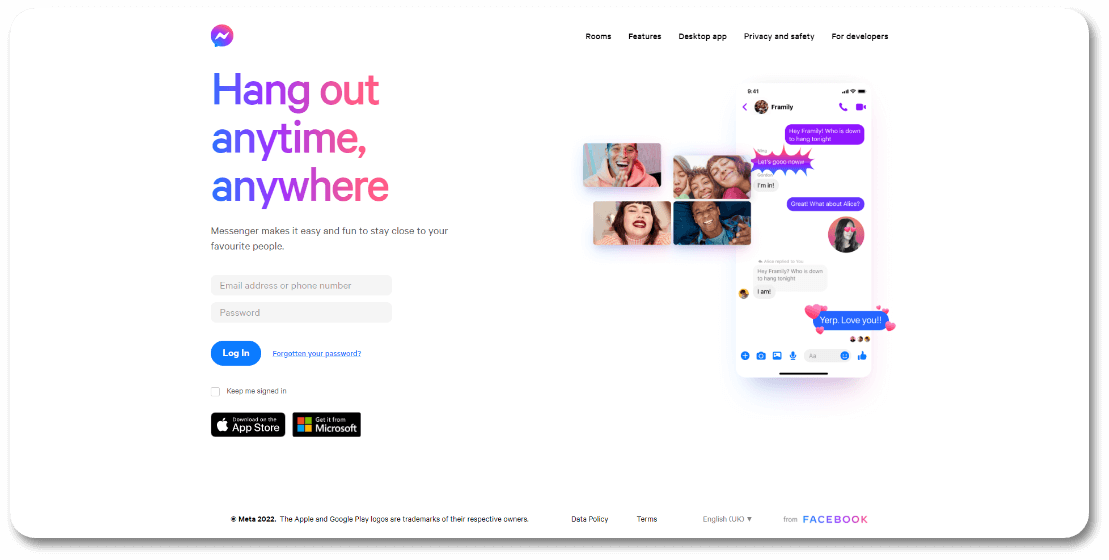 Many Facebook users, the world's most popular social media platform, are unaware that audio and video calls can be made to other Facebook users through the instant messaging feature. You can use the desktop version or the Messenger app for Android and iOS mobile.
The app allows VoIP calls with up to 50 different profiles; however, a video call is only possible between two Facebook users. But this defect is minimal since the huge advantage of its program is the popularity of Facebook, so it is very easy to be able to make audio and video calls with your Facebook "friends".
Unfortunately, communications are not yet encrypted, moreover this Facebook service is not famous for strong data protection and for its privacy policy. Teleconference possible for up to 50 participants

To Conclude
It is interesting to note that despite the criticisms addressed in the past to many applications concerning data protection and privacy policy, there are today very few best free video conferencing app that offer strong security.
Organizations also have the option of developing their own video conferencing software solution. With customization, you can mold the software as per your business requirements and budget.
At OneClick IT Consultancy, our team has over 10+ years of expertise and experience to develop scalable and robust best free video conferencing solutions. Let's discuss your idea.