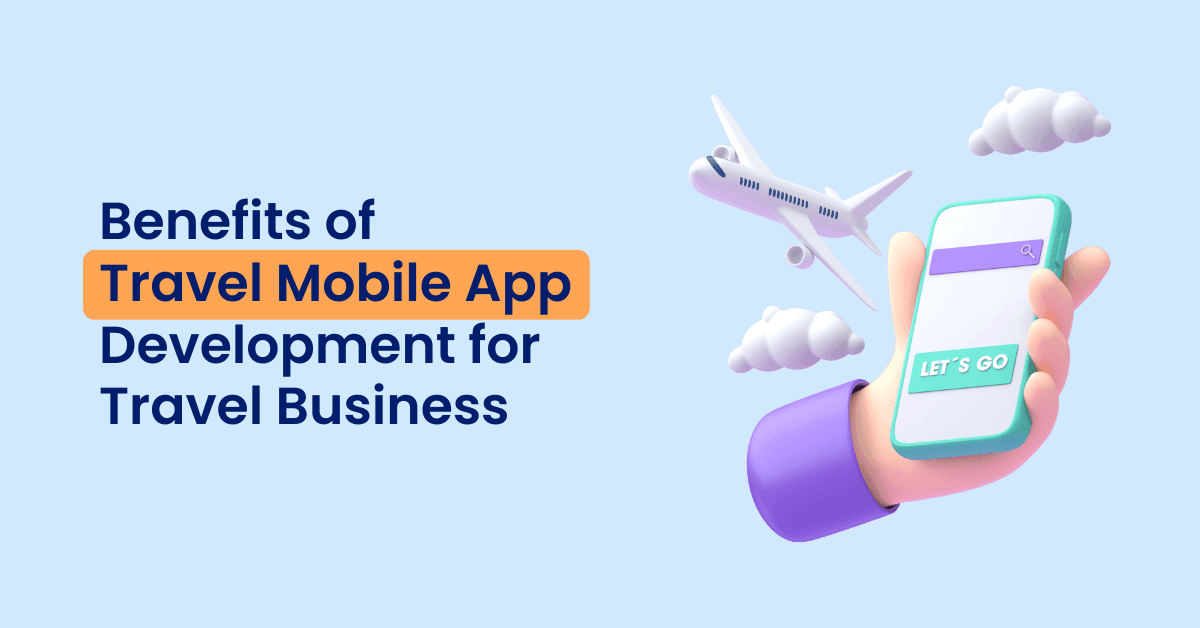 Introduction
Travel Mobile Application Development is a very important element of the travel industry. The application helps you to book your journey and track the status of your booking. It also provides you with information about the different options available for you to choose from.
A mobile app is a great way to keep track of where you've been and what you've seen–and it's also incredibly useful when planning future trips. You can use it to find local attractions or nearby restaurants or even find out about local events or festivals happening in the area you're visiting.
You may only realize how much time you spend in your car while traveling once you start using an app like this! With this type of technology at your disposal, there's no reason anyone should ever have to waste precious hours sitting in traffic again, especially if they can be doing something else!

Useful Safety Information
With Travel Mobile Application Development, you get all the useful information for your trip. You can find out about local customs and laws and emergency numbers of the local authorities in case of an accident or other emergencies. The weather at any given time will be displayed on the app so people can plan their day accordingly.
Instant Hotel and Ticket Booking
You no longer need to wait hours to book a hotel or flight. You can do so from anywhere, anytime, because the development of the travel mobile application has made booking hotels and flights easier than ever before. With instant booking, you can book any hotel or flight that fits your budget and preference in seconds without waiting in line at the counter; all you need is your phone!
24/7 Accessibility
One of the biggest advantages of travel mobile application development is its accessibility. With an app, you can reach your customers anytime and anywhere. You don't need to worry about losing business because they might be unable to access your website or call center if you only have limited hours of operation.
With an app, people will have 24/7 access to the products and services you offer on any device they choose: desktop computers, laptops, or mobile phones, whichever one suits them best!
Networking and Sharing
Travelers are always on the move, and with the right mobile app, they can connect with like-minded travelers and share their experiences. In addition to social networking features like messaging and photo sharing, travelers can use their mobile devices to find local attractions or restaurants.
IoT based Decisions
The IoT is a network of devices that collect and exchange data. It can be used to make informed decisions, better decisions, faster decisions, and more efficient ones. With this in mind, it's important to consider how your business can benefit from utilizing IoT-based technology for its operations.
One way you could use this technology is by creating an app that allows customers to order products online without having them shipped directly to their homes or office (or worse yet, sent via mail). It would allow businesses to stay competitive with other companies who offer similar services while also reducing operating costs since they don't have any middleman fees associated with sending out physical packages themselves!

Travel Cashless
If you are a traveler, you might have wondered how mobile apps can help you save time and money. Mobile apps can help travelers stay safe while they travel. It is also possible to enjoy your vacation through mobile applications. It's also possible to network with other travelers using the same application, which means there will be more opportunities for connections in future trips!
If you're planning on going somewhere new or want advice from people who already went there before, this app will give them all these things at once! You won't just get an amazing experience but also learn something new about yourself too.
Conclusion
Mobile app development is becoming more important to success in the travel industry, and creating an app can help drive business goals and assist in reaching industry benchmarks. Travel app development should be approached strategically, however, with ongoing support demonstrated. Travelers want to use one-stop-shop apps for all their travel needs, and you can differentiate yourself from competitors by having this comprehensive mobile travel solution available.