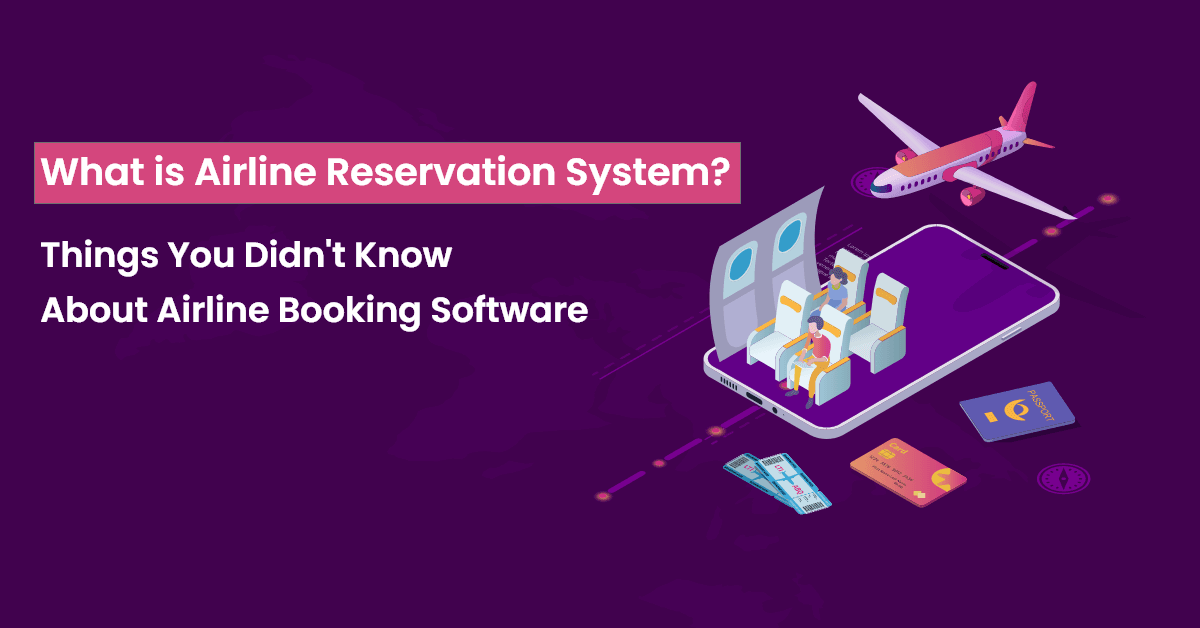 Introduction Airline Reservation System
First in the late 1950s airline reservation systems were introduced as relatively simple independent systems for controlling flight inventory, maintaining flight schedules, seat assignments, and loading of aircraft.
From the moment of first reservation until flight completion, the contemporary airline reservation system is a comprehensive suite of products that supports a variety of airline management activities and serves client needs.
The Airline Reservation System is a computerized system used to store, retrieve and conduct air travel information and transactions.
The project aims to emphasize the relevance and importance of airline reservation systems.
It aims to increase customers' and airline agencies' relationships through the use of ARS and makes it convenient for customers to book flights as long as they require so that they can make reservations using this software.
With a modern, user-friendly interface and a reliable backend architecture, OneClick offers an Airline Reservation System.

By connecting to a major third-party airline supplier, you will be able to scan and book airline seats easily and effectively with systems.
Our Airline Reservation module enables you to improve productivity and manage more bookings without hiring new employees by selling airline tickets directly through the back-office system.
Top 20 Features of Airline Reservation System
Highly personalized system
Canceling system for reservations
Assured and reliable
The module of Flight Investigation.
Booking solution with API integration.
Allow passengers to select their own seats.
Programs for frequent flyers are supported.
Show all of your flight options and promotions.
Display fare rules and baggage information.
Bookings can be made using an online payment system.
Option to print e-tickets to view booking details.
Create financial reports and booking reports.
Manage service tax, mark-up, and supplier commission settings.
Multi-stop/multi-city flights can be booked with a complete fare summary.
Support for several languages
Global Distribution System (GDS) Integration
Acceptance of multiple currencies
Payment gateway secure online
Users have access to a hassle-free, quick, and error-free online reservation service.
Email notification of ticket bookings, cancellations, and flight delays, among other things.
The website's Airline Reservation System allows users to make online reservations quickly and without errors.
How Does the Airline Reservation System Work?
Airline Reservation System developed by OneClick, helping you manage and simplify airline ticketing.
This is a fully customizable solution for our online ticket booking system.
We work with major GDS (Amadeus, Sabre, and Travelport) to offer an airline ticket reservation system that can be readily adjusted to meet your needs and can handle thousands of reservations each day.
Gain a competitive edge in the airline industry by harnessing the power of ARMi! Empower your business to make informed investment decisions and partner with airlines that excel in retailing. By becoming IATA certified and leveraging Airline Retailing Maturity (ARM) index, you can unlock valuable insights into an airline's retailing capabilities, aligning your business goals with their strengths.
The solution is set up with an integrated backend ERP system and may be utilized simultaneously by numerous users.
Besides certain additional features, this includes the most common requirements for the customer. Booking of tickets, replenishment of tickets, etc.
Our software for booking tickets for the airline is responsive and supports all new browsers, tablets, and mobile phones.
OneClick has a modern, user-friendly interface and robust background architecture for online airline reservation systems.
Also in the GDS and LCC flights and in numerous flight API providers worldwide, we have a large stock.
This makes our local and global Airline reservations easy for us to serve various geographies.
You can search and reserve aircraft seats productively and quickly with a combination of important third-party aircraft provider systems.
This airline reservation system offers the option of syncing PNR and importing PNR from GDS, such as Amadeus API, Sabre, and Travelport.
Our airline reservation system can process cash reservations, credit cards, and other methods. This system may be used to create a PNR and then issue a ticket. This system may be used.
Best 21 Benefits of Airline Reservation System
Mobile accessibility
Policies for an easy refund
Domestic and International Airlines Available
Integration with different travel product providers is possible via a unified connectivity gateway.
Capability to design, deploy, and evaluate airline reservation system
Implementation and support of an efficient airline reservation software
Intelligent, intuitive, and mobile-friendly user interface
Flight searches and bookings for one-way, round-trip and multi-city flights are quick and simple.
Experience travel with a single point of contact
Support for multiple languages and currencies
Tickets are easy to book
Saves both time and money.
Every detail about a flight is provided.
Customer service is available 24 hours a day, seven days a week via chat and phone.
Connection to a secure payment system
Connection to a number of airline reservation systems (GDSs).
Send customers automated tickets by post
Access to your B2B and/or B2C portals
Several filtering options
Sorting by cost and duration of the flight
Special promotions and discounts are available in real-time
Cost to Develop an Airline Reservation System
The website's development cost is determined by:
Business models include B2B, B2C, white label travel, airline reservations, hotel reservations, car reservation systems, cruise reservation system, bus booking and others. As a result, you'll need to find a niche in which to work.
Expenses involved with developing travel websites include:
A simple travel website will cost between $5000 and $100,000.
A basic travel website will cost between $10000 and $15000.
A complex travel website will cost between $15,000 and $25,000 to develop.

Why Choose Us for Airline Reservation System Development?
We understand that customers are crucial to our existence and no two travelers are exactly the same. Our customer care ethos is based on understanding our customers' preferences and anticipating their needs. we offer an Airline Reservation System with top-notch features and an eye-catching user-friendly design.
OneClick is proud to prioritize our clients' requirements. All senior managers have at least 9 years' travel management experience and develop personal relations with their customers in order to ensure customer satisfaction.
The success of OneClick depends on highly qualified and motivated employees. Regular training programs, from the trainee to the management level, improve professional skills and leadership. Let's connect with us!