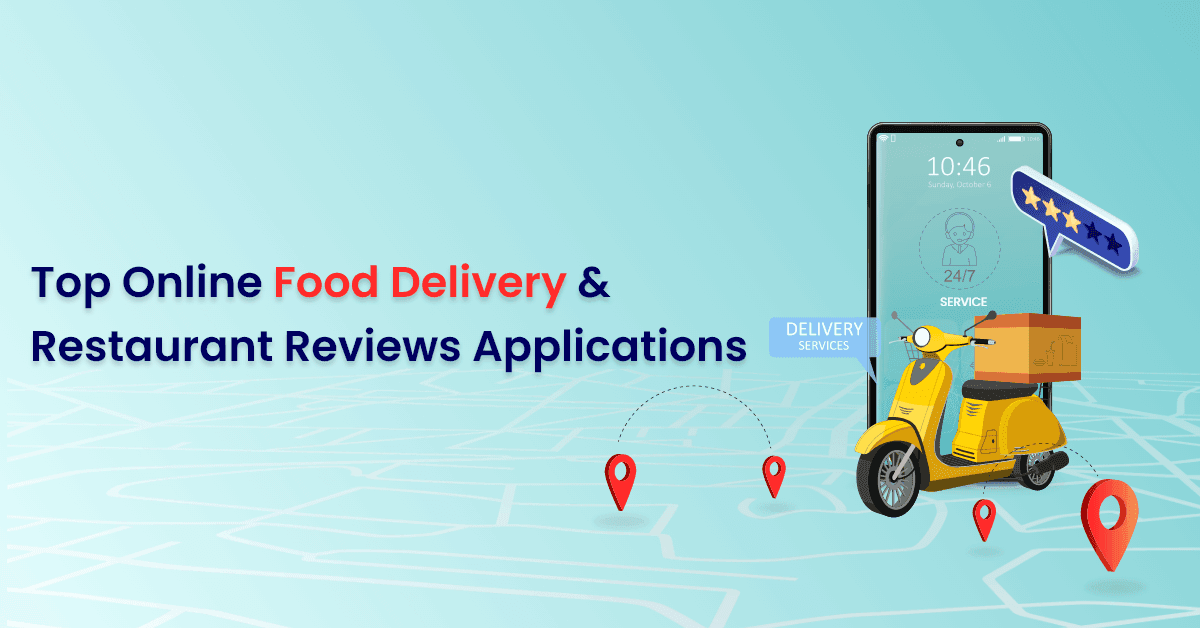 Introduction of Food Delivery
The world is running on mobile and utility applications have seen a huge increase in demand in recent years. On-demand food delivery is one such area that has been dramatically altered. Food delivery applications like Doordash, GrubHub and UberEats cater to millions of people's appetites at their leisure. Customers no longer have to deal with a limited number of restaurants that offer food whether it's a late hankering or early morning hunger pangs, they can now get their food delivered when and where they want it.
Delivering foods on demand is not a new concept previously, restaurants were called up and the order was placed by the restaurants. In 2011 there were 11 billion US dollars of food orders placed by phone alone. The food supply industry is changed by the emergence of smartphones, cutting-edge technology, accessible internet access, and foods on demand through applications.
If you are also wondering how you can develop a food supply app? we will help you to create the application. You just need to give an idea about the application you want which includes innovation, market needs, structure, and so on.
8 Steps to Create a Food Delivery Application are as follows:
Set a food delivery model

Select the major features

Validate your food delivery app idea

The tech stack to robust app base

Requirements of the aggregator model

Tech factors and UI UX design to consider

Determine the cost

Choose the right developer partner such as OneClick IT Consultancy

Why On-Demand Food Delivery Apps So Popular?
It's no surprise that food delivery is so popular these days, with busyness on the rise and a higher need for convenience. Food delivery has become a prominent trend among consumers of all demographics, according to a study by Frost and Sullivan, the food delivery service business produced $82 billion in total sales in 2018, and this figure is expected to more than double by 2025. Today, the COVID-19 pandemic has forced delivery for companies, and 65 % of eateries claim that offering delivery via DoorDash helped them raise profits during COVID-19.
Restaurants that do not offer delivery risk falling behind their competitors due to both rising demand and a changing cultural climate. In order to retain a continuous stream of revenue and stay ahead of the competition, restaurants must adjust to these changes in consumer preferences. Here's how your business may evolve and be financially secure in whatever economic scenario is.
Without any specification, no one can develop such apps because there are no established criteria for doing so. Although, we found it fascinating to review each application and ensure that we were not prejudiced in favour of any particular app. We compiled a list of the top 7 food delivery apps in the United States after examining numerous apps.
DoorDash
GrubHub
Uber Eats
Postmates
GoPuff
ChowNow
Delivery.com
1. DoorDash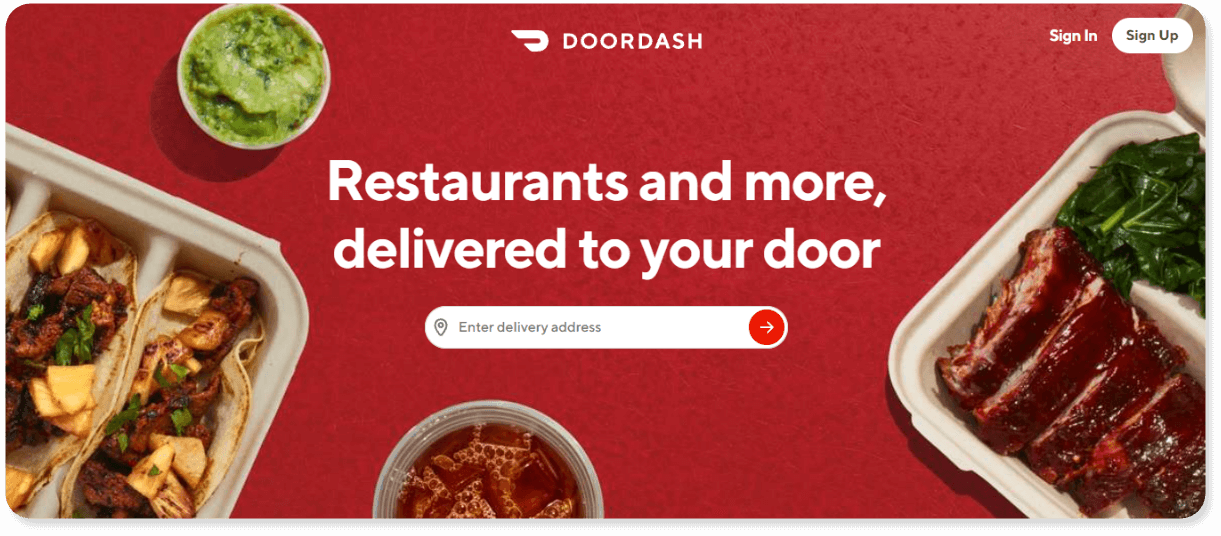 DoorDash is a US-based on-demand delivery service that connects restaurants with food delivery. In the local area, it is a community-driven delivery powerhouse. The year 2013, the company began operations. In the first quarter of 2019, DoorDash surpassed UberEats in terms of valuation and market share. It is one of the most well-known food delivery app companies, with a market capitalization of USD 16 billion. The food delivery service provided by the company is available in over 800 cities across the United States.
During the Covid-19 pandemic, DoorDash adopted "contactless" delivery to ensure a safe delivery experience for both its drivers and consumers.
The Features are Driver App, Customer App and the Restaurant App.
2. GrubHub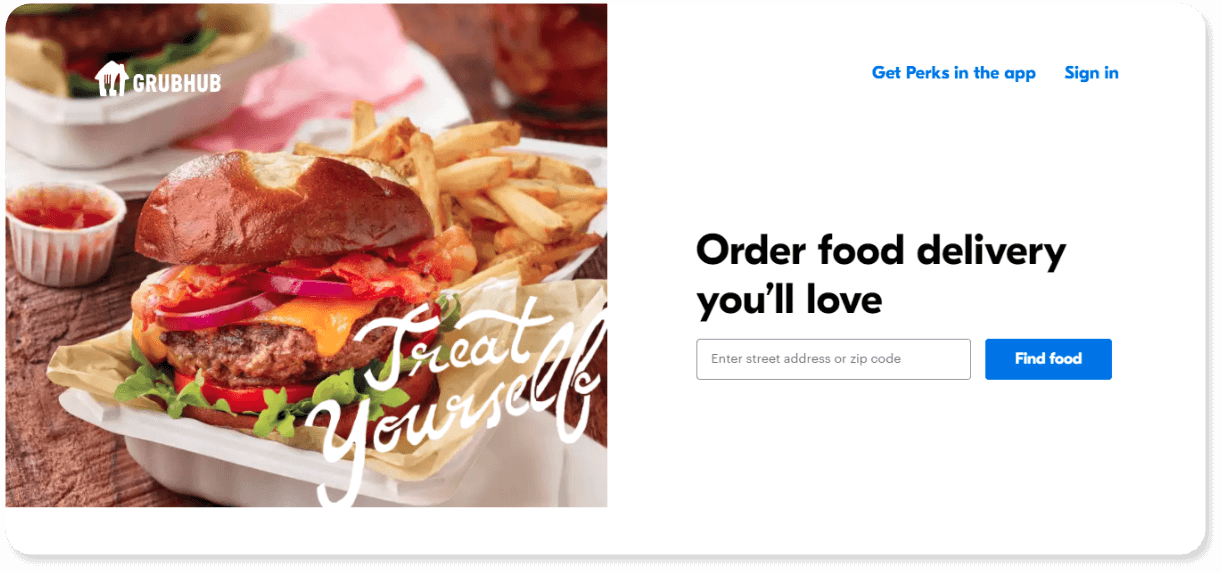 It is one of the most widely used food delivery apps in the United States. Grubhub operates in over 1,100 cities and provides local food deliveries and restaurant takeaways from over 50,000 restaurants. It is the fifth most popular food delivery app in the United States. GrubHub gives a special feature to their customers, it allows you to search for your favourite cuisine and then you can order from the restaurant menu based.
With a customized search process, the app offers over 50,000 restaurants to choose from. Grubhub users can order food up to four days in advance.
Basic features include Android Pay, PayPal support, ratings, and a basic search.
3. Uber Eats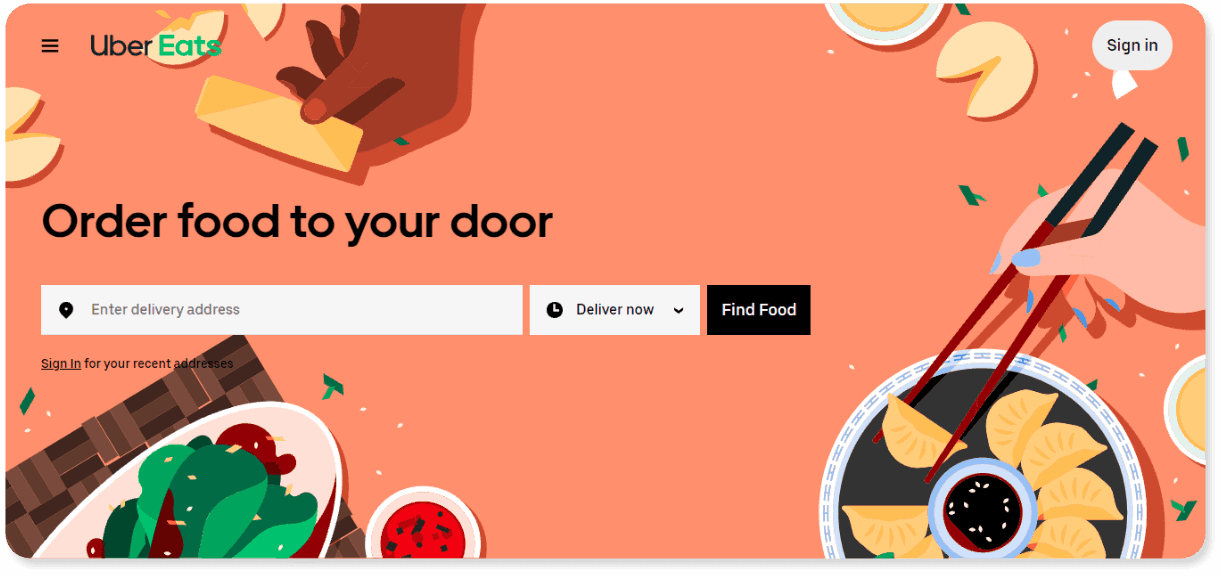 Uber Eats is a San-Francisco-based renowned technological company. It's launched its eats in 2014. They are available in 24 nations in more than 500+ cities.
The app is simple to use, and you can quickly search for your favourite restaurant or browse through the various categories to discover something new.
The fees of uber eats depend on the location of the delivery point of the customer and the restaurant location.
You can pay with a credit card or Uber credits.
4. Postmates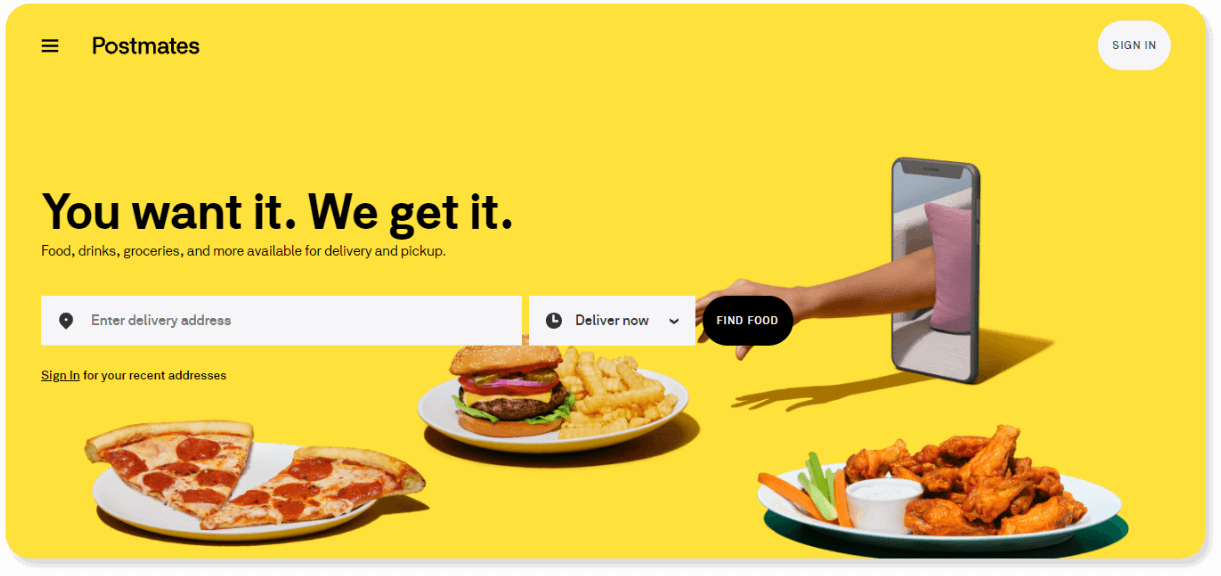 Postmates is not like the other food delivery services on our list. This is the only app which provides more than food i.e. Medicine, Groceries, pizza, phone chargers, kitchen supplies, and tons of other goods that can be brought to your doorstep from one of the largest catalogs of participants of any food delivery service. Postmates is currently available in over 4,200 cities across the United States, including all 50 states and Washington, D.C.
The Features are Driver App, Customer App and the Admin App.
5. GoPuff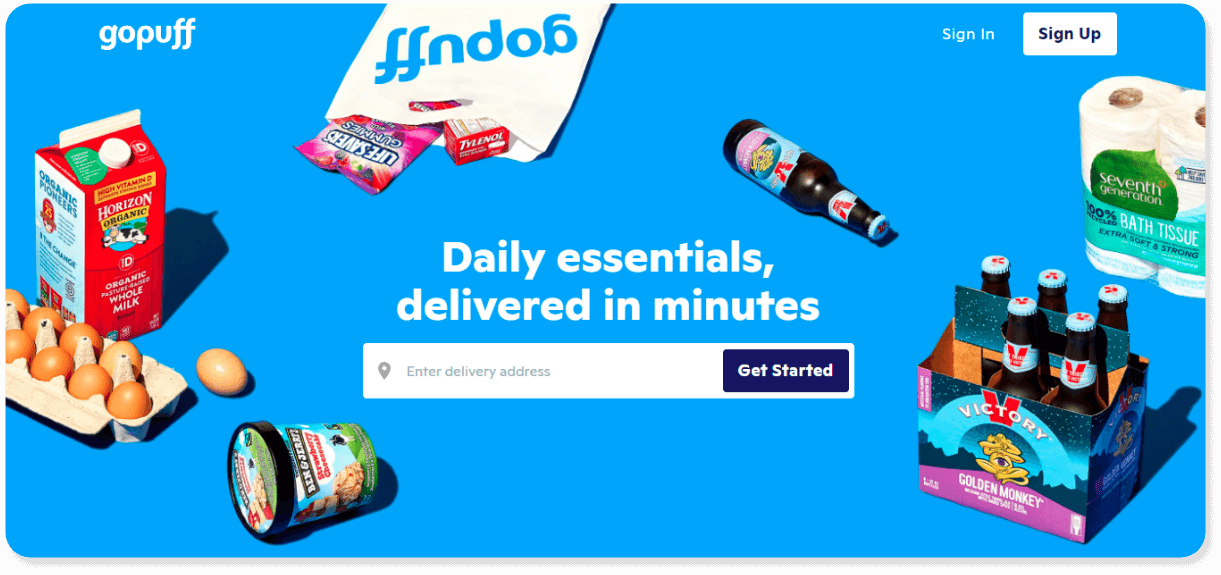 In most major markets, GoPuff is one of the few food delivery businesses that offer 24-hour delivery. Household essentials, Food, medications, drinks and many other items can be ordered from your favorite stores at any time.
Available in more than 80 cities in the United States, GoPuff is more of a digital convenience shop with a large presence in US cities in the Midwest and South.
Customers can use the app to search for products by their names or brands, as well as create a collection of products that they may want to order again in the future. It also allows you to preorder items and have them delivered at a specific time.
6. Delivery.com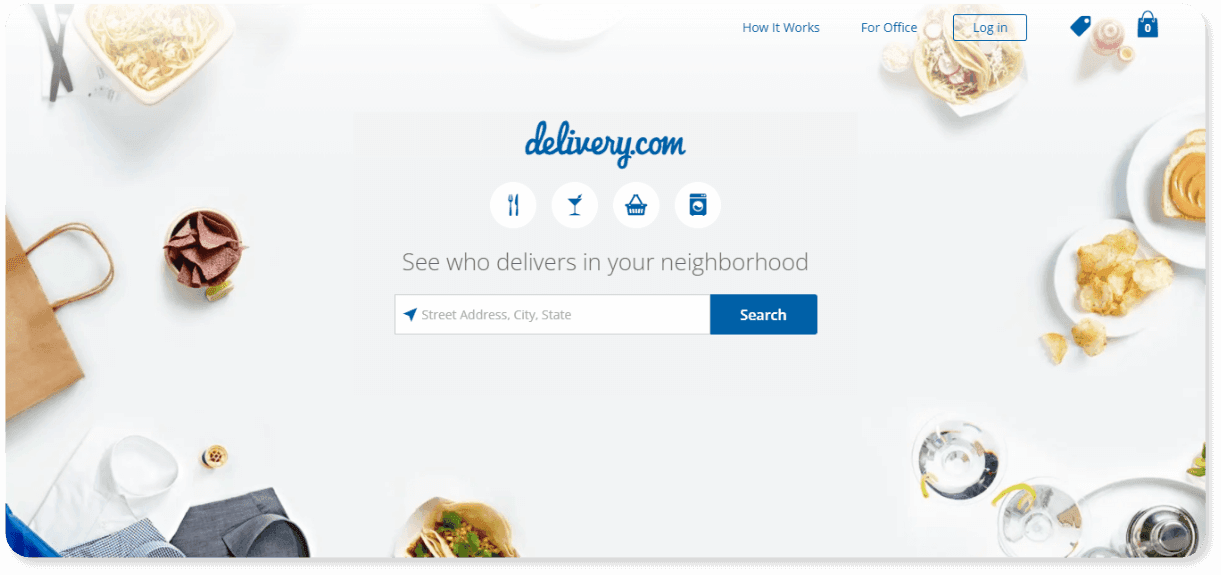 Another delivery service that goes above and beyond the menu of Delivery.com. You can use this app to get food, groceries, or even dry cleaning. Delivery.com, like Grubhub, does not charge a fee to use its service. Instead, the company profits by withholding a small portion of your pre-trip subtotal. Delivery.com is available in more than 12,000 vendors in 100+ cities around the United States.
7. ChowNow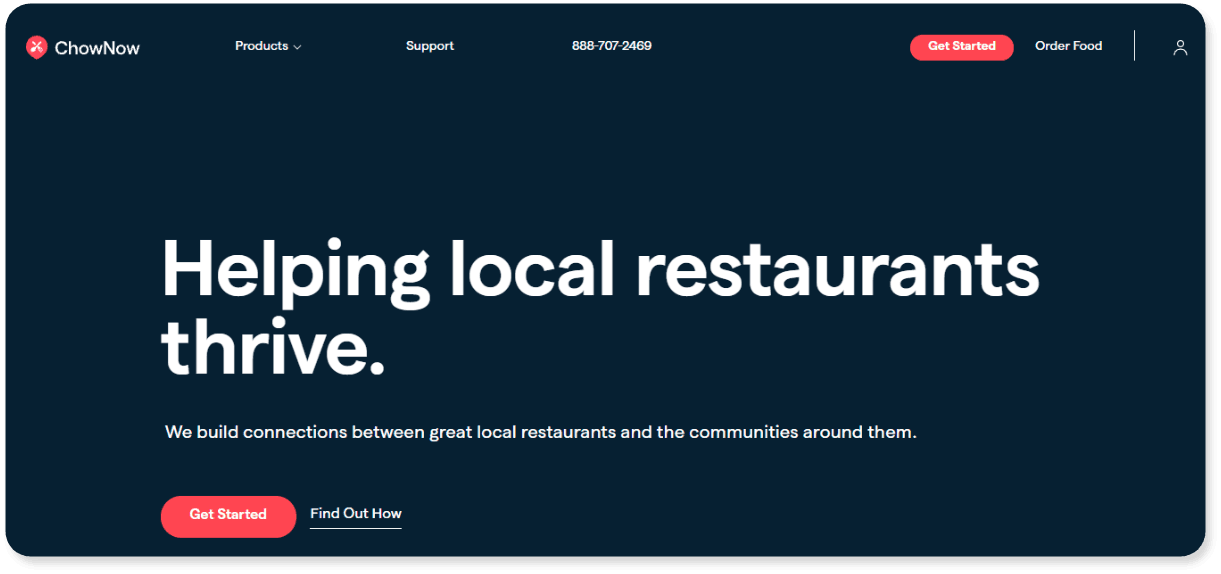 ChowNow is definitely worth downloading if you're searching for a simple method to support your community's local restaurants.
Customers can use this commission-free online ordering platform to connect with their favourite restaurants for easy pickup and delivery. Because ChowNow does not charge a commission, restaurants can offer lower-cost delivery and fewer fees to customers, making it a more cost-effective option.

Conclusion
If you want to develop any of the above-mentioned food delivery app solutions, you can either visit our official website or contact us for a quote. We also provide ready-made food delivery solutions that are simple and quick to implement without requiring a large investment portfolio. We have different models for hiring developers to design a customized food delivery app: full-time, part-time, and hourly.