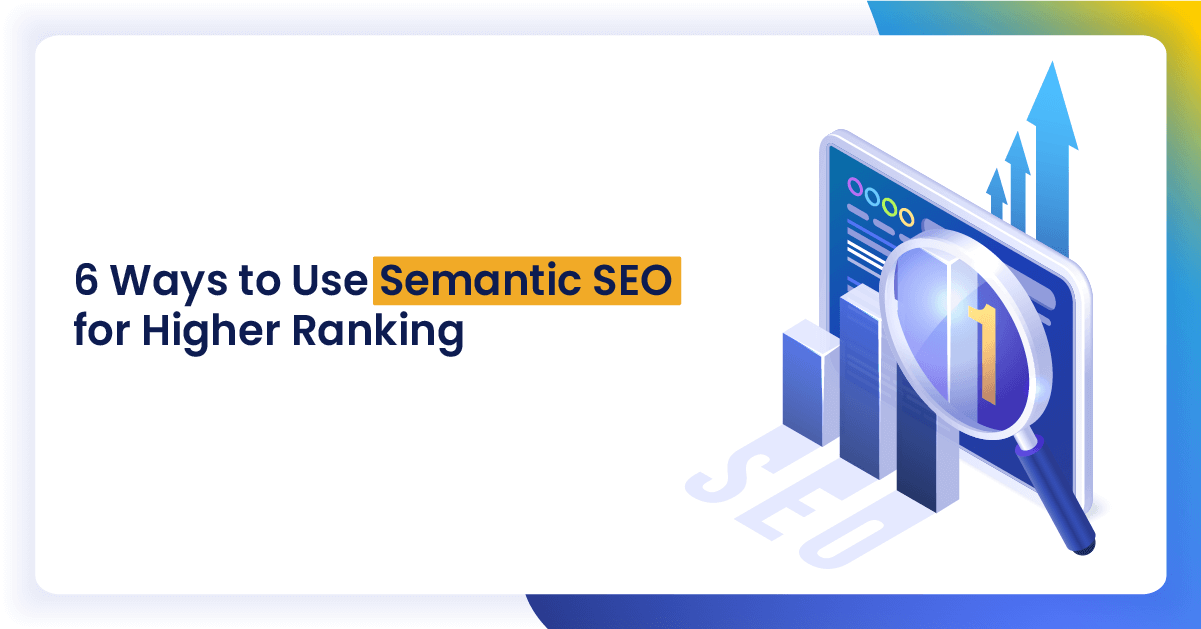 Overview of Semantic SEO
Semantic SEO is the method of creating meaningful and relevant web content. Try these semantic SEO strategies to get a higher rank on Google.
During the ongoing year, search engines like Google and Bing have used semantic analysis to understand human language more deeply and provide users with more related search results.
For this reason, not a single keyword is enough for SEO.
Semantic SEO considers the natural language and deep learning processing algorithm which depends on Google.
An SEO Expert those who uses semantic SEO strategies that are more possible to build current authority and visibility in their business.

What is Semantic SEO?
Semantic SEO is a method to create more meaningful and deep web content for Google and their targeted users.
By doing this, you can help to Google crawl better recognize your web content. You can assist them to see it as high-quality and endorse it many times in the SERPs.
How does Semantic SEO Improves the Search Result Experience?
First of all, Why is Semantic SEO more important?
Well, Google always tries to make better search results for users.
The reality is when users search on Google, they aren't necessarily just looking for one particular answer, they are again and again trying to know in more detail about a specific topic.
For example, users write a keyword like "what are backlinks"?
Most likely, users will have other questions arise after finding their answer, like:
How can I create a backlink?
Where can I make a backlink?
Can I buy a backlink?
What's the difference between do-follow and no-follow backlinks?
And others!
In terms of user experience during search term, it's better to allow users to search for one content that addresses each of these questions, rather than having a separate piece of content to answer each question.
In general, semantic SEO improves the experience of users searching.
So, users can access more information without having to repeatedly go again to search results.
Top Benefits of Semantic SEO
Although SEO strategies that use semantics require more effort and time from Content teams, their benefits are significant.
Many keywords can rank in organic search results.
Searchers will be more trusting of brands with greater than brand authority and expertise.
Google will help you see your brand as an entity that is its own entity and has expertise in core subjects.
Improve People Also Ask features.
There are more opportunities for internal linking.
Keep users on your website longer than they return to Google search.
After creating quality content, website owners can see substantial improvements in their all-over organic results.
Best 6 Semantic SEO strategy for Higher Rankings in Google Search
Semantic SEO can be encompassed as a variety of strategies you might have heard about, or that are incorporated into your SEO campaigns.
We all have the same goal: To improve the topic in detail and get the meaning of website content.
1. Optimize For Keyword Clusters
Google doesn't just rely on one particular keyword per page. Optimize website pages for multiple keywords within the same semantic cluster by your web content team.
Keyword clusters are groups that share the same keywords which share semantic relevance.
Optimizing these keywords will improve the number of keywords ranked in your web content in Google search results, and make your web content more meaningful.
In reality, Google already ranks our landing pages for many keywords already.
Keyword clustering benefits Google's strong semantic abilities to improve its ranking position in many keywords mentioned in the content.
This means that organic clicks are more probable to be successful.
2. Include Synonyms & Related Term
With Google's improved NLP (Natural Languages Processing) models and algorithm, there is no requirement to stuff keywords in the web content in order to rank for users.
We are thankful for Google's semantic analysis because Google is capable to recognize synonyms and similar terms.
There are no ranking factors but adding them to the content via h1 to h6, page title, meta description and image alt text can improve the topical depth and sematic signaling, as well as make the content easier to read and nuanced for searchers.
3. Improve the Content-Length and Topical Depth
A simple semantic SEO strategy is to rise the length of the website content to offer a more deep explanation of your topic.
While content length isn't an official ranking factor for content, it is more likely that longer content will display stronger semantic signals.
Some studies also show a strong correlation between lengthy content levels and higher-ranking positions.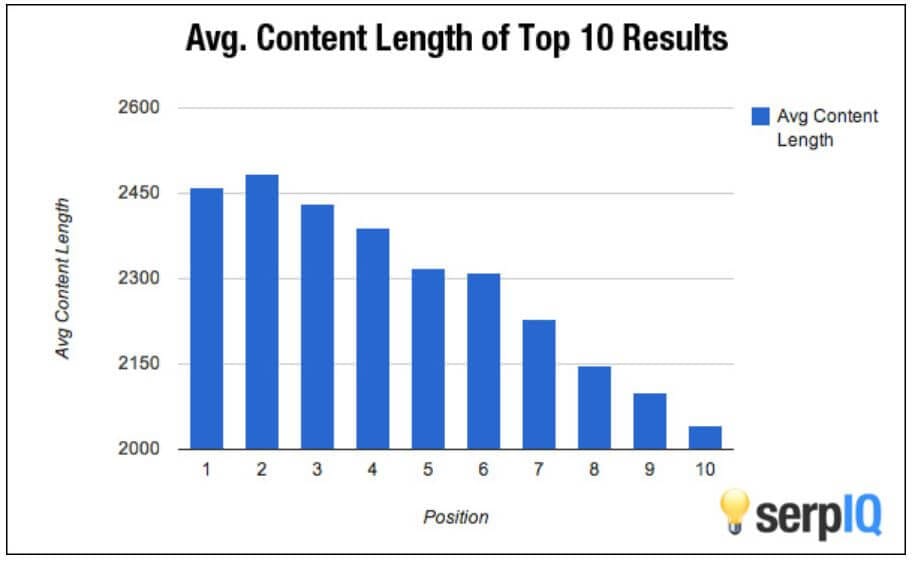 Source: www.sweor.com
However, relying solely on keyword stuffing and repetition to improve content length will not work.
Instead, increase the length of your content to be more specific and nuanced with the information that you provide about your primary topic.
4. Add Structured Data
Structured data, although not commonly considered a semantic SEO strategy, is about conveying the meaning of content directly to Google crawlers.
Structured data is a way to clearly identify the function, object, and description of the content.
For example, whenever you use the product schema on the product page, you can directly convey to Google a variation on important details.
This includes details such as type, dimensions, color, and price.
Search engines can easily determine the purpose and significance of your web pages when they are paired with other topically rich or semantically relevant content.
5. Answer People Also Ask Questions
You can also improve your content's semantic depth by answering common questions users have in relation to your primary keyword.

In a recent study of 2.5 million search queries, Google's "People also ask" feature recently shows up for 48.4% of all search queries, and usually above position 1.
Answering these questions in your web content will improve your semantic signals and give your page the opportunity to rank high on the SERPs.
Even if the search result is on page 2, web pages can still show up in PAA questions.
6. Use Content Optimizer Tools
The content optimizer tool performs the best work for you to identify all the semantic related terms such as AnswerThePublic, SEMrush, Grammarly, DemandJump and so on.
A content writer for SEO could check out the content ranking on page one to find the most important terms.
Content optimization tools can do the same work in seconds.
By adding those topics, terms, and questions to the page, you can improve the topical depth and hence practice semantic SEO.

Final Thought on Semantic SEO
Semantic SEO can encompass many concepts and content strategies. However, it all centers around language, meaning and search intent. Semantic SEO strategies can be used by SEO professionals to highlight semantic signals that Google algorithms recognize.
Google will associate your website not only with certain keywords but also with several larger topics and thousands of search queries related to them.
If you are in business and want to grow more in your business online, OneClick IT Consultancy is one of the best digital marketing company in the USA and India. Our digital marketing experts can help you with all technical SEO end-to-end solution. Connect with us to generate leads and grow your business to the next-level.