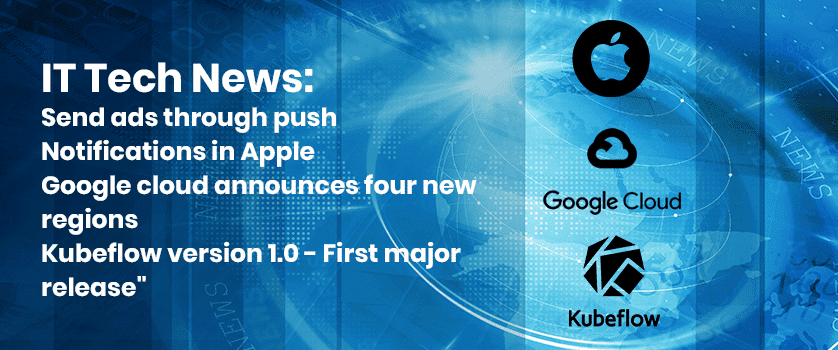 In this week's news bulletin, we cover Kubeflow's version 1.0 release, how third parties will benefit from Apple allowing ads through push notifications and Google Cloud's 4 new data centers.
iOS apps can now send ads through push notifications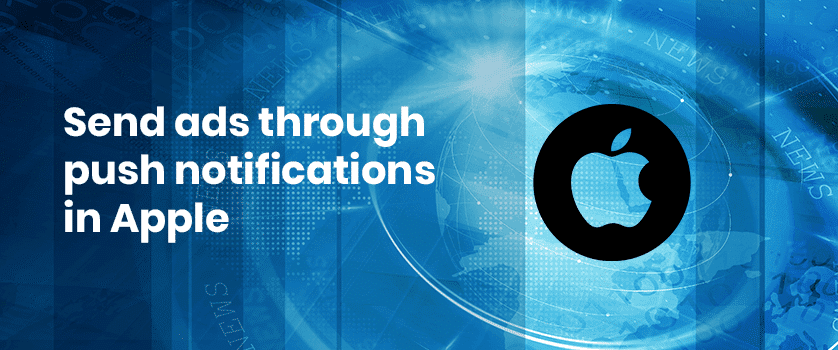 In a breakthrough announcement this week, Apple has allowed iOS apps to advertise through push notifications, based on the user's consent. Third parties will now be able to directly advertise their products to Apple users through this feature. However, developers will have to develop an additional function that provides an opt-out option to the customers. Unlike frail Android policies, this feature by Apple will ensure that exact permission for marketing products is taken by third parties.
Other updates by Apple include updating apps with iOS 13 SDK features, adding Apple's own sign-in service instead of just Gmail or Facebook and a strict check on dating and fortune-telling apps.
This move by Apple has opened doors for third parties to enhance their business through iOS apps. Do you have an iOS app for your business? OneClick, your iOS app development company in India can help develop robust and scalable mobile apps for startups, SMEs and large enterprises.
Google Cloud expands global footprint in four new regions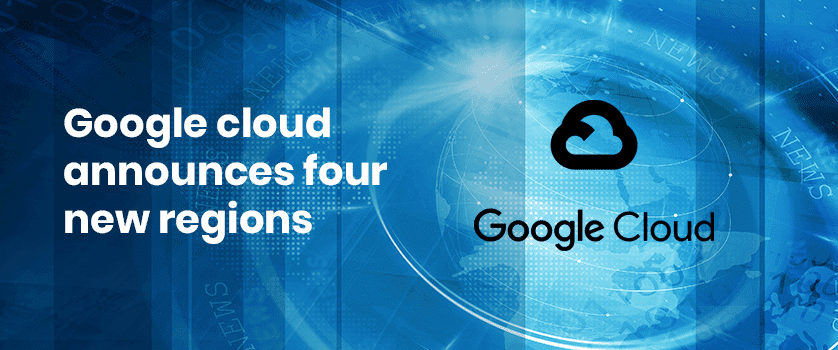 Google Cloud expands its footprints to 26 regions now with its 4 new data centers. On 5th March 2020, Google Cloud announced that the new data centers will be set up in Delhi (India), Doha (Qatar), Melbourne (Australia) and Toronto (Canada).
In countries like India, Canada, and Australia, setting up additional data centers facilitates better in-country disaster recovery as the centers are set-up in different geographies of the same country. This also ensures uniformity of services across the country. The move certainly provides added benefits for businesses to move to cloud-based apps.
We at OneClick Software Development Company offer cloud-based computing solutions to reduce maintenance costs, enhance accessibility, and provide unlimited storage capacity along with data security.
Kubeflow, the open-source ML platform, releases version 1.0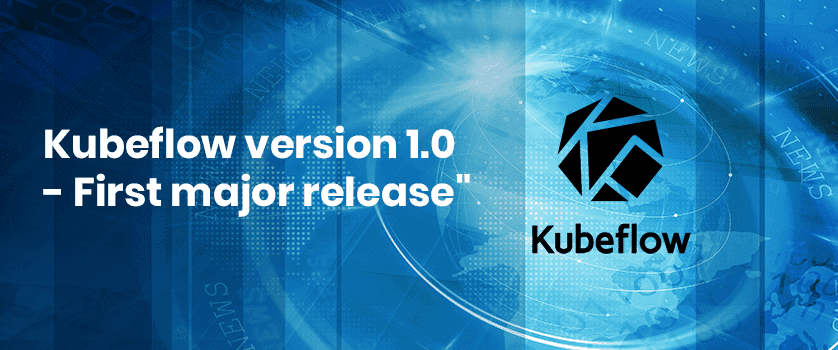 Used by Amazon Web Services, Bloomberg, Uber, Shopify, GitHub, Canonical, Intel, Alibaba Cloud, Dell, Shell, Volvo and many big enterprises in the production stage, Kubeflow released version 1.0 this week. This is the first major release of this open-source Machine Learning app since its launch in 2017.
The new version has a stable set of components that support developing, building, training and deploying models on Kubernetes. Developers can also use Kubeflow tools like Kubeflow's Python software development kit to train these models. Some of the work-in-progress apps in Kubeflow 1.0 are Metadata for tracking models, datasets and jobs, Katib for hyperparameter tuning. Cisco engineer and Kubeflow contributor Debo Dutta wrote, "We are very excited about the future of Kubeflow. We would like to see the community get stronger and more diverse, and we would like to request more individuals and organizations to join the community.'
At OneClick, we utilize Machine Learning tools to develop AI-driven apps and websites. Machine learning is a real boost to the Software Development Life Cycle and our experts leverage it to reduce testing time.