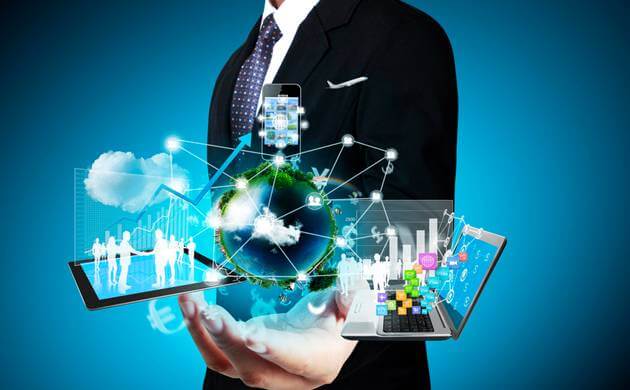 Mobile phones have become an essential thing in human's life. Every day new phones are coming into the market and more and more people are diverting towards smartphones. The mobile application has been an emerging market in the last decade where we have seen that the majority of the business have made their presence in the industry. Look at the world's richest man on earth in today's date – Jeff Bezos, Amazon owner, Mobile, and Web Application only.What should be the idea to become the market trending app? The idea is not to just create an app, it should have something impressive in it which drive people to download it, use it and retain on the smartphone devices. To make your customers stay with you, there must be something which retains their interest in your application.
Let's talk about upcoming and current trends which will be ruling the application deFeature Imagevelopment market space in 2023.
1. Artificial Intelligence & Machine Learning
AI and ML has been the technology which got introduced quite some time ago into the industry, but it has been dominating the industry. These technologies will play a big role to rule the app industry in 2023 by helping mobile applications with
– Understanding the user's usage and improvising the user experience
– Provide smart answers to user's and help them to solve their problems
– Seamless customer user experience and provide fast support
– Most innovative and improved analytics to grow the business to the next level
Every business wants to know the location of their users and know about their presence in the market as where they are going, what store they are visiting, what products they are buying, what products they are watching, etc.
• Tracking nearby customers who pass-by the store and provide offer notification to them
• Redeem loyalty points with the help of beacon technology
• A seamless experience for the users throughout their visit into a store
• Give offers when they pass by through stores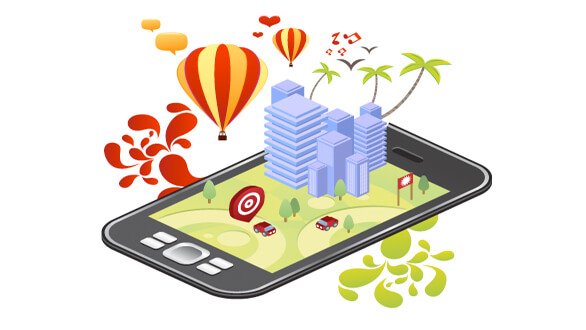 3. Progressive Web Apps
Mobile applications which don't need to be built on native or cross-platform technologies. They can be used in a mobile application via browser and act like a mobile application with responsiveness. Create an icon of an application on mobile screen and access it whenever you want.
• Faster page speed to regular websites
• A website can work as a mobile application and get access to complete platform
• Easy for users as no need to download the application
• Easy upgrade, doesn't consume space on users' mobile phone
4. AR and VR Applications
It started majorly with the gaming industry, but later VR & AR has emerged into various industries as in Real estate, Medical, Online eCommerce market and have been impressing their users with innovative mobile applications.
• Try everything virtually and choose the perfect product for you (e.g. Fashion, Accessories, Furniture, House, etc.)
• Thrilling experience with overwhelming mobile games
• Medical operations with AR & VR technology
5. UI/UX – Key to Success for mobile Apps
For every successful mobile application there is one thing common which is their UI/UX part. Modesty in navigations of the mobile application and display of every element in the mobile application to grab the attention of tech-savvy users of these mobile applications.
• Make users engage with your application more
• Grab the analytics where they spend more time on the application
• It boosts chances of more conversions over application
6. User's Data Security
2018 was the most violated year in the mobile app industry when many user's mobile application data was breached and stolen through many applications. Every user will prefer to use your application only when applications stop taking access of everything while the application is being used.
• Build the trust of users by providing maximum security of their data
• Follow Data security regulations and implement in your application
• Use user's data with their permission
• Integrate most secured payment gateway's in-app and make secured transactions
There are many more areas such as Mobile payments with Blockchain, On-demand applications, Accelerated mobile pages, instant mobile applications, wearable and IoT technology which will be trending part as well in the industry.
We, OneClick IT Consultancy, have an expertise and follow all the standards for our mobile applications. With the help of that our clients are been able to launch their applications successfully in the market and have again fabulous response from their users throughout the years.
Let's discuss your requirement and get your mobile application developed or revamped with 2019 standards and retain your users.