Ecommerce
How eCommerce App Development Helps Your Business Grow?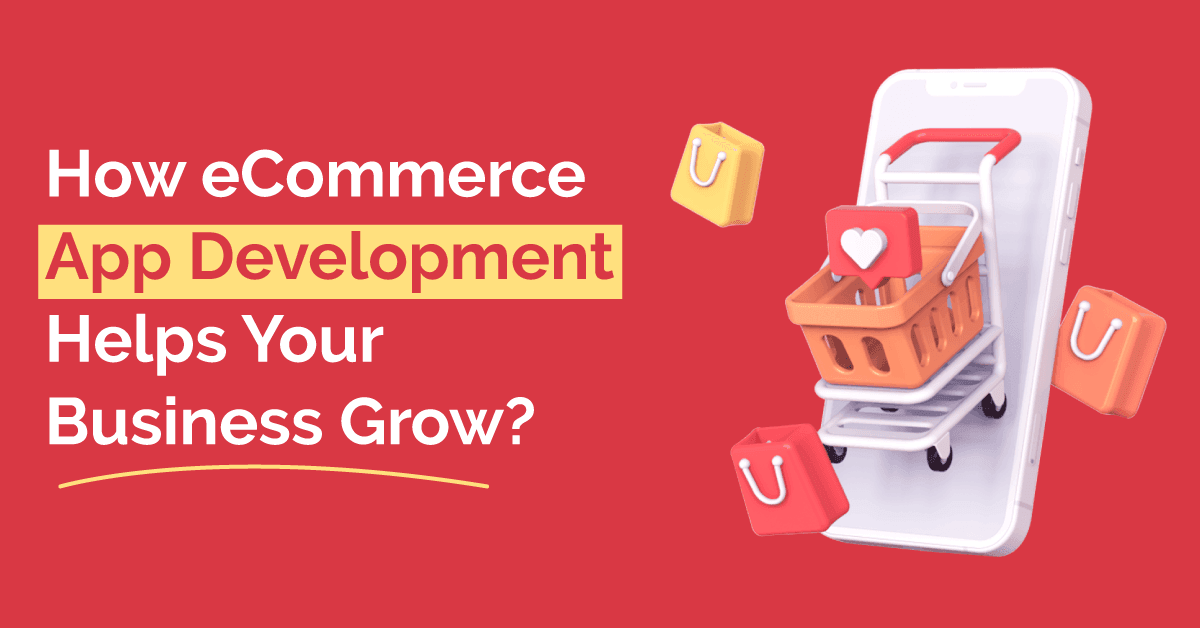 Introduction
eCommerce App Development is the process of designing and building a software application. eCommerce has expanded into mobile devices, in the form of mobile eCommerce apps. Many successful companies have found success with their own smartphone apps, including Uber and DoorDash.
Here you will see core business KPIs that an eCommerce app can enable for your business.

How eCommerce Apps Help your Business Grow?
Increasing Customer Loyalty
There are a lot of ways to increase customer loyalty in eCommerce apps. One way is to offer great products or services at the right price, but another is to make sure that you're giving online customers what they want.
Increasing customer loyalty is a huge priority for many businesses, but it can be hard to figure out how to do it. Here's a quick guide to getting started:
Identify your current level of customer loyalty and see where you can improve.
Find out why your customers aren't as loyal as they could be by observing their behavior. This step will help you identify which areas need improvement.
Focus on needs as individuals E- commerce app customers.
Improving Customer Satisfaction
Customer satisfaction is one of the most important factors in eCommerce app development. The ability to provide a high-quality product and excellent customer service is essential for any business.
eCommerce apps have many advantages over traditional retail stores, such as the ability to reach customers globally and provide 24/7 support. However, this can be difficult because a huge amount of data must be processed quickly and efficiently in order to provide customers with timely responses and accurate information.
Make sure your app is easy to use and makes sense for the user. This can be difficult if you're not used to working with apps like this every day but OneClick is here for eCommerce App Development.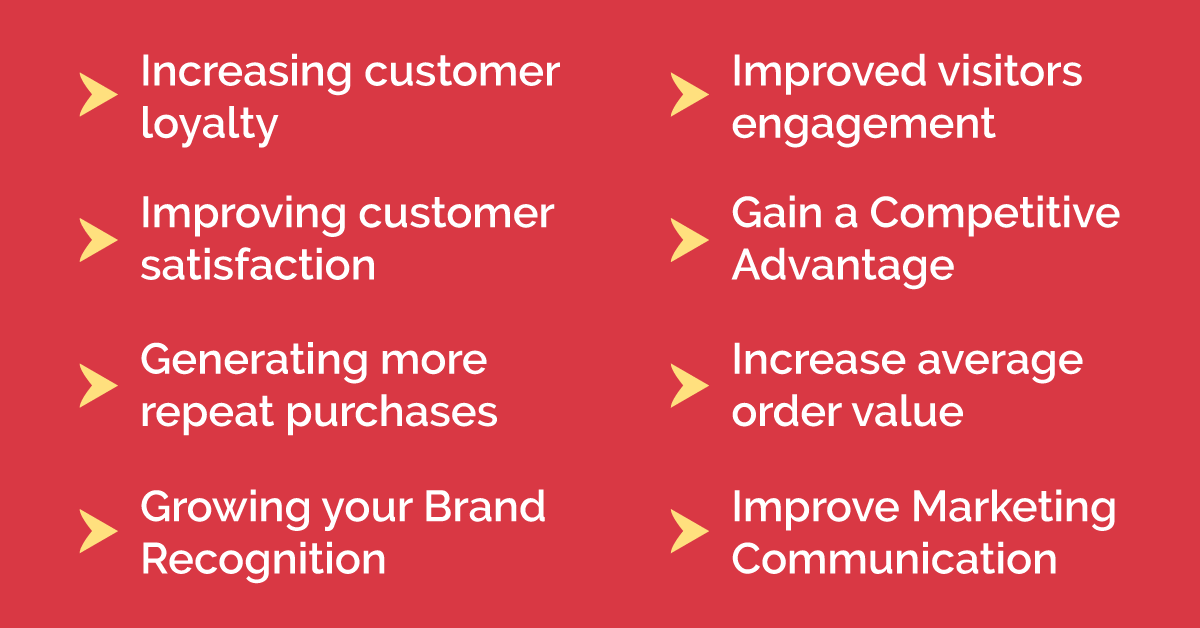 Generating more Repeat Purchases
In today's eCommerce app development world, it's important to get customers to come back and buy again. But how do you get more repeat purchases?
One of the most important things that you can do to ensure your eCommerce app Development success is to make it easy for customers to make repeat purchases. If you can make the process of reordering something as simple as possible, you'll be able to retain more customers, who will then return again and again!
Growing your Brand Recognition
As an eCommerce business owner, you know that one of the most important things to do is build your brand. Brand recognition is a key factor in attracting customers, and it's also essential for keeping them coming back for more.
The best part about developing an eCommerce app is that it becomes easier for customers to find out about new products and services that you offer, as well as providing them with information about previous purchases they've made from your store.
You can hire OneClick IT Consultancy who specialize in eCommerce App Development.
Improved Visitors Engagement
Mobile Apps are a great way to engage your customers, especially if you're in the eCommerce industry.
Here are some tips for improving visitor engagement:
To ensure the best user experience, your eCommerce website should be mobile-friendly.
Make sure your website is optimized for search engines so that it shows up at the top of relevant results when people search for what you offer.
Include videos and photos on your site so that people can get a better idea of what they're getting into before they even click through to make a purchase!
Use social media to engage with customers directly on platforms
Gain a Competitive Advantage
E-commerce apps are a great way to stand out from the crowd and get more eyeballs on your business.
eCommerce apps are helping your eCommerce businesses gain a competitive advantage in the marketplace. The ability to develop and execute eCommerce strategies that meet the needs of your target audience is key to success.
Increase Average Order Value
eCommerce apps are one of the most effective ways to increase average order value. You can use them to make it easy for your customers to browse and buy products from your store, or you can use them to sell your products directly from the app itself. Either way, people are more likely to buy when they're using an app than if they're using your website.
If you want more sales from your eCommerce app development efforts, consider adding these features:
Allow customers to create wish lists so they don't forget about their favorite products when they return later; this will increase repeat business!
Offer discounts for purchasing multiple items at once; this will encourage people who
Improve Marketing Communication
Marketing communication is a vital component of eCommerce app development. Here are some ways to improve your marketing communication in eCommerce app development:
Get feedback early on in the process so that you can make changes if necessary
Make sure all of your text is readable and easy to understand so that users don't get frustrated trying to figure out what they're supposed to do with the app
Don't use stock images they won't help your business stand out from competitors

Why Choose OneClick to Build a Mobile App for your Business?
OneClick is a top eCommerce app development Company. We have 10+ years of experience building cross-platform and native apps, and many others.
We've developed hundreds of eCommerce apps for startups, small businesses, and even some large corporations. We know the ins and outs of both the technical details and the business side of eCommerce development.
There are many companies out there that offer services similar to ours. However, at OneClick IT Consultancy, we believe in keeping it simple and offering our clients the best possible solutions at reasonable prices.
We also provide ongoing support services after launch so that your website remains up-to-date with the latest trends.
We work closely with you to understand your needs and bring them to life through innovative eCommerce applications that are tailored to your business or public platform.
Our services include Android and iOS app development, cross-platform app development and so much more!
Conclusion
In this guide, we've explored some of the most important considerations as you develop your own eCommerce App Development site. We hope that this blog will help you create an online presence that will allow your business to grow and succeed in today's competitive market environment.