Web Application
All You Need to Know About Drupal 9 – Features, Advantages and Release Date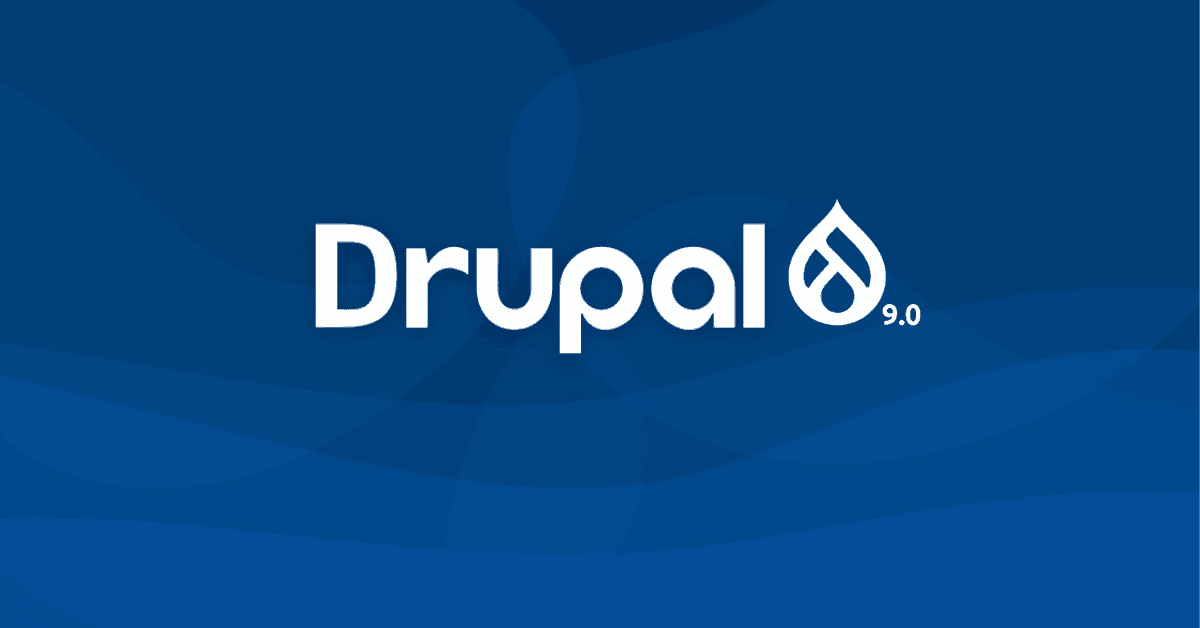 Introduction of Drupal 9
Drupal 9 is Here – Almost! 5 years after version 8, Drupal launches its last update and is now in version 9.
This version change brings more features than the previous ones and promises to seduce its users!
Thanks to its new features and the improvement of its user experience, Drupal will clearly impact the future of the web.
Let's take a look at the various changes that version 9 will bring.
A Rejuvenation of the Platform
Clearly, this update brings new features and an improved user experience. Drupal 9 has secure and longer updates than previous ones.
A guarantee of quality and confidence for this new version.
The developers mainly cleaned up the code, refreshed the libraries in use, and removed the features marked as obsolete.
The removal of the code inherited from the previous version is also a considerable advantage in making Drupal more attractive.
This version 9 now uses the Symfony PHP framework in version 4.4 and the Twig template language in version 2, one more upgrade compared to previous versions.
The minimum PHP version required will be 7.2 or even 7.3, which will also have a significant influence on its performance.
A new layout editor, and improved post flow administration are also major changes, making Drupal easier to use.
Continuous Development and Updating
Since Drupal version 8, the continuous development process is based on current PHP standards and aims to ensure long-term planning security.
According to this schedule, every 6 months, a new fully backward compatible minor version will be released and will bring new features.
New tools are constantly being added, keeping Drupal on the cutting edge of technology.
Powered by its Community
Drupal is an open-source project that draws on the experience of tens of thousands of developers around the world and has earned a reputation for security, performance, accessibility, and scalability.
The obvious advantage of Drupal has always been its ability to work with data that allows you to create something once and use it anywhere.
Flexible Customization and Ease of Use
Thanks to custom templates, there is no risk that you have to change all the business processes when changing the content management system.
Additionally, Drupal 9 uses the PHP Twig template engine as the default template system, allowing for simple syntax.
The system compiles templates in PHP in the background, ensuring smooth performance, which is absolutely crucial for one of the most widely used CMS in the world.
Drupal Key Dates
Besides the release of Drupal 9 on June 3, 3 other releases were announced as:
Drupal 9.1 in December 2020
Drupal 9.2 in June 2021
Drupal 9.3 in December 2021
Drupal version 8 is not abandoned though as it will always be updated and will have support until November 2021.
Drupal 8 is based on Symfony 3, the end of which is scheduled for November 2021. From that date, security bugs will no longer be fixed.
Being based on the framework PHP Symfony, therefore, the various evolutions will be closely linked to those of Symfony.
So the end of the year 2021 is going to be a pivotal moment for Drupal.

Conclusion
Finally, Drupal 9 is not a revolutionary version because it just lays the foundation for what Drupal will be in the future.
Not all features have been disclosed yet and very little information has come out.
Drupal remains evasive on the subject.
We advise you to wait a few months to savor the real novelties of the platform which should arrive in December 2020 with version 9.1.
This version will be even more efficient and easier to use, but in the meantime, Drupal 8 should more than meet your needs.
If you have requirements for web app development using Drupal, contact our team of experts for a demo and no-obligation quote for your project.