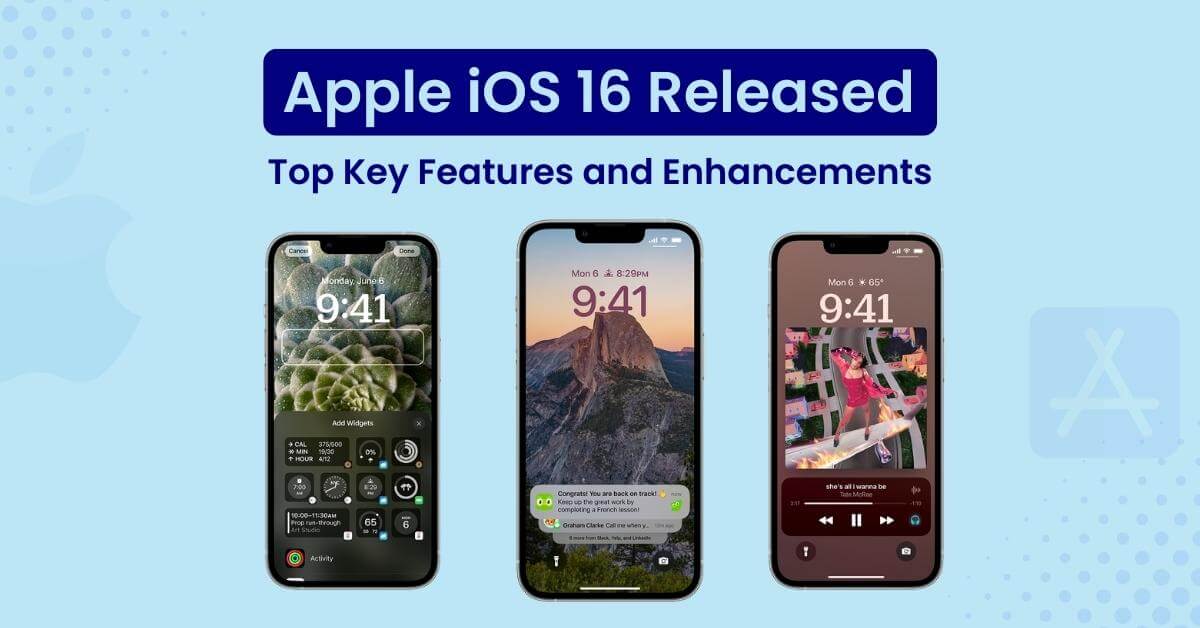 Apple iOS 16 Features is a big release with its all-new updates that will change the way you experience iPhone. iOS 16 enhances iPhone with deeper intelligence and seamless ways to Communication and share capabilities.
What is The New Features in Apple's iOS 16
Lock Screen
iCloud Shared Photo Library
Photos
Messages
Live Text
Maps (Multi-stop routing)
Siri
Accessibility
1. Lock Screen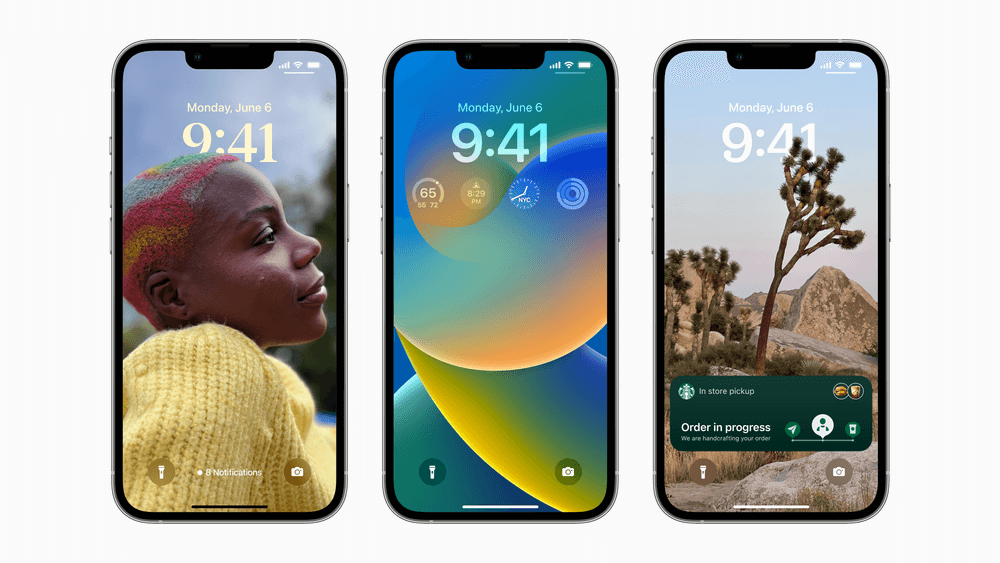 Now just look at the Lock Screen of your iphone, but reimagined!
Your Lock Screen has received the largest change yet with iOS 16.
You can now use a variety of custom font styles and colours to make your Lock Screen uniquely yours and alter how others see the time.
Create number of different Lock Screen with different wallpapers and with different combinations of widgets
On your Lock Screen, you may now choose a selection of images that will rotate automatically.
With the help of Live Activities, you can now stay informed in real time without ever leaving your Lock Screen.
Now, Your "Now Playing" has a new look. This "celebrates album art while you listen along" by using Live Activities to overlay your entire Lock Screen with "Now Playing."
With the addition of Widget support in iOS 16 Features, you may quickly peek at information on your Lock Screen without having to unlock your iPhone. Under the time, widgets are resting.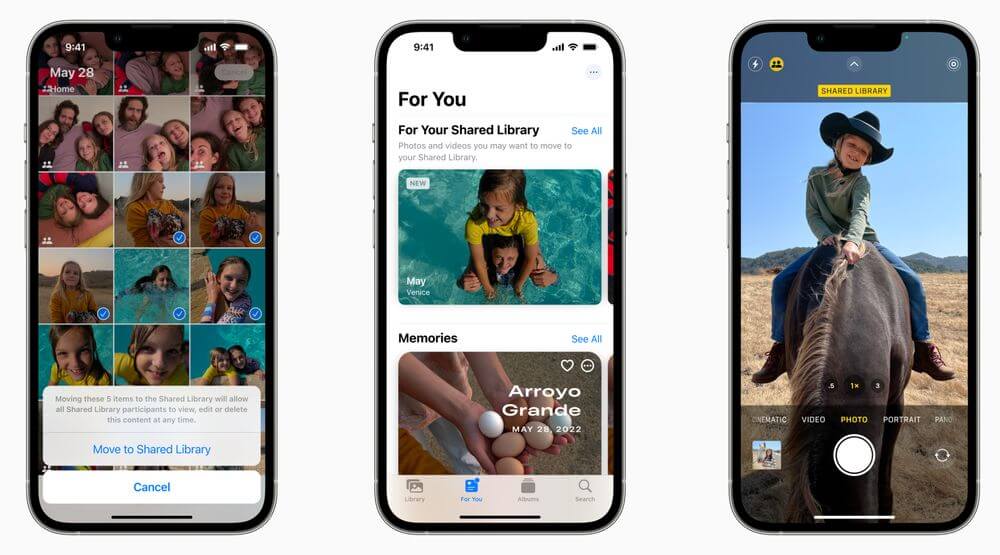 Share photos with up to five individuals according to a start date or by choosing specific pictures of particular people.
Ability to share , Modify and remove photographs will be available to everyone in the shared photo library
With the help of a switch in your Camera app and other clever features, iOS 16 makes sharing simple and convenient.
With the help of your images, Visual Look Up in iOS 15 can recognise things like dogs, plants, and famous buildings. This is advanced in iOS 16. You can remove a photo's topic, like the puppy in the picture above, from the backdrop by touching it, and then upload it to programmes like Messages.
It basically works like a tap-and-hold tool to crop out the background of a picture.
You can tap and hold on the object or photo and differentiate that cropped thing from the background. After that you can drag it into another one application like Messages to share.
3. Photos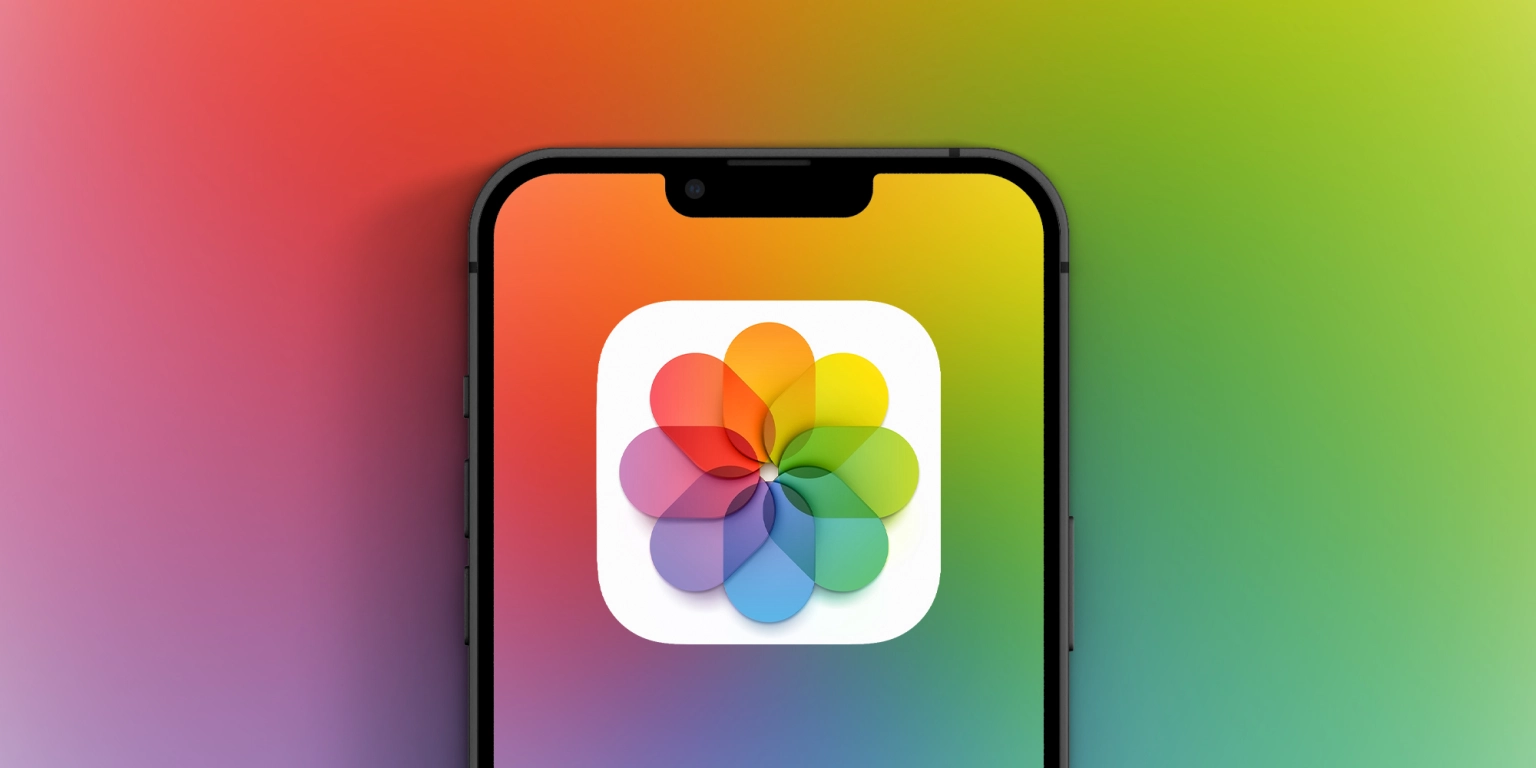 iOS 16 features a new design for the Photos app. The user experience has been redesigned to be simpler and easier to use. The new sidebar lets you quickly access your camera roll, iCloud photos, and shared albums. You can also see what's in your photo library by tapping on "Moments" at the top of the screen.
Now when you open an album in the Photos app, it will display at full-screen size so that you can view more photos at once. You can continue to swipe through photos or tap on one to zoom in and out.
You can also edit photos straight from your iPhone or iPad with iOS 16's new editing tools. The app includes new filters, cropping options, effects like monochrome or color pop, and even curves for adjusting contrast and color saturation.
4. Messages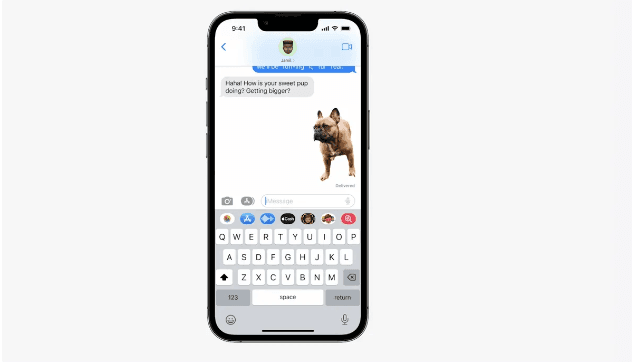 iOS 16 Features comes with the three most unique features for the Messages app.
You'll be able to edit the message after the sent. The thing is that a tiny "edited" label will appears in the status at under the message.
Any communication you've sent is easily recalled. Use the Undo Send feature to cancel an unfinished message before it is sent to avoid it being read.
Unread status can be set for messages and threads. When you don't have the time to answer to a message right away but want to make sure you revisit it later, this might be a great tool.
5. Live Text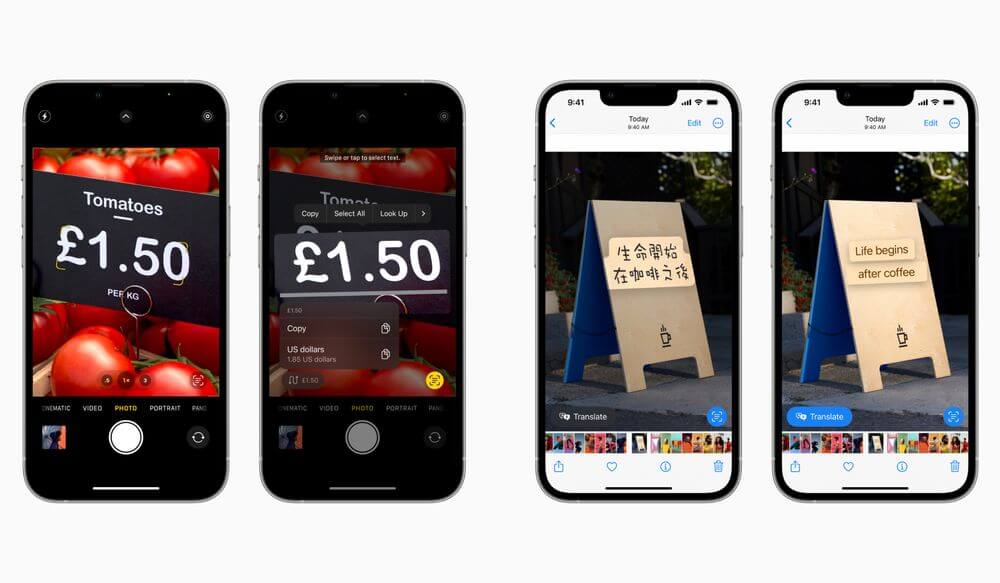 ​​With the A12 Bionic and newer iPhone models, Live Text is accessible.
English, Chinese, French, Italian, German, Japanese, Korean, Portuguese, Spanish, and Ukrainian text are among the available languages.
Videos now support live text, which operates in paused frames. You can search, translate, and copy & paste.
The Translate app now supports Live Text and it is compatible with videos.
6. Maps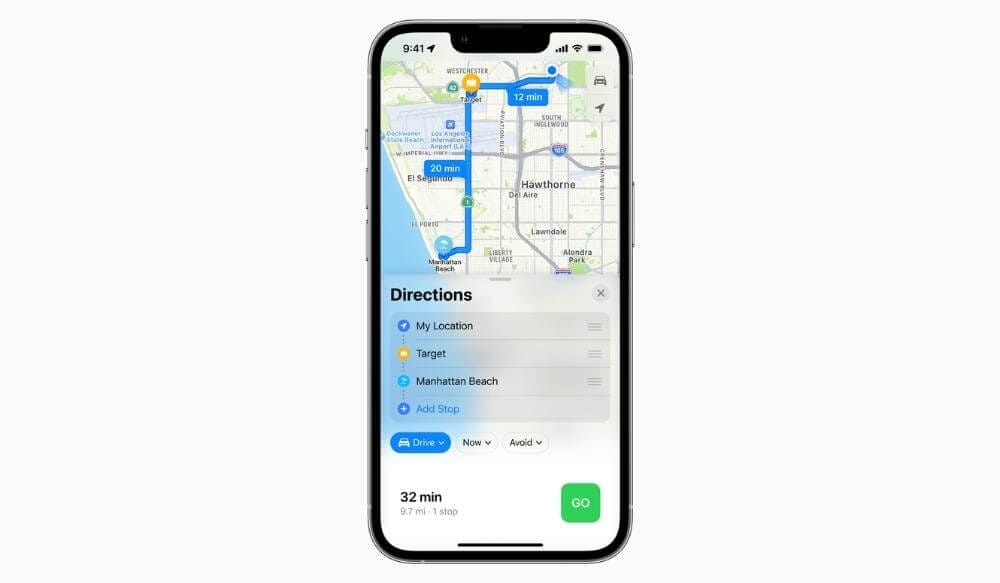 There is now 15-stop planning capability for multistop route in Apple Maps.
You can add transport cards, view low balances, and top them off without ever leaving the Maps app.
In the Maps app, you can also check how much your trip will cost you in terms of transport fares.
7. Siri
Shortcuts don't require any setup. As soon as you download an app, Siri shortcuts function. (Downloading speech models is necessary.)
Additionally, you may learn more about a particular app's features. All you have to say is, "Hey Siri, what can I do with [app name]?"
Emojis can now be added by Siri while sending messages.
Just say "Hey Siri, hang up" to end a call hands-free (those on the call will be able to hear this).
Note : The A12 Bionic and later iPhone models provide these functionalities, but downloading speech models is necessary.
Now, messages can be sent automatically without requiring confirmation. You can activate this in Settings.
8. Accessibility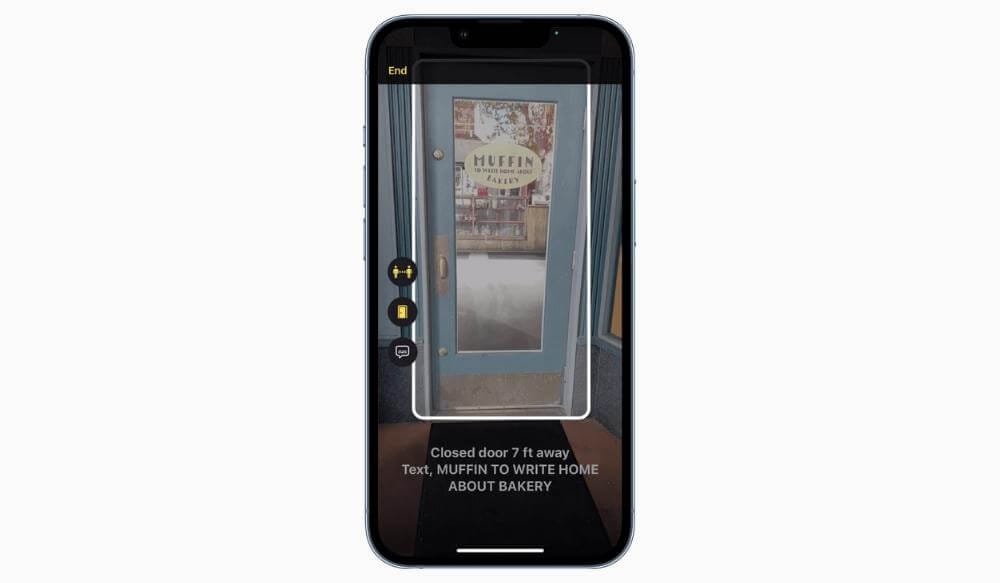 When you know where the door is, how far it is from your current location, and how to open it, Door Detection can help you go the last few steps to your destination.
The same thing will happen with the People Detection
Third one option is also there known as Image Description, by Unable the Image Description we can get what we detect
Conclusion
iOS 16 is simply gorgeous! It's perfect for people who want to be constantly connected as well as people who want a more subtle, hands-off approach to their daily lives. It's also great for businesses and companies since it'll allow them to be more productive and get more done in less time. Overall, the best part about apple iOS 16 is how user-friendly it is!
FAQs
1. Which devices are compatible with iOS 16?
iPhone 13, iPhone 13 mini, iPhone 13 Pro, iPhone 13 Pro Max, iPhone 12, iPhone 12 mini, iPhone 12 Pro, iPhone 12 Pro Max, iPhone 11, iPhone 11 Pro, iPhone 11 Pro Max, iPhone XR, iPhone X, iPhone XS, iPhone XS Max, iPhone 8, iPhone 8 Plus, iPhone SE (second generation and later) and iPhone 14 series will come Preinstalled with iOS 16.
2. Till what time we can edit the messages?
you can edit it for up to 15 minutes after it is sent.
3. Does detection mode work for all Modes together, and if yes then how?
Yes, and for detection, we just need to tap on the given detection options, nothing else.